How To Draw A Squirrel – 8 Simple Steps To Create A Cute Squirrel Drawing
Creating A Squirrel Drawing In Eight Easy Steps
In this free art lesson, you'll learn how to create a squirrel drawing step-by-step.
You will follow our instructions and illustration and create a complete squirrel with us.
You have eight steps equivalent to eight tasks to realize.
It will take about 30 minutes to learn to draw squirrels with us; it's not too difficult but not a simple task; you need to focus during the drawing process. If you have a bit of a talent for painting, you may be able to finish this quest sooner.
We have arranged this squirrel drawing tutorial in order from easy to complex; whether you are a beginner or a drawing expert, you can complete this task quickly.
How To Draw A Squirrel – Let's Get Started!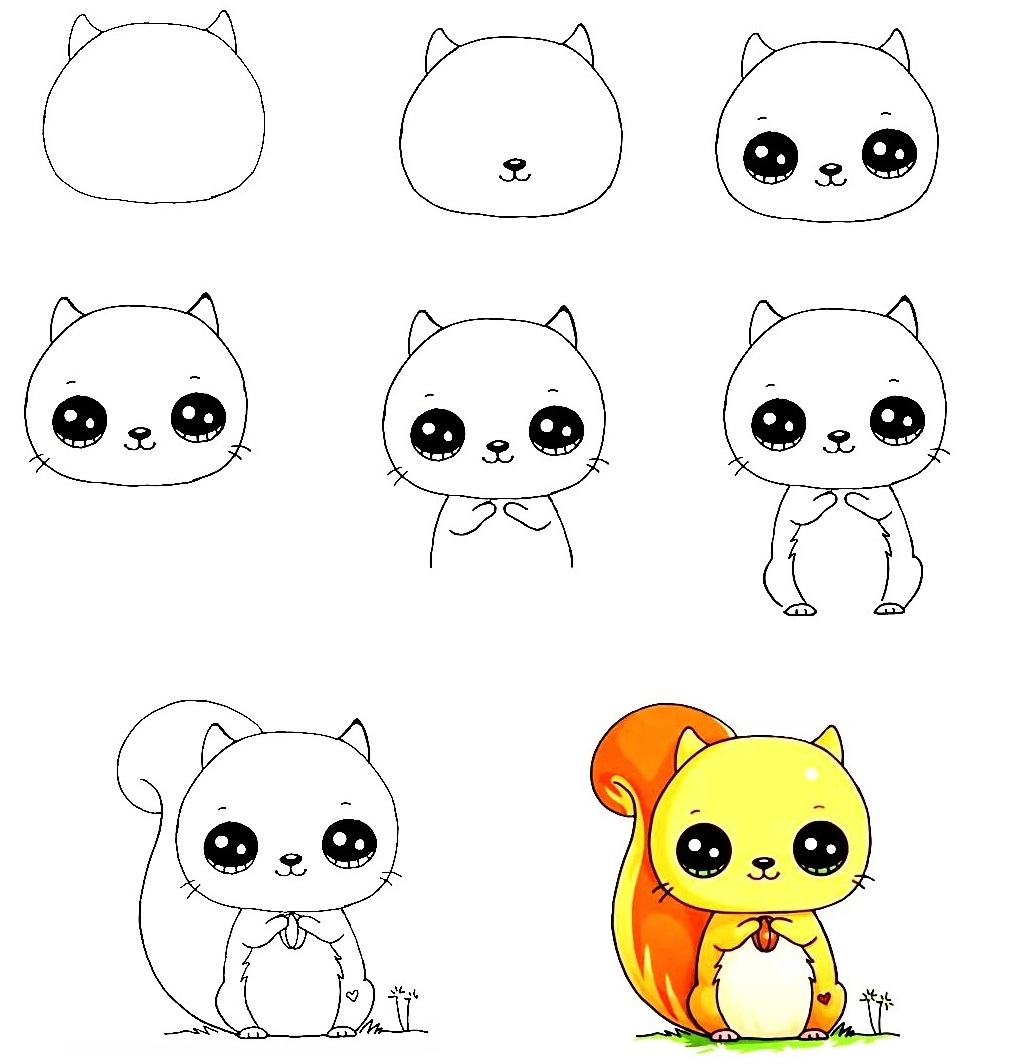 You start drawing squirrels from easy to difficult with our tutorial. Keep calm and draw slowly; you will be satisfied with the final result.
In each step, we also provide the reference image to help you realize your task easier.
The squirrel is an adorable, agile animal with a bushy hairy tail, pretty face, and tiny paws.
Because of their cuteness, squirrels often appear in children's movies and cartoons and are loved by them.
You can't miss our drawing tutorial if you also love squirrels and want to draw them.
You will get some supplies such as a pen, pencil, A4 paper, and marker..before starting to draw a squirrel.
Then, you will draw your animal with pencil and paper because you can erase your mistakes easily. So, please don't be afraid to draw; you can show your drawing in a comfortable mood.
With this drawing, you can refer to squirrel coloring pages for free on our website to practice your drawing and coloring skill. We update them daily, and you will enjoy them for free.
Right now, you will go to eight steps on how to draw a squirrel with us!
Step 1 – Draw The Squirrel's Head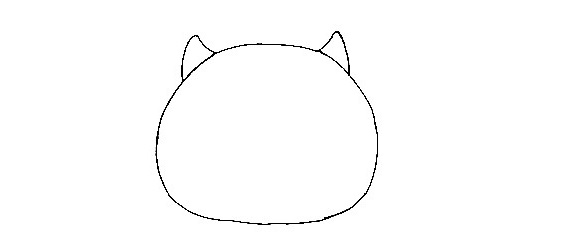 Begin the work of the squirrel drawing with its head. You draw an imperfect circle to show its head outline. Then you will draw two ears at the top 2 of the squirrel's head.
Your task in this first step of the guide on how to draw a squirrel is simple, and you need some minutes to finish before moving to the second step.
Step 2 – Draw the Nose And Mouth Of The Squirrel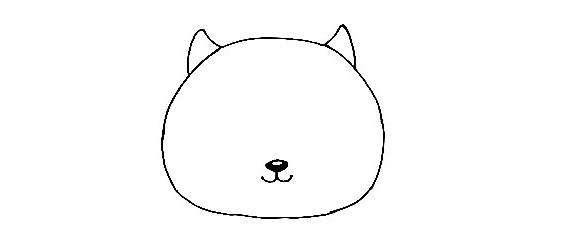 You draw the face of your squirrel. It's not complex; you draw a small triangle for the nose, then use two curved lines for its mouth, as you see in our reference image.
Once you're happy with your task, you can continue your drawing mission in the third step.
Step 3 – Draw Eyes And Eyebrow Of Squirrel

In this step of our instruction for the squirrel drawing, you start to draw its eyes with two circles.
Besides the eyes, you use black to color and let some white places create the pupils to make your character move vivid and realistic.
You add two curved lines on the eyes to make the eyebrow and come to the fourth step.
Step 4 – Draw Squirrel Beard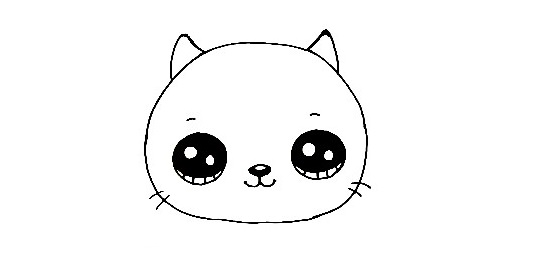 It's time to draw some beards for your squirrel; they are created by two small lines for each site, as you see in our illustration.
So the squirrel mustache has been drawn, and you're done in this step and ready to move on to the next step.
Step 5 – Draw Squirrel Front Legs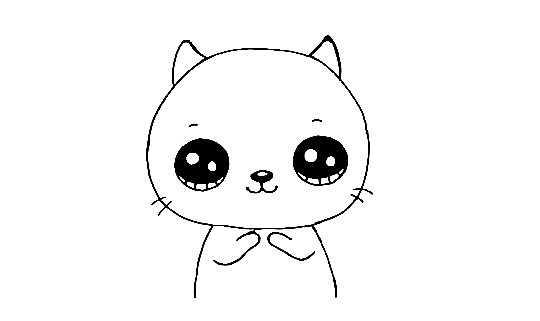 It would help if you started to draw the legs of our guide on how to draw a squirrel.
You will use some little curved lines for this task. Two front legs are simple; you make it in some minutes and continue your work in the sixth step.
Step 6 – Draw Squirrel Back Legs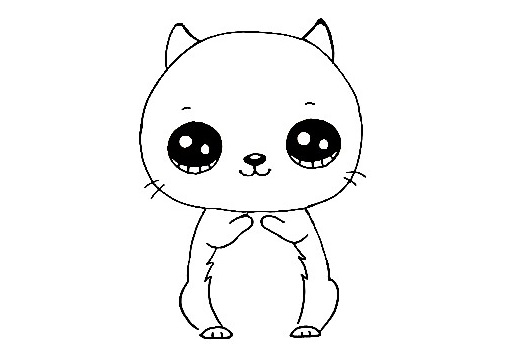 If in step 5, you draw two front legs, in this sixth step, you draw two hind legs for your animal.
You continue using the curved lines for two of those legs, as seen in our reference image.
To finish off the task of the hind legs, you must show some toes for your animal, and if you're satisfied with your image, you can continue your drawing in step 7.
Step 7 – Finish Off Your Drawing Mission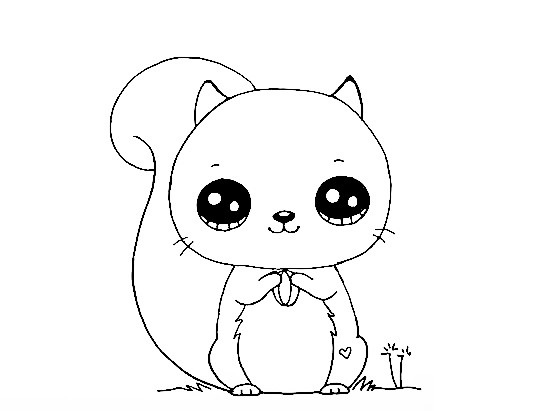 Your task in this step is to complete all assignments for drawing. At first, you must add a curved line to finish off its body; then, you will draw the tail with a long curved line for it. Finally, you draw some decoration details to make your picture more excellent.
You complete your drawing task and have the last step for coloring.
Step 8 – Color Your Squirrel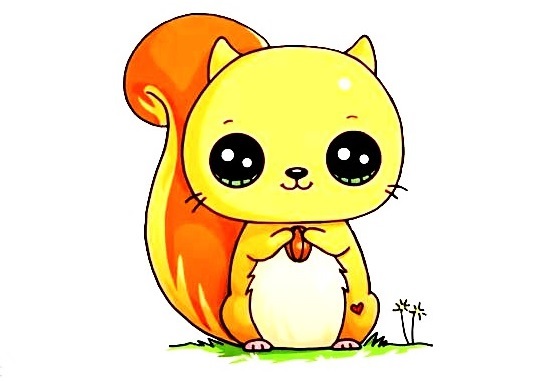 You are at the final step of our guide on how to draw a squirrel.
In this step, you are free to choose your product's color. You can take any color for this squirrel.
We use yellow for the face, brown for the tail and body, white for the belly, black for the eyes, and green for some grass of our animal.
And you? What color would you like for your product? You can show your image on Facebook or Pinterest for everyone to see.
Your Squirrel Drawing Are Complete!
You finish off your drawing and coloring with our guide on how to draw a squirrel through eight steps. This is exciting work and suitable for everyone from children to adults. You can enjoy it in your free time after the hard-working hours.
The entertainment activities will make your life better. You can enjoy our activities with your friends or your relatives. If you are a parent, you can join this activity with your kids. They can avoid using technical devices such as television, smartphones, and tablets,…they are not suitable for the eyes and their evolution.
On our website Coloringcool.com, you can find some of our drawing guides related to cute animals such as chicken drawing, hamster drawing, scooby doo drawing, and penguin drawing,…you can refer to them and enrich your collection of drawing. I hope you get a great time here with the squirrel drawing!