8 Simple Steps To Create A Cute Chicken Drawing – How To Draw A Chicken
Creating A Cute Chicken Drawing In Eight Easy Steps
Right now, you get a chance to draw a chicken in eight simple steps. You will follow us and our illustration to create a complete chicken drawing.
You have eight easy steps equivalent to eight missions that you have to finish and get a fun time. You can enjoy this learning in your free time after the hard-working hours; your life will improve.
Why not? You will have a great experience if you are a parent, you can join this activity with your kids.
By learning to draw a cute chicken, you can get more information about this poultry.
How To Draw A Cute Chicken – Let's Get Started!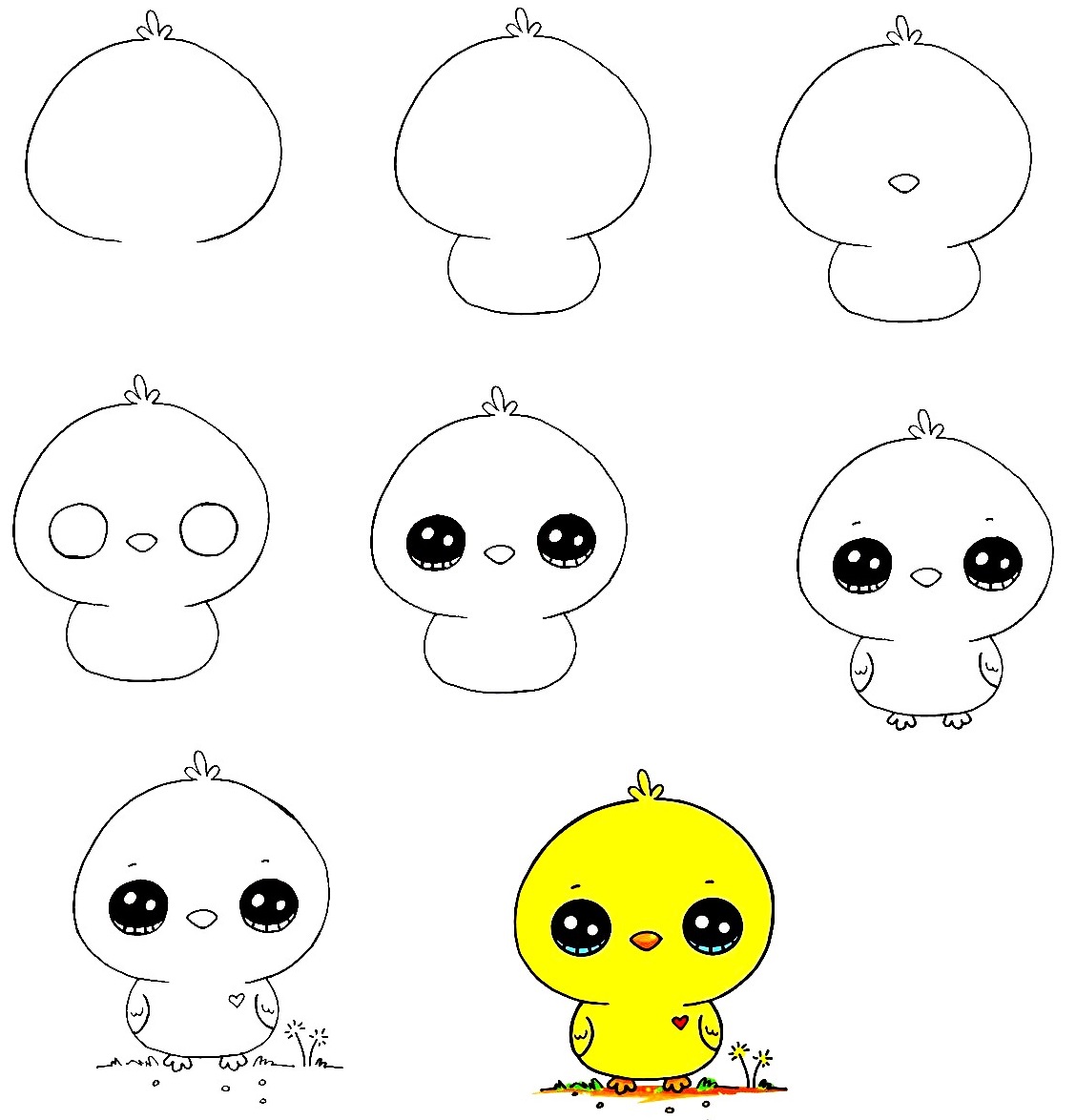 Chickens are always cute; they are born from hens' eggs that will typically be yellow.
Because of his cuteness, chicken often appears in children's programs such as cartoons and advertising videos, …
Not only children but adults like us also love chicken, and you can meet chicken images somewhere.
We will guide you in detail to create a perfect chicken for you.
The chicken drawing guide is arranged from easy to difficult, and whether you are a beginner or an expert, you can realize your task easily.
You must have some supplies such as a pencil, eraser, pen, and A4 paper..before starting to draw. Then, you use a pencil to sketch on paper.
In the process of learning to draw, you will definitely have wrong lines, and you can easily erase and redraw until you are satisfied with your image.
Besides this drawing guide, you can enjoy chicken coloring pages for free on our site, we update them to help you practice your drawing and coloring skill. If you regularly practice drawing a lot, you will definitely draw more and more beautiful and you will love this entertainment channel more and more.
Let's go to the detailed eight steps on how to draw a cute chicken with us and enjoy this good activity!
Step 1 – Draw The Chicken's Head Outline
You will draw a chicken by beginning with a head outline with some hairs on the top as you see in our reference image.
You use a bid circle to show your task in this step of our guide on how to draw a chicken.
The circle may not be perfect, or you can use the help of the compass to get this done before moving on to the second step.
Step 2 – Draw The Chicken's Body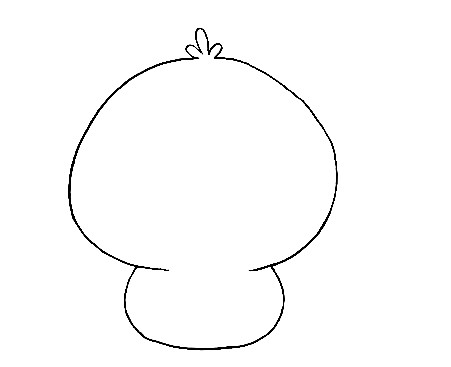 Under the body of your chicken, you use a curved line to show its body.
Chicken has a slightly chubby and plump body, so you'll draw a curve that's almost circular as our illustration.
Once you're happy with your image, you can move to step 3 and continue your drawing task.
Step 3 – Draw The Chicken's Beak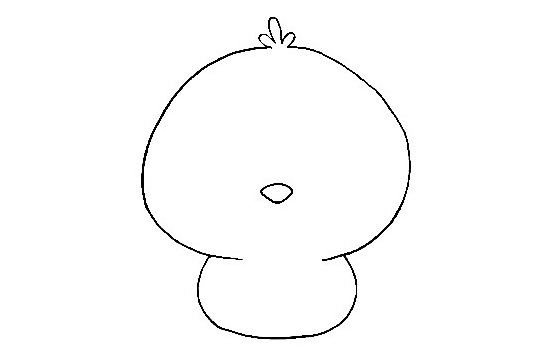 In this second of your chicken drawing, you must draw a small triangle to create a cute beak for your poultry.
It's not complex for you here, and you spend some minutes to finish your task and go to the fourth step to draw more details for your chicken.
Step 4 – Draw Two Eyes Outline For Chicken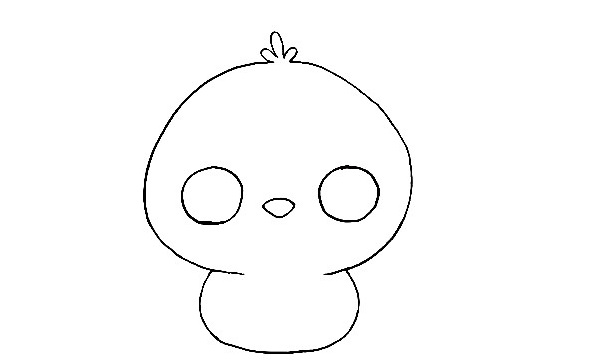 You draw two circles for two eyes outline. Simple isn't it, it only takes a few minutes for you to complete these two circles.
So your task in this step is done, and you will continue to work on your chicken drawing in the next step.
Step 5 – Complete The Chicken's Eyes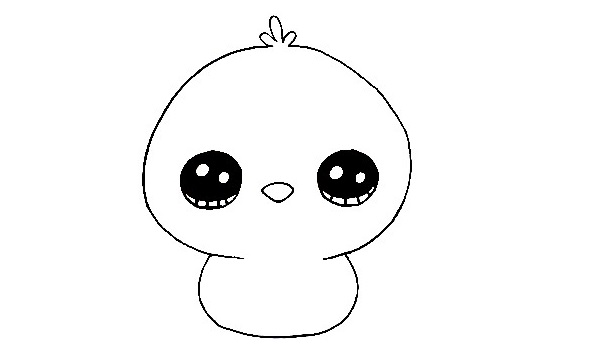 For this step of our instruction on how to draw a chicken, you must finish off its eyes.
You color your chicken's eyes with black and let's someplace with white to make the eyes more realistic. And then we can move on to step 6 of the guide!
Step 6 – Draw Wings And Legs For Your Chicken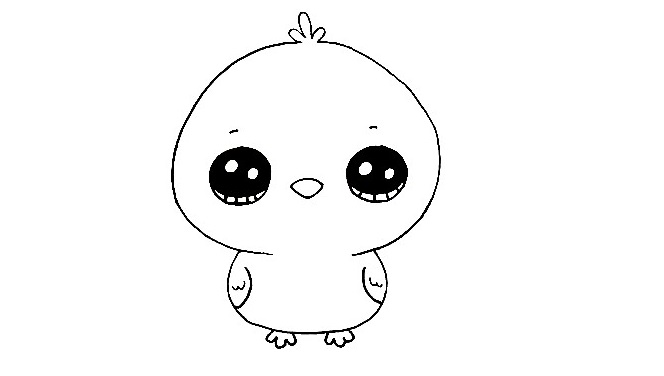 It's time to draw wings and legs for your chicken; you draw two curved lines for the chicken's wings.
Then, you continue your work by drawing legs with the feet for a chicken.
In this step, you can add two small curved lines on the eyes for the eyebrow, your chicken right now is complete, and you will add some decoration details in the seventh step.
Step 7 – Finish Off Your Drawing Mission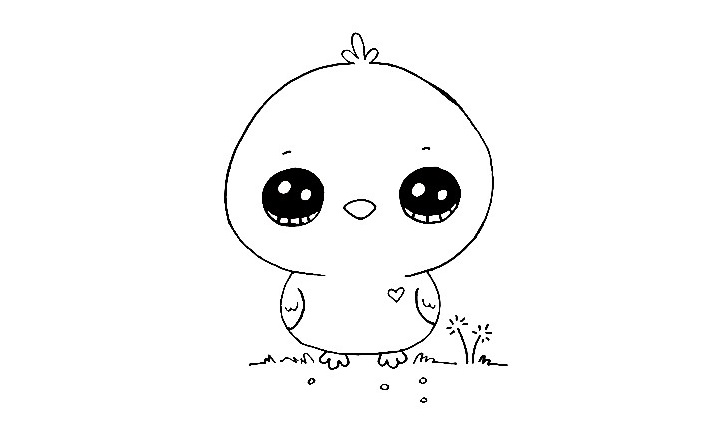 To complete your drawing mission, you must add some details to decorate. You can draw some grass around your chicken.
In addition to the details we drew, you can add other decorative details to make your painting more beautiful.
Your task of the chicken drawing is done, and you have the last step for coloring.
Step 8 – Color Your Chicken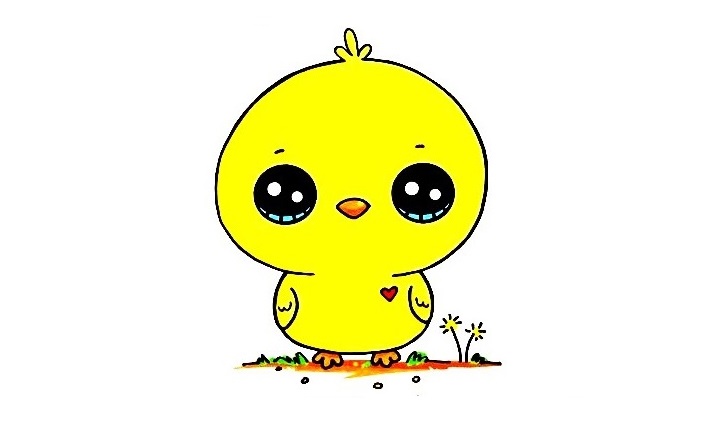 It's time you choose the suitable colors for your product, a chicken. Normally, chicken is yellow, and we use yellow for our chicken, and you can use the same color with us.
Right now, your chicken is done, and you can admire your result and share it on Facebook or Pinterest for everyone to know.
Your Chicken Drawing Is Complete!
You finish your drawing and coloring mission on how to draw a chicken. A great mission for everyone from children to adults.
Imagine if you encounter something disturbing and you want to forget it; the best method is to learn to draw because it forces you to focus, so you can temporarily forget everything in life to draw.
On our website Coloringcool.com, you can refer to some drawing guides related to poultry such as hen drawing, rooster drawing,…
We update all our educational products for free daily on our website; you can regularly see our site to don't miss out. I hope you like this drawing guide and come back here to enjoy it more! Have fun with chicken drawing!