How To Draw A Pumpkin – 6 Simple Steps To Create A Cute Pumpkin Drawing
Create a Nice Pumpkin Drawing In Six Easy Steps
It's great because today, you will have a chance to learn how to create a complete pumpkin drawing with us. You will follow our step-by-step instructions and reference images to get a drawing that suits your taste. This is not a difficult task, but it is not simple; you need to focus on getting the perfect drawing. You will make a pumpkin with our guide. The instructions that we give are also arranged from easy to difficult, so it is not too difficult for everyone to do this task, whether you are a beginner or an expert in the field of drawing. You can also do this drawing task. Participating in learning to draw in general and learning to draw a pumpkin, in particular, will help you feel comfortable, your mind will be at ease, then you will also work more efficiently, and your life will definitely be better.
How To Draw A Pumpkin – Let's Get Started!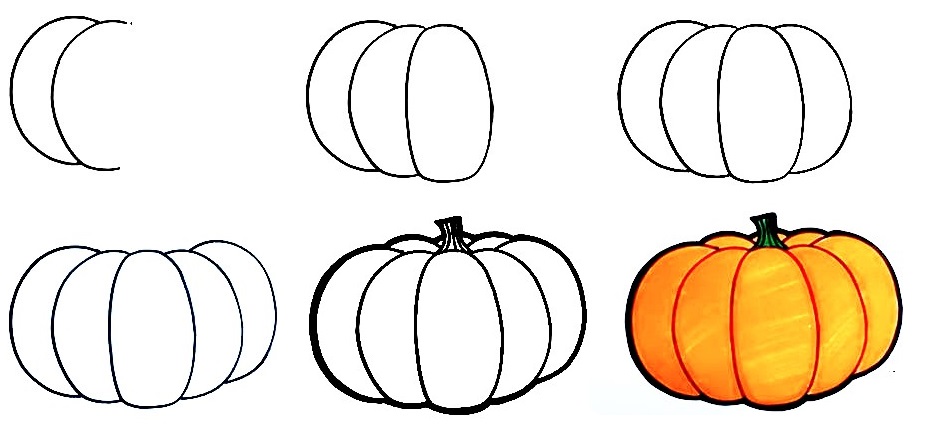 On Halloween, we often see the appearance of pumpkins. You can also see pumpkin after being processed as daily food, as it is also a healthy fruit. And today, you will have the opportunity to recreate it with our specific tutorials. There are six steps equivalent to six missions you need to pass to get a complete pumpkin drawing. All you will need is a pen, pencil, marker, or crayon and a sheet of paper before starting to draw. Now you will proceed to draw the pumpkin using a pencil to sketch on the paper. Then you will erase the strokes if you draw wrong and bold again the correct lines. When you finish your work, you will choose the right colors to make your work more perfect. Along with this pumpkin drawing guide, you can enjoy pumpkin coloring pages to practice your drawing and coloring skill. To get a fun time with us, I believe you will have many interesting things with learning how to draw pumpkins because it can also make you forget the difficulties and stress in work in life. Now you will go into six concrete steps to learn to draw a pumpkin.
Step 1 – Draw The First Wedge For Pumpkin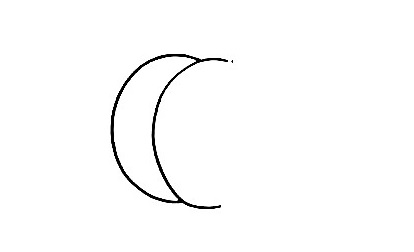 To start your mission on how to draw a pumpkin, you will draw the first Wedge for it. You use two curved lines for this task. At first glance, it will look a lot like a crescent moon; you can observe our illustration and follow it. This first task is also simple, so you only need a few minutes to complete it and move to the second step right now.
Step 2 – Draw More Two Wedges For Pumpkin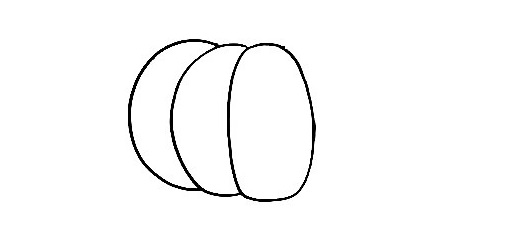 Similar to step 1, you will draw two more wedges for your pumpkin in this step. You will also continue to use successive curves to form two wedges. Right now, your pumpkin drawing gets three wedges, and you will go to next the third step right now.
Step 3 – Continue To Draw Wedge For Pumpkin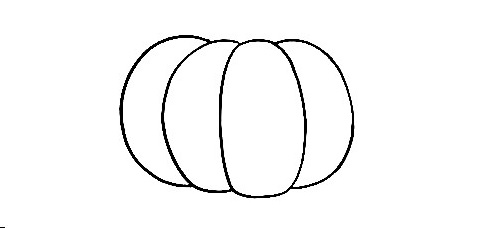 Like the first step and the second step on how to draw a pumpkin, you will continue the Wedge for your pumpkin of pumpkin drawing. It is a very simple task for you because you are already familiar with drawing wedges of pumpkin; the task in this step will also quickly finish and move on to the next to fourth step.
Step 4 – Add The Fifth Wedge For Pumpkin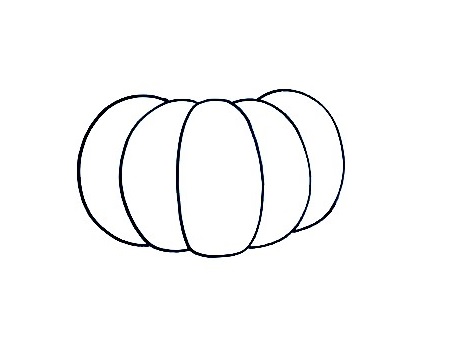 Your pumpkin already has four wedges, and now you will draw the fifth Wedge for your pumpkin drawing. You find it easy, right? Because you have gained experience already, it's great that you will complete the quest here easily.
Step 5 – Finish Your Drawing Mission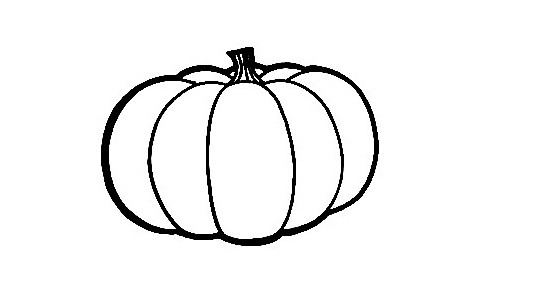 It's time to complete all the drawing tasks before moving on to the final step of coloring your picture. You will draw the last wedges for your drawing. After that, you draw a tapered tail on top of the pumpkin; this is its stem. So, you finish your drawing mission here and move to the last step right now.
Step 6 – Color Your Pumpkin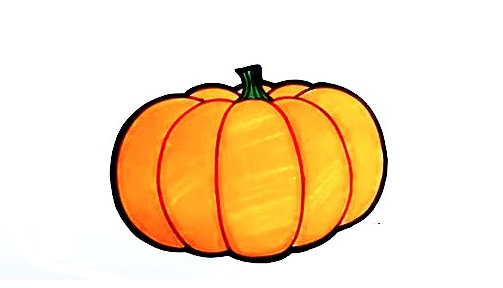 You will choose the suitable colors for your pumpkin. This is the most straightforward task for you, the pumpkin is always yellow, and you will use yellow too. You can use green for its stem. To make your pumpkin drawing perfect, you can use different color mixing to give a beautiful color through which your picture also becomes wonderful.
Your Pumpkin Drawing Is Complete!
You have done your work to draw a pumpkin. You can practice a few times, and then you will get tips on how to draw beautiful pumpkins, like how to use colors from light to dark to make the color of the pumpkin look more natural. Our advice to you is always to start drawing with a pencil because pencil strokes can be easily erased and redrawn, and if you use a non-pencil when you make a mistake, you will be challenged to erase to redraw. On our website Coloringcool.com, besides pumpkin drawing, you can refer to squash drawing, it's similar to the pumpkin we updated. You can come here and enjoy them in your free time after the hard-working hour. This activity is good for everyone; if you are a parent, you can join in it with your kids, and they will surely like it. Learning to draw will help your children to avoid using the devices such as television, smartphones, and tablets,…they are not good for their eyes and evolution. I hope you like these drawing instructions and come back here to enjoy them more. Have a fun time with pumpkin drawing!