How To Draw Cinnamoroll – 7 Easy Steps Creating Cute Cinnamoroll Drawing
Create Nice Cinnamoroll Drawing in Seven Simple Steps
Today we will show you how to create Cinnamoroll drawing; this character was born on a cloud far up in the sky. This is a white puppy with blue eyes and long ears that allow him to fly. He has a long tail that resembles a cinnamon roll. This quest looks quite complicated, but if you follow us, you will easily finish it in seven easy steps.
You will go to step-by-step drawing instructions. We have arranged the Cinnamoroll drawing guide from easy to difficult, so it is suitable for everyone, whether you are just starting to learn to draw or you are an expert in drawing.
How To Draw Cinnamoroll – Let's Get Started!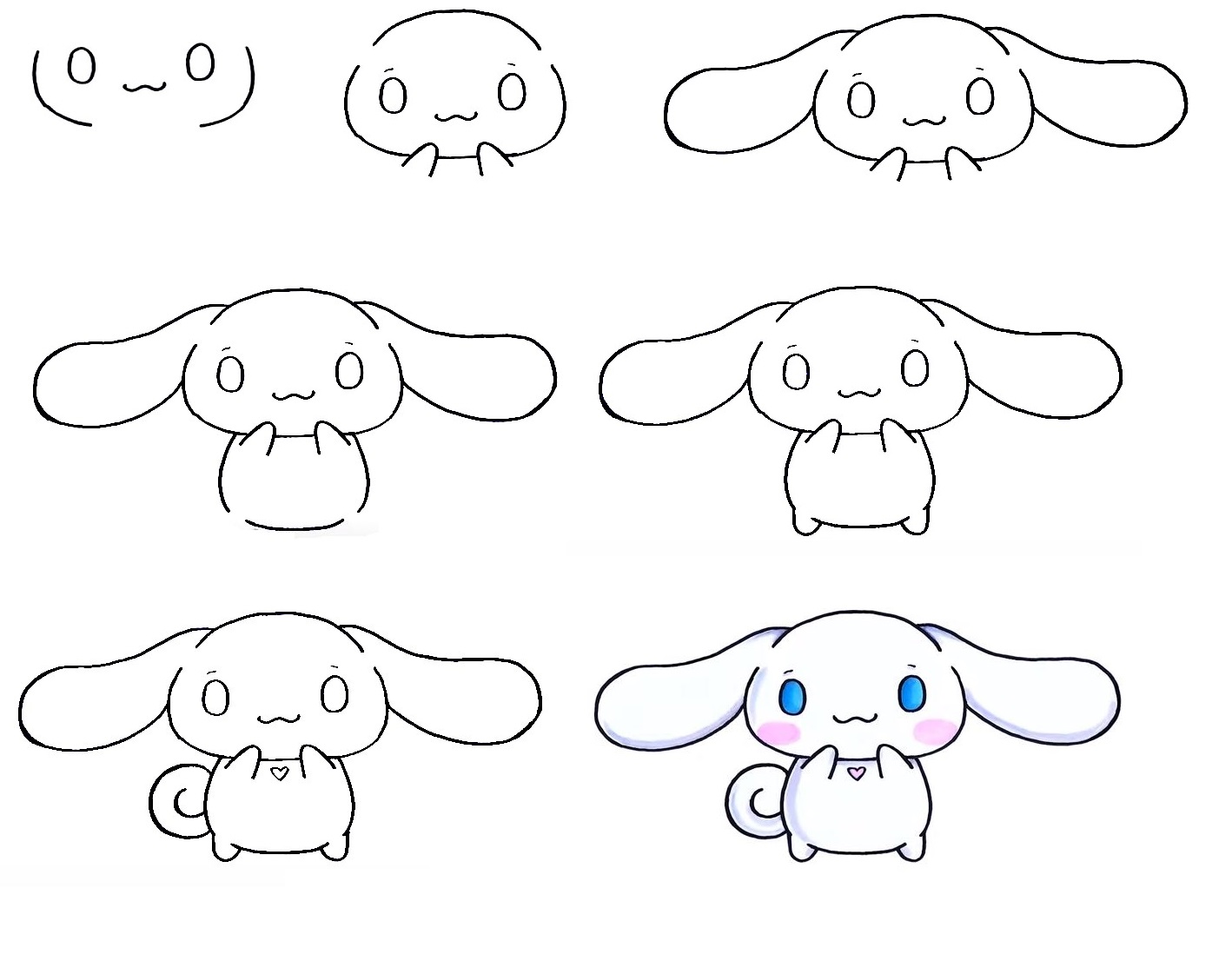 To draw Cinnamoroll's character, you must concentrate your mind, passion, and time here. In each step, we also provide the illustration to help you realize your Cinnamoroll drawing task easily. It would help if you prepared a pencil, eraser, colored pencils, and drawing paper before starting to draw Cinnamoroll. You proceed to draw Cinnamoroll with a pencil sketch; then, you will erase the wrong lines and highlight the correct ones. Once you're done with your Cinnamoroll drawing, choose the colors for your image. This is a drawing lesson and can be used for fun, and anyone can join, you can enjoy this activity after the hard-working hours. This leisure activity will help you regain balance in your life. You will feel more comfortable and work more efficiently if you choose the right entertainment channel. Learning to draw and color on our website is completely free, and this is not a bad choice for you. Included with the Cinnamoroll drawing guide, we also provide Cinnamoroll coloring pages so you can practice your drawing and coloring ability, making your drawing learning more interesting. And now, let's go into seven concrete steps to draw Cinnamoroll.
Step 1 – Draw Cinnamoroll's Face Outline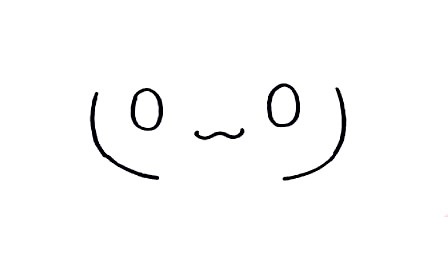 You start your task of this guide for Cinnamoroll drawing by drawing an oval for the head, then add guides on the face. You draw two small ovals for his two eyes outline. In the middle of the eyes, you will draw a curve that acts as both a nose and a mouth for him, as you see in our reference image. You can stop your work here and move to the second step to continue your drawing mission,
Step 2 – Draw Cinnamoroll's Arms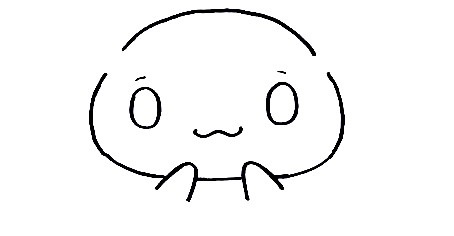 Your task in this step of the guide on how to draw Cinnamoroll is to draw two cute arms for your character. They are created by some curved lines, then please don't forget to add two lines for eyebrows for him.
That's all you need to do in this second step, and you will continue your work for Cinnamoroll in the third step.
Step 3 – Draw Cinnamoroll's Ears

You know that Cinnamoroll has a pair of long and big ears. Now you're going to give him two big ears, which are made up of big curves from the head. You will draw with outstretched hands, not a chorus, as you see in our illustration. You continue your work for the Cinnamoroll drawing in step 4.
Step 4 – Draw Cinnamoroll's Body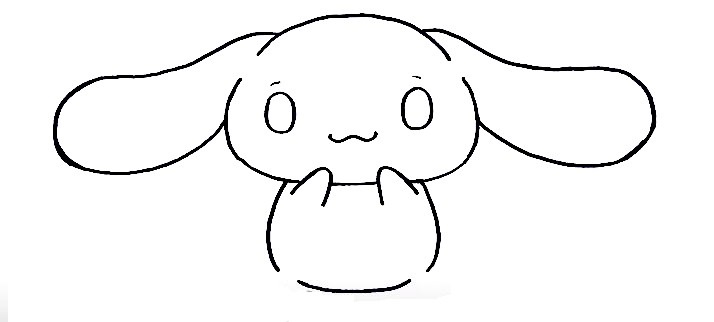 It is time to build the body for Cinnamoroll. It is made up of a curved line forming a circle, from which we can see the body of Cinnamoroll is a bit fat but very cute.
It's also simple for you the task in this step; you can look at our drawing and follow along, taking a few minutes to complete it before moving on to the fifth step.
Step 5 – Draw Cinnamoroll's Leg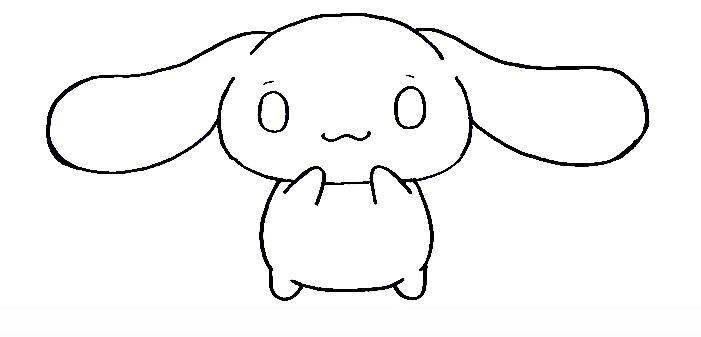 We will draw cute legs for Cinnamoroll. The character's legs are very short and small, so you only need a few simple curves to complete it, as our reference image.
You will draw little legs for Cinnamoroll attached to his body, and you can move to the next step right now.
Step 6 – Finish Your Drawing Mission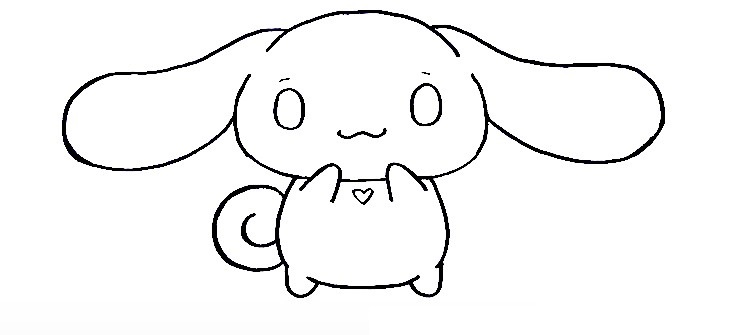 You must finish your drawing work in this step. Firstly, you draw a cinnamon-shaped tail, and you're done. Secondly, you add a small heart to his body. Finally, you can add some details to decorate your character. So, your Cinnamoroll drawing looks very lovely and cute. Right now, you have the last step for coloring Cinnamoroll.
Step 7 – Color Your Cinnamoroll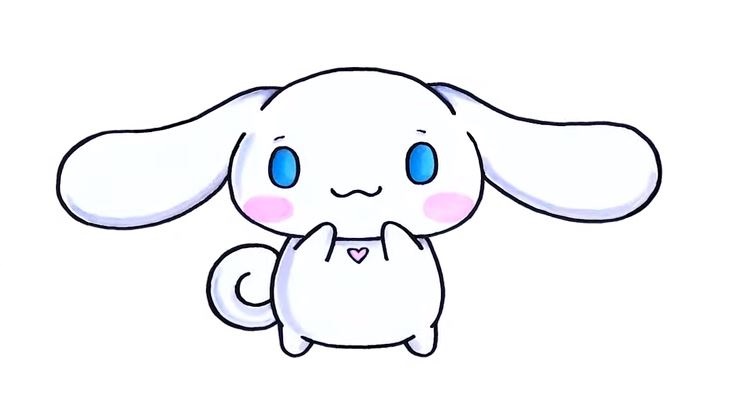 You will choose the suitable colors for your Cinnamoroll. It is straightforward because you can make any color you like. Cinnamoroll has a very simple color; it is usually white; we also choose white for Cinnamoroll, blue for his eyes, and pink for cheeks.
Your Cinnamoroll Drawing Is Complete
You finish your drawing and coloring for your character, Cinnamoroll. Right now, you can admire your result. Isn't it amazing that it only takes a short amount of time to create the perfect Cinnamoroll? I believe that with your passion for learning to draw, you will produce many beautiful pictures. Besides Cinnamoroll drawing guide, you can refer to some character drawing tutorials on our website Coloringcool.com such as Eeyore drawing or Gacha Life drawing, to enrich your drawing collection updates daily. Be sure to keep checking our site to make sure you never miss out! If you like our educational products, you can shear them with your friends and come here daily to enjoy them. Have a great time with Cinnamoroll drawing!