6 Simple Steps To Create A Strong Orca Drawing – How To Draw An Orca
Perform Six Easy Steps To Get A Perfect Orca
Why not enjoy the orca drawing guide on our website? You will find many exciting things in this drawing tutorial.
First, you will have comfortable leisure time after stressful working hours.
Next, you will temporarily forget the fatigue and worries of life.
In addition, you can also improve your drawing and coloring skills with each drawing guide.
The important thing is that you find a healthy free entertainment channel you can visit whenever you have free time.
Orca is also known as the killer whale; they survive by preying on smaller creatures in the ocean; they can also be considered the ruler of the sea.
Like the dolphin, in addition to the ability to hunt, the orca is also very intelligent, so they are often sketched by many artists in pictures, books, movies, and cartoons, …
And today, with our tutorial, you will learn how to draw an orca in the six simple steps.
You have to get some supplies such as a pencil, pen, eraser, and A4 paper… before starting to draw.
You will begin to draw an orca with paper and a pencil because you can erase your mistakes during drawing. There are six steps equivalent to six missions that you must finish to get a complete orca drawing. Not only drawing tutorials, but we also provide orca coloring pages so you can comfortably practice your drawing and coloring skills. Indeed with regular practice, you will find your passion for drawing, and your drawing skills will improve.
And now, let's get into the details of the six steps on how to draw an orca.
How To Draw An Orca – Let's Get Started!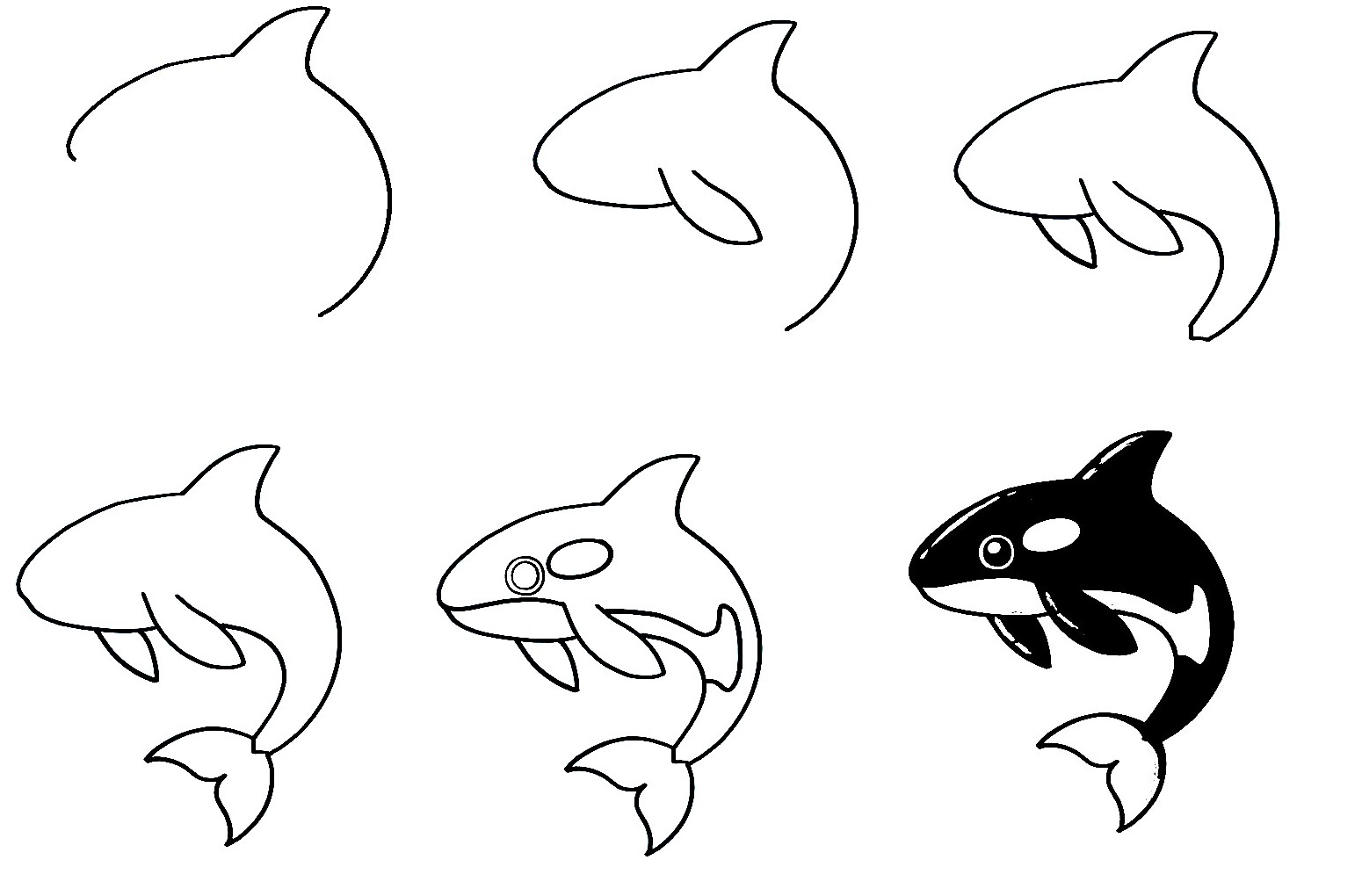 Step 1 – Draw The Orca Head Outline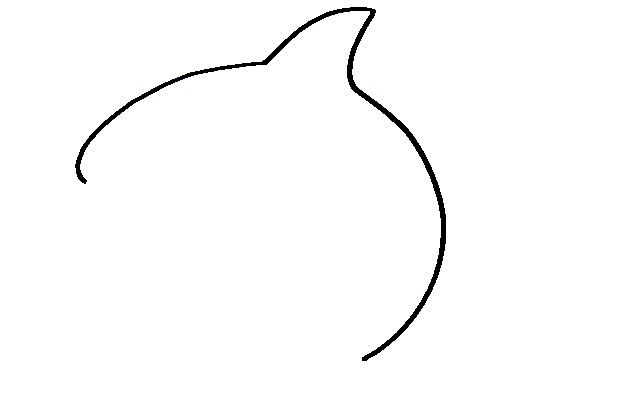 To start drawing the orca, you will draw a curved sketch of its head; you can also draw a fish fin for the orca.
Use the curved lines to finish off this task. Once you're happy with your work here, you can move to the second step.
Step 2 – Add More Details For Head And Fin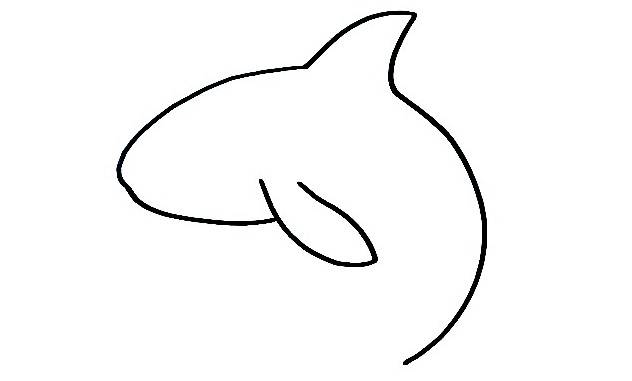 Please continue using the curved lines for the head and second fin, as seen in our reference image.
This task is not difficult. You only need a few minutes to complete this task before moving on to the next step.
Of course, if you draw it wrong, you can erase it and redraw it right.
Step 3 – Draw The Orca's Body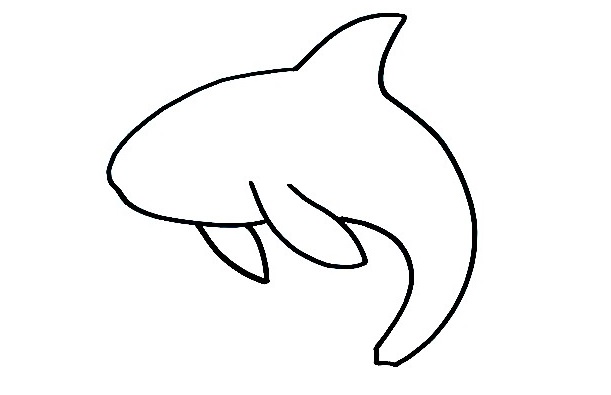 Your task in this step of our guide on how to draw an orca is to finish off its body.
Use two curves and meet at a point behind; you will draw a tail for it in the next step.
In this step, you also add fin for your fish. Now your orca drawing has full fins with three of them. You can end the task in this step and continue your mission in the fourth step.
Step 4 – Draw The Orca's Tail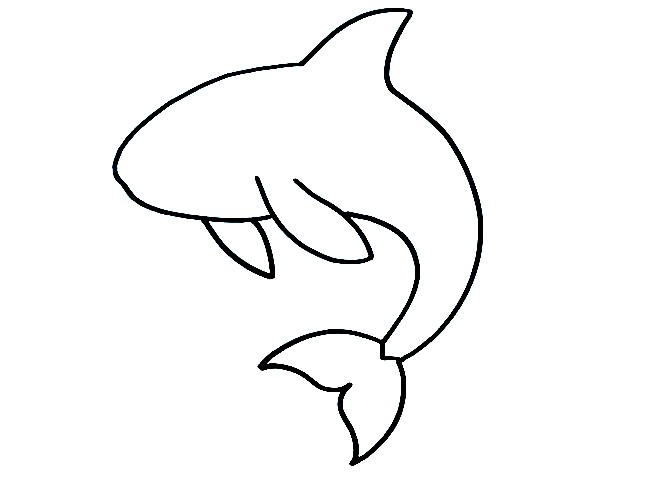 It's time to draw a tail for your fish, orca. Like the other fishtails, it is created with two protrusions and an accent in the middle.
You can look at our references to ensure you're on the right track. The reference picture will show you what it should look like, and once you're happy with it, we can move on to step 5!
Step 5 – Finish Off Your Drawing Mission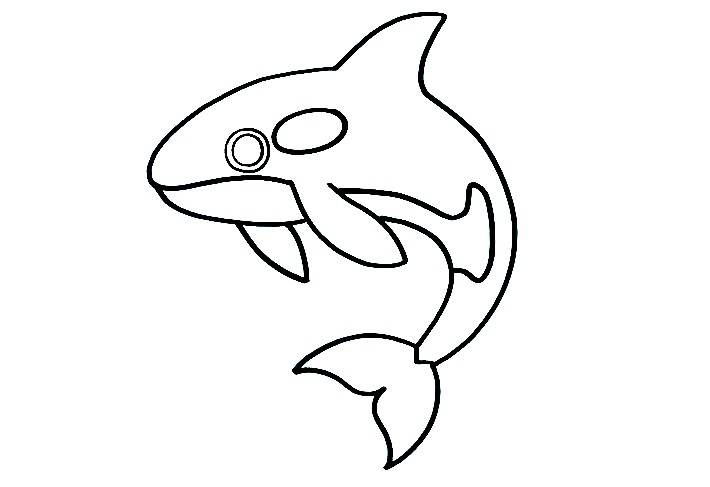 You must draw some details for your fish to complete it. Right now, you have to add eyes and some decorations. You draw two circles for your eyes and some other shape for the decoration of your fish.
Before going to the last step for coloring your drawing, you can add some details in addition to the details we have to make your image more excellent.
Step 6 – Color Your Orca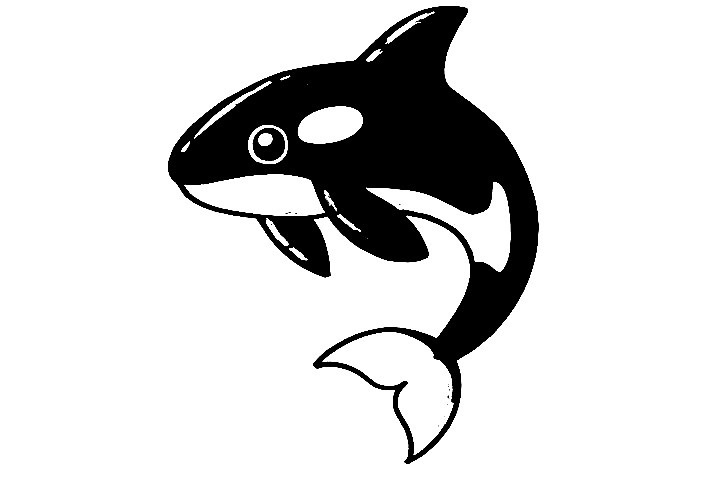 Really, we can't know exactly what color orca is, but we usually see it in simple white and black; we also use these two colors in our reference picture for your reference.
You can also get creative in this step as there is no limit to the color of the picture drawing.
Your Orca Drawing Is Complete
You finish all your missions of our instruction on how to draw an orca. I hope you understood everything and that you are satisfied with the result of this orca drawing tutorial.
On our website Coloringcool.com, you can find some other drawing guides related to fish such as shark drawing, sunfish drawing, or fish drawing. We always update our products on our site with some catalogs such as drawings, blogs, and coloring pages for free, and you can come here each day to don't miss out on the educational products. If you like these drawing guides and our products, please shear on your media sites for us!