How To Draw A Bass – 8 Simple Steps To Create A Cute Bass Drawing
Making A Bass Drawing In Eight Easy Steps
Easy to create a complete bass drawing with us in eight steps. This is very interesting and helps you to get a relaxing time.
You spend about 30 minutes on this drawing guide, and you will go to step by step until finishing off your mission.
There are eight steps equivalent to eight tasks that you finish to make a perfect bass. You will realize your mission from easy to difficult as our instructions.
This bass drawing mission is not too complex. Whether a beginner or an expert, you can finish it quickly and get funny.
How To Draw A Bass – Let's Get Started!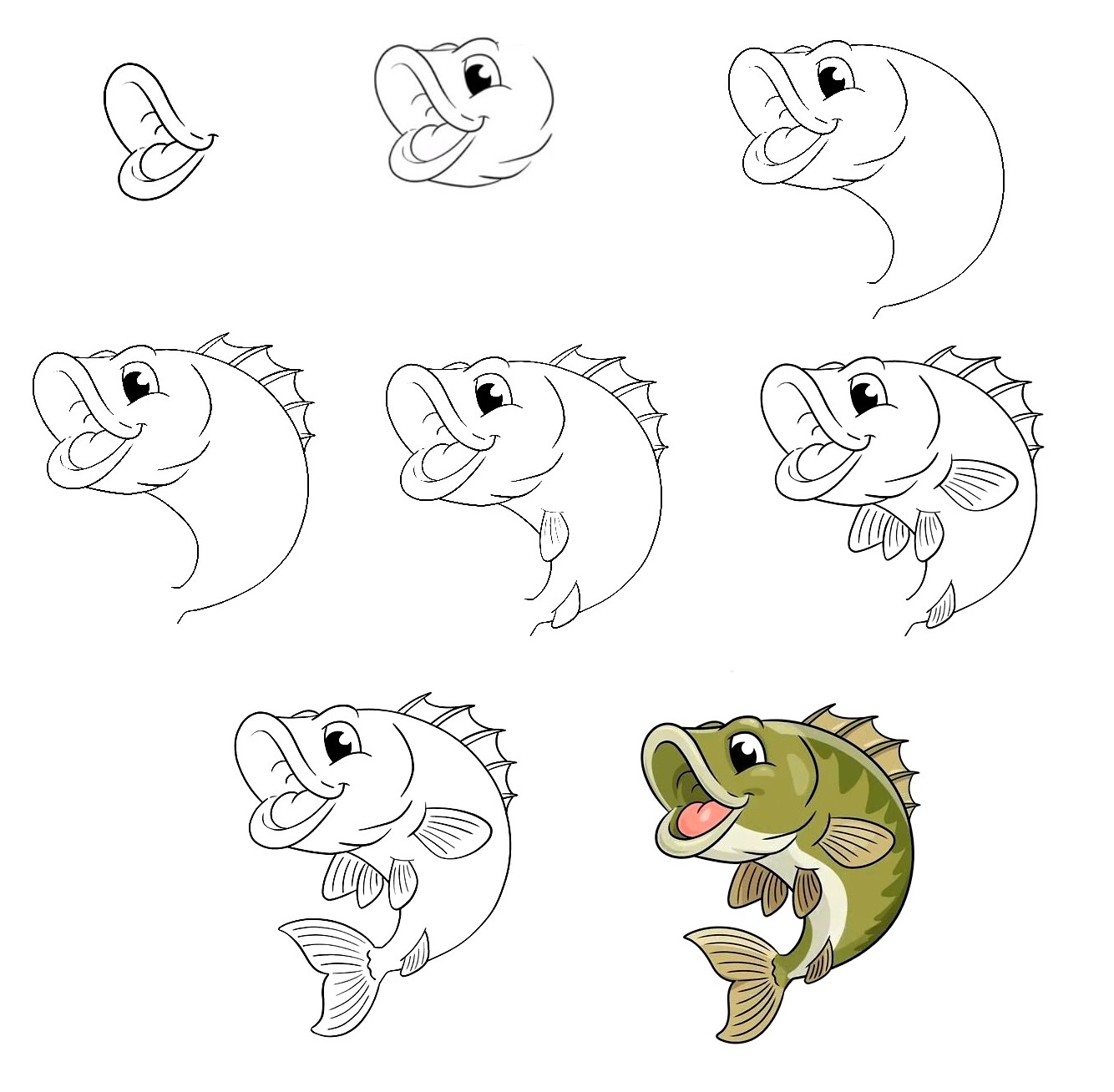 Bass is a popular fish all over the world, this is a fish with high nutritional and economic value, so they are famous for catching.
You can also see bass if you go to the seafood area as this is a typical fish.
Today, you get an opportunity to learn how to draw a bass with us. We will give detailed instruction and references images for you.
Drawing a bass is also quite complicated and detailed, but with the help of this guide, you'll be able to draw this fish in no time!
It would help if you prepared a pencil, eraser, colored pencils, and drawing paper before starting to draw. Then, you will begin to realize your task on how to draw a bass with pencil and A4 paper. You can erase your mistakes in the course of drawing. So, you can draw in a comfortable mood.
Once you finish your drawing mission, you will choose the suitable colors for your product. You can use the natural color of bass or use any color for it. Because there is no limit to color creation, you are free to choose colors.
Along with this drawing, you can enjoy bass coloring pages for free on our website to practice your drawing and coloring skill.
Let's go to eight steps on how to draw a bass with us.
Step 1 – Draw The Bass Lips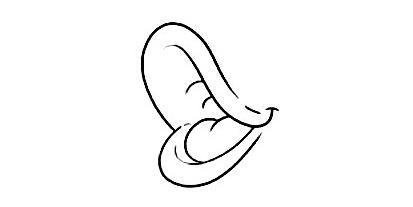 You must draw two lips for the first task of our guide on how to draw a bass.
Use two curved lines for the heart to show a mouth with two lips for your bass.
You use another curved line to show the bass tongue.
You finish the task in this step and are ready for step 2.
Step 2 – Draw Detail Of The Face And Head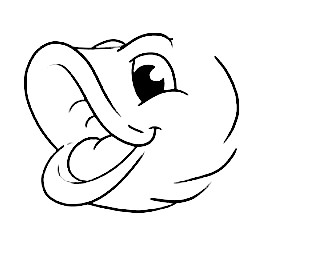 In this second step of the bass drawing, you must draw details for the face and head of your character.
You use a small oval to show its eyes. We are drawing the bass side so it can only see one eye, and we only draw the eye that we can see, and for the other eye, you need to draw apart as you see in our reference picture.
You must draw some curved lines for the detail of the bass head and face.
Step 3 – Draw The Bass Body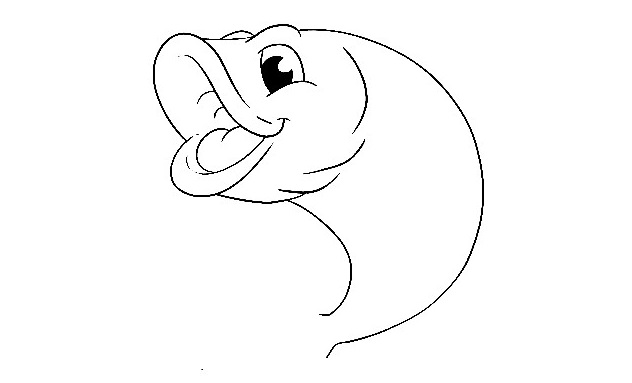 You will outline the body of the bass with two long curves, these two curves from the head and closer to the tail, as you see in our illustration.
Your task in this step can stop here, and you continue to draw your bass in the fourth step.
Step 4 – Draw The Bass Fins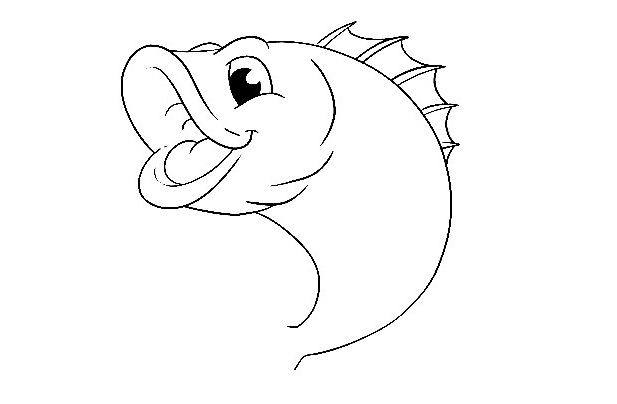 Like other fishes, the bass has many fins around the body. Right now, you draw the first fins on the back.
Use the curved lines and straight lines to draw those fins on the back in some minutes. And you can move to the fifth step of the bass drawing.
Step 5 – Add More Fins For Bass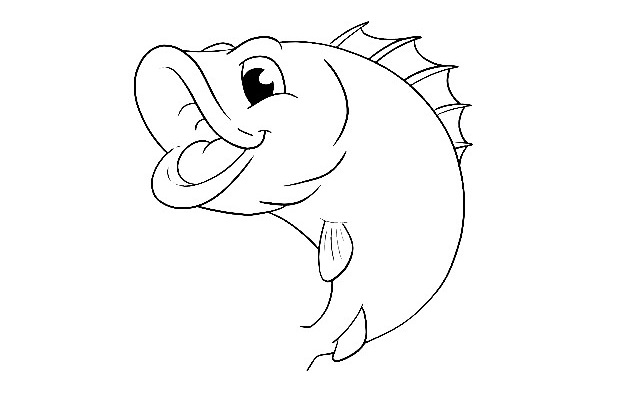 If in step 4, you draw the fins on the back, in this step, you draw the fins at the belly. You also use straight and curved lines for this task.
If you have any difficulty, you can observe our example image and follow it.
Step 6 – Finish Th Fins For Your Bass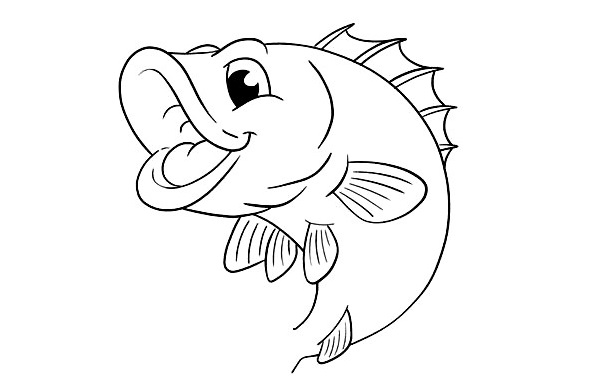 You continue your drawing task with the rest of the fins for your bass. Similar to step 5, you add some fins for the bass in this step.
You will add three more fins at the bass belly and finish the task in this step before going to the seventh step.
Step 7 – Draw The Bass Tail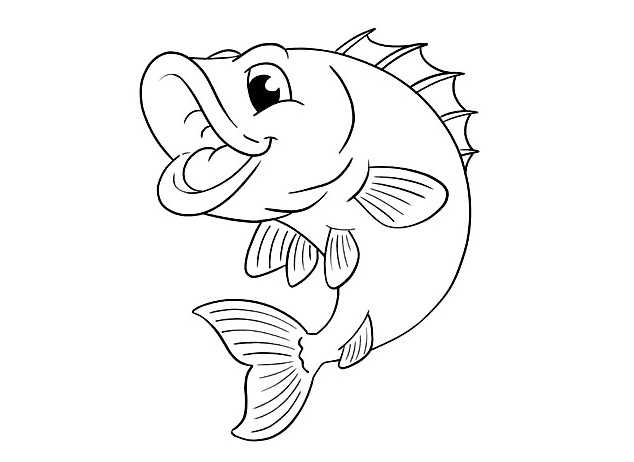 It's time to draw the tail for your fish of this step of our guide on how to draw a bass.
Use the curved lines for the tail of bass as the tail of other fishes and you.
It's excellent; you finish your drawing mission of the bass and have the last step for coloring.
Step 8 – Color Your Bass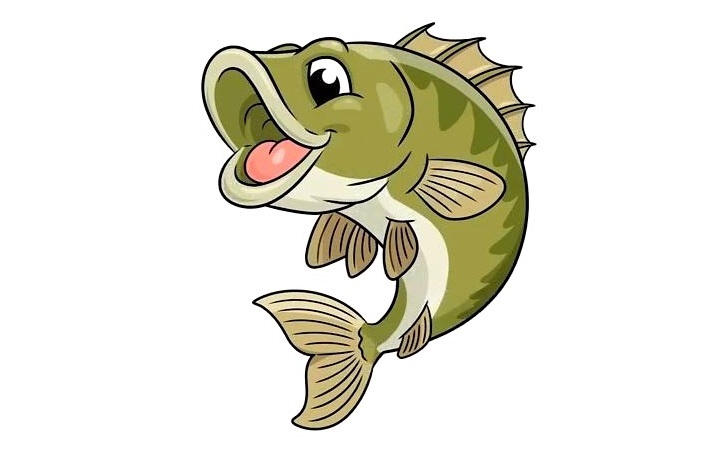 You will choose the suitable colors for your bass drawing with your favorite colors. It depends on your hobby in the favorite color.
We use dark green for our bass body, light green for the fins, pink for the tongue, and black and white for the eyes.
How about your bass drawing? You can show us your result on Facebook or Pinterest for us, and everyone will see them.
Your Bass Drawing Is Completed!
You finish your drawing and coloring mission on how to draw a bass through eight steps with them. I am sure you get a great time with us.
On our website Coloringcool.com, you can show your drawing and coloring challenge with other drawing guides such as shark drawing, fish drawing, sunfish drawing, those guides are related to fish, you can refer to them and enjoy if you have time. I hope you like this drawing guide and come back here to enjoy our products. We regularly update, so don't forget to keep checking back to enjoy brand-new drawing tutorials continuously.