How to Draw A Simple Fish – Details Instructions
Today, in the world, there are billions of species of fish that make up thousands upon thousands of distinct fish species.
They can come in all different shapes, sizes, and colors as we find them in our oceans, rivers, lakes, dams, and even our own homes.
From a mighty shark to the goldfish in your living room aquarium, fish have captivated us for years!
If you are a fish lover, you may be wondering how you can learn to draw a fish, and we are here to show you how.
A simple step-by-step tutorial on how to draw a fish in just 6 steps will have you drawing a fish before you know it! Along with the tutorial, we have also included a couple of free fish coloring pages that you can print off and give to your kids to color!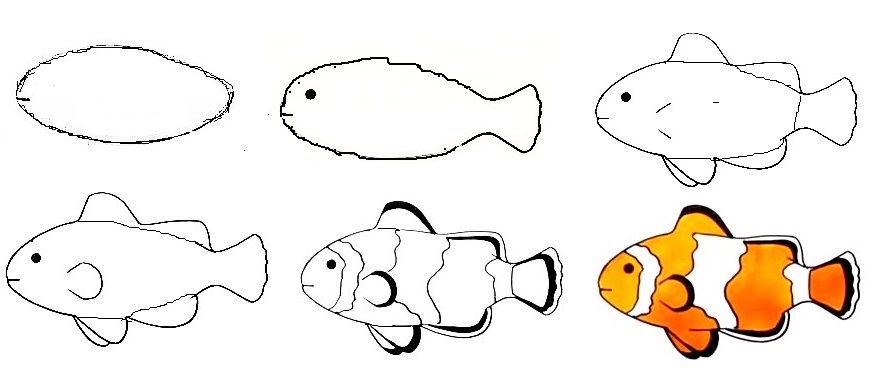 Now let's draw this fish together. Before starting to draw you must prepare paper, pencils, crayons… You will follow the detailed instructions and start to draw. You will get a special fish and not the same fish in the world.

Step 1 – Draw Fish Body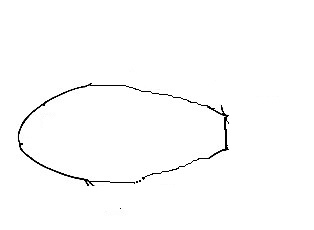 To learn how to draw a fish, we will break it down into several simple steps. For the first one, we'll start by drawing two curves on their own.
It looks a bit like you're drawing an oval, except there's white space to the left and right.
If you're having trouble with this, you can try drawing with a pencil first and then writing again with a pen when you're happy with it.

Step 2 – Draw Mouth And Eyes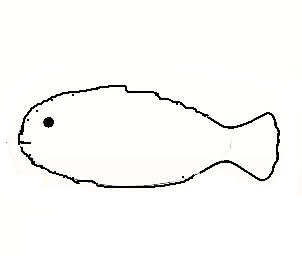 After drawing the body of the fish, proceed to draw the eyes and mouth of the fish. This is also a pretty simple step. If you have mastered drawing, it only takes 15 seconds to complete, if you are new to drawing, it will take you a little more time. In general, this step is not difficult, look at our drawing and proceed

Step 3 – Draw the Fish's Caudal Peduncle And Shark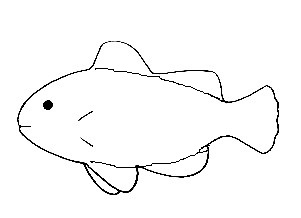 In this step, you will proceed to draw the fish's tail and then draw the fish shark. You will sketch first with a pencil and then draw. This drawing step is also quite simple, you need a little patience and you will complete the task in this step easily. The hardest thing about learning to draw is persistence. You just need to be persistent and you will complete the task of this subject.

Step 4- Draw Fish Ears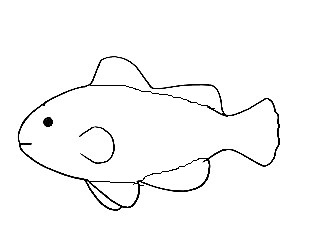 Now you add a really cute fish ear and you've completed the task in this step, it's that simple, isn't it. Take a look at our drawing and follow along.

Step 5- Draw Fish Scales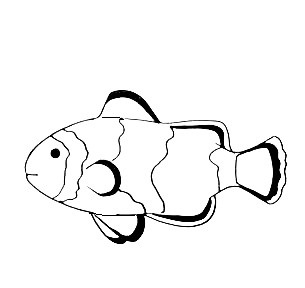 Can you see those fish scales your task is to draw it? Not too difficult for this task. Observe using the pencil and follow suit. You can draw fish scales according to us, but you can also draw the most unique fish scales the way you feel
Now that you have the fins for your fish drawing, we can add some line details inside them. Using the reference image as a guide, you can draw some thin lines inside the fin.
You can keep them looking exactly the same as in the picture, but you can also change them up a bit and add more or fewer lines if you want!

Step 6- Make Coloring For Fish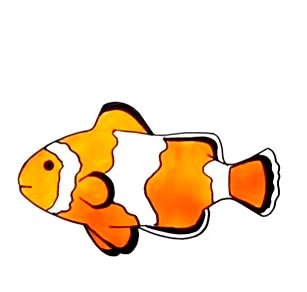 Your task at this end is much simpler. You just need to choose a color for the fish and paint them. Here we choose orange as the main color, depending on your preference you can choose one color or many colors to color your fish
Fish can come in every color imaginable, so the sky is the limit you can color in your fish painting.
Experimenting with different art mediums can also be a great way to have some great color variations.
I especially think some watercolor paints would be perfect for this painting, as they can give it a lovely softer look.
We can't wait to see how you complete your fish painting with colors!
You can refer How To Draw to learn drawing more coloring pages