8 Simple Steps Creating A Cute Bee Drawing – How To Draw A Bee
Create a cute Bee Drawing in 8 simple steps
Bee is an eco-friendly animal because it helps keep flowers and plants pollinated and makes delicious honey for us, and today you have the opportunity to create a complete bee drawing with us.
We often encounter bees in the spring and summer blooming season, so bees are a good indicator of people. They are loved by everyone.
However, they are ready to attack humans or other animals if they perceive an invasion of their nest, so you should stay away from the hive if you do not want to be stung by bees.
If you love bees and want to draw a complete bee, this tutorial is for you; in just eight easy steps, you will get a bee.
How To Draw A Bee – Let's Get Started!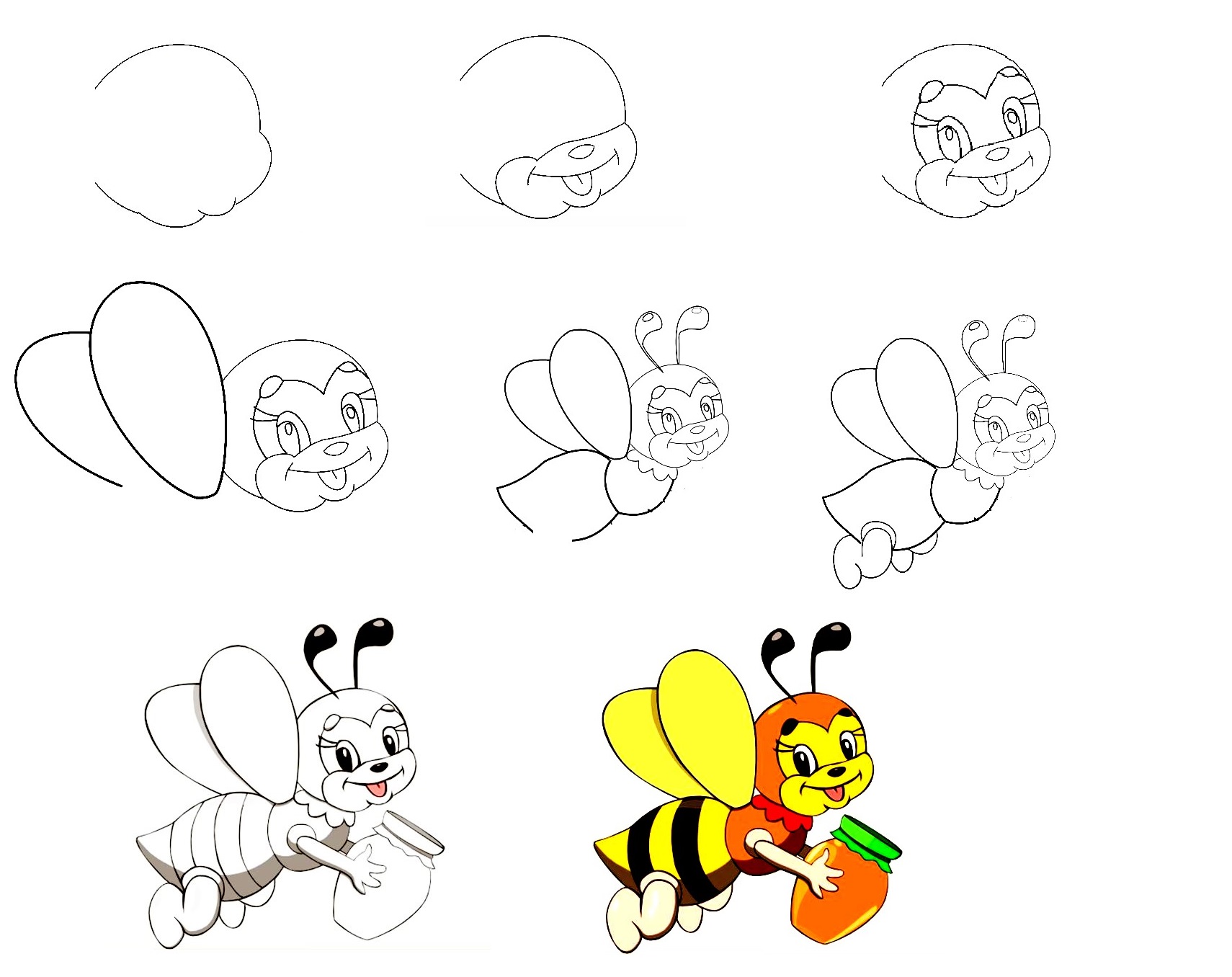 You will follow our instructions and illustration to create a bee. This step-by-step guide on how to draw a bee will help you learn this colorful, hardworking insect very fast!
You will follow our instructions step by step. There will be eight steps corresponding to eight tasks you need to complete, this tutorial takes about 25 minutes to finish, and later when you have gained learning experience, if you draw, you may be able to complete this task faster.
Before starting to draw a bee, you must prepare some things like paper, colors, a pencil, a pen, and an eraser,…You will begin to realize your task of the bee drawing with pencil blurs, then you will erase the wrong lines and highlight the correct ones until a bee is completed. Finally, you will choose the color for Bee.
This is not a simple task, but it is not too difficult; you need to concentrate your mind, passion, and time on the Bee drawing course. In each step of the guide, we also provide an illustration to help you realize your drawing task easier. We also have bee coloring pages to practice your drawing and coloring skill. And now, let's go step by step on how to draw a bee.
Step 1 – Draw Bee's Face Outline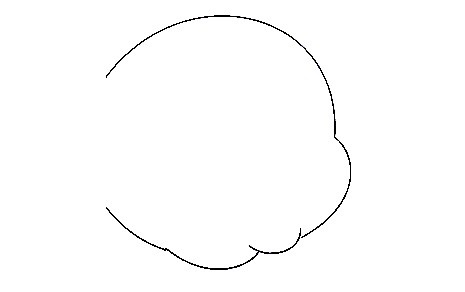 To start drawing a bee, you will draw its face outline. it's created from an incomplete circle, as you see in our reference image.
It's not too difficult for you in this task; observing our drawings is the best way for you to complete it. You can go to the next step now.
Step 2 – Draw Mouth And Nose For Bee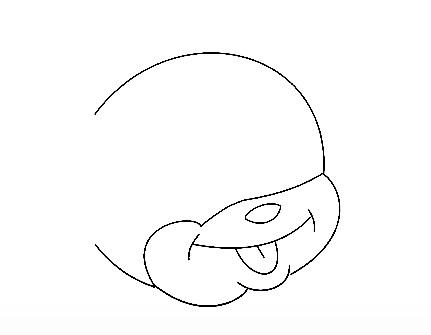 In this second step on how to draw a bee, you start to draw details for the face. You will use the curved line to show its nose and mouth.
You use a small oval for the nose, and then you continue to draw a curved line for the mouth. Please add a tongue for your Bee drawing in this step before moving to the third step.
Step 3 – Draw Eyes And Finish Details For Bee's Face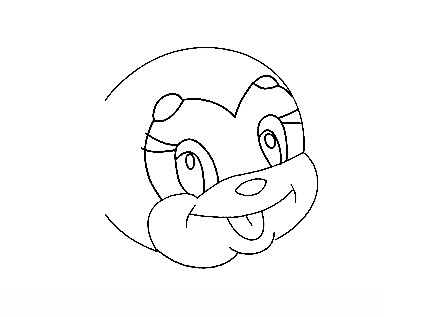 On the nose, you will show two eyes for Bee with two ovals inside the eyes; you must draw the smaller ovals for the pupil. You add some lines to create the eyelashes for its eyes. In this way, the Bee's eyes will be more real and beautiful
Step 4 – Draw The Bee Wings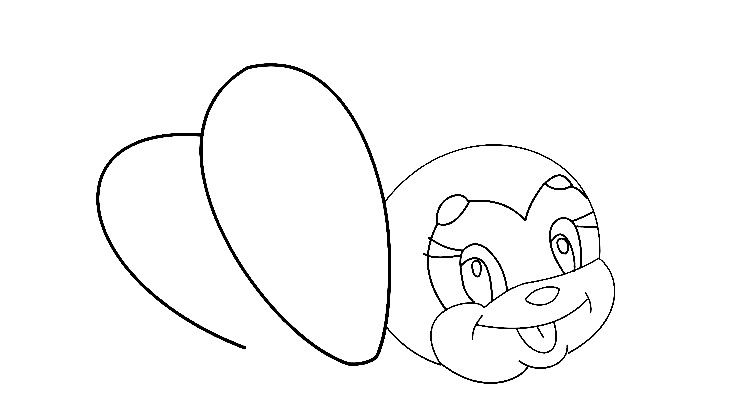 You have finished bee drawing the Bee's head, and now, you can proceed to draw its wings. In this step, we will see in two wings for your bee drawing.
Wings are composed of long and rounded shapes. Once you have these wings drawn in, you can move on to the next step to continue your task with this guide.
Step 5 – Draw Body And Antennae For Bee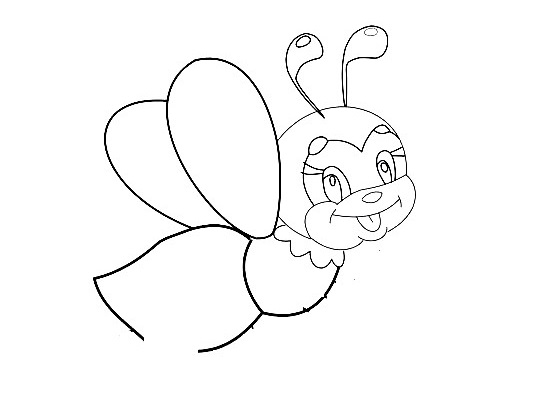 Your task in this step is to draw the body and the antennas for Bee. You use some curved lines to create its body. Then, you continue your task of the by adding two antennae to the head. The body of the Bee in the back is more significant than the body of the Bee in the front, as you see in our reference image.
Step 6 – Draw Two Legs For Bee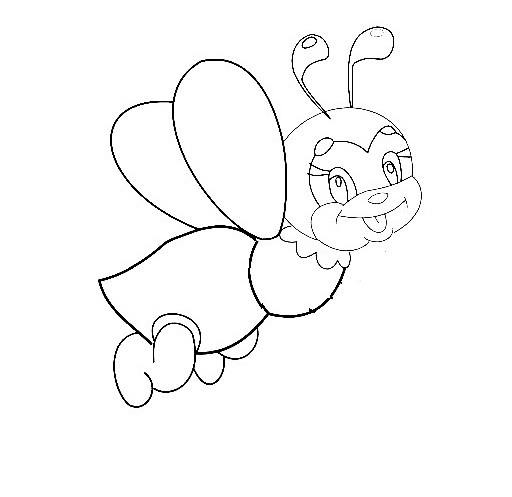 For this step of our guide on how to draw a bee, you will draw two legs for Bee.
We are drawing a cartoon bee so it will have two arms and two legs like a human, and now, you will show two cute legs for Bee with some curved lines before coming to the seventh step.
Step 7 – Finish Off Your Drawing Mission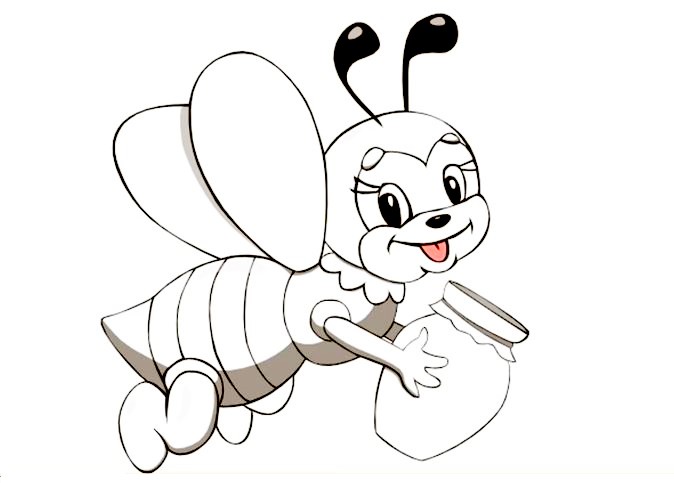 You must add some final detail in this step for your bee drawing. You will draw two arms that are bee hugging bottles for Bee, and in this step, you will give your Bee some stripes. Every Bee has some stripes on its body, and it is made up of thin lines running along the Bee's body, as you see in our illustration.
These details are pretty complex and require you to use your ingenuity. Our advice is that you can use our images for reference and follow; your work will be much simpler.
Before moving to the last step for coloring Bee, you can try coloring its tongue pink and black for the eyes and antennae.
Step 8 – Color Your Bee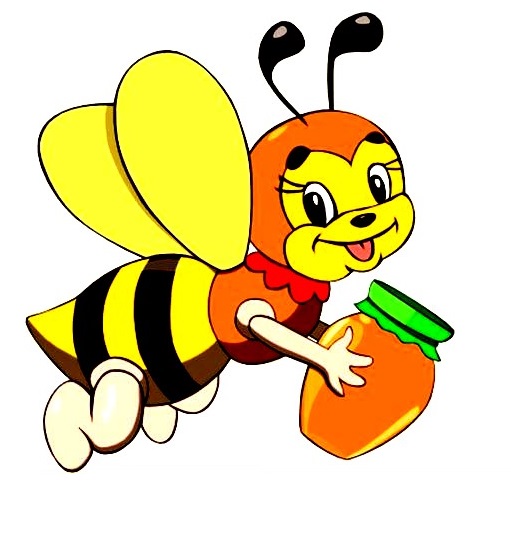 You will choose the suitable colors for your bee drawing. You can take any color you like for this image. Bees often are yellow, so we also take yellow for Bee, black for antennas, and other colors to make Bee more real and alive.
Your Bee Drawing Is Complete
You create a complete bee in eight simple steps. It is an exciting mission and suitable for everyone. If you are a parent, you can participate in this activity with your kids; they will surely like it. Drawing and coloring will help your child develop many skills such as concentration, color recognition, creativity, and thinking,…More your kids can avoid using sơm technical devices such as television, smartphones, tablets,…they are not suitable for their eyes and evolution. On our website Coloringcool.com, you can find many drawing guides, and I hope you like them. More, you can enjoy Maya The Bee Drawing, you can come here each day to enjoy them for free. Have fun with your bicycle drawing!