Wreath Drawing Is Made In 7 Easy Steps
Get A Wreath Drawing In 7 Simple Steps
Christmas is the much-awaited time of the year, and creating a wreath drawing is an act of welcoming Christmas.
The wreath is an indispensable Christmas decoration, and today, you have the opportunity to learn to draw it with us.
We offer this guide in seven steps; this means you have to complete seven missions to get a wreath.
Drawing a wreath is not easy, so you need to focus during the learning process and follow us; you will be satisfied with the final result.
This tutorial is suitable for everyone; whether you are a beginner or an expert in drawing, you can complete these tasks because we have arranged this guide from easy to complex.
Prepare everything, such as pen, pencil, eraser, paper, and colors, before starting to draw; then, you can draw a wreath with pencil and paper. Using a pencil will make it easy to erase mistakes and redraw them until you are satisfied with your drawing.
Once you get a complete wreath, you can choose the suitable colors for your product.
Along with this drawing guide, you can enjoy free wreath coloring pages to practice your drawing and coloring mission.
Practicing drawing and coloring regularly will help you improve your ability to learn to draw. Moreover, this is a recreational activity that enables you to balance your life and makes it better.
Right now, you will go to seven steps of our guide on how to draw a wreath with us!
How To Draw A Wreath – Let's Get Started!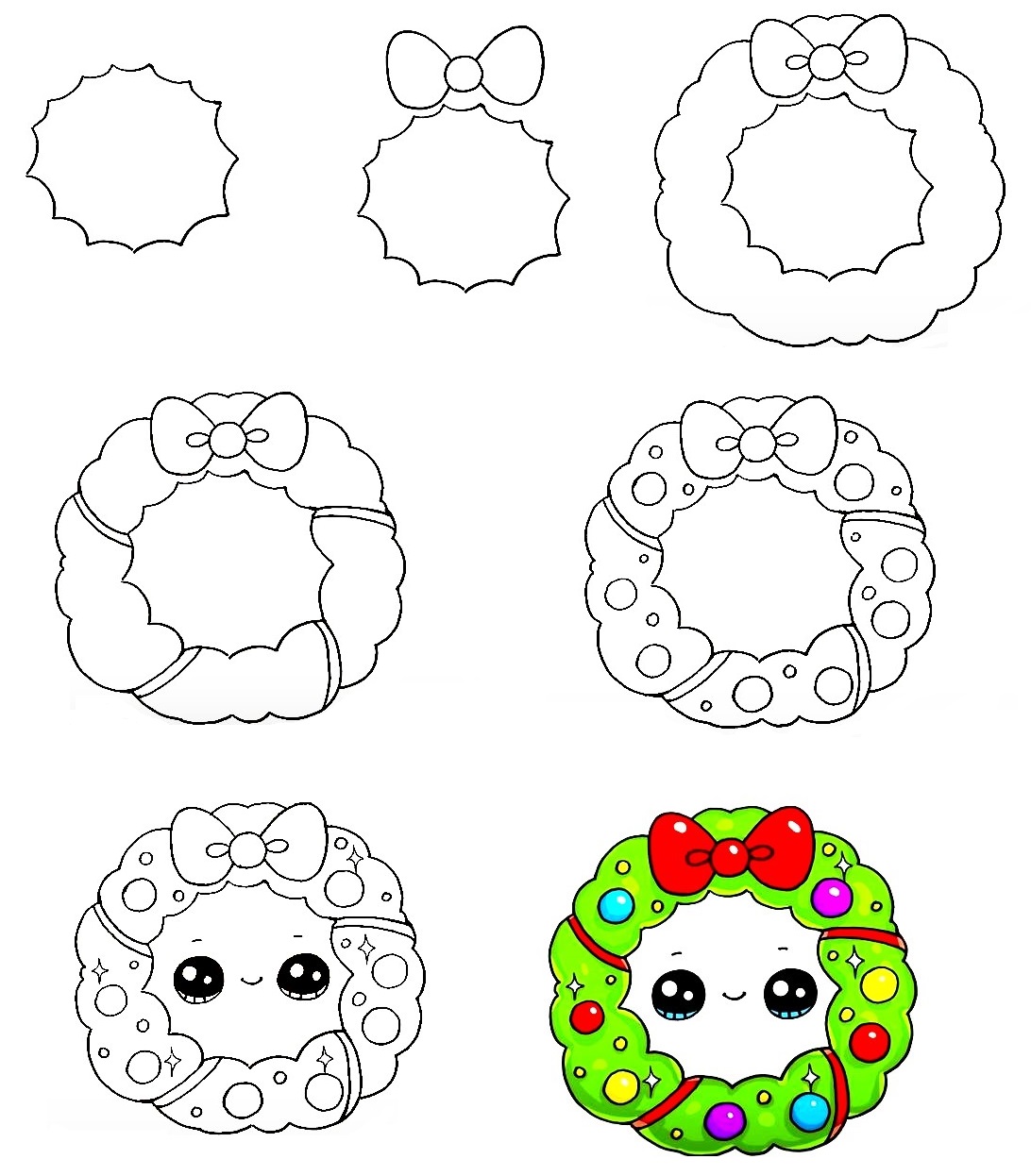 Step 1 – Draw A Wreath Outline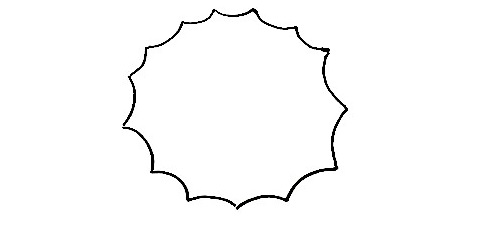 Starting to draw a wreath; you use a circle with lots of jagged lines joining each other; this forms your wreath made up of various leaves and branches.
Your task in this first step is as simple as that, and you can move on to the next step.
Step 2 – Draw A Bow Outline For The Wreath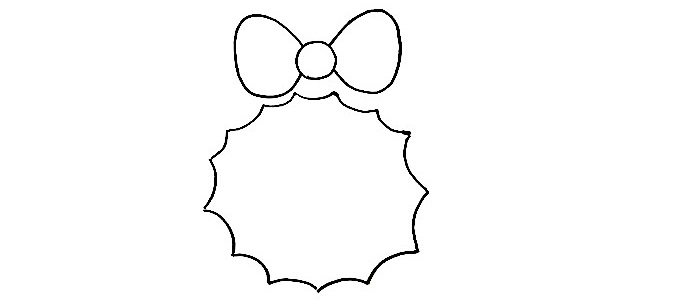 Wreath often has a pretty bow to enter; for that reason, a bow cannot be missing when you draw a wreath. For your task in this step of our guide on how to draw a wreath, you would use some curved lines to show its bow outline, as we see in our reference image.
And you can move to the third step for the wreath drawing right now!
Step 3 – Add Some Details Of The Wreath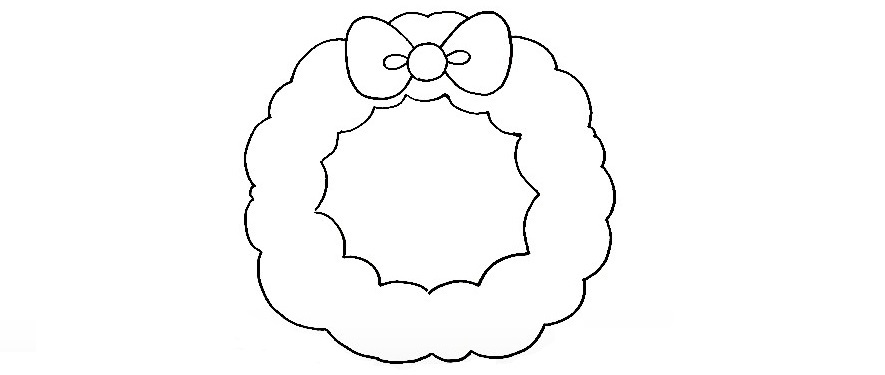 You will draw a circle parallel to the circle drawn in step 1 to complete your drawing.
Similar to step 1, the border of the garland is also drawn from jagged lines that connect to form a more realistic wreath. And you can move to the fourth step to continue your drawing mission.
Step 4 – Start To Decorate Your Wreath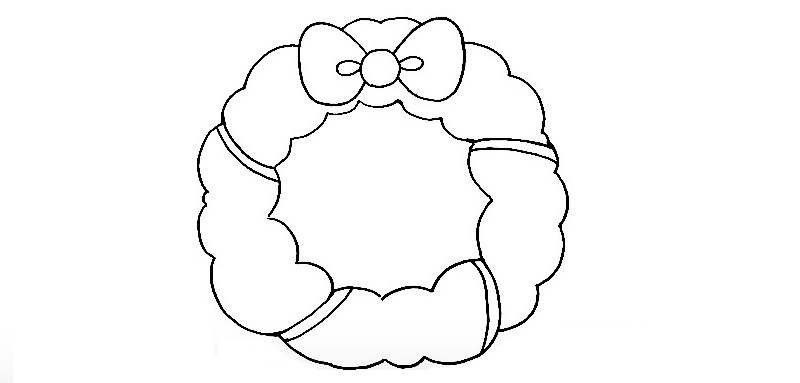 For your task in this step for the wreath drawing, you need to add a few details to start decorating your wreath, as you see in our reference picture.
You only need to draw a few simple details, and you will continue to draw details to decorate the wreath in the next step.
Step 5 – Now, Draw More Of The Wreath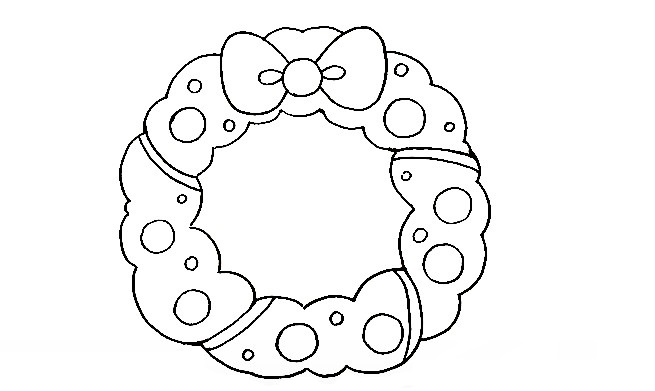 In this step, you must add some details for decorating your wreath drawing. As you can see in the reference image, we have used circles of different sizes between the wreath's two borders to decorate our product.
Once you feel happy with your drawing, you can go to the next step.
Step 6 – Draw The Final Details For The Wreath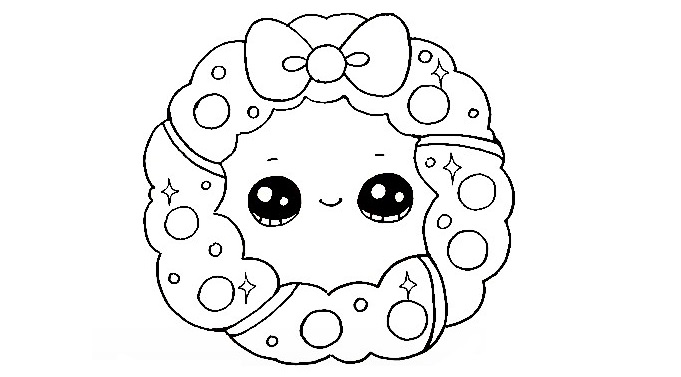 There are quite a few tasks for you in this sixth step. First, you will draw two eyes on your wreath by using two circles for each look. You use black to color them as well.
Next, use some curved lines for eyebrows and a mouth for the wreath's face.
Finally, you will add some details to make your wreath more beautiful and realistic before going to the last step for coloring your product, wreath drawing.
Step 7 – Color Your Wreath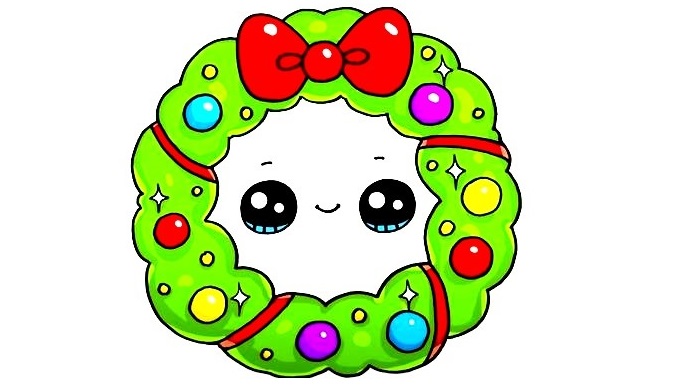 That brings you to the final step of our guide on how to draw a wreath. You must select a nice color for your wreath. You can choose any color you like if your wreath looks good and feels right. Because there are no rules for choosing colors and no limits for creativity, be free to be creative and enjoy your product drawing. As you see in our illustration, we use some colors for our wreaths, such as green, red, yellow, and white for the wreath and black for the eyes.
Your Wreath Drawing Is Complete
So you have finished off seven missions to get a complete wreath drawing. Not too difficult, is it? I hope you can understand everything in this drawing guide. We also give similar drawing tutorials with a wreath drawing guide for free on our website Coloringcool.com such as Christmas bell drawing or Cookie Christmas drawing.
More, you can also enjoy many educational products such as drawing guides and coloring pages on our website. We update them daily, and you can visit our website regularly to ensure you don't miss any product.