How To Draw A Cookie For Christmas – The Details Instructions
Christmas is an opportunity for us to prepare everything from decorating the house, Christmas tree, preparing food, meeting relatives and friends…And today withdrawing A Cookie For Christmas, you will enjoy delicious cookies drawn by yourself, and maybe one day you will make your own Christmas cookie. With our six-step tutorial, you will attract the perfect Christmas cake.
Meaning Of Cookie In Christmas
Cookies mean a lot to everyone during Christmas, especially for children. Children are thrilled at Christmas because they will get presents from parents, relatives from Santa Claus, eat many candies, cookies,…So, cookies can be an indispensable dish on this significant occasion. Now, you can draw cute cookies with your children as well. This is a good entertainment channel as well.
How To Draw A Cookie In Christmas – Let's Get Started!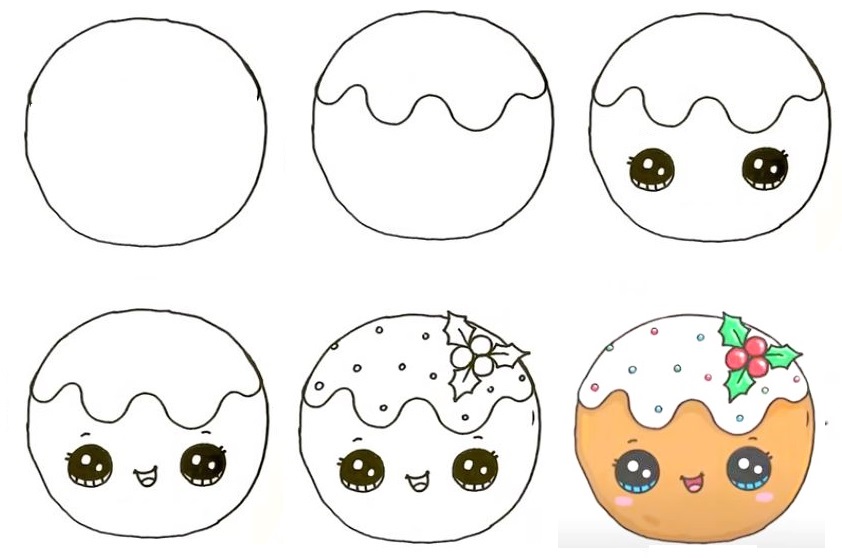 There's a cookie for everybody to enjoy! But while you may enjoy eating or making cookies, have you ever wanted to learn how to draw a cookie? Like drawing other objects, you have to prepare paper, pencils, colors…for a cute cookies for Christmas.
Step 1 – Draw Cookie Sheet
You will draw the shape of a cake which is a circle, it's simple, isn't it you can draw by hand or use a compass to draw on paper
Step 2- Draw Cookie Hairs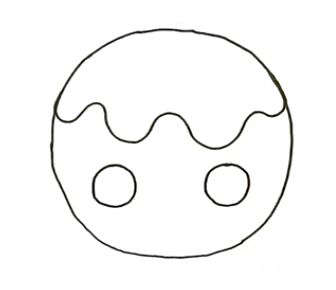 Do you see that wavy hair, it's the art of cookies, isn't it great. Now, please look at our image and follow it.
Step 3- Draw Cookie Eyes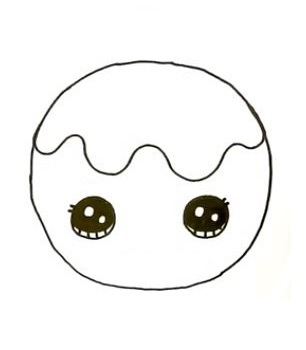 You will draw eyes for the cookie as 2 big round dots representing the eyes of the cookie. Even though it's the eyes for cookies, it's still cool, isn't it. Please observe and draw them
Step 4- Draw Mouth And Noses For Cookie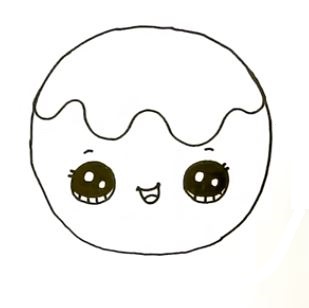 You see mouth and noses of cookies that we draw. It is not difficult for you,I hope that. Please draw according to your ability, draw the blurred lines first, then erase the excess lines and if it is not beautiful, be persistent because you will gradually get used to the drawing, your work will become more beautiful. Please remember that.
Step 5 – Draw Decoration For Cookie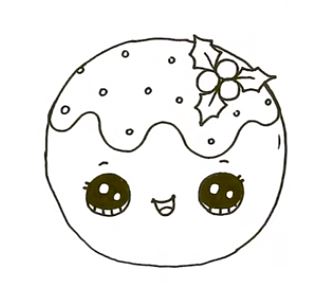 In this step, you only need to draw a few simple strokes, which are the final decorations for the cookie. To do this, simply draw some curved lines underneath the cookies. Once you have these shadows drawn, you have finished the steps of this guide! You can draw a nice flower on cookies like us to make cookies nicer and cute. You can draw some details of your own if you would like before you move on.
Step 6 – Now Finish off Your Task With Some Color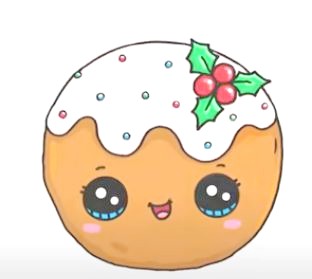 you will choose the suitable colors for Christmas cookies. It is simple, and you can choose any colors you like. Here, we love brown, green and red so we choose them to make the main colors but with you, you can choose colors as your hobby. Very simple for this step. Here, you can recommend your friends, your children, your relatives to come here and learn drawing together and get a great time for entertainment channel as well.
Please Refer
How To Draw
to learn drawing more coloring pages.