How To Draw A Princess Barbie Portrait – The Details Instructions
You know that Princess Barbie is very nice with blond hair. She is loved very much by everyone, especially girls. She is the idol of many little girls, so Barbie images appear in their life, for example, books, clothes, shoes,…Since now, the Princess Barbie film has been famous globally, and the movie about the barbie princess has brought in huge revenue. Today, almost any little girl can know this beautiful Princess. Like other princesses like Elsa, Anna, Princess Babie is not only beautiful but also very kind to everyone, so you can also use princess barbie images to make educational images for children. To make a new market, they create Barbie coloring pages. On our site, you can enjoy them for free with your device connecting internet. We have updated many Princess Barbie coloring pages, and with this article, we created how to draw Princess Barbie to help you get knowledge about this Princess.
How To Draw Barbie Portrait – Let's get started!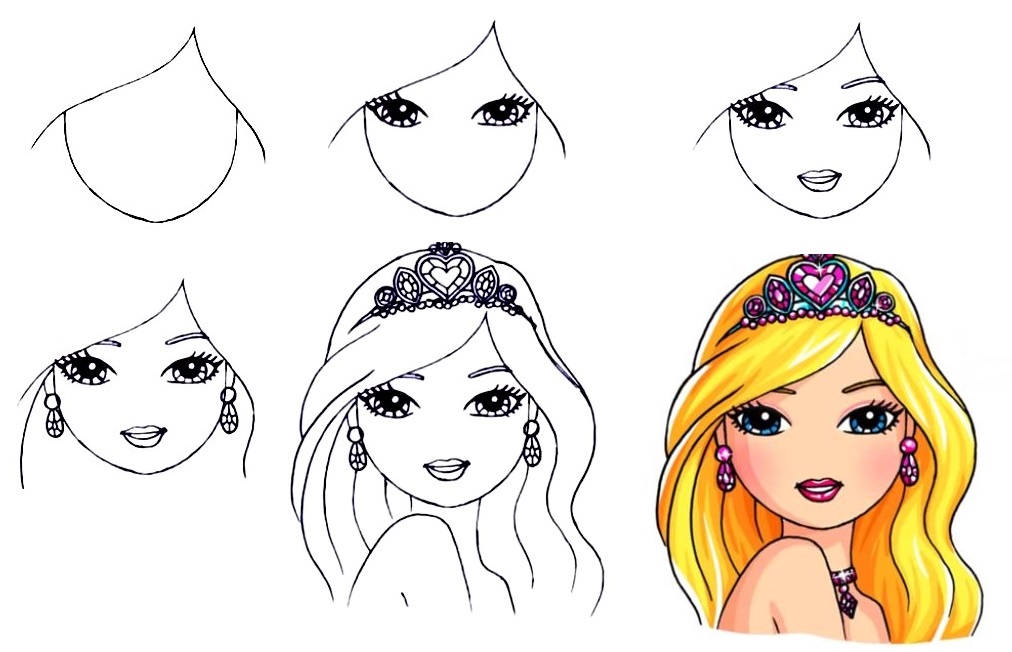 As you know, Barbie the doll first made an appearance in 1959, and since this debut, her popularity has shown no signs of slowing! Since then the Barbie doll has appeared as a phenomenon and has been enthusiastically responded to by girls. More, the dresses or outfits of Barbie are very lovely. The girls love Barbie fashion Barbie. Today, you know how to learn to draw Princess Barbie portraits. This is a channel that is both entertainment and learning that will help you a lot in your free time and make your mind more comfortable for you to have a better life. With learning to draw Barbie Portrait, you get an opportunity to know more about this beautiful Princess. Besides that, our site has many
Barbie coloring pages
you can enjoy by coloring. downloading, printing…This is a free entertainment channel that you can come here anywhere and at any time. Now you will learn to draw Princess with six steps.
Step 1 – Draw The Face Outline For Barbie Portrait.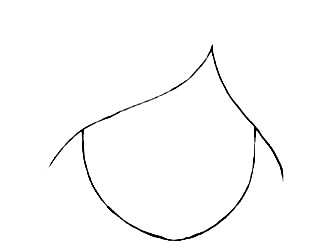 It is straightforward. You use a pencil to draw. You can sketch her face v line. You can also erase the lines you drew wrong, leaving the main strokes in your work. The face sketch includes her hair, so you should leave her hair soft for her, to remove her hair in the back.
Step 2 – Draw Eyes For Barbie Portrait.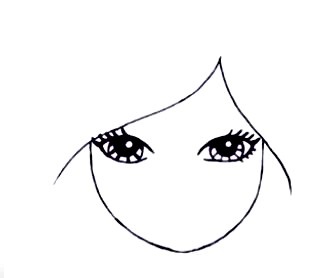 Now, you will add eyes for Princess Barbie. Please remember that Princess Barbie gets an excellent look. So, you will draw beautiful eyes with soaring eyelashes creating gorgeous sharp eyes with glittering eyes and curls of eyelashes.
Step 3 – Draw Mouth And Eyebrow.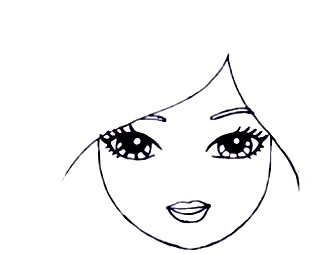 In this step, you will draw mouth and eyebrow with some drawing details. Please draw two short curves and draw heart lips for Barbie. For now, you can replicate her face as it appears in the reference image. This will help you to get her expression looking good.
Step 4 – Draw Earrings For Princess Barbie Portrait.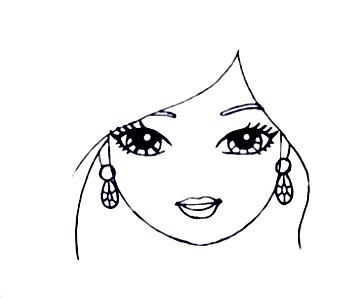 These are the accessories for Princess Barbie. You know that earrings are necessary for each girl. Draw long earrings that show her charm. It is not simple, but you must be careful and patient to realize your task.
Step 5 – Finish Your Drawing Mission.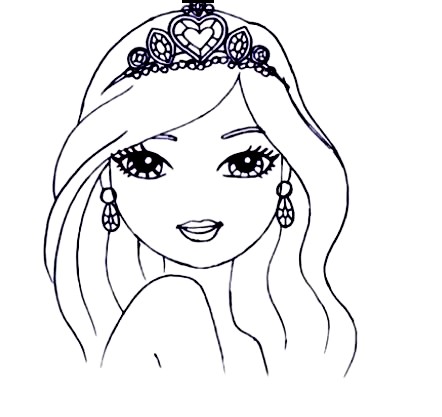 Now, you continue to draw hairs and crow for For Princess Barbie Portrait. Barbie's hairs are long and excellent, so you must be able to show that in your drawing. You will add some details for Princess Barbie as well.
Step 6 – Color For Princess Barbie Portrait.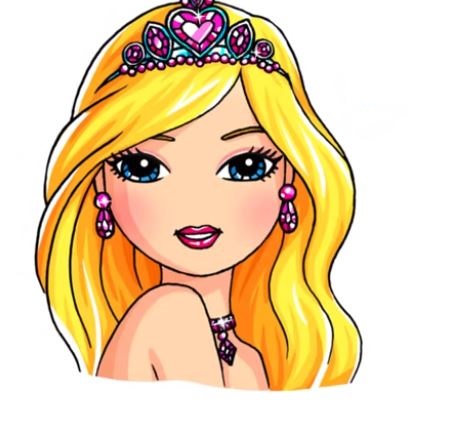 Barie's hairs are blonde, so we use blond for Princess. Meanwhile, for crown earrings and necklaces, we used purple for them. As for her skin, we have colored her skin and slightly pink it to show she is beautiful and always alive.
Princess Barbie is lovely and famous in the world. You will draw Princess Barbie Portrait with face, hair, and some accessories for her. So drawing Princess is not difficult but not easy. It would help if you always had care and patient. You try to finish your mission as soon as possible and move to the next step at each step. Morefuther, we have many
Barbie coloring pages
for you. You can make coloring them directly, print or download them for free totalement. Withdrawing and painting, you can reduce your stress and worries in life. You can print coloring pages on paper then give them for your children. They will color in their free. Your children will avoid watching television, smartphone, not good for their eyes.