7 Simple Steps To Create A Powerful Tractor Drawing – How To Draw A Tractor
Creating A Powerful Tractor Drawing In Seven Easy Steps
You get a chance to know how to create a tractor drawing with us. This is not a too complex task and is very interesting. You will follow our guide step by step to finish your mission.
There are seven steps equivalent to seven missions that you must complete. This drawing guide is suitable for everyone, from children to adults. You can use our illustration to make it a lot easier for you.
It takes about 25 to 30 minutes to finish your task here, and we arrange the tutorial from easy to difficult, and you can finish it one by one.
I also hope you like this drawing guide, your love of learning to draw what drives us to add more drawing tutorials to enrich our collection of drawing tutorials.
How To Draw A Tractor – Let's Get Started!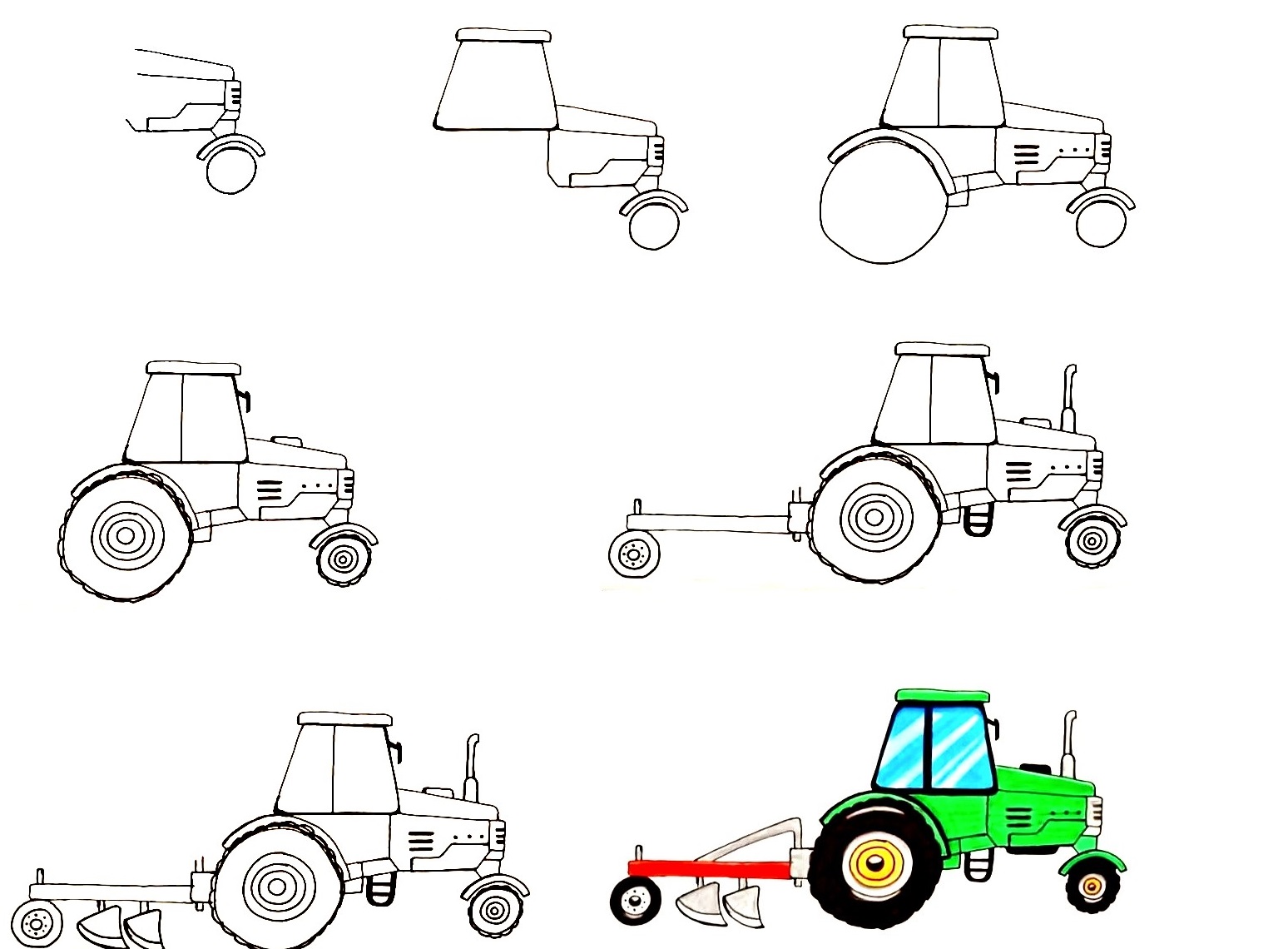 The tractor is a powerful motor vehicle; it is used in farms or factories to transport equipment and trailers.
Create a tractor at first glance, you will find it very complicated, but over time, you will find it is not too difficult with our instructions and illustrations that will help you a lot during your time learning how to draw.
To further hone your artistic skills, why not learn to draw a tractor? You will find it very interesting with many details and stages.
Along with drawing a tractor, you also have the opportunity to understand more about the construction and use of the tractor.
Why not? It'sIt's totally free on our website; you also enjoy tractor coloring pages to practice your drawing and coloring skill.
But first, you must prepare materials such as pencil, colored pencils, markers variety of colors, and A4 paper before starting to draw.
You will proceed to draw the tractor with pencil and paper because if you make a mistake, you can erase and redraw it easily. When you are satisfied with your drawing task, you will choose nice colors for it.
Right now, let's get started to go to seven steps on how to draw a tractor!
Step 1 – Draw The Front Part For The Tractor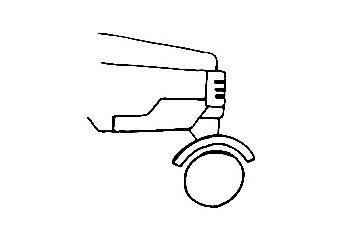 You begin to start drawing a tractor with its front part. Draw a small circle for the front wheel, then draw the top of the rotation for it, as you see in our reference image.
You use curved lines and straight lines in the task in the first step on how to draw a tractor.
With the tractor's wheel, you can use a compass to help you realize it. Once you're pleased with your image, you can move to the second step.
Step 2 – Continue To Draw The Tractor's Body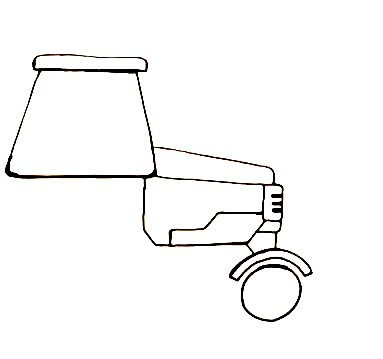 Your task in this step of the tractor drawing is to use straight lines to continue drawing the tractor's body.
Also simple for you in this step, our reference picture will show you what it should look like, and once you're happy with it we can move on to step 3!
Step 3 – Add More A Wheel For Tractor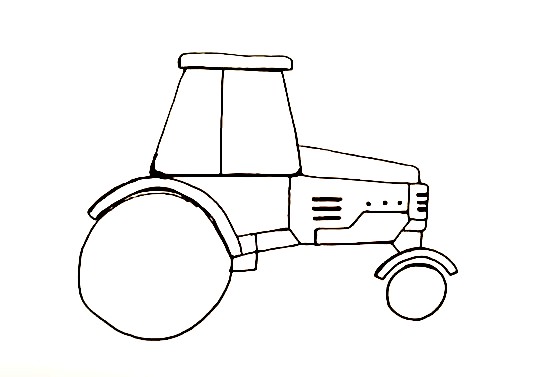 You will draw more of a wheel for the tractor in this step. Use a large circle for this wheel.
You can observe our illustration to follow, and I think it is not difficult for you in this step of learning to draw.
Step 4 – Finish Off The Front Part For The Tractor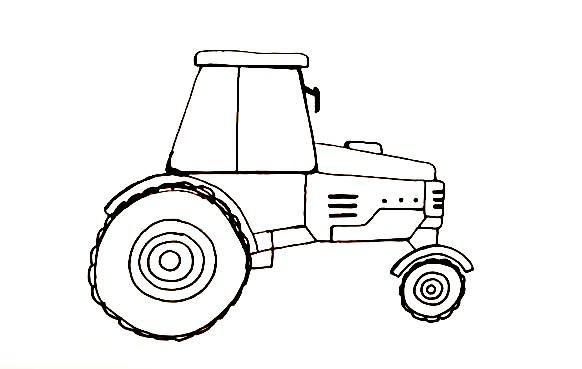 As you see in our illustration, you will use some smaller circles inside to draw to finish details for the tractor's wheel.
Your task in this step is possible; you quickly complete it and move on to the next step.
Step 5 – Draw The Hint Part For The Tractor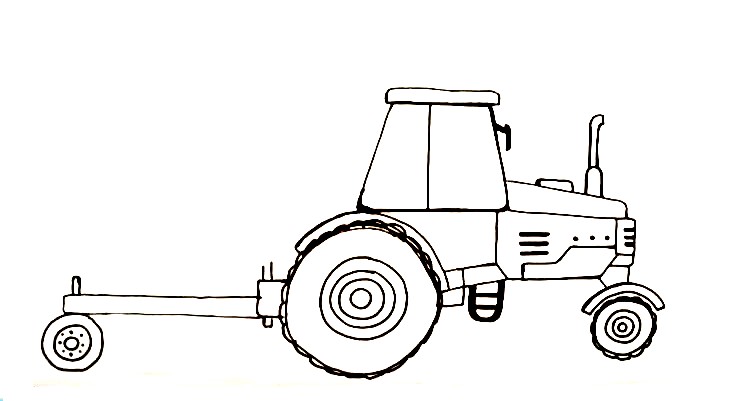 If you drew the front part of the tractor in the previous steps, you would draw the back of the tractor in this fifth step. Now you draw a small wheel and a shaft connecting this wheel to the front body of the tractor.
You can add some decoration detail for the front part of your tractor here.
You spend some minutes to complete the task in this step of the tractor drawing and continue your drawing in the sixth step.
Step 6 – Finish Off Your Drawing Mission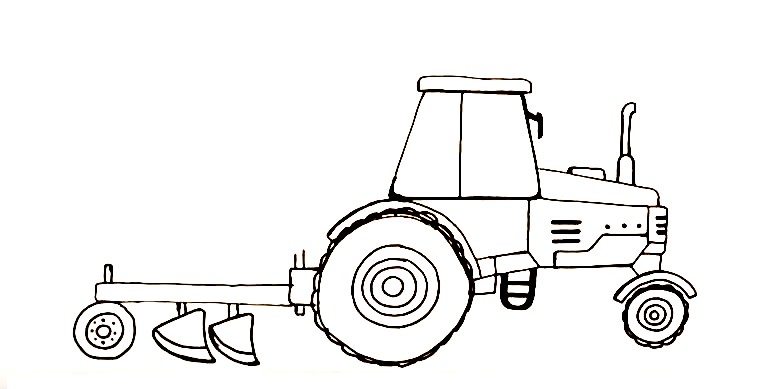 Your task in this step on how to draw a tractor is to draw more decoration details for the hint part of the tractor.
There is a bit of complexity to this task, and you need to look closely at our references and follow along. Let's calm down and quickly finish the task here to go to the last step for coloring.
Step 7 – Color Your Tractor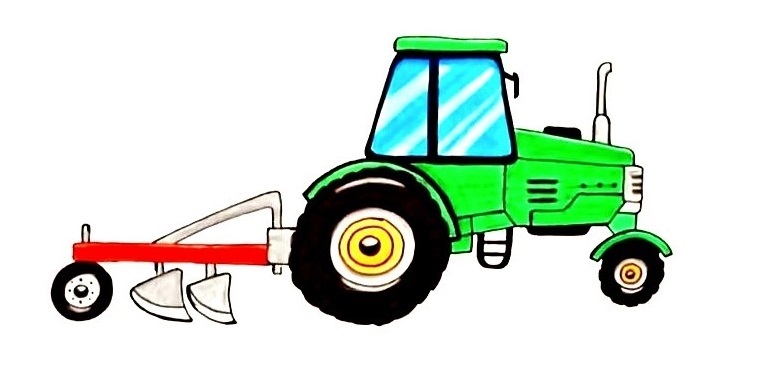 It's time to choose colors for your image. Your task here is straightforward; you can use any color you like for your drawing.
Because there is no limit on the color for the drawing, you can choose any color to make your picture more beautiful.
We use green for our tractor, red and black for some details as shown in our picture.
Your Tractor Drawing Is Complete!
You finish off your drawing and coloring mission on how to draw a tractor. It's excellent, and you get a fun time here with us.
Drawing a tractor is one of many free drawing tutorials on the website Coloringcool.com for free.
You can find many other drawing guides to enjoy in your free time after the hard-working hours. Learning to draw will help you to balance your life and make your life better.
Besides the tractor drawing guides, you can enjoy some guides such as fire truck drawing, and bulldozer drawing,..for free on our site. I hope you can understand all now and come back here with your friends.