6 Steps Creating Nice Fuzzy Drawing – How To Draw Fuzzy, From Zooba
Creating nice Fuzzy drawing in just 6 easy steps
You know that Fuzzy is one of the characters in Zooba: Battle Royale and create Fuzzy drawing in 6 simple steps. He is described not only as a fast swimmer, but he can also slide with his activity for a speed boost and quickly defeat his enemies down with his attacks. Today, you get an opportunity to have more information about Fuzzy from Zooba in our instructions for this article. You will follow us and our illustrating images; here, we explain in six steps how to draw Fuzzy! With this simple and fun method of learning to draw, you and your kids will become real artists! There are six steps equivalent to 6 missions that you must finish to create a complete Fuzzy. If you like this character, please profit from this chance to make your product and make coloring for it. You can refer to colors for Fuzzy at Zooba coloring pages because we update many images related to Fuzzy, and you can enjoy them for free. This is a good activity in your free time and helps you reduce your stress and worries to make your life better.
How To Draw Fuzzy – Let's Get Started!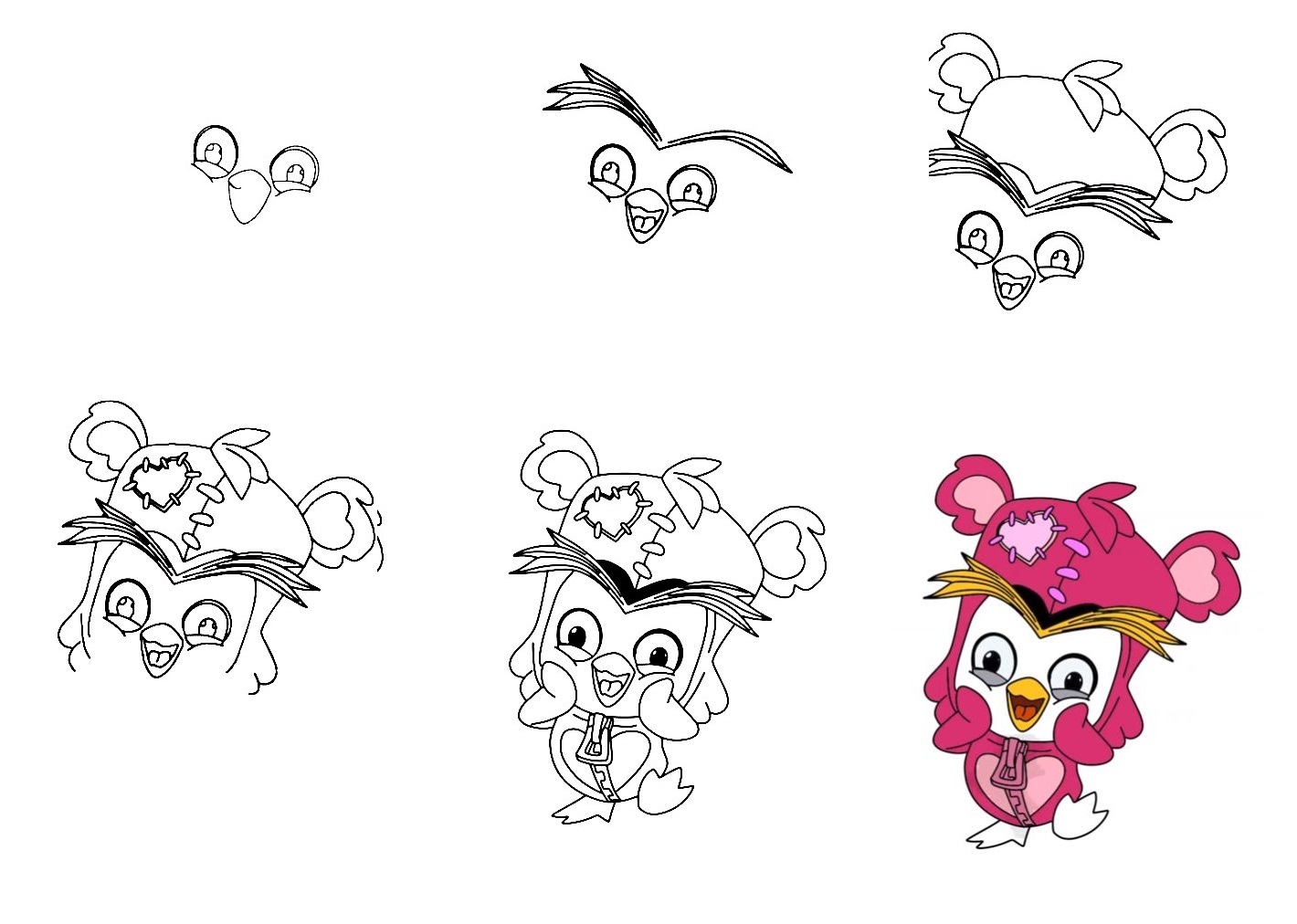 You must prepare some things like paper, pencil, and colors before drawing Fuzzy. You can erase the mistakes along with the guides and guidelines. Whether you're just starting to learn to draw or have some drawing experience, you'll be up to the task here with our tutorials. In the Zooba series, Fuzzy is a happy penguin who was living in Antarctica with his penguin colony until he was transferred to the zoo. He is friendly with a free spirit, so he did not like being confined to his home only – the igloo. Then, he will meet someone, and they become friends. He gets many of his best friends such as Nix, Milo, Larry, Molly, Betsy, etc. Come back to drawing Fuzzy, and you will follow us and go step by step through this article. Once you finish your products, you can enjoy more objects or animals with our instructions. You can enjoy our coloring pages or Zooba coloring pages with many images related to Fuzzy. They can help you know more about this character. Now, let's get started drawing Fuzzy with us!
Step 1 – Draw Eyes, Noses, And Beak Outline For Fuzzy

You will begin to draw fuzzy with eyes… You will draw two dots for two eyes. Within those dots, you will draw two small to make the pupils. Below two eyes, you draw two triangles to make the noses and the open beak for Fuzzy; you can look at our images and follow them. Once you have these elements looking as they do in the reference image, you're ready for step 2.br>
Step 2- Finish Eyes, Noses, Beak, And Hair For Fuzzy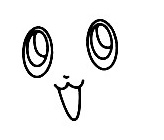 In this step, you must finish all details for the Eyes, Nose, and Beak. You can add some slight curves for eyes, nose, and beak for Fuzzy. After that, you must draw some lines for the hairs on the eyes. The hair will be in front of the forehead and parted into two sides. So, you finish the task of this step and move to step 3.
Step 3 – Draw Fuzzy's Hat Outline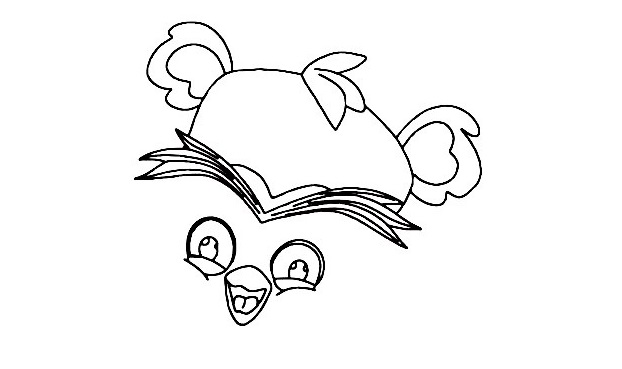 You will draw a hat for Fuzzy. From the hairs, you will draw a line on top and around the whole head area. You can add flowers on the sides and top of the hat to make the hat more beautiful. That's all there is to it for this step, so when you're happy with the look of it, we shall continue adding to Fuzzy in the fourth step.
Step 4 – Finish Fuzzy's Hat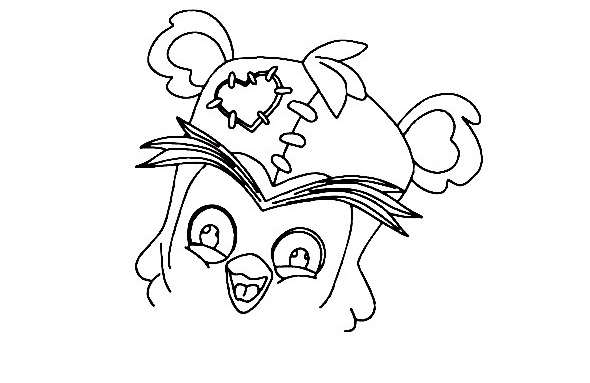 You will add some small curves and lines for a hat. From the hat, you will add some minor detail to decorate the hat nicer. At the bottom of the hat, you'll add curves to the hat's aesthetic. So, Fuzzy is wearing a nice hat and he is adorable now. You will continue your task in the fifth step.
Step 5 – Finish Your Drawing Mission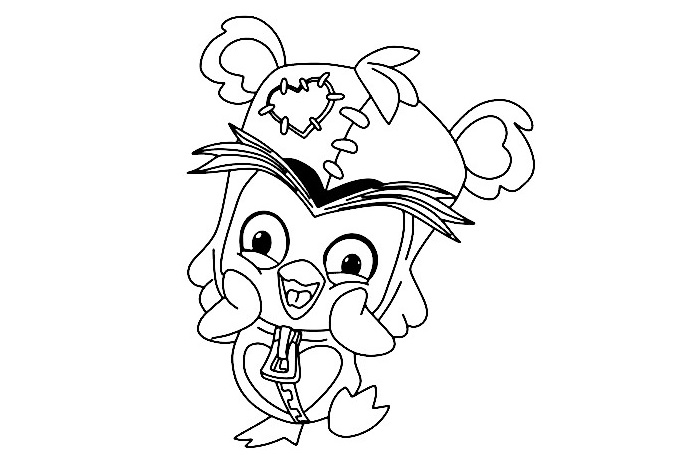 At this step, you finish your drawing mission. You will draw the body, hands, and legs,…From the face, you will draw a line pulling down to form the body, belly for Fuzzy. From there, you also draw two straight lines but then fold them to create two hands caressing his face. Below the belly, you will draw 2 feet for Fuzzy, so, our character here is a bit fat.. You can add a hat at the belly like our image. You finish the task in this step and go to the last coloring step now.
Step 6 – Color Fuzzy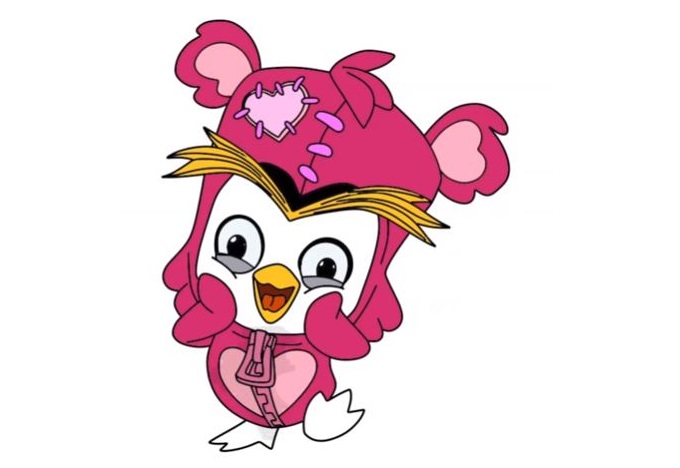 You now choose the suitable colors to make coloring for your product. You will take dark pink as the main color for fuzzy. We use yellow for some details such as beak and hair. We also take black to make a color for pupils. You can take the same colors with us or choose other colors for your products. We update many articles for other objects or animals you can refer to and show your drawing and painting skills.
Your Fuzzy Drawing Is Complete
Besides how to draw, we also have blogs, and coloring pages, and you can enjoy them for free. More, you can enjoy Free Zooba coloring pages on our site with many images related to Fuxxy, the character you draw. If you like our products, don't forget to give us a thumb up and recommend them to your friends. I hope that you get a great time here. Have fun!