8 Simple Steps To Create Strong Roblox Drawing – How To Draw Roblox
Creating Snappy Roblox Drawing In Eight Easy Steps
Today, you will learn to create Roblox drawing in eight steps. You will go step by step and have a fun time with this drawing.
Roblox drawing tutorial has a lot of fun, and you have to go through eight steps equivalent to eight tasks you need to overcome. We have arranged a Roblox drawing tutorial from easy to difficult to make it easy for you to make Roblox drawing work whether you are a beginner or you are an expert in drawing.
It takes you the time about 30 minutes to finish this task which is not easy but not too difficult; you need to concentrate on the course of drawing.
Drawing is a good entertainment channel, and you can enjoy it after the hard-working hours. It can help you to balance your life.
How To Draw Roblox – Let's Get Started!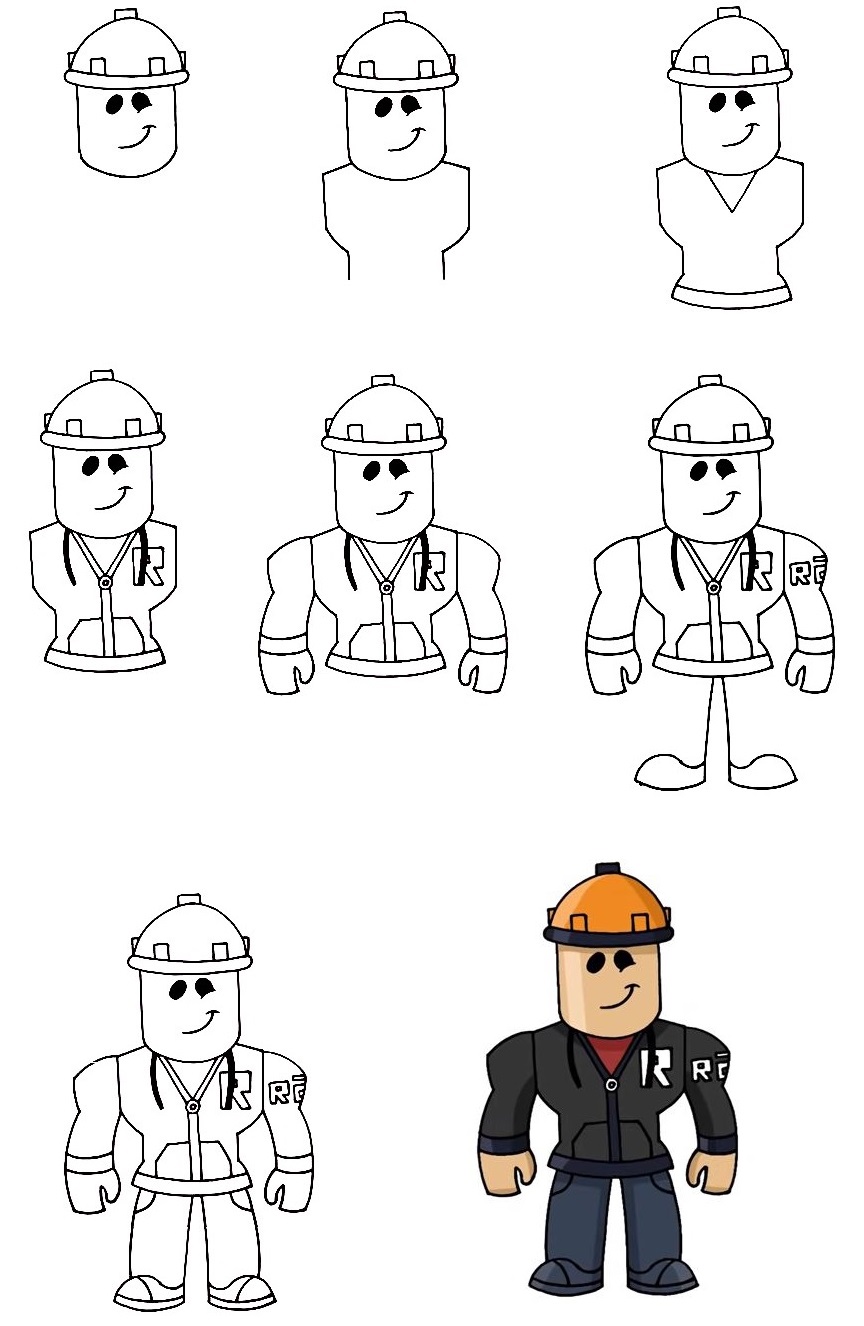 Roblox appeared in 2006, is a very popular game, and now it shows no signs of slowing down in terms of popularity and attraction.
You will get quirky and creative adventures in this game, so this game is very attractive to adventure lovers.
If you are someone who also loves this game and always wants to be creative with strokes, you cannot ignore this Roblox drawing tutorial. I hope these eight simple steps help you have a great time.
You need to have some supplies such as a pen, pencil, colored pen, and marker before starting to draw Roblox.
You also have to be calm to perform the tasks one by one for drawing Roblox. First, sketch the lines on the paper, then you can erase them to redraw if they are wrong. Do the drawing until you are satisfied with your drawing. Finally, you choose the color to make your picture more beautiful and realistic.
It's great with this mission. Besides Roblox drawing, you can enjoy Roblox coloring pages to practice your drawing and coloring skills.
Right now, let's go to eight steps on how to draw Roblox with our guide!
Step 1 – Draw Face And Head For Your Roblox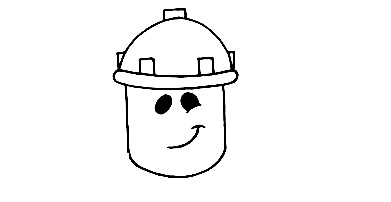 You start to draw Roblox with a slightly rounded square shape for Roblox's face. Then, you will draw the hard hat that he is wearing. IT created his head.
You draw face details for him with two cute eyes and a deviated mouth with a curved line.
That's all tasks you must finish in this step before moving to the second step.
Step 2 – Start Drawing Roblox Body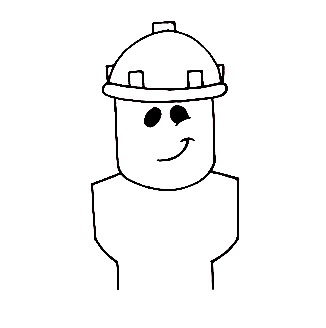 In this step on how to draw Roblox, you start to draw his body with the shirt that he is wearing.
It's simple here; you need some minutes to finish and go to the third step right now.
Step 3 – Draw Some Details To His Shirt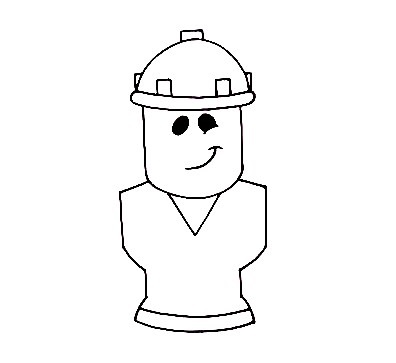 As you see in our illustration, your task in this step of the drawing is to draw some details for the shirt.
Also simple for you here, let's finish it for a few minutes before moving on to the next step.
Step 4 – Keep Add More Detail To His Shirt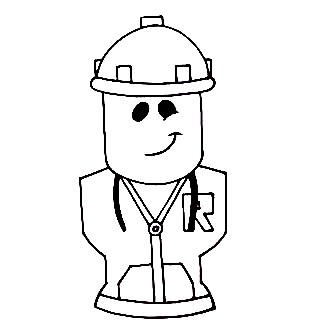 You continue to add some details for the shirt of Roblox.
You'll be adding some details to the collar and hem, as you see in our reference picture.
This is a decorative part, so you can add a few details if you need to give the picture your way.
Once you're happy with your face, you can continue your drawing in the fifth step.
Step 5 – Draw Roblox's Arms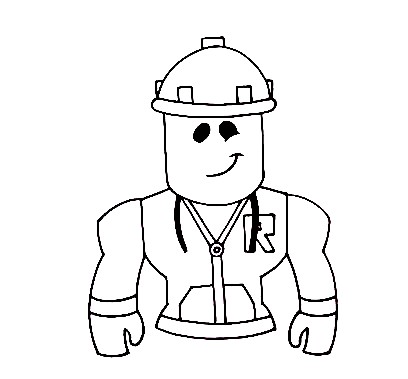 It's time to create Roblox's arms. You use two parallel lines for each component.
You finish this mission of our guide on how to draw Roblox with the hand and finger. As you know, Robox appears as a worker, and he's walking hand-in-hand, and you just need to draw your thumb, and the rest of your fingers are in the glove.
step 6 – Start To Draw Legs For Roblox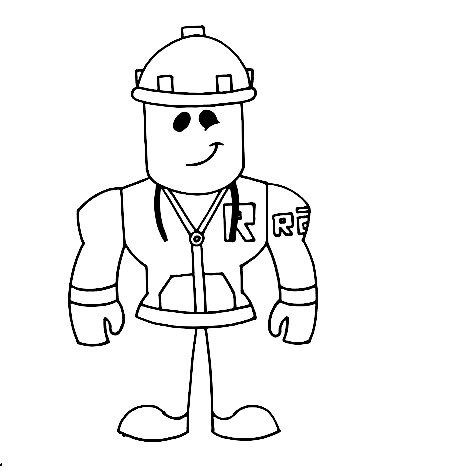 You start to draw Roblox's legs with a pair of shoes. Then you use only a line for each leg for your task in this step.
You finish off your task here and move to the seventh step of our guide on how to draw Roblox.
Step 7 – Finish Off Legs For Roblox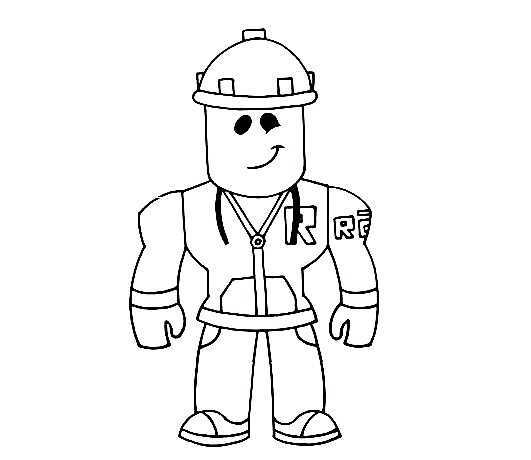 You complete two legs for your character with the trousers that he is wearing. You use two parallel for each leg, as you see in our reference picture.
Your Roblox is almost complete, and you will choose colors to color for your drawing in the final step.
Step 8 – Color Your Roblox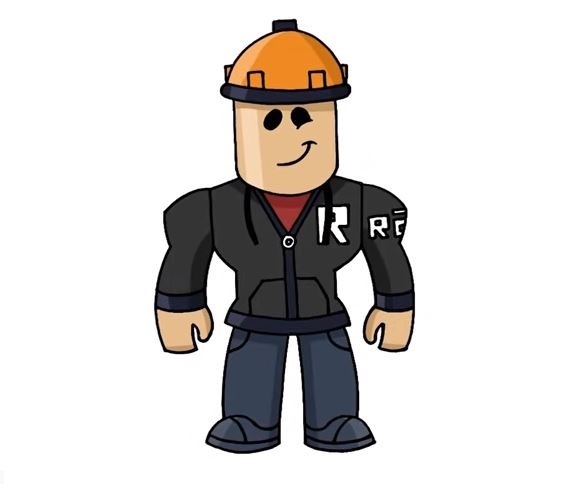 It's time to choose colors for your Roblox. This task is simple, and you can use any color you like.
We use dark colors for our character with the black shirt, blue for trousers, yellow and black for the hat,…What color do you use for your character? You can show your product on Facebook or Pinterest for us to enjoy.
Your Roblox Drawing Is Complete!
You finish off all tasks on how to draw Roblox in eight easy steps. It's interesting for everyone, drawing and coloring are good activities and help us to love life.
Sometimes life makes us tired, and properly entertaining helps us reduce stress.
More, choose the drawing instructions on our website Coloringcool.com, you don't need to pay any fee. They are 100 % free, and we're regularly updating our "How to Draw" catalog, so don't forget to keep checking back to continuously enjoy brand-new drawing tutorials.
You also can enjoy other drawing guides such as superhero drawing, skiing drawing, These are joint tutorials for drawing people that you can refer to enrich your drawing collection.