How To Draw A Booba – The Details Instructions
Creating a complete Booba drawing in just 9 easy steps.
You will now learn step-by-step drawing with how to draw Booba or Booba drawing. We will teach you a step-by-step drawing and draw cartoons and create fabulous pictures for Booba. There are nine steps in instructions, and you will follow us and our illustrate. Not too tricky, you must concentrate your mind passion and time to finish your task. You will create a complete with our help. You don't need any special skills; just start drawing. . Along with the tutorial, we have included a couple of free Booba Coloring pages that you can print off and give to your students to color. If you are a parent, you can learn how to draw a Booba with your kids because this is a good activity for children. Your kids can avoid contacting technical devices like television, smartphone, tablet,…
How To Draw A Booba – Let's Get Started.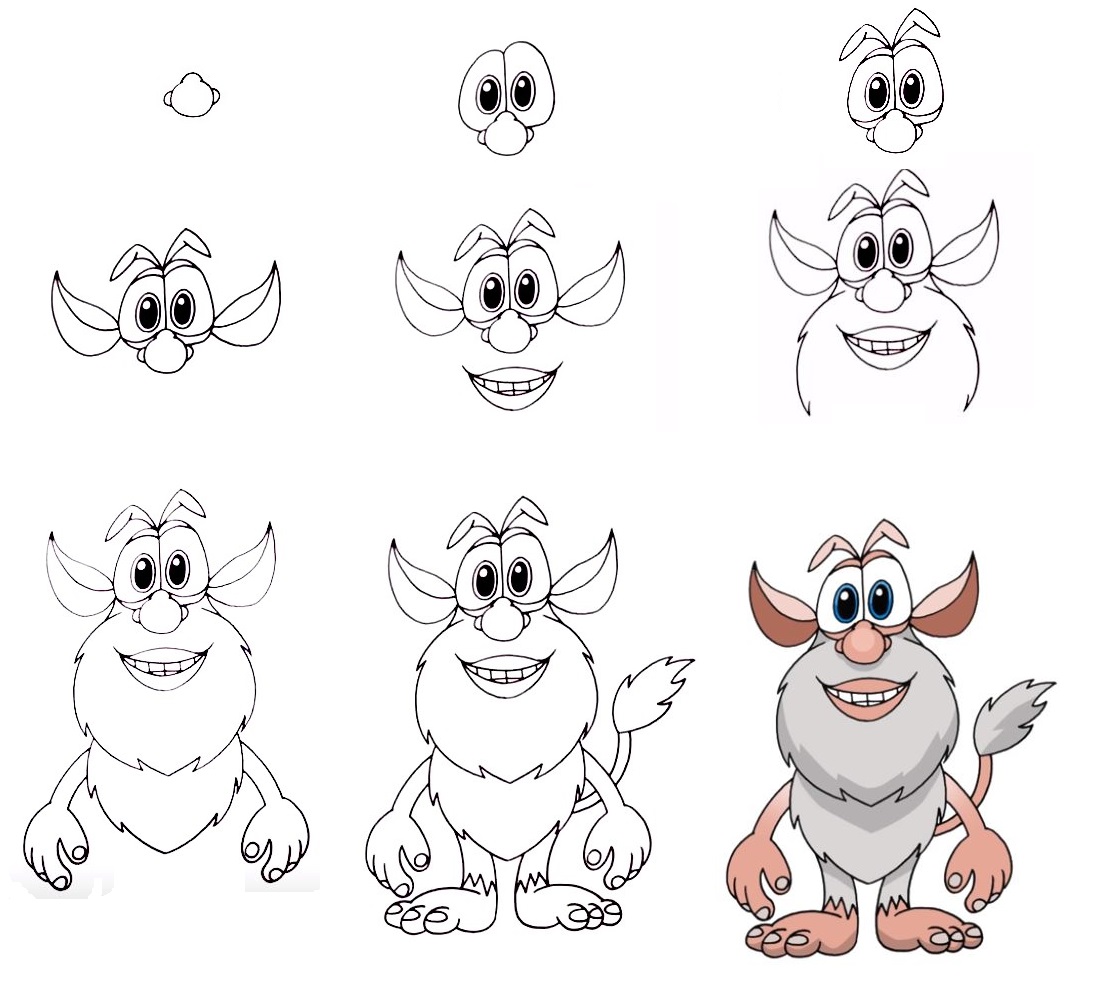 It would help if you prepared a pencil, eraser, colored pencils, drawing paper before drawing a Booba. You can try different styles of drawings. Once you finish your task here, you can draw lovely Booba cartoons, cartoon characters, and more because, after this instruction, you know how to make a complete character. You will use a pencil to draw on paper and finish your task in each step. Whether you are a beginner or you are expecting, you can complete a task efficiently. you will use your skill and your experience to finish your job. You can enjoy this activity after the hard-working hours. Now, let's get started to draw a Booba with us.
Step 1 – Draw Booba's Nose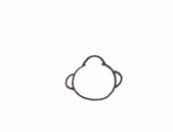 You will draw a circle, and on two sites, you add a small curved for each side to make Booba's nose. It is simple, and you can look at our image and follow it. Once you have these elements looking as they do in the reference image, you're ready for step 2!
Step 2 – Draw Booba's Eyes.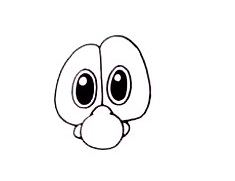 On the nose, you will draw two ovals, and within, you draw two dots for making pupils. Then you will use black to color pupils. You let some white space to make the real eyes for Booba. You can move to the third step now.
Step 3 – Draw Booba's Antenna.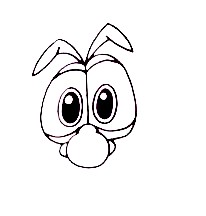 It would be best if you drew an antenna on his head. From the head, you use the curved to make two antennas for Booba. This is also a simple task, and you can also do it easily in a few minutes. You can move to step 4 now.
Step 4 – Draw Booba's Ears.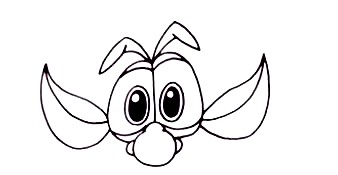 Booba has two ears like two leaves, and now you draw two leaves for his ears. From his eyes, you will use the curved lines and the straight lines for a pair of ears. You can add a straight line at the center of each ear. That's all there is to it for this step, so when you're happy with the look of it, we shall continue adding to this Booba in the fifth step.
Step 5 – Draw Booba's Mouth.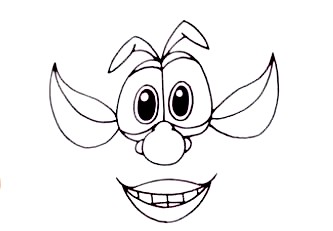 Now, you must create a mouth for Booba. Under the nose, you will draw the parallel lines to make mouth and teeth for booba by adding some short straight lines within the mouth. Here, there are some minor details, and you can look at our image to show that.
Step 6 – Draw Booba's Beard.
From the nose, you will draw an outward curve around Booba's face to make his beard. It's not too difficult can you do it, if not please look at our drawing and follow it. You also can erase the mistakes if you make errors. You finish the task of this step here and move to the seventh step.
Step 7 – Finish Booba's Beard And Draw Booba's Body.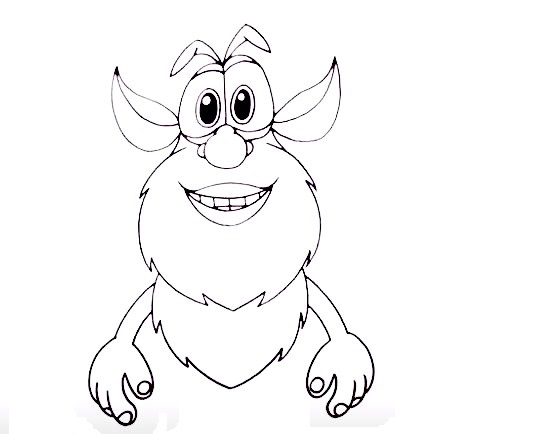 You will continue to use the curved lines to make the beards for Booba. In the process of drawing a beard, you will also use zigzag lines to show a more real beard. You will draw two beards that overlap to form a giant beard for Booba. After that, you will draw the arms and finish them at the hands. Each Booba's hand has five fingers, but you only need to remove four fingers because looking at this picture, 1 finger is covered. And now you will go next to the eighth step.
Step 8 – Finish Your Drawing Mission.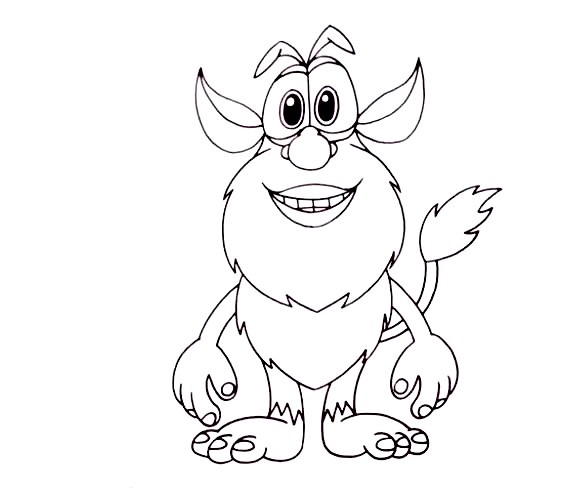 You must finish your drawing mission in this step. From his beard, you will draw two straight lines downwards and spend at the foot. You will pull three toes for the foot. You draw the side leg precisely like this one. Then, you will draw a tail for him. At the end of the tail, you will use the curved line and zigzag to make a perfect tail for him. So, you finish your task here, and you have more of the last step now.
Step 9 – Color Booba.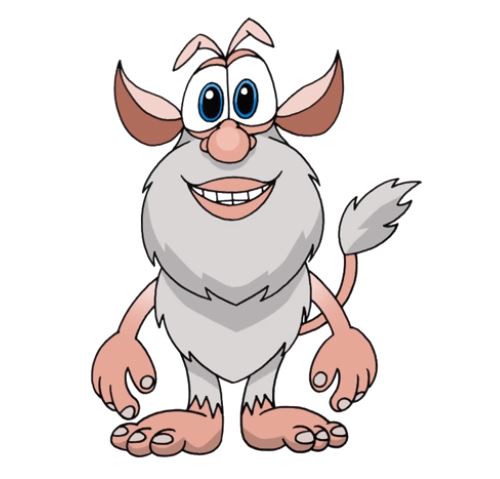 Now, you will choose the suitable colors for your products. You can take any color you like to make coloring for it. We choose light pink for the hands, feet, ears, tail, and antenna of Booba. We take white for a part of eyes, teeth, and nails for Booba. We also have grey for bread and the end of the tail. Here you are done drawing and coloring Booba. Interestingly right, drawing and coloring can help you to relax. They can help you reduce stress and worries to make your life better. You can enjoy
Booba Coloring pages
. Why not come here daily to enjoy yourself. We update the instructions pages every day, be sure to keep checking our site to make sure you never miss out! If you like our site, please share our site on your Facebook to show your friends; thank you for that.
DON'T MISS