How To Draw Barbie Mermaid – The Details Instructions
Princess Barbie appeared for the first time in 1959. Since then, Barbie's popularity has not decreased, receiving much love from everyone, especially the girls who love Barbie very much. She has become the most iconic and popular doll and children's toy ever created and joined by many variations and additional characters. With the many colors that Barbie brings, it is a favorite for the children
Today, we will instruct drawing Barbie Mermaid with illustrations. You will follow us with six-step and our illustrations image to illustrate the Princess Barbie Mermaid. Our step-by-step guide on how to draw Barbie and hope that you will get a great time with us!
How To Draw Barbie Mermaid – Let's Get Started!.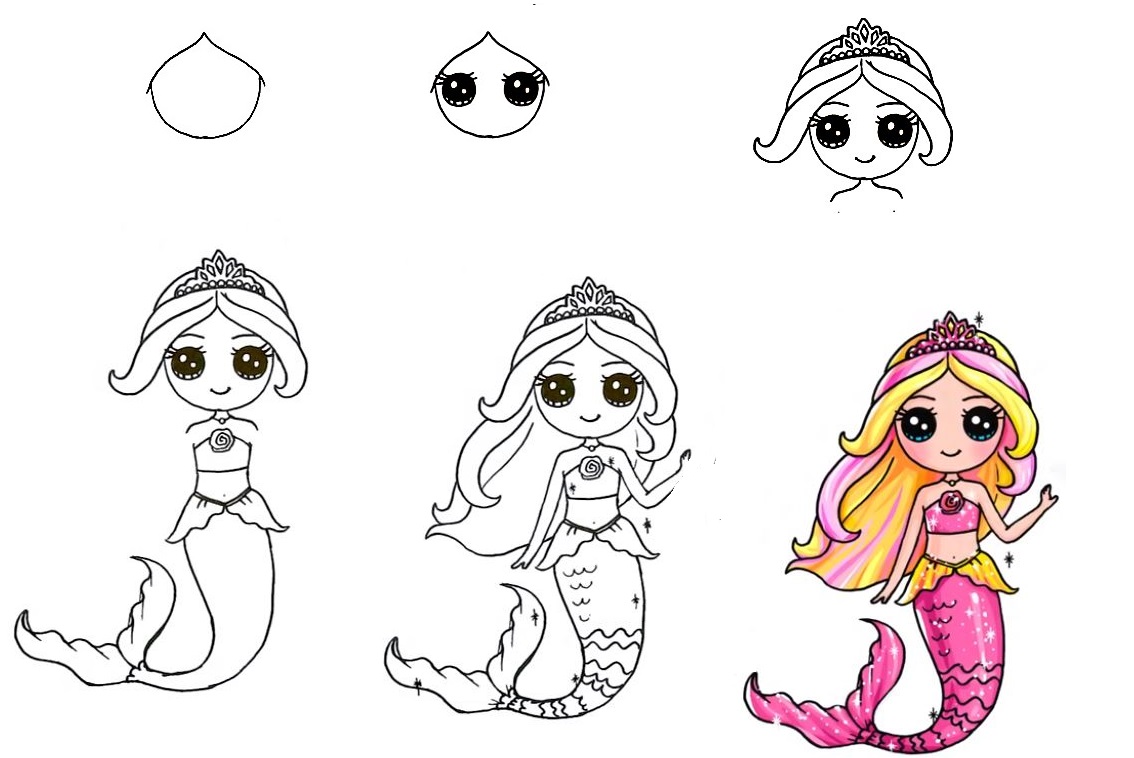 You can learn how to draw Barbie Mermaid with your friends or your children, especially your girls, because they love Princess Barbie very much. With this activity, you will feel comfortable, balance your life and reduce stress and worries.
Step 1- Draw The Barbie Mermaid Face Outline.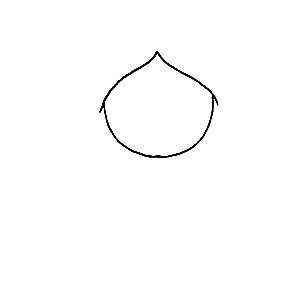 In this step, you must draw the Barbie Mermaid face outline. You will use a pencil to draw on paper by following our picture. It's so easy, you draw this picture so simple even if you're new to drawing you can draw it easily
Step 2 – Draw Barbie Mermaid Eyes.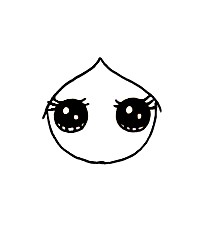 You will draw Barbie Mermaid's eyes in this step. You know that she has round and big eyes. So, you have to show her big and glittery eyes in this step. For now, you can replicate her face as it appears in the reference image. This will help you to get her expression looking good. You will also show her beautiful eyelashes in this step.
Step 3 – Draw Crow And Some Hairs For Barbie.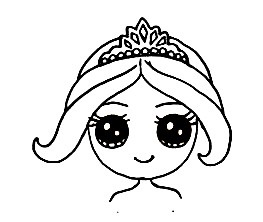 Once you draw face outline and eyes for Barbie, you will start to draw crow and some hairs for her too. as you know Barbie has very beautiful long hair but in this part, your task will be to reuse the bangs in front of her face. Please don't forget to draw eyebrows, noses, mouth, and acute neck for her in this step. You will finish off them as one by one. Don't hesitate if you make a mistake, you can completely erase it and redraw it if you're not satisfied.
Step 4- Draw Barbie Mermaid's Body.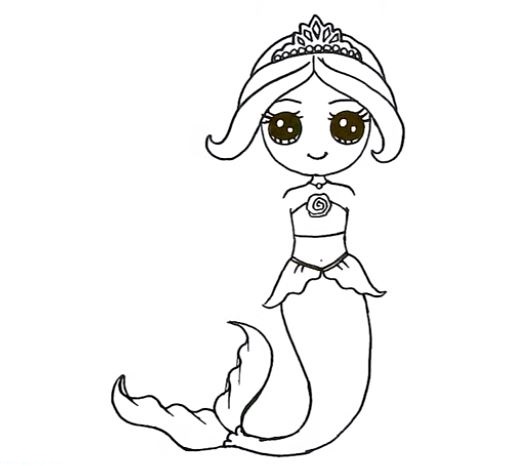 This step is important, you will draw the body for Barbie Mermaid. From her pretty neck you pull down and draw her body, remember she is Mermaid and she has a fishtail so draw her body and fishtail beautifully. Please don't forget to add some detail to her skirt, she will look nicer.
Step 5 – Finish Your Drawing Task.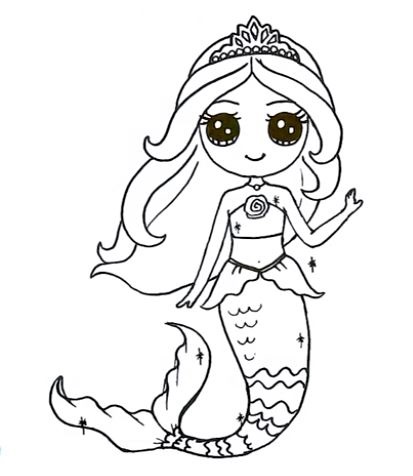 In this step, you must finish your task here, you will add a hand for her and some decoration details for her as well. Please add some decoration details for her as well. For her dress, we will be using some curved lines to add three more sections to her dress. The reference image will guide you as to how the angle of the dress should look.. There is a lot that you could do to put your own spin on this design, and these could include adding some detail to her outfit or giving her some more accessories.
Step 6 – Color Barbie Mermaid.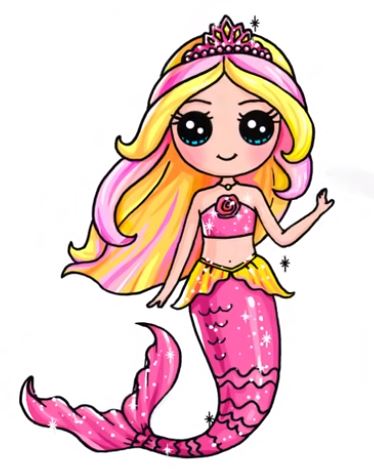 Now, you will choose the suitable colors and make coloring for Barbie Mermaid. Your task in this step is simple and you will choose the colors by following us or you can choose any colors you like. Here, we take pink to make the main color for Barbie Mermaid but you can take other colors too. If you think this activity is interesting, please recommend your friends, your relatives come here and enjoy it together.
You can go to
Barbie Mermaid Coloring Pages
on our site to practice drawing and coloring because we have many Barbie Mermaid Coloring Pages for you.