6 Simple Steps To Create A Cute Hand Drawing – How To Draw A Hand
Get A Complete Hand Drawing In Just Six Simple Steps
You'll follow us through the six step-by-step instructions for making hand drawing.
Drawing a hand will be a task for you today; depending on your abilities, you can complete it in about 20 minutes.
Everyone who wants to learn to draw cannot skip drawing hands, especially if you're drawing a person's portrait.
To draw a complete 5-fingered hand is also quite simple and suitable for everyone, including learners.
You will have six tasks equivalent to six steps that you will overcome to get the perfect final result.
It would help if you kept a calm, caring attitude while learning to draw; you will get the desired results.
We have prepared a six-step hand drawing tutorial to help you have a good time with us.
After you prepare supplies such as a pencil, pen, eraser, and paper, you sketch the first strokes for a hand with a pencil and paper. You will also easily erase your mistakes and redraw until you are satisfied with your work. Once you finish your drawing mission, you will choose the suitable colors for your drawing.
Along with this drawing tutorial, you can enjoy hand coloring pages to practice your drawing and coloring.
Now, let's go to six steps on how to draw a hand with us!
How To Draw A Hand – Let's Get Started!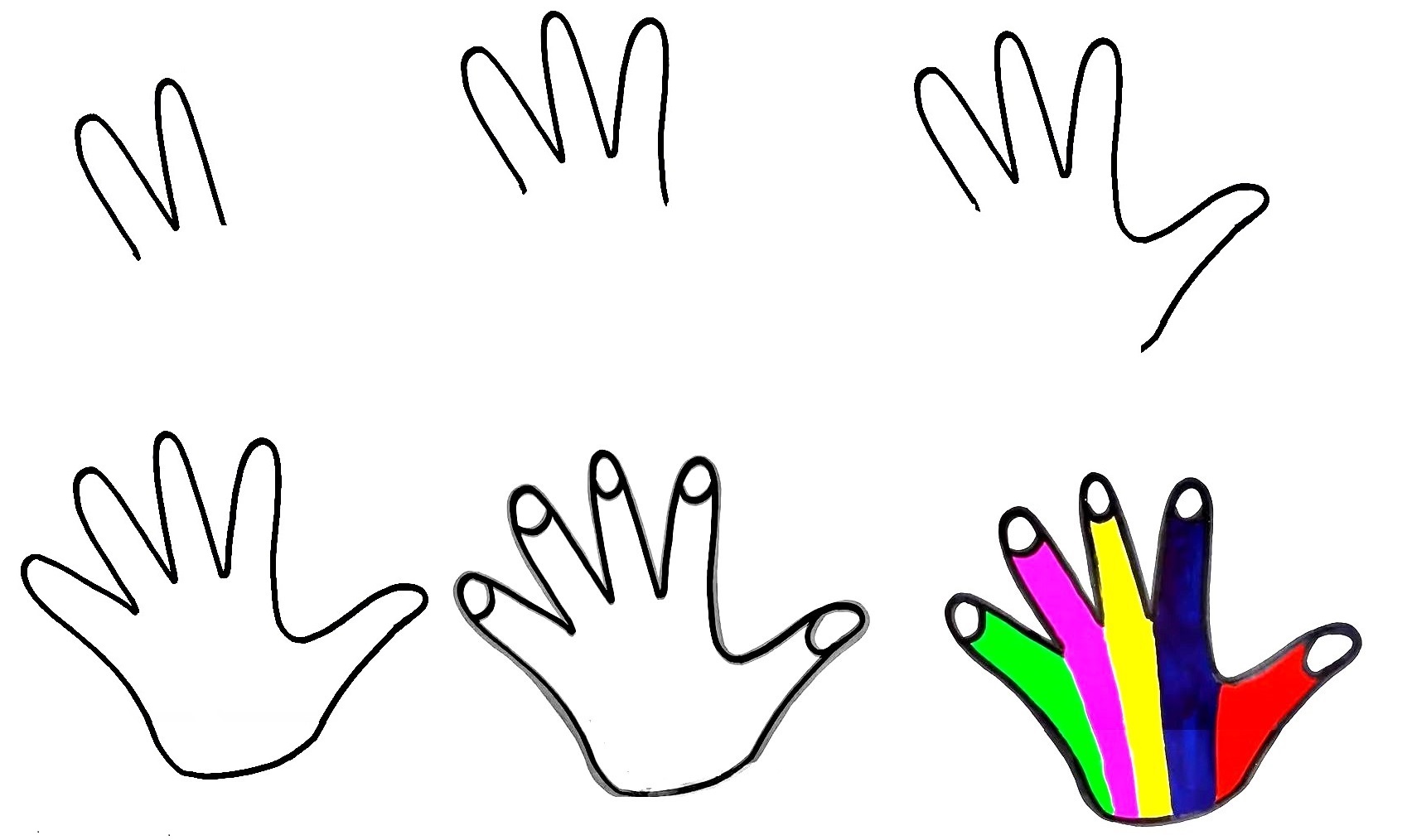 Step 1 – Draw The Outline Of The Ring Finger And Middle Finger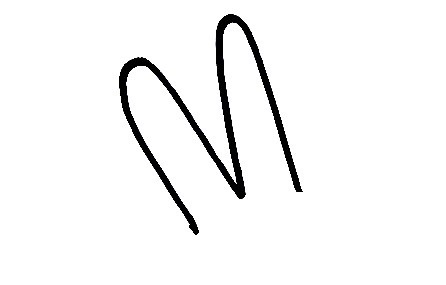 This drawing tutorial uses parallel curved lines to show the fingers.
For this first step of our guide on how to draw a hand, you must draw the ring finger and middle finger outline.
Once you finish the task in this step, you can move to the second step.
Step 2 – Draw Index Finger Outline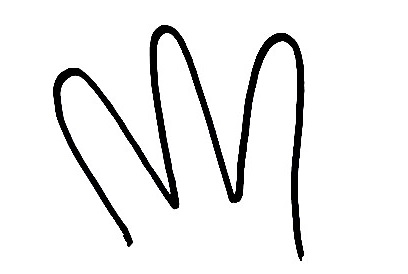 In this step of your hand drawing, your task is to show the index finger outline with two curved lines meeting at a point, as you see in our reference image.
The task in this step is simple for you, and it only takes a few minutes for you to complete it before going to the fourth step.
Step 3 – Draw The Outline Of The Thumb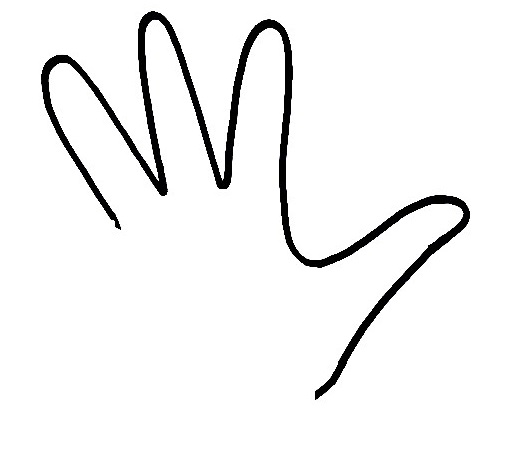 When you draw the thumb, the giant finger of the hand, and separate it from the other four fingers.
You also use two parallel curved lines for this task. When done, you can go to the fourth step and continue your drawing mission to draw the pinky finger.
Step 4 – Draw The Pinky Finger Outline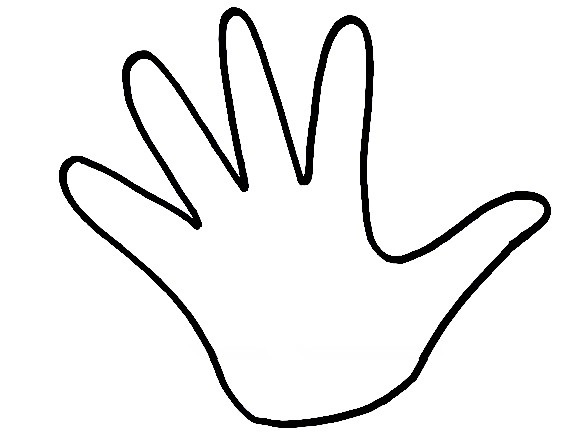 Moving on to the next finger, it's the last finger; you will use the curved to show the pinky finger.
So, you complete all five fingers for your hand drawing. You continue your drawing mission by showing the open opisthenar of a hand. It's easy; you will draw an imperfect rectangle around the five drawn fingers.
Step 5 – Add the Nails of Each Finger Of Your Hand Drawing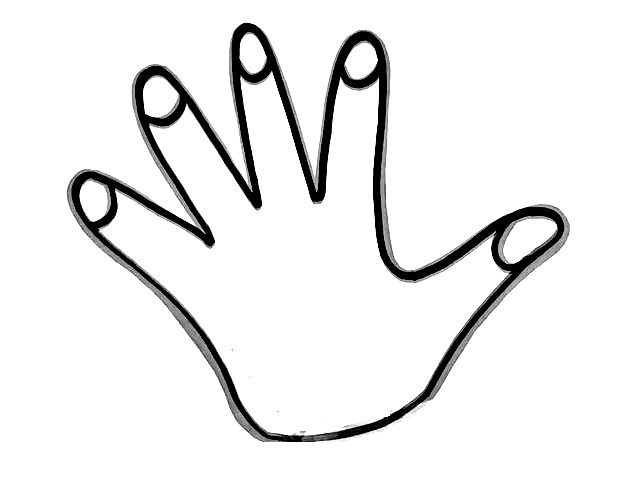 Before moving to the last step of our guide on how to draw a hand for coloring, you must draw the nails for the hand.
Draw an uneven oval on each fingertip to form the nail. Depending on the size of each finger, you will adjust the pin to the size of that finger.
So, you finish off your drawing mission for your hand; you can go to the next step.
Step 6 – Color Your Hand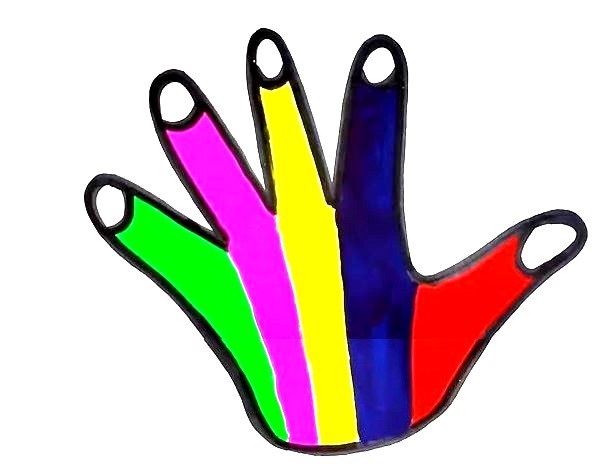 Once you get a hand with full fingers, you will start to choose the suitable colors for your product.
You can use your painting skill for this step of your finger drawing. Please take your favorite colors. We used five different colors for our hand drawing: green, pink, yellow, bleu, and red for five fingers.
What color did you choose for your work show it on your Facebook or Pinterest for us to see?
Your Hand Drawing Is Complete
You have completed all tasks about drawing and coloring for your hand. Now is the time to admire your product. In the process of learning to draw with us, you can completely create more details if you want to make the work your own. I also hope our simple tutorial helped you create a complete hand drawing in a fun time.
You can participate in drawing and coloring activities for free on our website Coloringcool.com. You also find some similar to this drawing guide such as person drawning, or werewolf drawing. These are all hand-related drawing tutorials; I hope you understood everything in this tutorial and enjoyed them. You can visit our website often as we upload drawing guides every day. Drawing and coloring will help you to get a comfortable time and make your life better. You don't need to pay any fee because all are 100% free.