How To Draw A Christmas Ornament – The Details Instructions
What Is A Christmas Ornament?
Winter is coming, and with it, the festive days of winter! Let's celebrate by drawing some straightforward illustrations that you can create without any prior experience. Today, we will give the instructions on removing A Christmas Ornament with six steps. In each stage, we have to illustrate images to help your drawing.
It would help if you prepared some things such as a piece of paper, a pencil, anything darker than a pencil (a marker, an ink pen, a ballpoint pen, etc.)
How To Draw A Christmas Ornament – Let's Get Started!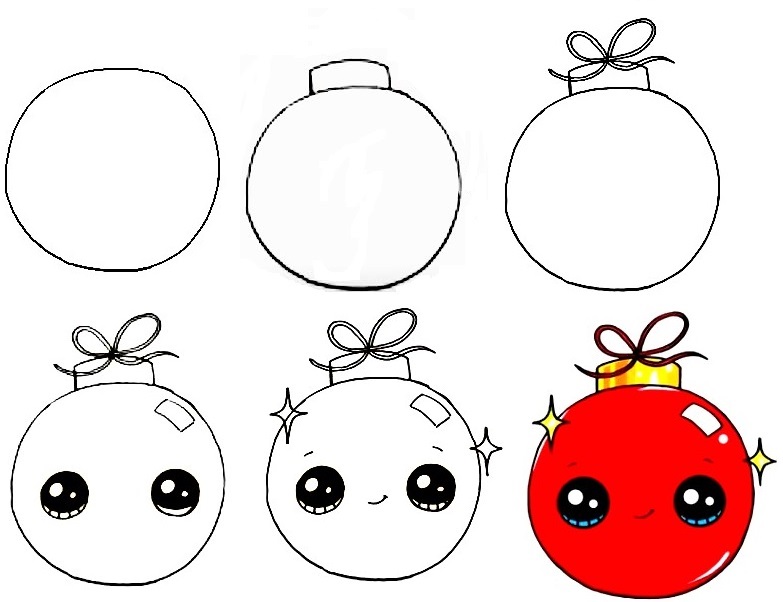 Before drawing doesn't try to draw shapes with only one continuous line. Look at our picture to see how we built the bodies with curves, connecting them only when I realized what we were trying to draw.
The basic outline for each drawing should be drawn with a pencil, with delicate lines, without drawing too bold. The lines won't be visible when you finish the drawing with a bold outline. Watch the video to see both phases of the picture.
Step 1- Draw A Circle.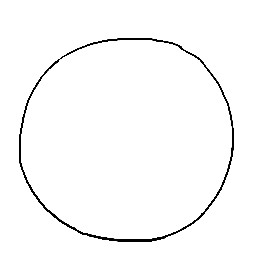 Start with a circle for the shape of the Christmas Ornament. It doesn't have to be a perfect circle. it's a sketch for Christmas Ornaments
Step 2 – Draw A Christmas Ornament Stalk.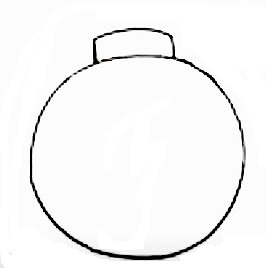 In this step, you will draw the stem for Christmas Ornament Stalk. You will look at our image and follow it. It's not too difficult to do this. You can follow our vision and realize.
Step 3 – Draw A Christmas Ornament Bow.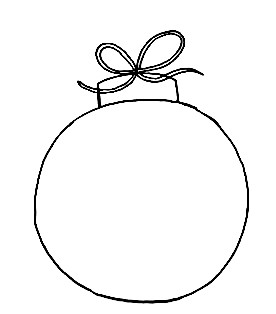 You will draw A Christmas Ornament bow in this step. You use a pencil to draw, and then you remove the excess pen strokes leave the main strokes to create Christmas Ornament. It's not too tricky. Just follow our steps, and gradually, a picture will appear for Christmas Ornament.
Step 4 – Draw Christmas Ornament Eyes.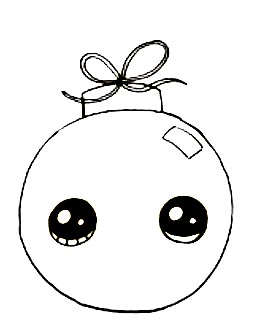 You will draw two dots for two eyes for Christmas Ornament. It is simple in this step. Christmas Ornament. Like the eyes on other objects, the eyes for the Christmas Ornament are also round and black
Step 5 – Draw Mouth And Decoration For Christmas Ornament.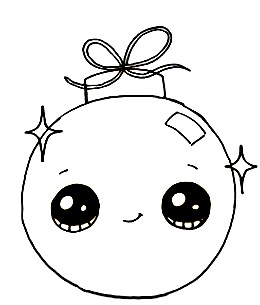 Your mission is a little complex in this step because you must draw the mouth and all decoration details for Christmas Ornament. You will draw a cute mug and eyebrows, and a few decorative elements make Christmas Ornament more beautiful. Each component in this step that you must realize exactly will get a complete Christmas Ornament in this step. Overall, Om to this step is almost done, your work is nearly done, you have practically seen the exclusive Ornament for Chrismas party. It is not simple but not too difficult for you. Even for beginners, you need to be very patient, don't be afraid to make mistakes, and keep drawing. If wrong, you can erase and redraw until you feel satisfied with your work.
Step 6 – Color Christmas Ornament.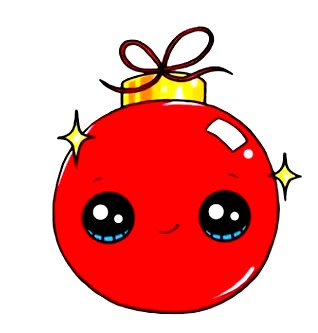 You will choose the suitable colors for Christmas Ornament. Typically, they choose red for Christmas Ornament, and we choose red as well, but you can choose other colors because there is no set rule in selecting colors, so you choose the color according to your taste. I hope you will get funny time here and get an excellent entertainment channel with us!.
Please read
How To Draw
to learn drawing more coloring pages.