9 Easy Steps To Create A Lobster Drawing – How To Draw A Lobster
Lobster Drawing Is Created In 9 Easy Step
Have you ever eaten lobster? Have you ever wondered about making a lobster drawing? Today you will have the opportunity to do just that with us.
There are many rich creatures in the vast ocean, each with exciting characteristics.
A typical creature in the ocean is the lobster, which looks like shrimp and a crab with two large claws.
Because of the exciting appearance of lobsters, today we will challenge our drawing skills about it.
This is not a simple task and requires you to concentrate during the learning process. I also believe that with my guidance and your enthusiasm for learning, you will surely get good results for today's challenge.
It would help if you prepared all supplies such as pencil, pen, colors, paper, and eraser before starting to draw.
You will start drawing lobster with pencil and paper; you will also easily erase your mistakes and draw them right.
Once you get a complete lobster drawing, you will choose the suitable colors for it.
You will choose the colors according to your creativity and taste, so you can feel free in this part.
Along with this drawing guide, you can enjoy lobster coloring pages for free on our website to practice your drawing and coloring pages for free.
Regular practice will help you improve your drawing and coloring skills better. And on our website, you are free to be creative, don't be afraid to draw and color with us!
Right now, go to the nine steps of our guide on how to draw a lobster.
How To Draw A lobster- Let's Get Started!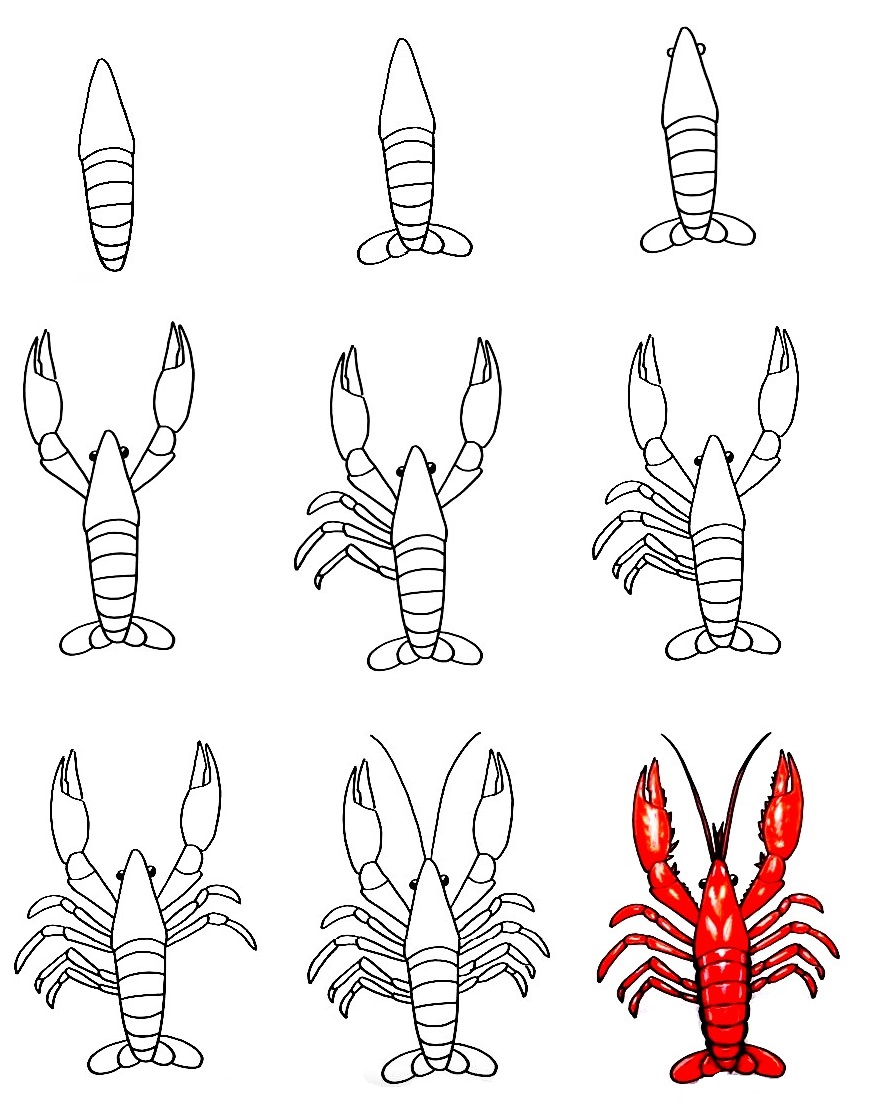 Step 1 – Draw The Lobster's Body Segments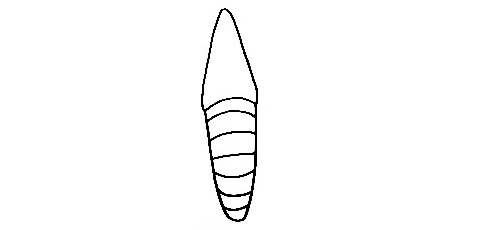 You start drawing lobster with its body segments, use the curved lines for this task; you can watch our drawing and follow along.
Your task in this step is just that; you can move on to the second step and continue your drawing task.
Step 2 – Draw The Lobster's Tail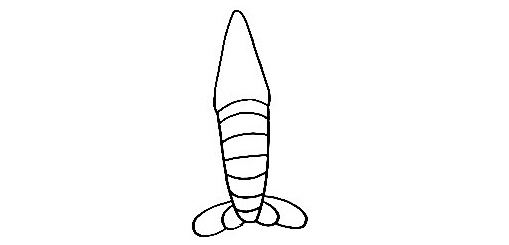 Your task in this second step of our guide on how to draw a lobster is to draw the tail for your creature.
Similar to the shrimp's tail, use some curved lines from the body for this task.
It's not too difficult for you in this part; please observe our drawings to follow and finish them in the shortest time and move to the next step.
Step 3 – Draw The Lobster's Eyes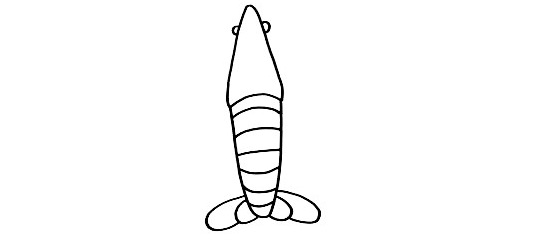 Two small curves at its head draw the lobster's eyes. So, you use two small angles for its eyes. Your task in this step is simple: finish it and move on to the next step.
Step 4 – Draw Two Claws Of This Lobster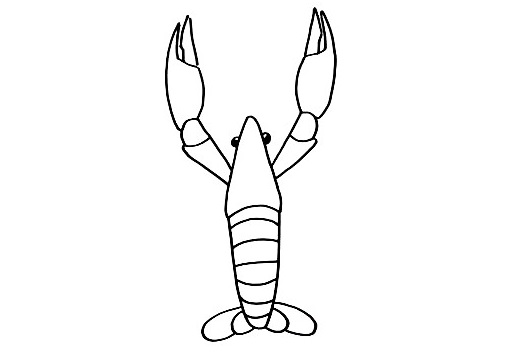 The lobster has two big crab-like claws in front; in this part, your task is to draw them.
Use curved lines and straight lines for this task. From its body, you use lines to draw the claws. Don't forget to draw an intimidating pincer at the bottom for each claw, as you see in our reference image.
Step 5 – Draw The First 3 Legs Of Your Lobster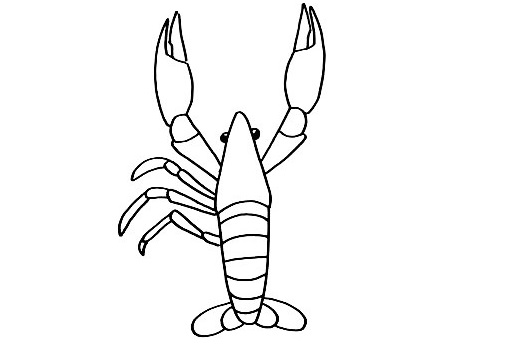 We will draw four legs for each side of your lobster. However, in this step, you draw the first three pins for it.
As you can see in our reference image, the lobster's leg is divided into three segments and folds in each piece. Continue to use curved and straight lines for this task and move to the sixth step.
Step 6 – Add A Leg To Your Lobster Drawing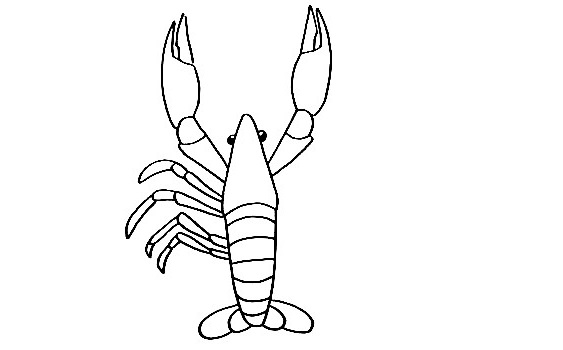 Like the front three legs, you will draw this leg with three different segments and a bend with each component. As seen in our reference image, you can draw this pin shorter than the previous three you drew.
Once you're happy with your drawing, you can continue your task in the next step.
Step 7 – Keep Draw The Legs For Your Lobster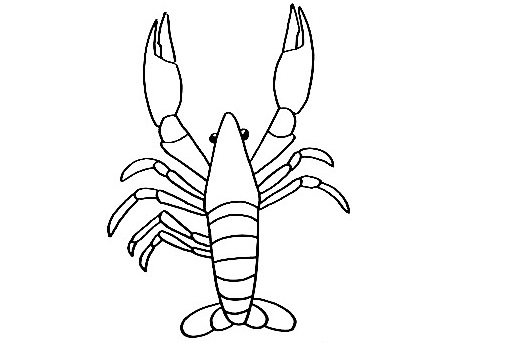 In this seventh step, you continue to draw the legs for your creature, the lobster.
You will add two more legs for your lobster in this step. You will use straight lines and curved lines for this task.
Step 8 – Draw The Final Details For Your Lobster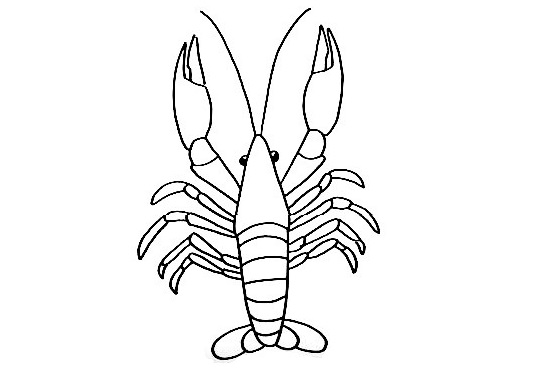 For your task of our guide on how to draw a lobster, you must draw the rest of the legs of the lobster. Like the other steps, you will draw the remaining two legs for the lobster with three segments each.
Once you've completed the quest for the legs of your lobster drawing, you'll navigate to its head and draw two long antennae on the head, as you see in our reference picture.
Before moving on to the last step of coloring, you can add some details to decorate your lobster.
Step 9 – Color Your Lobster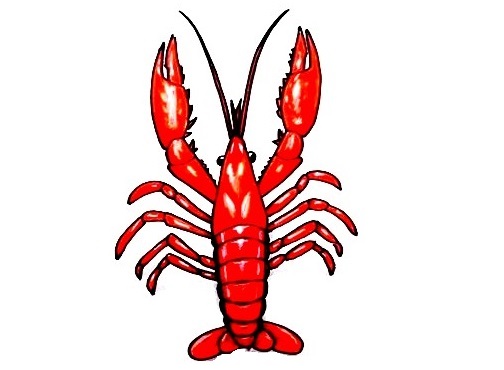 That brings you to the last step for coloring. You will choose the color for your product, lobster drawing.
Lobsters come in various colors due to habitat, but they're more commonly known as red or orange.
In our illustration, we have chosen red for our lobster drawing, and you can use red like us to color your product but also, don't be afraid to get creative with different colors to make your picture more excellent.
Your Lobster Drawing Is Complete!
You drew eight lobster parts and colored them to get a complete lobster.
This is a strange creature in the ocean because it has a shrimp body but two crab claws. It wasn't easy to draw it, but you've done it well. In the process of painting to create comfort and pleasure, you can add details beyond what we have drawn to create uniqueness and creativity for your painting.
Once you've finished drawing lobster, you're ready for new challenges on our website Coloringcool.com, where there are many educational products about coloring pages and drawing guides. You can also find more similar lobster drawing such as Shrimp drawing, Scorpion drawing, or Crab drawing. Each drawing tutorial is a great challenge for you; please check our site often, so you don't miss a single product.