Tarzan Drawing Is Made In 8 Easy Steps
Creating a Cute Tarzan drawing in just 8 easy steps
Right now, you learn how to draw Tarzan with our super easy to follow step by step Tarzan drawing tutorial. You will follow our instructions and create a complete Tarzan. There are eight instructions and steps. You will go to step by step to finish your task. Whether you are a beginner or you are expecting to draw, you can realize this work easily with our tutorials. You can come here to enjoy drawing and coloring activities after the hard-working hours to get a great time, and you can relax and forget the stress and worry about making your life better. Along with the tutorial, we have also included a couple of free Tarzan coloring pages that you can print off and give to your kids to color! If you are a parent, please don't hesitate to give our instructions to them; they will like and avoid using technical devices like television, smartphone, and tablet. Along with the tutorial, we have also included a couple of free Tarzan coloring pages that you can print off and give to your kids to color!
How To Draw Tarzan – Let's Get Started!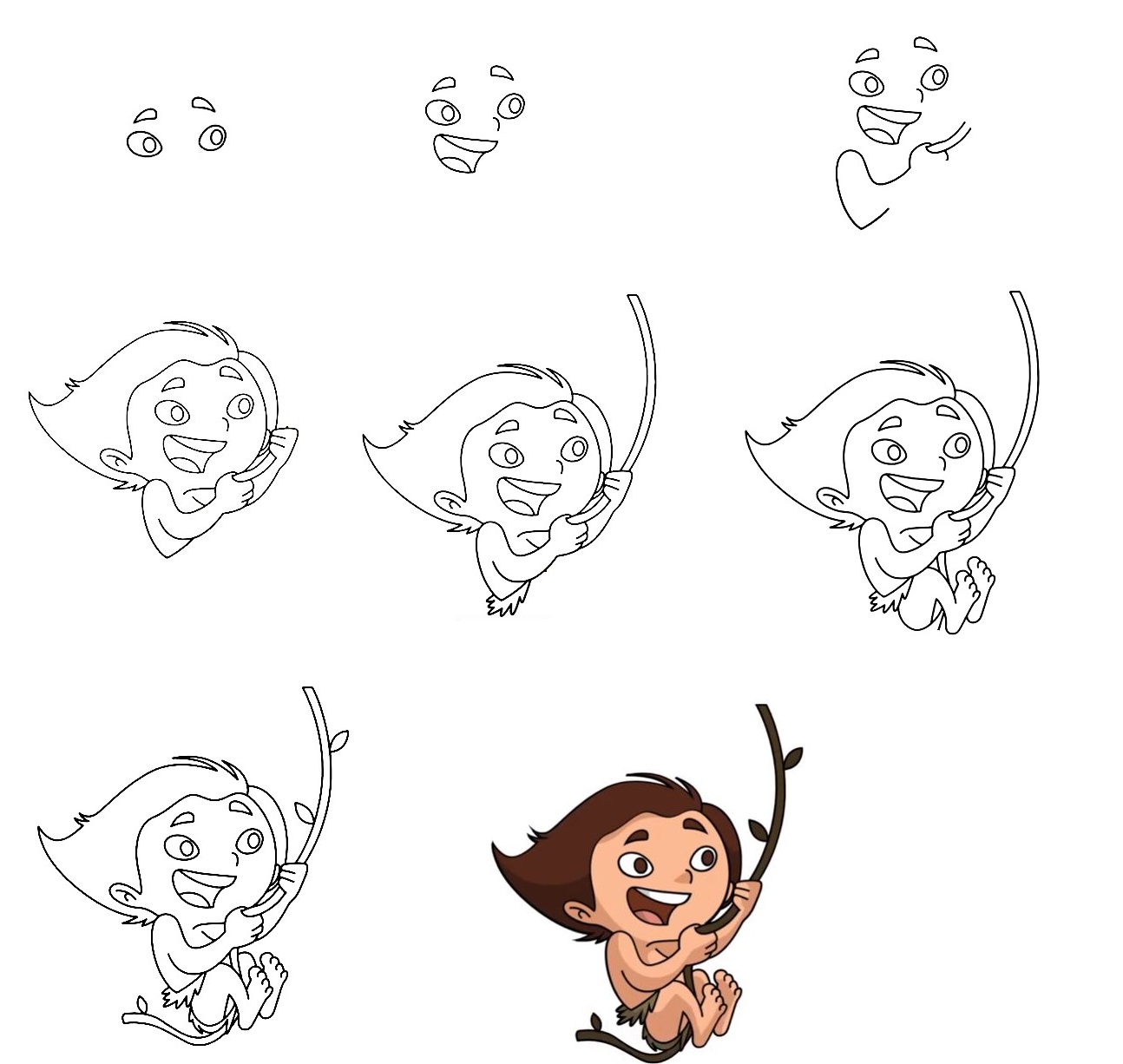 If you are a Tarzan fan, then you may want to know how you can learn how to draw Tarzan, then you're on the right guide! We hope that you enjoy this step-by-step guide on how to draw Tarzan in just 8 steps! If you are a parent, you can learn to draw Tarzan with your kids. It would help if you prepared a pencil, eraser, colored pencils, and drawing paper before drawing. You use a pencil to draw on paper, and you can erase misery easily if you make mistakes. Don't be afraid to draw freely, and you have the opportunity to be creative freely and show your drawing skill. The mission in this drawing is not difficult and asks for your patience and ingenuity, and you will go step by step in our instruction and finish the task. You can forget stress and worries from life. Now, let's get started to draw Tarzan with us!
Step 1 – Draw Eyes And Eyebrows For Tarzan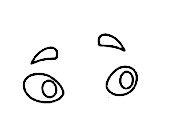 When learning how to draw Tarzan, start off with a pencil sketch. In the beginning, stages, don't press down too hard. Use light, smooth strokes for sketching. You start to draw two circles on two sides. This will be the basic shape for the top of Tarzan's eyes. They don't have to be perfect. Then you use the straight and curved lines to make eyebrows for Tarzan. Once you have these elements looking as they do in the reference image, you're ready for step 2!
Step 2 – Draw Mouth And Nose For Tarzan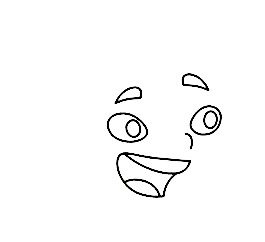 Under the eyes, you draw a short curved line for Tarzan's nose. After that you continue drawing the mouth by two curved lines. Within the mouth, you must draw two curves above and below representing Tarzan's tongue. You can finish your task in this step and continue your drawing in the third step.
Step 3 – Draw Tarzan's Hand Outline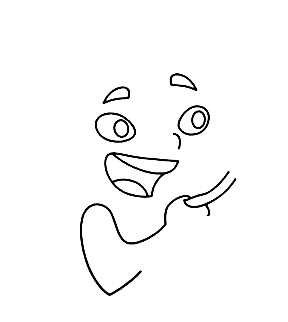 Since we are drawing Tarzan swinging a branch, so Tarzan's 2 hands are not visible, so you will draw one arm clearly, and the other will be hidden. You'll be using curved lines to illustrate Tarzan's two hands clinging to a tree branch. You can move to step 4 now.
Step 4 – Draw Tarzan's Face Outline And Hairs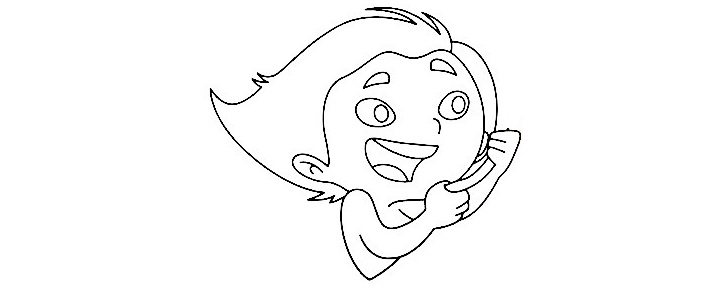 You continue drawing Tarzan by showing his face and hair. You will use a curved line to draw around Tarzan's face. Then parallel to Tarzan's mouth, you draw a small ear for him. After that, you continue to use the curved lines to draw the short hairs for him. That's all there is to it for this step, so when you're happy with the look of it, we shall continue adding to Tarzan in the fourth step.
Step 5 – Add More Details For Tree Branch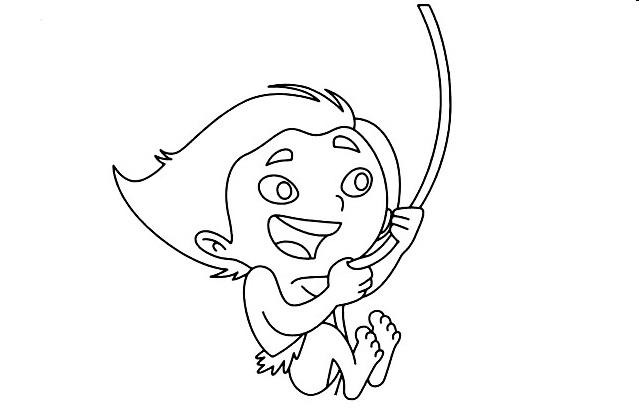 You draw some details for the tree branch by using short lines. It's that simple, and you can look at our drawings and follow along to get the sketch you want. You can go to the sixth to continue your drawing.
Step 6 – Draw Tarzan's Legs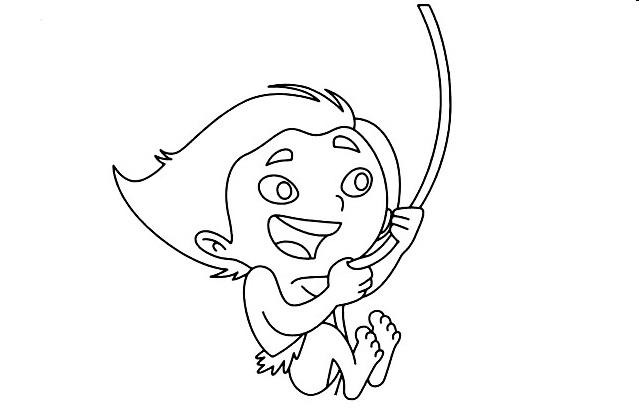 You continue drawing for Tarzan's legs. This part of your Tarzan drawing will show you how to finish off the outline of Tarzan's limbs. First, draw the other fist on the left leg. Then you will finish off the knees and the rest of the legs for Tarzan to complete the outline.
Step 7 – Finish Your Drawing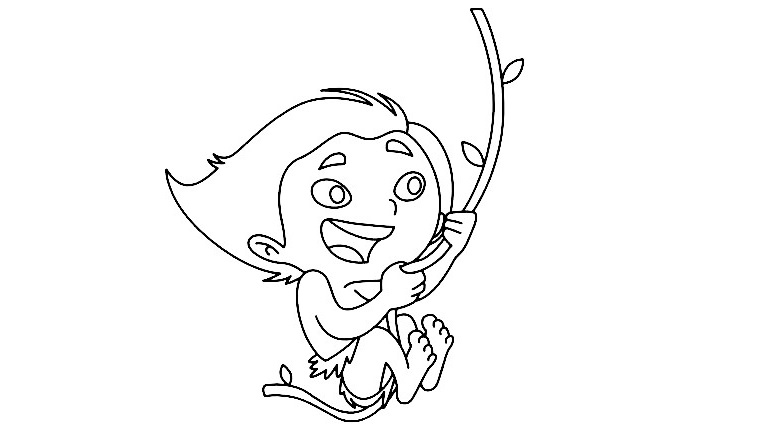 With the outline done, we have to add some leaves on a tree branch to make the natural tree branch. Please don't forget to add a tail for Tarzan in this step to finish your drawing here. Now, you get to the last step of coloring Tarzan.
Step 8 – Color Tarzan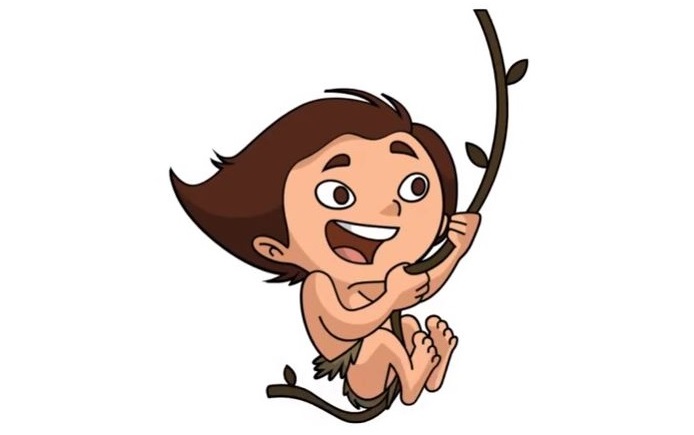 We will finish your Tarzan drawing with some fantastic colors in this final part. Here, you get a chance to show your coloring skill. You can choose any color for your product because there is no rule to select colors in the drawing. We take brown and dark brown for the colors of Tarzan. Now, you get a complete Tarzan with our instructions. You can move to Tarzan coloring pages to color images related to Tarzan. Drawing and coloring are excellent activities for everyone, from children to adults. You will get a great time here with us. We update how to draw, and color pages, and blogs daily, be sure to keep checking our site to make sure you never miss out! If you like our service, you can share it on Facebook, or Pinterest for your friends. Thank you for that.
You can use the video and step-by-step drawing instructions below to learn how to draw Tarzan from Walt Disney's Tarzan: