7 Simple Steps To Create Great Sonic Drawing – How To Draw A Sonic
Creating Cute Sonic Drawing In seven Easy Steps
Below you'll find an easy step-by-step tutorial for creating Sonic drawing with us. Now fans of Sonic characters like you have the chance to enjoy his image and create a complete drawing about him yourself. This exciting mission will help you have a good time with us. There are seven steps equivalent to 7 tasks that you need to complete to create a handsome character Sonic. Our tutorials are arranged from simple to complex to make it easy for you to Sonic, whether you are a beginner or an expert. It's not too difficult for you; you will concentrate on the course of your Sonic drawing to finish your task. Stay calm and slowly follow our instructions; you will surely be satisfied with the result.
How To Draw Sonic – Let's Get Started!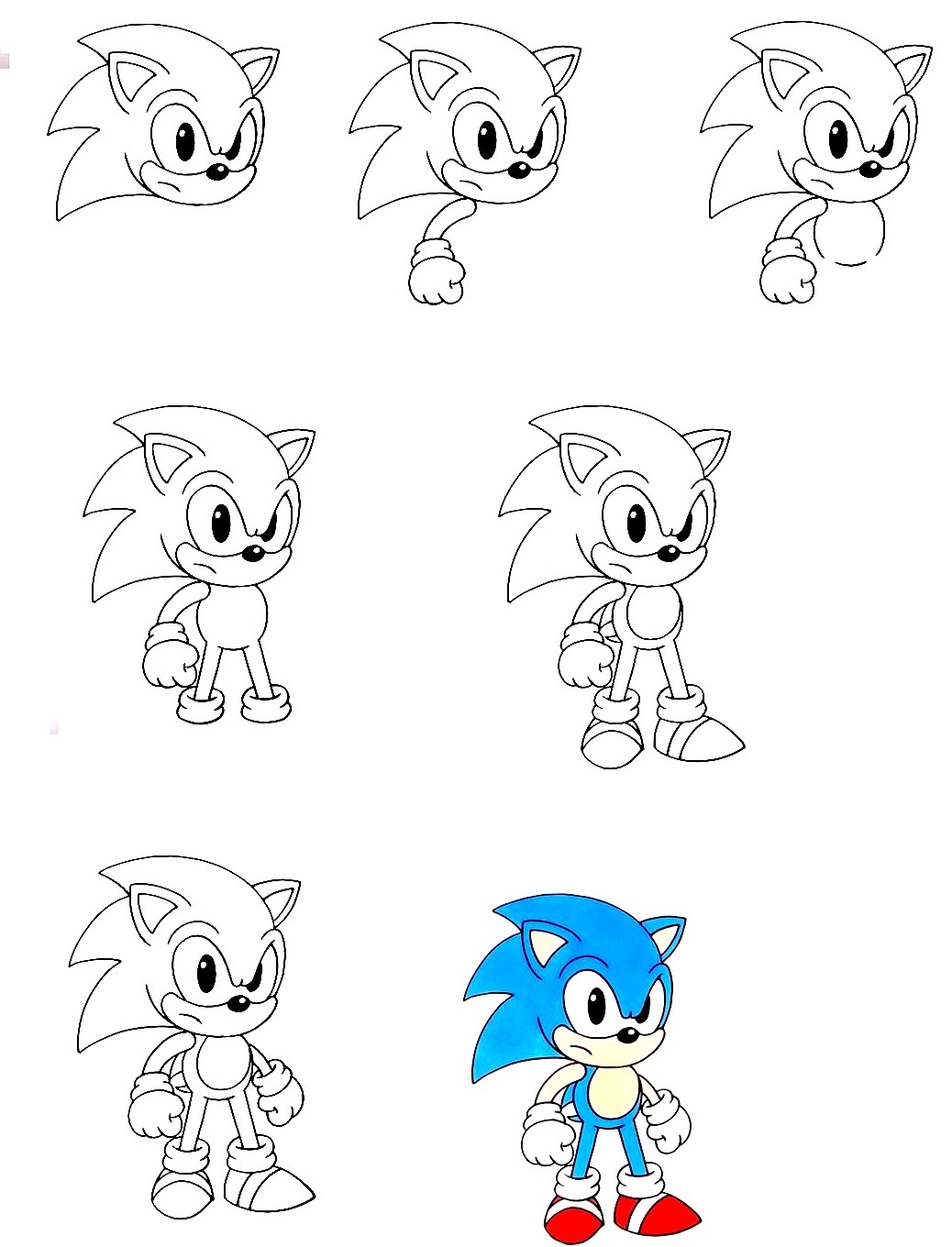 Sonic is a blue hedgehog, a little character and the star of the Sonic the Hedgehog video game series published by Sega and numerous spin-off comics, animations, and other media. He has a fast running speed and can wrap himself in a ball to attack enemies and collect gold rings. But first, you must prepare a few things like a pencil, pen, A4 paper, and eraser…before you start drawing Sonic. Like all drawing tutorials, our advice is to start with pencil and paper because you can erase the line if you get it wrong and redraw it right when you're done drawing; you are free to choose the color for your picture. With this Sonic drawing guide, you can enjoy Sonic The Hedgehog coloring pages for free to practice your drawing and coloring skills. It takes about 30 minutes for this drawing mission, but over time, you will be able to finish sonic drawing faster once you have mastered learning to draw. Right now, going in seven steps on how to draw Sonic!
Step 1 – Draw Face And Head For Sonic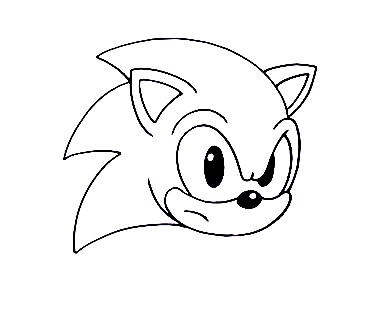 To start drawing your character, Sonic, you will begin with his face and head. You use a light pencil to show where his head is, then use some curved lines to draw his spikes.
This task is not too difficult and requires you to focus on completing it as soon as possible. You continue to draw his eyes with two small ovals; then, you will also show his ears.
Please don't forget to draw his mouth and nose before moving to the second step.
Step 2 – Draw An Arm For Sonic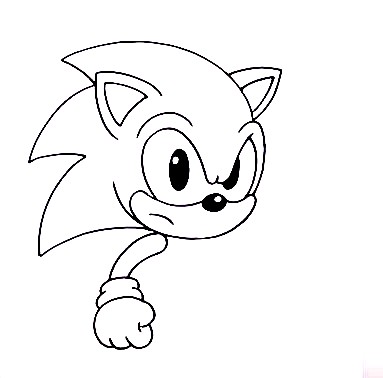 In this second step on how to draw Sonic, you must begin drawing his arm. You will use two parallel lines to draw his hand and finish with a clenched fist showing his strength.
Once you are pleased with your image, you can come to step 3.
Step 3 – Draw The Sonic's Body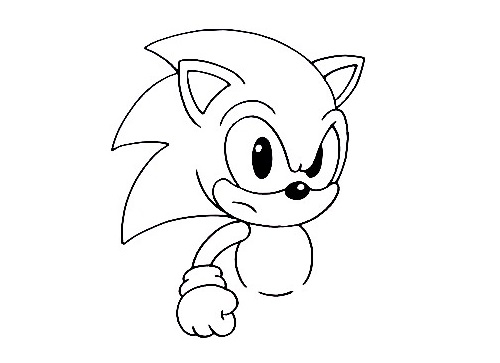 You must draw the body for Sonic in this step of your Sonic drawing. Under his face, you will draw an oval that is Sonic's belly and chest. The reference picture will show you what it should look like, and once you're happy with it, we can move on to the fourth step!
Step 4 – Draw The Sonic's Leg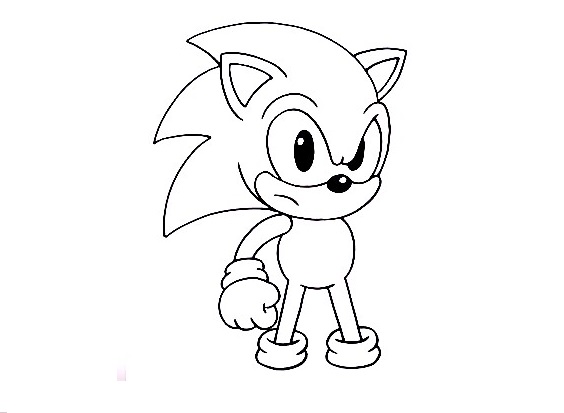 It's time to draw two legs for your character, Sonic The Hedgehog; you use two parallels for each shank, and your work will end here; in the next part, you will draw Sonic's foot.
Step 5 – Draw Sonic's Foot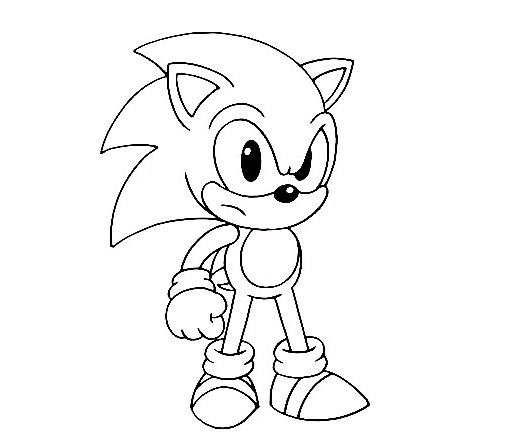 Your task in this step of the Sonic drawing is to show two feet for Sonic. This part is not too difficult for you; you need to use curves to draw 2 feet wearing Sonic's shoes, as you see in our illustration. That's all you need to do at this step, and you can move on to the next step now.
Step 6 – Draw The Rest Of His Arm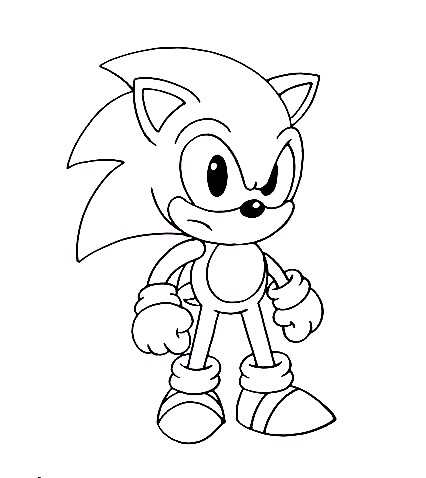 You drew an arm in step 2, and in this sixth step, you must draw the rest of his arm. You will draw this arm like in step 2. Use two parallel lines to draw the hand and finish with a fist of Sonic. Our illustrations will show you how to do it. I hope you will finish this part quickly without any difficulty before going to the last step.
Step 7 – Coloring Sonic The Hedgehog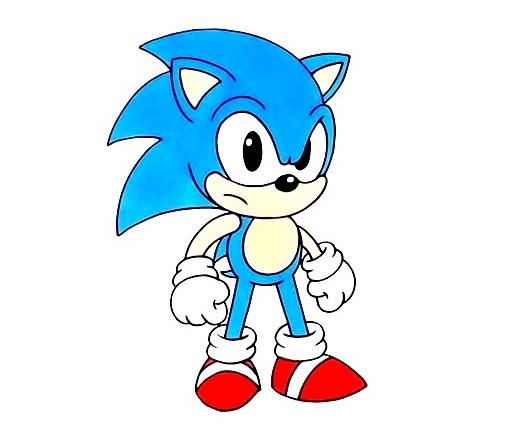 You have reached the final step on how to draw Sonic. You will choose the suitable colors for your character, Sonic. You know that this character is green as our coloring image. So, you can use the different wat to mix coloring and make your drawing more excellent.
And what color do you use for your drawing? You can show your product on Facebook or Pinterest for everyone to see.
Your Sonic Drawing Is Complete!
We hope that you enjoyed our tutorial on sonic art and that you will join us again for more easy and exciting drawing guides! You have a great time with us through seven simple steps to draw Sonic. This task is very interesting, and I hope you like this Sonic drawing guide, we have many more awesome drawing guides like this one on our website Coloringcool.com such as husky drawing, keroppi drawing, Eeyore drawing, gacha life drawing,…These are cartoon character drawing tutorials in the countless drawing tutorials we create, hopefully helping you get the real value to create better drawings. I hope you find these tutorials helpful. Please enjoy and happy Sonic drawing!
Please recommend your friends come here, thank you very much for that!