How To Draw A Flower – The Details Instructions
Creating a beautiful flower drawing in just 9 easy steps.
Right now you learn how to draw a flower with our super easy-to-follow step-by-step flower drawing tutorial. Whether you would like to draw a rose, daisy, tulip, or sunflower, the flower is a beautiful subject to practice your sketching — and to help make it interesting. We give nine steps and you will follow our instructions and our image because, in each step, we provide the illustrating to make it easier for you to complete your tasks. Along with the tutorial, I have also included a couple of free flower coloring pages that you can print off and give to your kids to color! Whether you are a beginner or you are an expert in drawing, you must get the interesting entertainment channel we provide for free and you come here anywhere and anytime with your device connecting to the internet. You go to step by step in this instruction and finish your task. It is not simple but not too difficult. You need to concentrate on each step equivalent to the quests you need to finish.
How To Draw A Flower – Let's Get Started.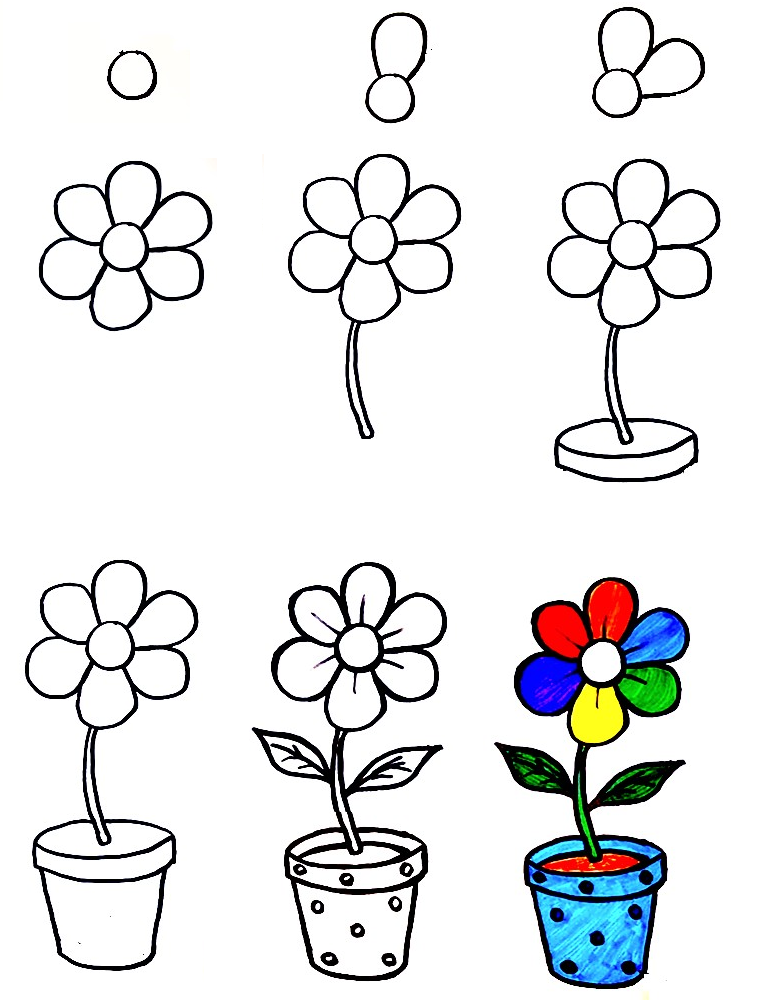 Here, we explain in nice steps how to draw a lovely flower in the pot! With this simple and fun method of learning to draw, you and your kids will become real artists! It would help if you prepared pencil, eraser, colored pencils, drawing paper before drawing. You will use a pencil to draw on paper and you can easily erase them if you make a mistake. This mission is not difficult and asks for your patience and ingenuity, you will go to step by step in our instruction and finish the task. Once you get a complete flower, you can choose the colors and make coloring for your product or others images on our coloring pages. We update many images related to many categories and you can enjoy them for free. Drawing and coloring are good activities and they help you to reduce stress and worries to make life better. This guide will teach you how to draw a flower, with technique tips and suggestions to make your flower as lovely as can be. Now, let's get started to draw a flower.
Step 1- Draw A Small Circle To Make The Center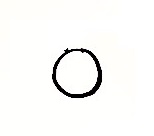 Very simple task in this step, you just draw a small circle to make flower's center. From where you will soon draw in the flower's petals. Once you have these elements looking as they do in the reference image, you're ready for step 2!
Step 2 – Draw The First Petal.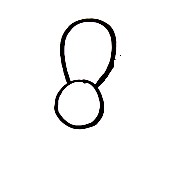 In the place of the outline, add in the first petal of the flower. From the center of the flower, you use the curved line to make the first petal for the flower.. It is very simple, you just spend some minutes on this mission. Now, you can move to step 3 and continue your task in drawing a flower.
Step 3 – Draw The Second Petal.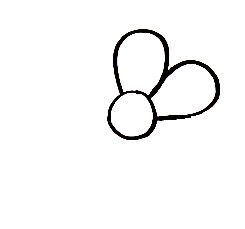 Now, you draw a second petal for this flower. From the center and the first petal, you add more a petal for the flower. This mission is not complex and you finish it in some minutes and continue your task in the fourth step.
Step 4 – Finish Drawing Petals.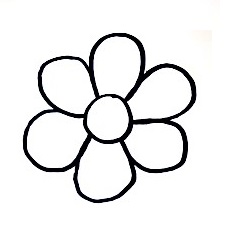 Now, you continue adding in the petals of the flower. Please look closely at the flower and place the petals where they will follow where they should be. So, you finish the task in drawing the petals for the flower and continue your task in the fifth step.
Step 5 – Draw the Flower's Stem.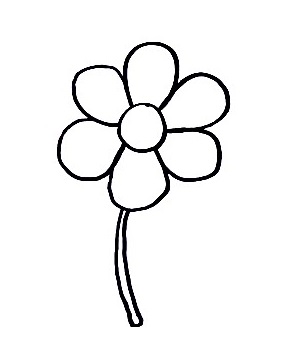 Here, your task is very simple, you draw two parallel lines downwards to make the flower's stem. You spend some seconds finishing the task here. You can move step 6 now.
Step 6 – Start Drawing Flower Pot.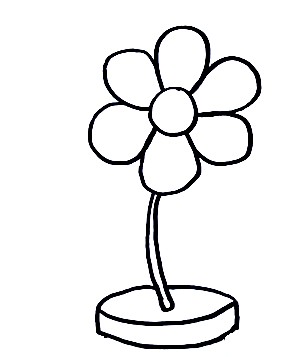 Now, you start drawing follower pot. You will use curves to draw am aval under the flower's stem. Then, you will use a curved that is parallel with this oval. That's all there is to it for this step, so when you're happy with the look of it we shall continue adding to this duck in the seventh step.
Step 7 – Complete Flower Pot.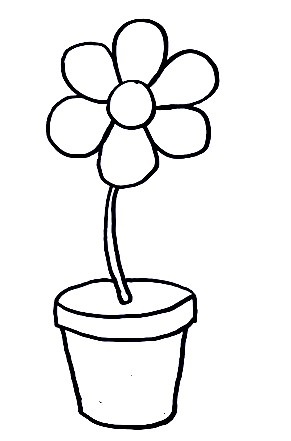 You will finish the task of drawing the flower pot in this step. You will use two parallel straight lines downwards and make the body of the pot. Now, you will use a straight to finish the body of the flower pot as well. You continue drawing a flower in the eighth step.
Step 8 – Finish Your Drawing Mission.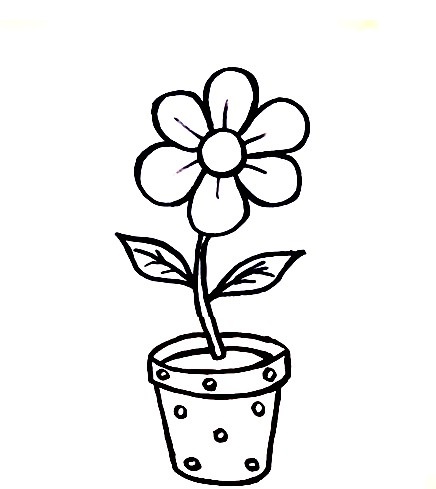 In this step, you must finish all your task for the flower and its pot. You can add some decoration details in the pot and flower to make decorating. You can look at our image and follow it. And you add leaves on each side to finish your task at this step.
Step 9 – Color Flower.
You can choose any color you like to make coloring for your product, flower. Here, we make a colored flower. We take red, green, blue, and yellow for the flower petals. We take white for the flower center, green for stem and leaves. Red and Blue are chosen for the flower pot. More, we take some black dots for the decoration of flowers. So, you finish your drawing and coloring mission to draw and color flowers. It is very interesting with those activities. You can enjoy them in your free time after the hard-working hours. You can move to
flower coloring pages
to color images. We update many instructions, coloring daily. Be sure to keep checking our site to make sure you never miss out!
DON'T MISS