Violet Girl Drawing Is Complete In 8 Easy Steps
Creating strong Violet girl in just 8 easy steps
Learn how to draw Violet, girl, with our super easy-to-follow step-by-step Violet girl drawing tutorial. You will follow our instructions and create nice Violet with your drawing skill. We have eight steps equivalent to 8 tasks you have to complete. You will go step by step in the instruction and get a fun time. Why not? This is a free activity on our site. You can come here anytime and anywhere with your device connecting to the internet. By taking part in drawing and coloring activities, you will have suitable leisure time through which you will be productive at work, and your life will also be better. Those activities are suitable for everyone, especially for children, because they can avoid using technical devices such as television, smartphone, and tablets. They are not suitable for their eyes and their evolution. This is children's favorite character, especially girls. If you are a parent, you can give this instruction to them, they will surely like it. Along with the tutorial, we have also included a couple of free Violet girl coloring pages that you can print off and give to your kids to color!
How To Draw Violet – Let's Get Started!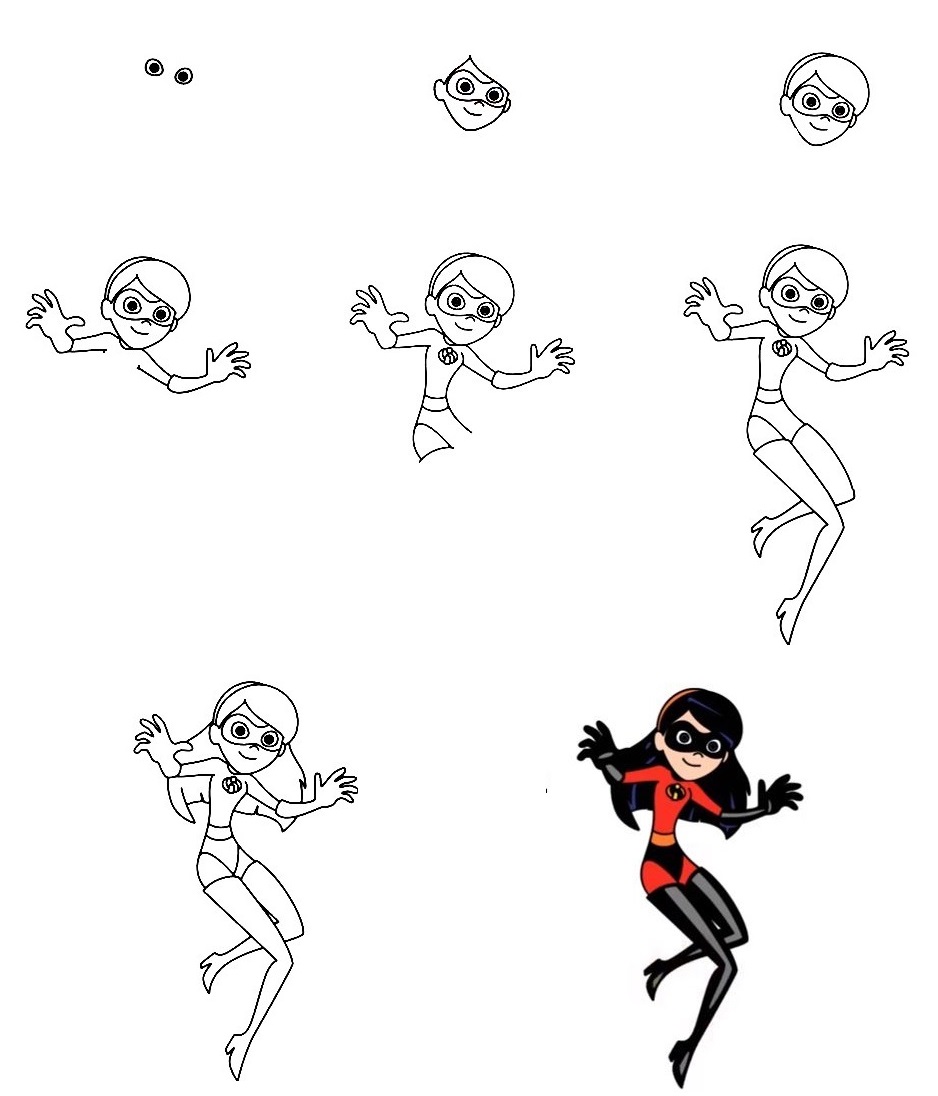 You know that Violet is the titular protagonist of the Violet Evergarden series. Many people love this character and want to draw her, but not everyone can finish the drawing. Today, you get an opportunity to let's learn how to draw Violet with us and learn more about this character. The good news is that this guide on how to draw Violet will show you how easy it can be when you know what to do! Be sure to read through this guide to find out how you can do it yourself. In the drawing, you can create more details to create your own drawings. You will get a lovely Violet with our instructions. This is not a simple task but not too difficult, and you must concentrate your mind, your passion, and your time to realize your task. Whether you are a beginner or expect in drawing, you can finish your mission easily. Now, let's get started drawing Violet with us!
Step 1 – Draw Violet's Eyes

We will be kicking off this guide on how to draw Violet, a girl, by starting with the hair. You will draw two dots for Violet's Eyes. Then you use black to color the pupils of the eyes Violet. Very simple for you in this task. You can stop work here and move to step 2.
Step 2 – Draw Violet's Face Details

For this step of your Violet girl drawing, we will finish off the face details. First, draw the ears into the tiny gaps left between the lines on the top and the bottom. Then you draw her nose under her eyes. And you continue to show her mouth with a small curved line. At the end of the quest, in this step, you will use the curves around her eyes to draw lovely glasses for her. Now you can move to step 3 and continue your task for your drawing.
Step 3 – Start Drawing Violet's Hair

As you can see in our reference image, on top of the hairstyle, there will be two curved lines that have a small gap between them. Then, below those lines, there will be two more lines that curve upwards to the center. In the next few steps, we will be adding more to finish off this hairstyle. On her head, you add a simple brooch and finish your task in this step.
Step 4 – Draw Violet's Arms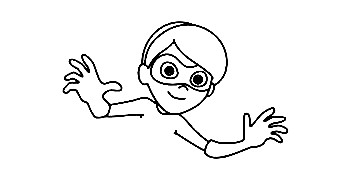 We will be drawing some arms in this step of our guide on how to draw Violet, a girl. These will start at the corner of the shoulder of the dress and then extend down to be level with the bottom of the shirt. As you can see in the reference image, we used an excellent, simple design for the arms that is quite effective! You continue your drawing in the fourth step.
Step 5 – Draw Violet's Body

You draw her buttocks and thighs with parallel curves downward. At her waist, you show her pretty waist. You can add a flower or an era name that offers her own stamp. You can go to the next step and continue your task for Violet girl drawing.
Step 6 – Draw Violet's Legs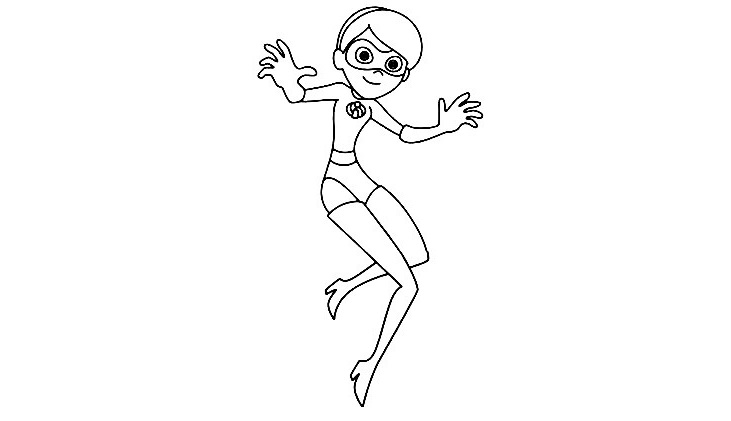 Drawing arms is one thing, but your cartoon girl drawing also needs some legs! Luckily, these will also be quite simple to draw. Drawing arms is one thing, but your Violet drawing also needs some legs! Luckily, these will also be quite simple to draw. They will be quite close to each other, coming out from the bottom of the dress and end in a pair of long shoes.
Step 7 – Finish Your Drawing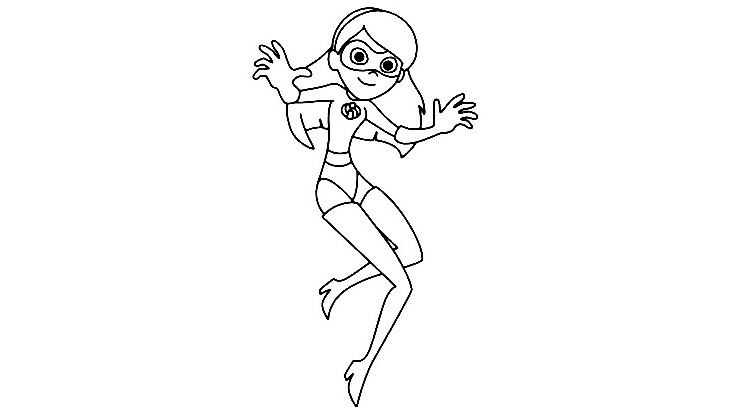 You will finish your drawing of Violet by adding the length to Violet's hair. Going back to the head of the angel, draw a half-sphere on each side of her face. Then, draw a hairline just above her forehead and outline the hair. With her hair, you can create a hairstyle you like, short, long, straight, wavy, or curly. You finish your drawing mission for your Violet.
Step 8 – Color Violet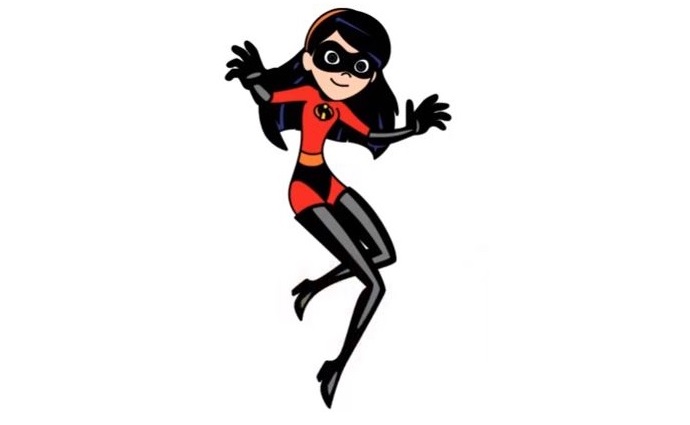 Pat yourself on the back as you have reached the end of this guide on how to draw Violet! You should be proud of the incredible drawing you have in front of you now. You choose suitable colors for your drawing. You can take any color you like. There's no limit to how much you can personalize your picture, so let your imagination run wild! We take red for her dress, black for socks, shoes, hair, and glasses, and peach for her skin. You can use your creation for this step. Once you get completed Violet, you can move to Violet girl coloring pages to enjoy many images related to Violet girls and choose colors to make coloring. We update coloring pages and drawing blogs every day. If you like our products, don't forget to give us a thumbs up and recommend them to your friends! I hope you get a great time here.
Use the video and step-by-step drawing instructions below to learn how to draw a nice Violet girl. Thanks for visiting! Subscribe to the How To Draw YouTube Channel for our new tutorial.