How To Draw An Unicorn – The Details Instructions
The Unicorn is an image of a one-horned animal found on some seals from the Indus Valley civilization. Seals with such designs are believed to bear signs of high status in society. Up until now, unicorns are all in our imagination.
Unicorns are mythical, magical horses with spiral horns in the center of their heads. Although there is no fossil evidence of such a creature, it has been depicted in the artworks of civilizations across Europe and Asia since ancient times. Along with the tutorial, we have also included a couple of free
Unicorn coloring pages
that you can print off and give to your kids to color!
Indeed, in ancient Greece, unicorns existed not in mythology, but in the encyclopedia of natural history.

One theory is that the idea of ​​the Unicorn first appeared when the spiral tusk of a whale called a narwhal was discovered on the coast. In medieval Europe, ivory was often sold in the name of unicorn horns, believed to have the power to cleanse contaminated water and heal diseases.
Modern popular culture has come to regard the Unicorn as an icon, especially in children's cartoons. Popular renditions of this legendary animal include The Last Unicorn (1982), The Chronicles of Narnia (2005), and the My Little Pony series.

Do you want to draw your own cute Unicorn with wings? All you need is a piece of paper, a pencil, and this step-by-step drawing tutorial. Optionally, you may want an eraser to correct mistakes and erase excess lines

How To Draw An Unicorn – Let's Get Started!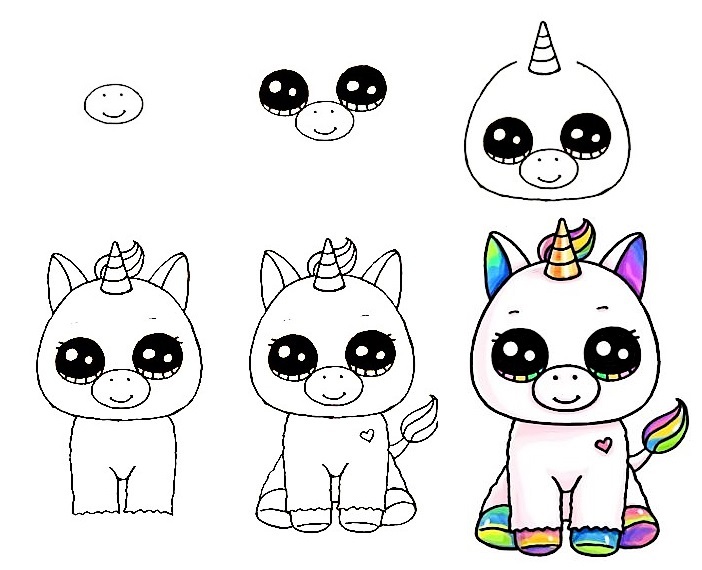 You will follow us and learn How To Draw An Unicorn in six steps. Please observe each image!

Step 1- Draw Smiley Face In Unicorn Face.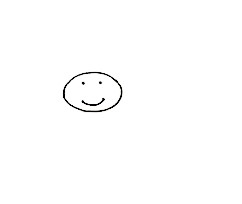 This is a simple mission because you need to draw a smiley face In Unicorn face in this step.

Step 2 – Draw Unicorn Eyes.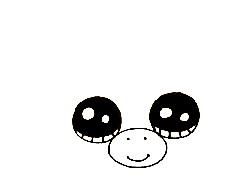 Next, draw a curved line going through the circle. Draw two shorts, curved lines at its ends. This forms the eye of the Unicorn.

Step 3 – Draw Face Sketch And Horn For Unicorn.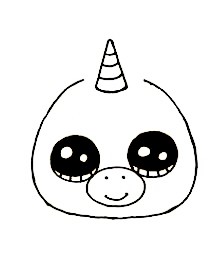 You will draw a curve around the outline for the Unicorn's face. To illustrate the horns, start by extending a straight line from the top. Then use a series of curved lines connected to form a spiral pattern of the horns.

Step 4 -Draw Unicorn Body.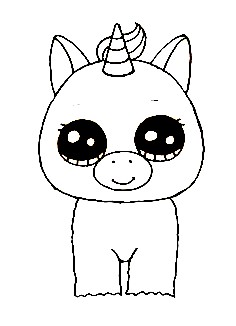 You will draw Unicorn's body has curves. Next, remove the legs. Each leg will consist of two long curved lines, joined at the end by a shorter arc. Notice how the curve of the lines outlines the shape of the hooves, curving slightly upwards above the base of the foot.

Step 5 – Draw Unicorn Tail.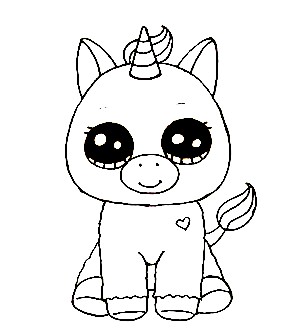 Now, you will draw a cute tail for Unicorn. It is elementary for this step. Would you mind looking at our image and following it to make a complete Unicorn?

Step 6 – Color Unicorn.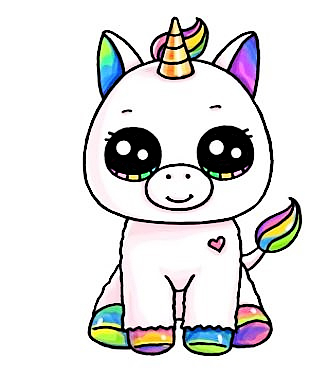 The last step is very simple, you just need to choose a color and color the Unicorn coloring page that you have just completed. Please choose your favorite color, here we choose some colors as the main color but you can also choose another color as long as you color the car, you feel it is suitable. Please color your cute Unicorn the way you like it. Since unicorns are imaginary animals, they can be any rainbow color. You can choose any colors for your Unicorn as well.

Please read How To Draw to learn drawing more coloring pages.
DON'T MISS