7 Simple Steps To Create A Cute Panther Drawing – How To Draw A Panther
Creating A Strong Panther Drawing In Seven Easy Steps
We have created a step-by-step tutorial to make a complete panther drawing, summed up in seven quick and easy steps. We have seven steps equivalent to seven missions that you must pass. This task is not simple but not too difficult; it requires you to focus on the process of learning to draw. It takes about 30 minutes to complete this task, but once you get used to learning how to draw, you can achieve it more quickly. Drawing is a fun activity for everyone. I hope you enjoy it too and actively participate in drawing lessons with us. With the panther drawing guide, you get more information about this animal.
How To Draw A Panther – Let's Get Started!
Panther is a predators; they live over the world on continents such as Africa, Asia, and South America. In addition to the strength of predators, they are also very graceful and beautiful. Nowadays, people often put pictures of the panther in the living room to show the solemnity of the house, such as pictures or panthers made from stone or wood to make the home more majestic. Before learning to draw panthers, you need to prepare some things such as a pencil, pen, eraser, and A4 paper,…then you will proceed to draw with pencil and paper. During the drawing process, if you make a mistake, you can completely erase and redraw until you are satisfied with your image. Finally, your color for your drawing with the natural color of the panther or your favorite color. Along with this drawing guide, you can enjoy panther coloring pages for free on our website to practice your drawing and coloring skills. Now, let's start going through the seven steps to drawing a panther!
Step 1 – Draw Head And Face For Panther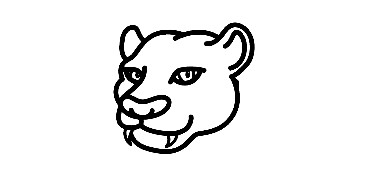 we will be focusing on the head and face of the animal in this first step. To start this, draw some curved lines to form the rounded outline of the otter's head. Some small, round ears will break this outline at the top of the head and the mouth jutting out at the bottom. You continue your task with two ears on two sides of your head. Then you draw two eyes, a nose, mouth with two teeth. Once you have replicated the lines as they appear in our reference image, you're ready to move to step 2!
Step 2 – Draw Neck And A Front Leg For Panther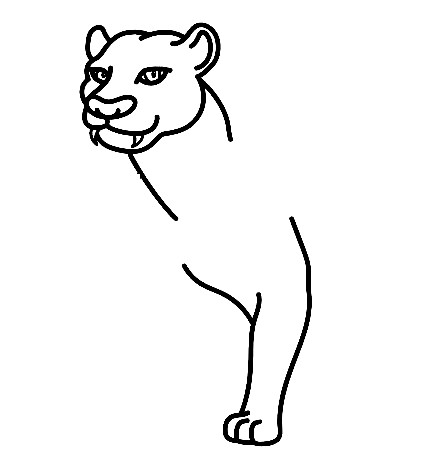 In this second step of the tutorial on drawing a panther, you draw a neck and a front leg for the panther. To realize this mission, you must use parallel lines to show the neck and leg of your animal. Our reference picture will show you what it should look like, and once you're happy with it we can move on to step 3!
Step 3 – Draw More A Front Leg For Panther
You continue to add more of a front leg for the panther. Like the front leg you have drawn in step 2, this leg is created by two parallel lines and a finished leg with a foot and some toes, as you see in our illustration.
Step 4 – Draw A Hint Leg And Back For Panther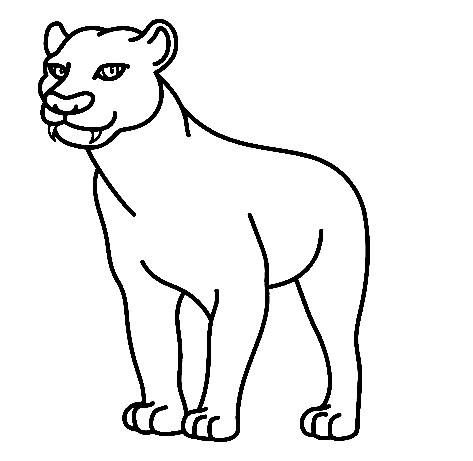 Right now, you use a curved line; we will draw the top of the head, extending to the neck and back. Then you continue to realize your mission of this guide on how to draw a panther with a back leg. Similar to drawing the front legs but the hind legs, you will draw bigger because the nature of hind legs is always bigger than the front legs.
Step 5 – Add More A Hint Leg For Panther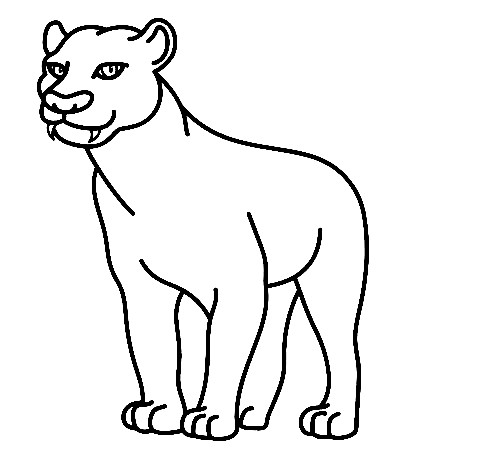 Only one more foot left, and you will finish drawing the panther's body to move on to pulling its tail. The hind leg is partially covered by the front leg, so you don't need to draw a complete hind leg here.
Step 6 – Draw Panther's Tail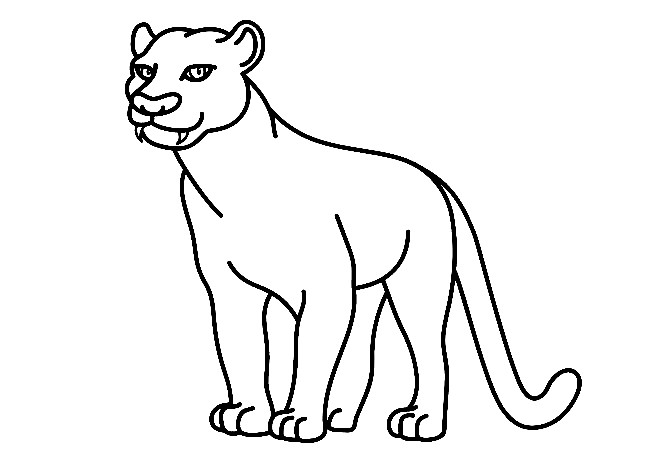 Your mission in this step of your panther drawing is to draw a long tail that is made of two parallel lines. Simple, right? You can completely follow our reference picture; you only need a few minutes to complete this task before moving to the last step of coloring your panther.
Step 7 – Color Your Panther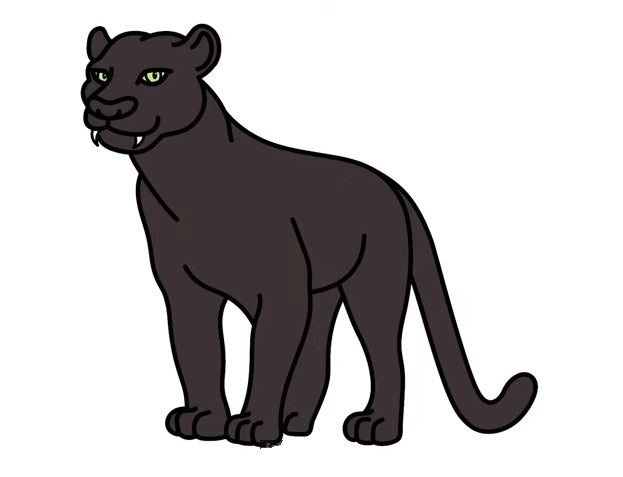 This step's task is straightforward; you need to use your favorite color to color for your panther drawing or use its natural color. Panthers typically have a rich black coloring, which is what we went for in our reference image.
Your Panther Drawing Is Complete!
That brings us to the end of this guide on how to draw a panther! The panther drawing tutorial may seem complicated at first, but if you follow our drawing tutorial and do it slowly, you will surely be satisfied with the result. You get a comfortable time and funny here. Those drawing and coloring activities are good for everyone, from children to adults. If you are a parent, you can give this instruction to your kids. You can refer to some animal drawing on our website Coloringcool.com such as husky drawing, moose drawing, hyena drawing, …We hope that you enjoyed our tutorial on panthers art, and that you will join us again for more easy and exciting drawing guides! Have fun with this panther drawing!