7 Simple Steps To Create A Nice Creeper Drawing – How To Draw A Creeper
Making A Cute Creeper Drawing In The Easy Seven Steps
Today with our simple guide, you get an opportunity to learn how to create a creeper drawing with us.
There are seven steps equivalent to seven tasks you must finish to get a complete creeper.
Depending on your ability, you can complete this task sooner or later, but drawing a creeper takes about 25 minutes.
We also arrange from easy to difficult so you can quickly complete the creeper drawing task whether you are a beginner or an expert in drawing.
Learning to draw a creeper with us to get a fun time, we also illustrate each step to help you realize your task quickly.
You will get some things such as a pen, pencil, and eraser before starting to draw a creeper.
With this creeper drawing guide, you can enjoy creeper coloring pages for free on our website to practice your drawing and coloring skills.
Let's go to seven steps on how to draw a creeper with us!
How To Draw A Panther – Let's Get Started!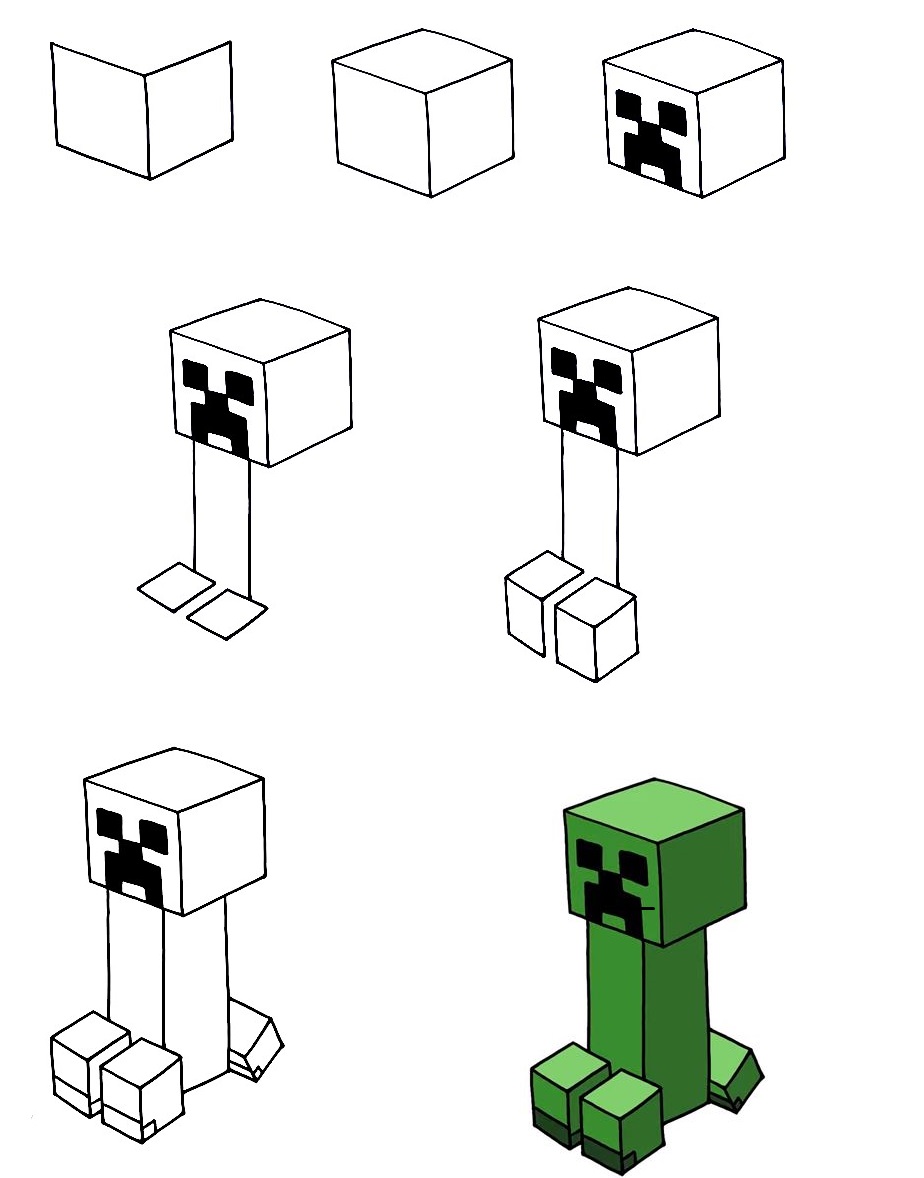 Step 1 – Draw A Part Of The Head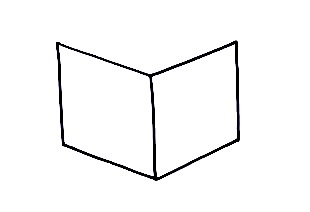 Like Minecraft, you will create a creeper with Hsquares; you start your task with our guide on how to draw a creeper with a part of the head.
Very simple because you need to draw two squares side by side, as seen in our reference image.
You can draw by hand or use a ruler to realize this task. Once you're happy with your mission here, you can move to the second step.
Step 2 – Draw The Head Outline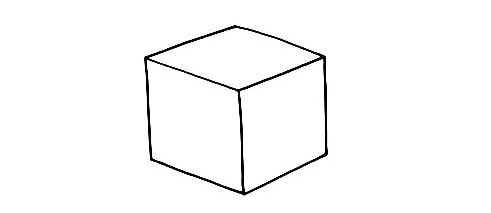 Your task in this step of our tutorial on how to draw a creeper is to draw the head outline for your character.
You can use a ruler to draw the straight lines for this square and make the head outline.
You now have a cube representing your character's head, a creeper.
You can stop your task in this step here and continue your drawing mission in the next step.
Step 3 – Draw The Face Creeper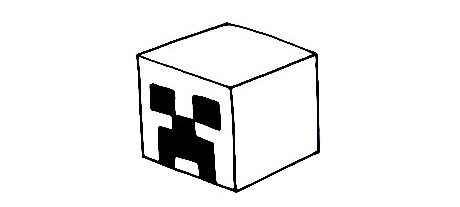 You will finish off the face and the head of this character with some black details.
Use the simple lines to complete this task; you can observe our reference image and follow it.
Step 4 – Start To Draw Body And Foot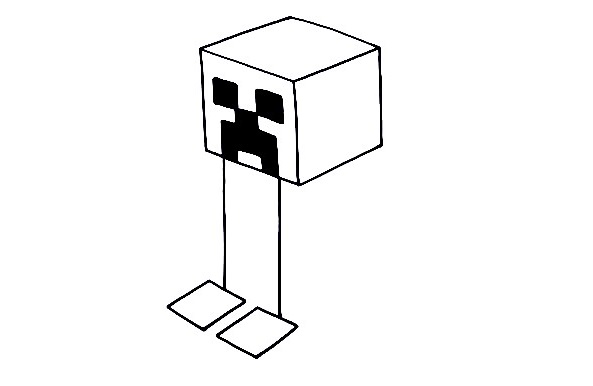 You draw the body and foot for your character in this step. You continue to draw straight lines for this task.
Please use two straight lines to sketch the body and then use two squares for the foot outline of the creeper.
You will come back with these details in the next step.
Step 5 – Draw Some Details For The Feet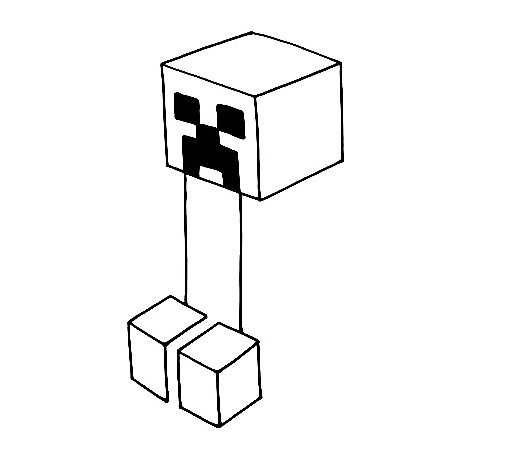 If in step 4 you only drew two squares for the creeper's legs, in this step 5, you will draw a few more lines on those two circles to form two cubes for your Creeper's legs.
So, your task for this step is done; you can move to the sixth step.
Step 6 – Finish Off Your Drawing Mission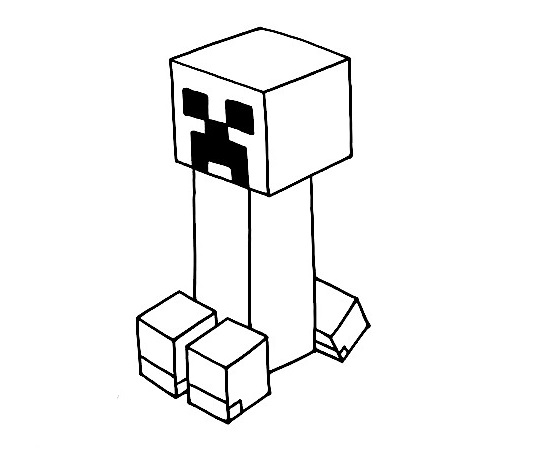 You must finish off your drawing mission in this step.
Your task in this section must complete all the functions of drawing the creeper. You complete your character before you move on to the final step of coloring.
Step 7 – Color Your Creeper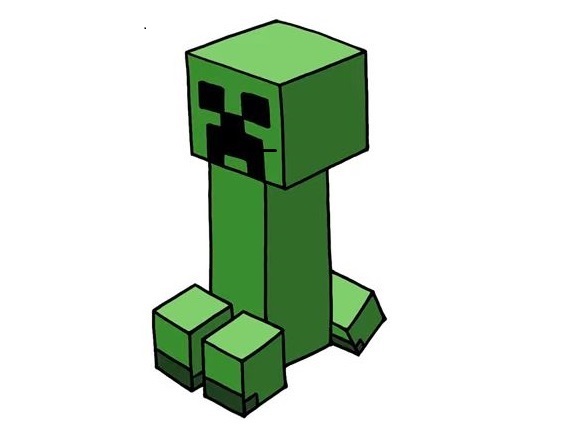 You finish your drawing mission, and right now, you must choose the suitable colors for your product, creeper.
You can choose the color according to your taste because there is no limit to color creativity. Naturally, your creeper drawing is green, and we choose green for it.
Your Creeper Drawing Is Complete
That brings us to the end of this guide on how to draw a creeper! The panther drawing tutorial may seem complicated at first, but if you follow our drawing tutorial and do it slowly, you will surely be satisfied with the result. You get a comfortable time and funny here. Those drawing and coloring activities are good for everyone, from children to adults. If you are a parent, you can give this instruction to your kids. You can refer to some cute characters on our website Coloringcool.com such as sonic drawing, hedgehog drawing …We hope that you enjoyed our tutorial on panthers art and that you will join us again for more accessible and exciting drawing guides! Have fun with this panther drawing!