8 Simple Steps To Create A Scary Hedgehog Drawing – How To Draw A Hedgehog
Creating A Ferocious Hedgehog Drawing In Just Eight Easy Steps
In this quick tutorial, you'll learn how to create a hedgehog drawing in eight easy steps – great for you and your kids. There will be eight steps equivalent to 8 tasks that you need to overcome, and the images we give you as an example for reference, through which you perform the task easier. It will take you about 30 minutes to complete this task. This is not a simple task, but it is not too difficult; you must focus and persevere until you achieve the hedgehog drawing. We also hope this guide has helped you better understand the hedgehog, a creature that attacks predators with its feathers.
How To Draw A Hedgehog – Let's Get Started!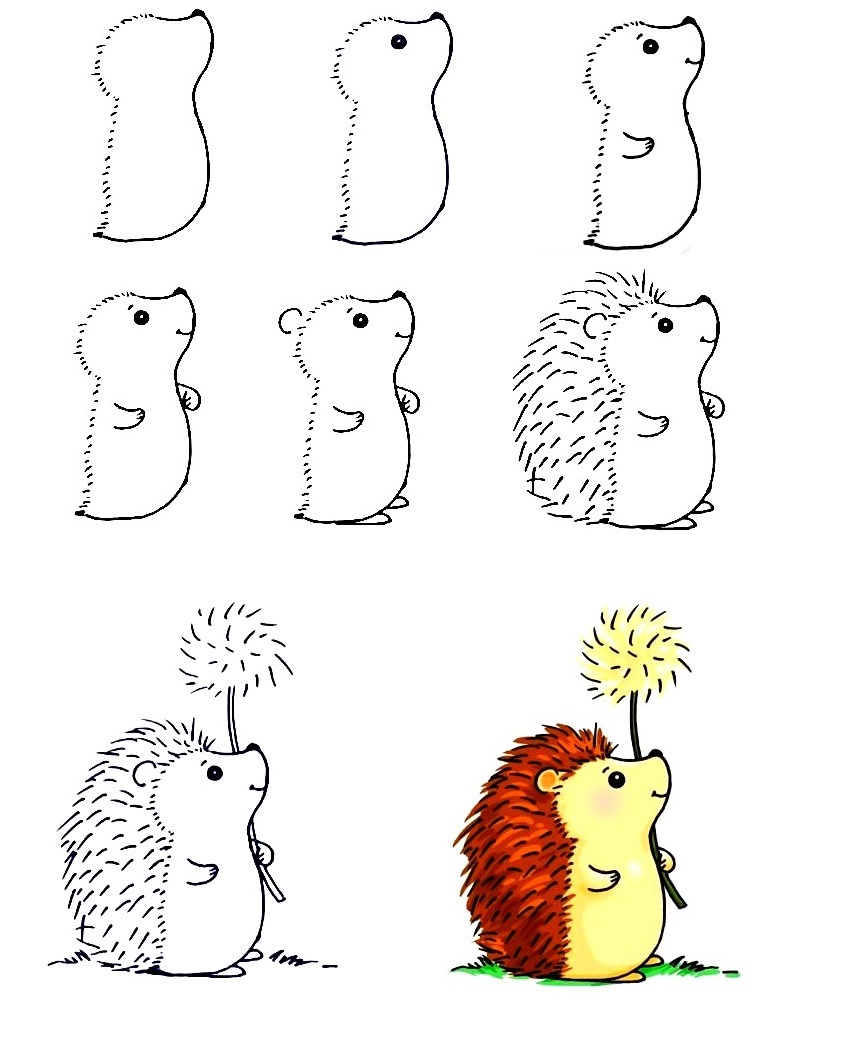 Hedgehog is a small thorny creature, do not pat its back because it can attack you with scary feathers. However, this is a cute creature and is loved by many people, so many artists still love drawing hedgehogs. And today, you also have a chance to draw a hedgehog with us. We give instructions and reference pictures. You must follow our steps. We hope that you will have a relaxing time with us. All you need to set up this how-to-draw a hedgehog activity is a set of colored pens, pencils, colors, A4 paper, and an eraser before starting to draw. Then you will proceed to draw the hedgehog by drawing with a translucent pencil. If you draw it wrong, erase it and draw again until it is correct and highlight them. After you complete the hedgehog drawing, you can choose the color for your product. Along with this drawing guide, you can enjoy hedgehog coloring pages for free to practice your drawing and coloring skill. This fun must-do will help you feel relaxed after stressful working hours, and it is suitable for everyone from adults to children; you have the opportunity to explore the colorful world with us. I believe you will have a great time. Right now, let's go six steps to realize the task of how to draw a hedgehog!
Step 1 – Draw The Hedgehog's Body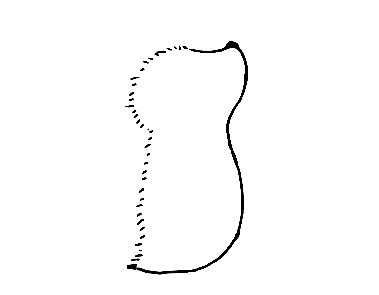 You will start the work of drawing the hedgehog with its arched back. This is also its salient feature. Then you use a curved line from the back to the top to show the face, head, and body outline as you see in our reference image. You can now move to the second step of our guide on drawing a hedgehog.
Step 2 – Draw The Hedgehog's Eye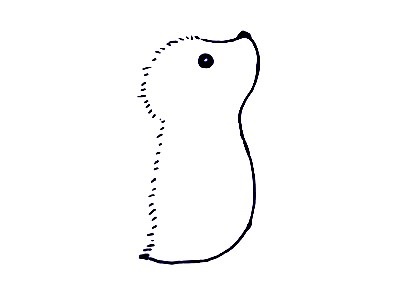 You draw a small black circle on its face to create a hedgehog's eye. We can only see a side of the hedgehog, so we draw only an eye for the hedgehog and go to the next step.
Step 3 – Draw A Front Leg And a Snout For Hedgehog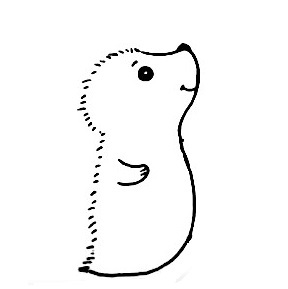 Your task in this third step of your hedgehog drawing is to draw a front leg and a snout for your creature. Depending on your preference, you can draw the hedgehog's legs as long or as short as our drawing. At its face, you draw a short curved line for the snout of your hedgehog.
Step 4 – Add More A Front Leg For Hedgehog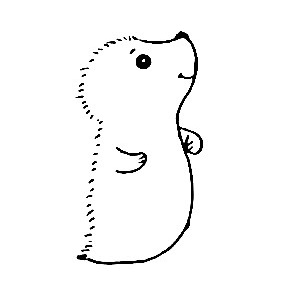 Similar to step 3, you will have to add a front leg for the hedgehog in this step 4. Since the body will partially cover this leg, you can draw the visible part. So, finish the task here and come to the fifth step.
Step 5 – Draw Hedgehog's Ear And Two Hint Legs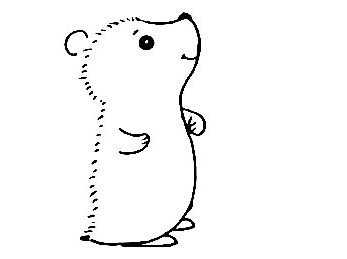 In this step of your guide on how to draw a hedgehog, you will draw its ear. Draw a curved line similar to a backward letter C on the left side of the head as a guide for the hedgehog's ear. Then, you start to draw two back legs for your creature. The detail of the back leg you should draw in proportion to the front leg will make your drawing more beautiful.
Step 6 – Draw The Quill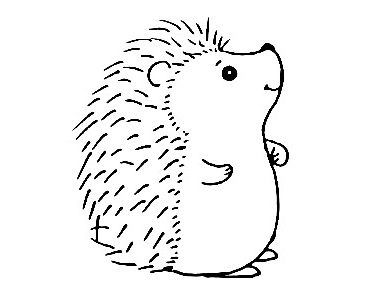 Right now, you draw the quills for your hedgehog drawing in this step of our guide on how to draw a hedgehog. You use the short lines to show that, as seen in our reference image. You will draw even and overlapping hedgehog feathers that look scary too.
Step 7 – Finish Off Your Drawing Task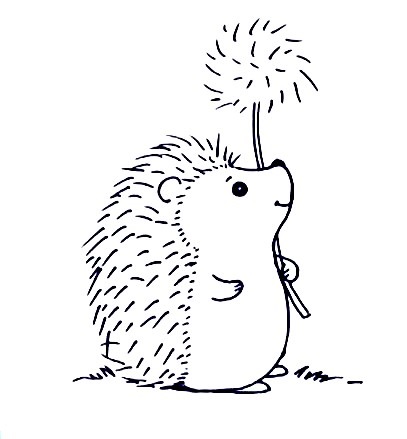 Right now, you add decoration details for your product to make your hedgehog more excellent. Specifically, here you will draw the firework that your hedgehog is holding; you can observe our illustration and follow it.
Step 8 – Color Your Hedgehog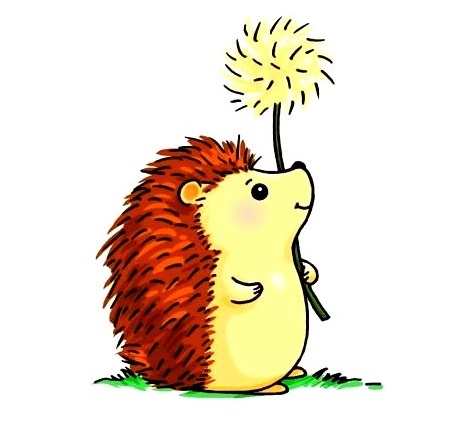 It's time to choose suitable colors for your drawing. In this step, you can completely follow your preferences and choose any color you like for your product. You can also choose to mix colorful colors to make your hedgehog drawing more beautiful and bring your style.
Your Hedgehog Drawing Is Complete!
So, you finish your drawing and coloring mission on how to draw a hedgehog. You can admire your product once again and decorate more if you like. You have a great time learning to learn drawing with us. On our website Coloringcool.com, you can enjoy many drawing guide such as grasshopper drawing, moth drawing….You can refer to our instructions and follow them; you will draw anything you like if you are patient and focus on our instructions. I hope you like our educational products and recommend your friends to come here. Have a fun time with hedgehog drawing!