6 Simple Steps To Create A Fresh Carrot Drawing – How to Draw A Carrot
Create a Carrot Drawing In Six Easy Steps
Carrot drawing is not difficult to perform, but you need to concentrate on getting success.
Today we will give a tutorial to draw a carrot with the fun time.
This tutorial takes about 20 minutes to complete; you can do it with paper, pencil, pen, color, and an eraser.
Before we start drawing carrots, we will learn a little about this vegetable.
This vegetable is commonly grown in cold countries; it is very healthy and often yellow.
It's not just humans who eat carrots; you can also see a rabbit holding it.
Because carrot drawing is so simple that everyone can participate, including preschoolers, learn to draw a carrot, and then you can be a drawing teacher for your kids.
We advise using a pencil to draw because you can easily erase mistakes and redraw them until you are satisfied with your picture.
Once you get a complete carrot drawing, you can choose suitable colors for your products.
There are six steps equivalent to six tasks that you must pass to get the final result.
Let's go to step by step and slowly draw, sure you will be satisfied with your image.
Along with this drawing guide, you can enjoy carrot coloring pages for free on our website to practice your drawing and coloring skill.
If you practice regularly, your drawing and coloring skills will improve.
We were going to six steps on how to draw a carrot with us!
How To Draw A Carrot – Let's Get Started!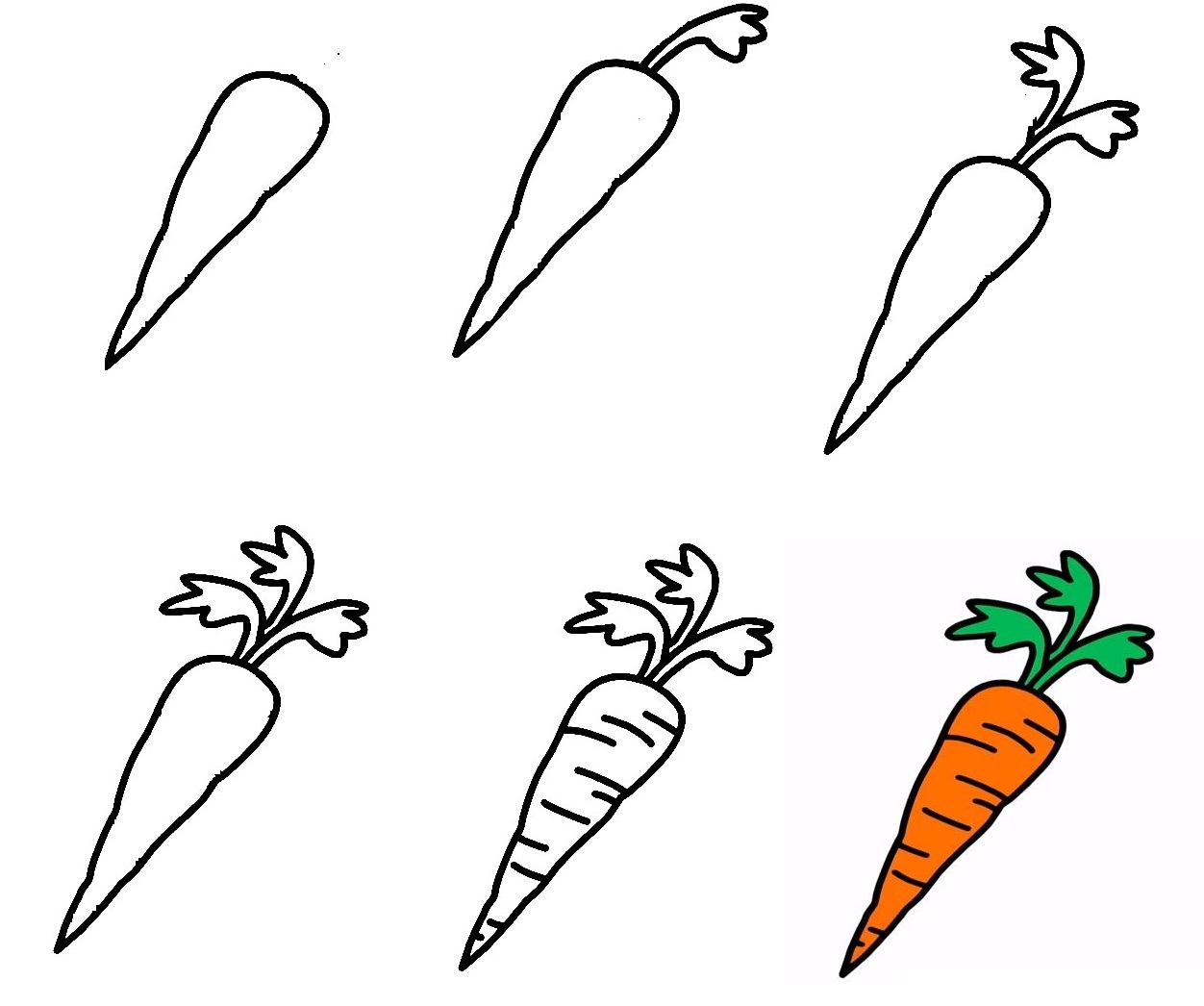 Step 1 – Draw Carrot Shape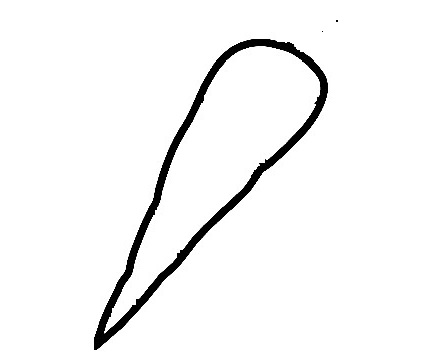 We'll start with two simple curves that meet at one point to form the shape of a long, pointed carrot.
As you see in our reference, there will also be a curve to draw the top of the carrot. Once you finish off all those tasks, you can move to the second step.
Step 2 – Draw The First Leaf Of Carrot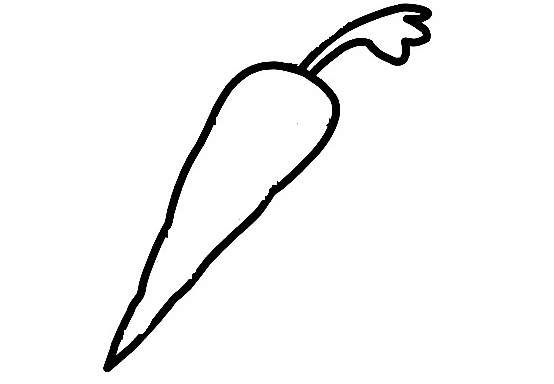 For this second in this step of our guide on how to draw a carrot, you continue to use the curved lines for the first leaf.
From the top of the carrot, you will draw two short parallel lines forming the leaf's stem; then, you will draw other curved lines forming the carrot leaf. So, that's all you need to do before moving on to the next step.
Step 3- Keep Adding Leaves For Your Carrot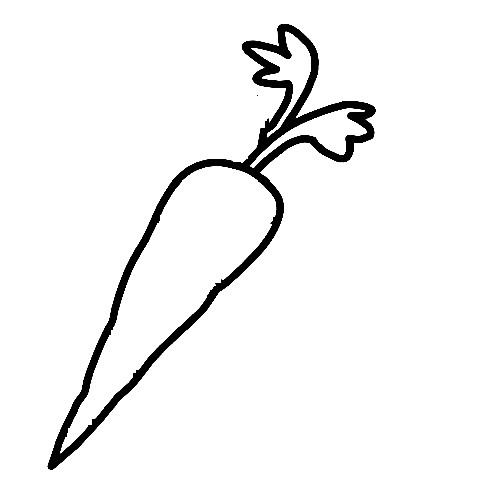 Similar to step 2, in this third step, you will add more details to the carrot leaves. You need to use curved lines and straight lines for this mission.
Once your drawing is close to our reference, you're ready to move on to the fourth step.
Step 4 – Finish Off The Last Few Leaves Of Carrot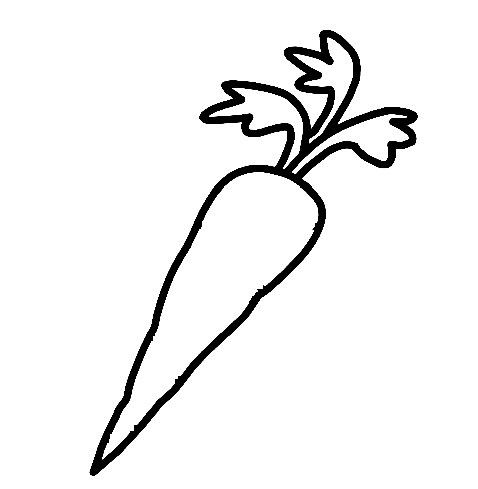 You will draw the last detail for the carrot's leaves in this step of your carrot drawing.
You will use the same operation as steps two and step 3 of our guide on how to draw a carrot. You use curved lines and straight lines for your mission of this step.
Once you have replicated the lines as they appear in our reference image, you're ready to move to step 5!
Step 5 – Draw The Final Details For Your Carrot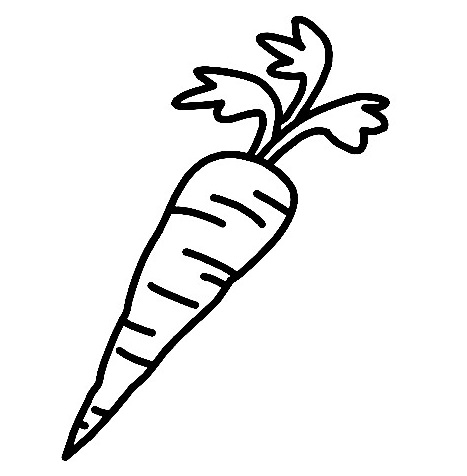 It's time to draw the details for your carrot drawing. You use the small lines in the shape of a carrot, as seen in our reference picture.
This step is easy for you; you can use a short staggered line to draw on the body of the carrot to create a more realistic carrot skin.
You can add some decoration details before moving to the last step of coloring your carrot.
Step 6 – Color Your Carrot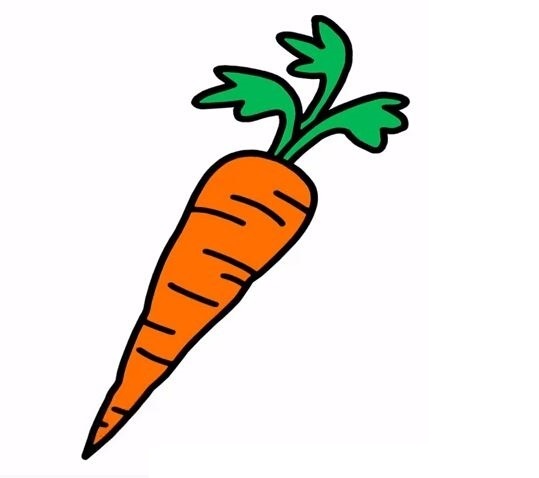 That brings us to the last step for coloring. You will use suitable colors for this vegetable, carrot. As you know carrot is yellow, and its leaves are green; we have chosen the color according to nature, as you see in our illustration.
Did you also use yellow for the carrot and green for the leaves for your carrot drawing? Show your product for us to see.
Your Carrot Drawing Is Complete
Right now, you have finished your drawing and coloring task of our guide on how to draw a carrot through six simple steps.
I hope you will understand all the instructions in this drawing guide. On our website Coloringcool.com, you will get great experience with drawing guides, coloring pages, and blogs for free. You will also easily find vegetable drawing tutorials here similar to carrot drawing such as pumpkin drawing, beetroot drawing, onion drawing, or cauliflower drawing. These are also easy drawing tutorials you can recommend for your kids to have a good time with them.
Drawing will help children develop many skills, such as holding a pen, color recognition, and teamwork skills. Moreover, when participating in drawing lessons, children will avoid being exposed to toxic games that are not good for their health and development. Hopefully, with this simple drawing tutorial, you can enjoy and feel comfortable in your free time!