6 Easy Steps To Create The Nice Bangs Drawing – How To Draw Bangs
Complete Bangs Drawing In 6 Easy Steps
If you are a girl, creating the bangs drawing challenge is very interesting. Because bang is a hairstyle for girls and ladies. They love bangs and see bangs as a fashion trend, you can come across many bangs styles, and today, you have a chance to get a nice bang with us.
We give bangs tutorial in 6 easy steps, and you need to follow our instructions step by step.
There are six steps equivalent to 6 missions you need to complete and get the bangs.
Bangs are trendy in drawing people, so learning how to draw bangs is essential for anyone who wants to get better at drawing people.
In this post, we will show how to draw bangs for short hair; you can somehow use it to draw different cute hairstyles for next time.
Did you know that there are many different types of bangs, and each person chooses for themselves a style that shows their difference and uniqueness?
Not only are there different styles, but the short length of the bangs is also different, to erase from the front of the scalp to cover the forehead.
It would help if you prepared all supplies such as a pencil, pen, paper, colors, and eraser before starting to draw.
You will have to use a pencil to draw first because you can erase your mistakes easily.
We advise you to draw freely because you can erase your mistakes. During the drawing process, you can ultimately create other drawings because there is no limit to creativity.
When you are satisfied with your bangs drawing, you can choose the colors for your bangs drawing. Choosing the color is up to you as long as it feels suitable to your drawing.
In addition to making bangs, you can also enjoy bangs coloring pages for free on our website to practice your drawing and coloring. Regular practice will help your drawing and coloring skills improve.
Right now, you go to six steps of our guide on how to draw bangs with us!
How To Draw Bangs – Let's Get Started!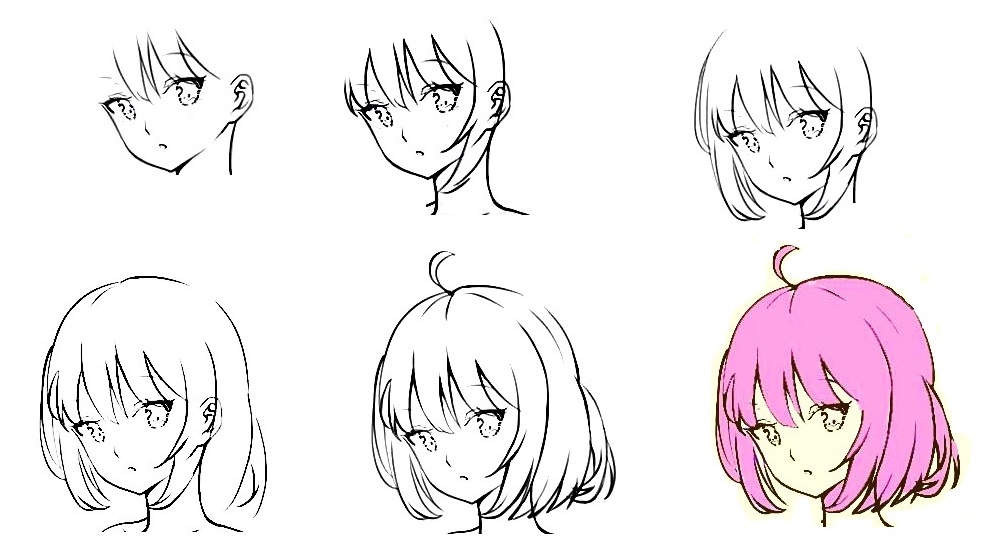 Step 1 – Draw Head And Face For A Girl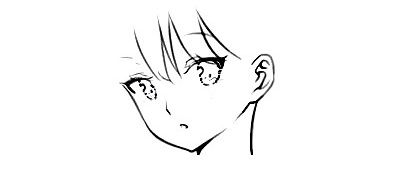 To draw bangs, we also need the head and face of the character; your task in this first step of our guide on how to draw bangs is to draw a head, face, and some frontal hair, as you see in our reference image. You can use a ready face and add some hairs if you want.
You must draw facial details with eyes, noses, mouths, and ears. Your task in this step is that you can move to the second step.
Step 2 – Add Some Hairs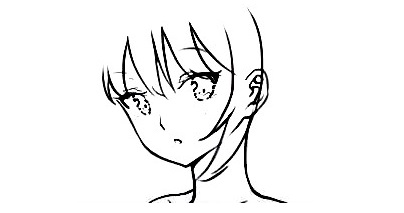 For your task in the step of our guide on how to draw bangs, you must add some hair to your bangs outlining.
Use the curved lines for this task. Also simple for you, you only take a few minutes to complete before moving to the third step.
Step 3 – Keep Draw Some Hairs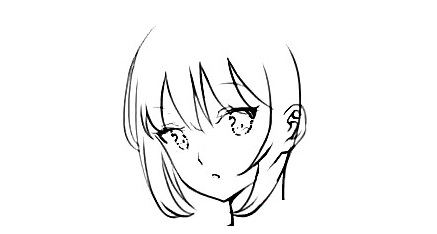 Similar to your task of step 2, you must draw some hair for your bangs drawing. Continuing to use the curved lines for this task, you can adjust the thickness of the hair as you like. Or you draw hair similar to our reference picture.
If everything is done, prepare to move on to the next step.
Step 4 – Draw Some More Hairs For Your Bangs Drawing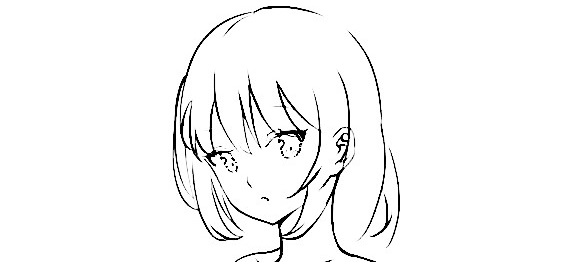 You must add more hair to your bangs, as you see in our reference image in this step of our guide on how to draw bangs.
Once you're happy with your image, you can take the next step.
Step 5 – Draw The Final Details For Your Bangs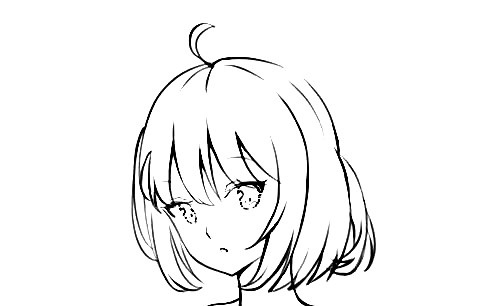 You will fill in the missing details to complete the hair before moving on to the final step of coloring your bangs. Please complete the remaining details as our illustration to finish your drawing mission.
Step 6 – Color Your Bangs Drawing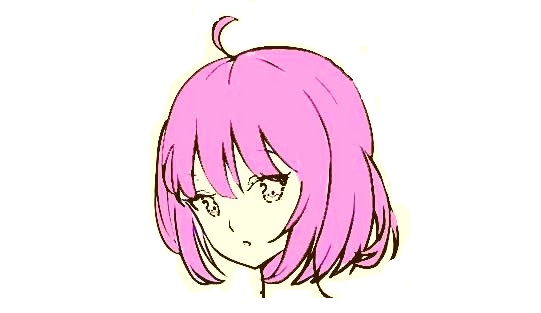 It's time to choose a nice one for your drawing. Choosing the color is entirely up to you; you can choose the color according to your preferences to match your bangs drawing.
As you can see in our reference image, we have chosen a pink and purple color for our bangs. And we're also curious about the color you choose; once you get the bangs drawing, you can show it on your Facebook or Pinterest Page for us to see.
Your Bangs Drawing Is Complete!
Now you have completed all the tasks to get the perfect bangs drawing in six steps. Now you have the bangs you want, and if you are ready for the next challenge, then you can enjoy some drawing guides such as Anime girl drawing or Violet Girl drawing. They are accessible on our website Coloringcool.com where we regularly upload our educational products, so keep checking in never to miss out!