8 Easy Steps To Create A Troll Drawing – How To Draw A Troll
Troll Drawing Is Created in just 8 Simple Steps
'Have you ever played pranks on others? Today you will have a chance to create a troll drawing with us.
There are eight steps equivalent to eight missions that you must finish.
In the mythology of the troll, folklore is a scary character that no one wants to encounter, but when the troll doll was born, the thinking changed; everyone loved the troll.
You will enjoy learning how to draw troll with us through 8 steps, we will give detailed instructions, and your job is to follow our step by step.
In each step, we provide illustrations to make drawing a troll easier.
We have also arranged this tutorial from easy to rugged, so whether you are a beginner or a drawing expert, you will quickly complete this task the best way.
In life, entertainment channels and toys are indispensable; outside of work, you need to have time to create a relaxing time for yourself and return to work more effectively.
If you are a troll lover and fan, then learning to draw a troll is also a way to show your love for trolls.
It would help if you prepared all the supplies before starting to draw, then you will use a pencil and paper to draw it; using the pencil to draw a troll makes it easy to erase your mistakes and draw again until you are satisfied with it.
Once you get a complete troll, you can choose suitable colors for your products.
In addition to learning how to draw a troll, you can enjoy troll coloring pages to practice your drawing and coloring skills.
Regular drawing and coloring will help you improve these skills.
Right now, let's get started to draw a troll with us!
How To Draw A Troll – Let's Get Started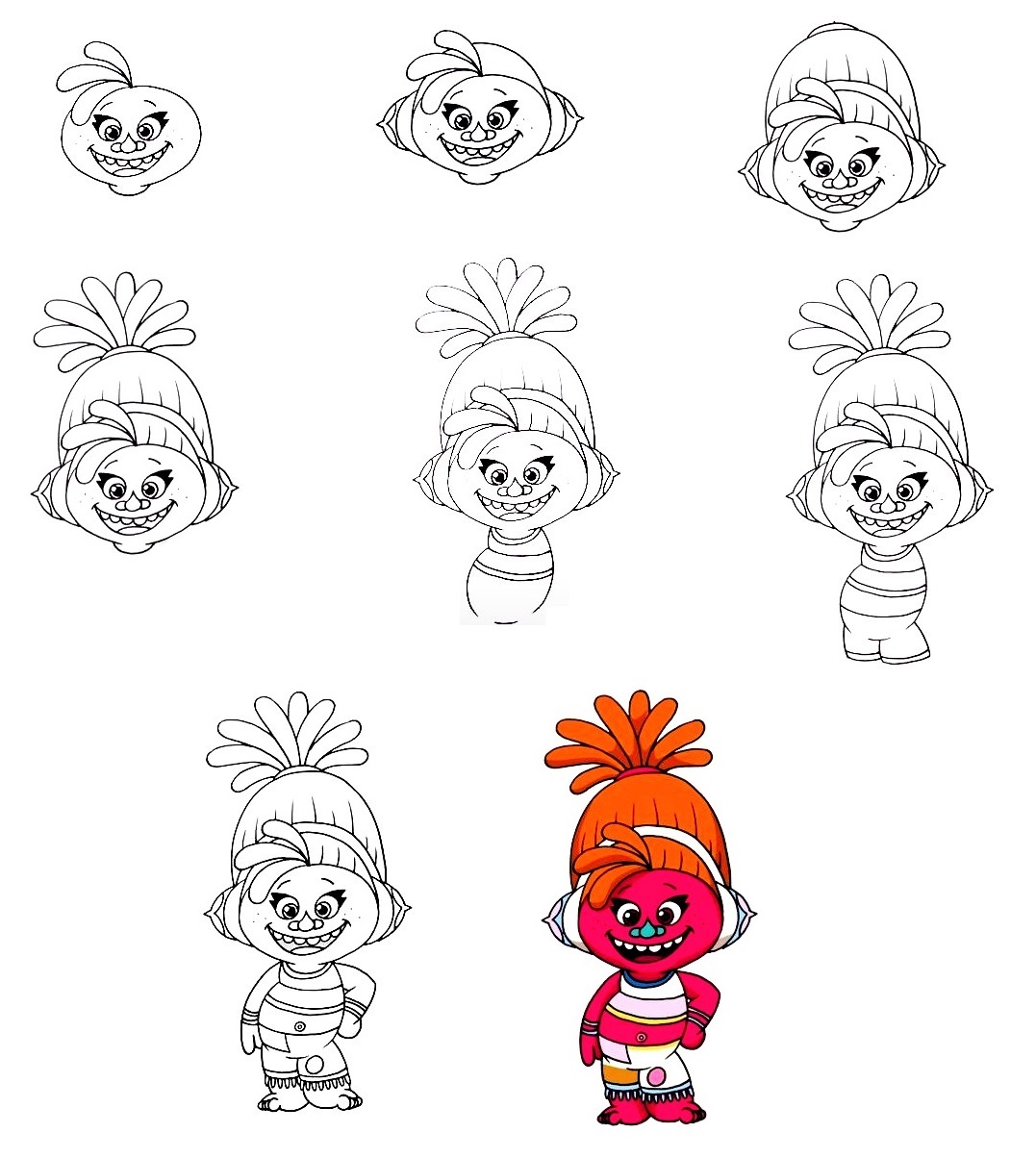 Step 1 – Draw The Troll's Face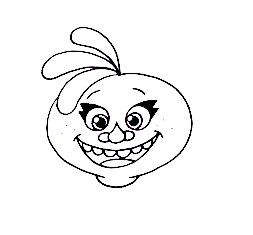 To start drawing a troll, you must draw the face details for your character.
Draw Two circles for two eyes; then draw two smaller circles for the pupils.
You continue your task of this step for our guide on how to draw a troll by drawing the mouth with the teeth for your troll. Please don't forget to draw her eyelashes, eyebrows, and some hair.
Once you're happy with your task, you can move to the second step.
Step 2 – Draw Head And Ears For The Troll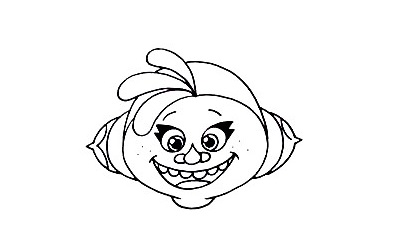 For this part of your troll drawing, use a curved line for her head outline.
The sides of the troll's face use shorter curves to show her ears, as seen in our reference image. That's all you need to do in this step, and you can move on to the next step.
Step 3 – Draw The Troll's Hat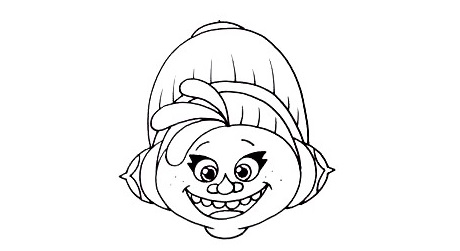 You continue to realize your task of our guide on how to draw a troll with her hat.
As you can see in our reference image, her hat is drawn from the curves above her head.
Your task in this step is simple; you spend some minutes finishing it before moving to the fourth to continue your mission in the troll drawing.
Step 4 – Add More Hairs for Your Troll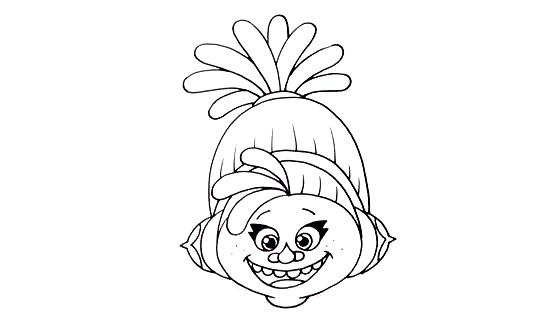 You will add more hair to the troll with curves and spikes on the head.
Here we draw a bunch of hair for the character, and if you want, you can add more strokes to the troll's hair as long as you feel your drawing is good.
Step 5 – Draw The Troll's Body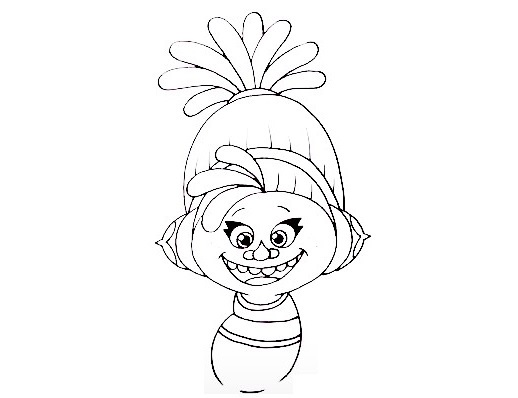 Your task in this step is to draw the body of the troll. You will use different curves to draw his chest and belly and add a few more turns to make the body more realistic.
Once you think all are good, you can go to the next step and continue your drawing mission.
Step 6 – Draw The Troll's Legs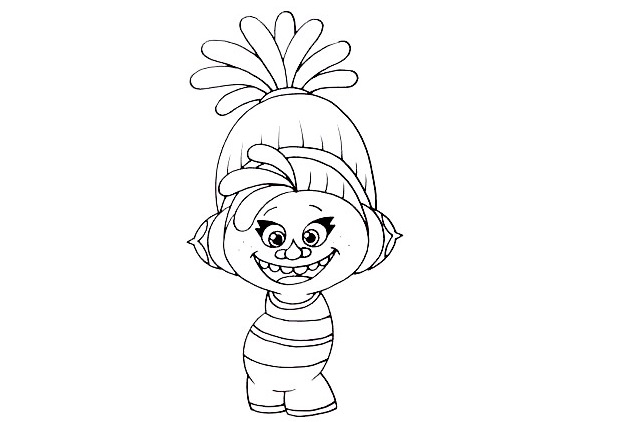 For this step, you draw the legs for your troll drawing. Use the parallel curved lines to draw each leg.
Simple as that, you can look at our illustration to ensure you're on the right track.
Step 7 – Draw The Final Details For Your Troll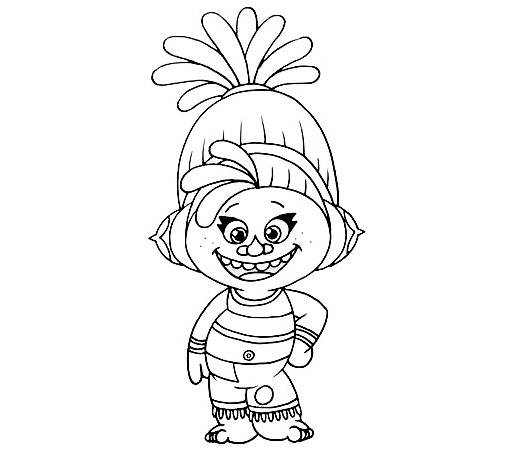 You must complete all the details in this step before moving to the last step for coloring.
You must draw two arms for your character, a troll. As you can see in our figure, you will draw two lines for each arm, and here you see one hand on the hip and the other on the left arm.
You will also draw her gloves, so it will be easier than if you were to draw each finger.
Step 8 – Color Your Troll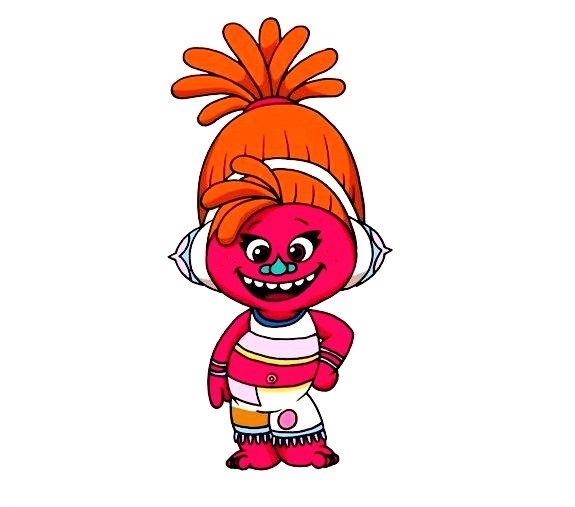 That brings you to the final step. You will choose the suitable colors for your our product. As you see in our reference picture, we choose pink and orange. You can add white for some places as well.
What color did you choose for your troll? Once you get your troll drawing, please shear your product on your Pinterest and Facebook page for us to admire.
Your Troll Drawing Is Complete!
So, in eight steps, you have finished your drawing and coloring mission of our guide on how to draw a troll with us. It's excellent, and I hope you have a good time with us; with each drawing guide, we keep it simple to make it easy for learners to do any task. Drawing and coloring are suitable activities for everyone, from children to adults. You can enjoy this entertainment channel in your free time after your hard-working time.
If you are a parent, you can give this drawing guide to your kids, and they can use it to make the entertainment channel. More, they can avoid using technical devices such as television, tablets, or smartphones. They are not suitable for their eyes and their evolution.
On our website Coloringcool.com, you can enjoy many of our drawing guides and coloring pages for free. You can find more drawing guides such as Kirby drawing, Seal drawing or Hedgehog drawing. These are similar tutorials to troll drawing; you can enrich your drawing collections.