How To Draw A Bed – 6 Simple Steps To Create A Cute Bed Drawing
Create A Cute Bed Drawing In Six Easy Steps
You will learn to create a bed drawing with us in six simple steps. You get an opportunity to learn how to draw a nice bed with us, step-by-step drawing instructions, and illustration. You will follow our instructions and create a complete bed with us. Through painting the bed, you also have the opportunity to experience how to learn to draw to have a relaxing time and help you relax. You will be more productive, and your life will be better. It's completely free on our website. You have the opportunity to make more friends with a common interest: learning to draw. Finding yourself a suitable entertainment channel is significant; it will also determine up to 50% of your quality of life outside of work.
How To Draw A Bed – Let's Get Started!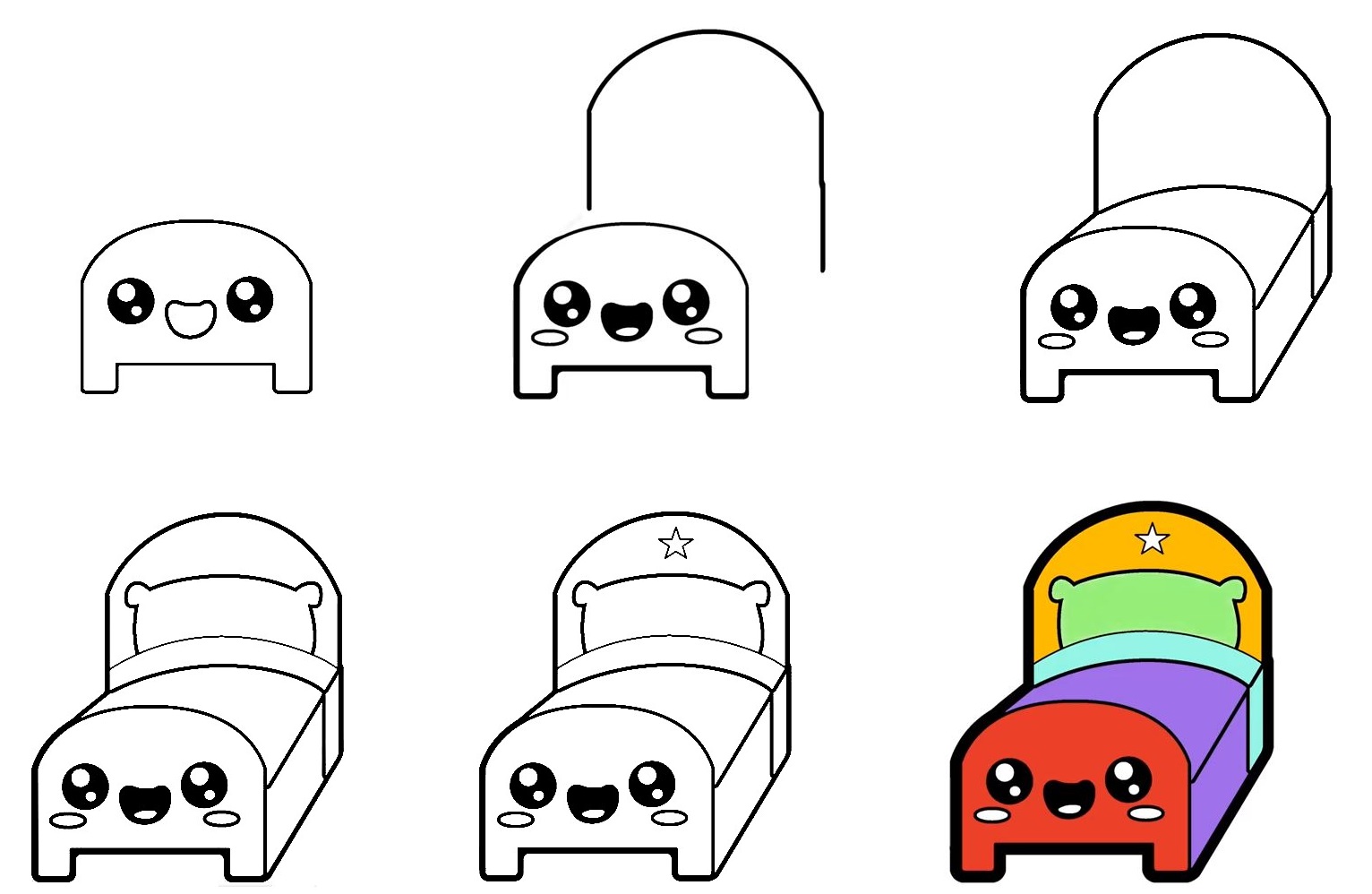 The bed is a piece of furniture used to sleep; over time, people can change the style to get a more modern, more convenient bed. Today, people use many different materials to make a bed instead of just using wood as in the past. Today you will learn to draw a bed and have the opportunity to understand more about the composition of this dear friend. Before you start learning how to draw a bed, you need to prepare a few tools such as A4 paper, pencil, pen, and eraser, …. then you will proceed to create the bed with the first drawing steps. Then you can erase the wrong lines and redraw it correctly. Finally, after completing the drawing, you will proceed to choose the color for your bed drawing. This is exciting work, you spend about 30 minutes finishing the task, and gradually, with drawing experience, you can draw a bed 30 minutes earlier. We have also arranged this guide from easy to difficult to make it as easy as possible for you. With this bed drawing guide, you can enjoy bed coloring pages to practice your drawing and coloring skills. Right now, we go into six steps for a mission on how to draw a bed!
Step 1 – Draw The Foot Of The Bed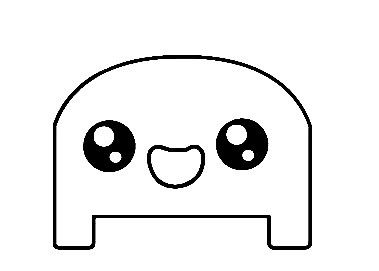 Start your work with our instructions on how to draw a bed; you draw the foot for your bed. You will draw two square pillars at two ends; in this part, you can use a ruler to draw a more beautiful line. In between the two pillars, you will draw the wood; you can use a straight line for the base of this middle section and then use some curved lines for the top edges. Then, you can draw eyes and mouths for the bed's face to create a cute bed. You can stop and continue your mission in the second step.
Step 2 – Draw a Wooden Pillar At The Other Side Of The Bed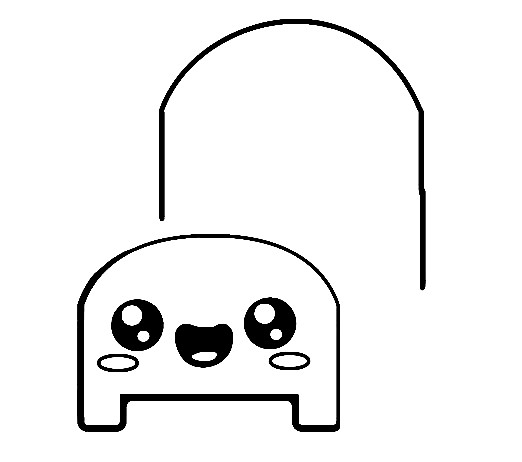 Your task in this step is straightforward, and you just need to draw two lines on both sides and a curved line above, connecting these two straight lines, forming the other side of the bed. Like in step 1, you can use your ruler to draw straight lines and make your bed more excellent.
Step 3 – Draw The Bed Mattress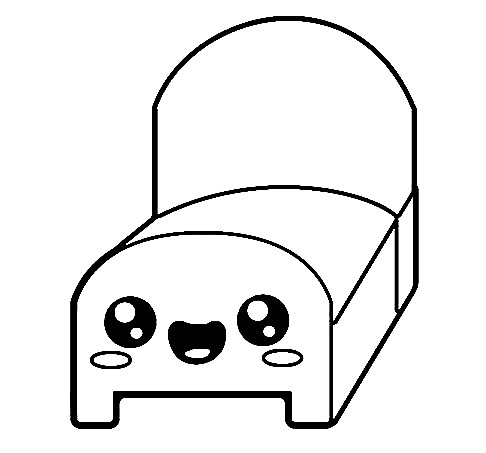 In this third step of the bed drawing, your task is to begin by drawing a rectangular cube. You will draw a parallelogram to form the top of the mattress. Then, extend a straight line downward from its three nearest corners. Connect these lines using straight lines, creating the three-dimensional rectangular cube. Once you are happy with your image, you can move to the fourth step right now.
Step 4 – Draw A Pillow And The Base Of The Bed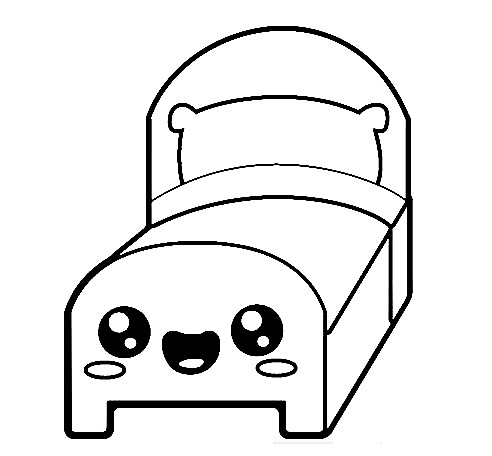 It's time to draw some details for your bed. You must draw the pillow and base of your bed drawing. At the head of your bed, you will use a curved line to continue drawing on you; add a cute pillow for your bed drawing. Once you have replicated the lines as they appear in our reference image, you're ready to move to step 5!
Step 5 – Add A Star For Your Bed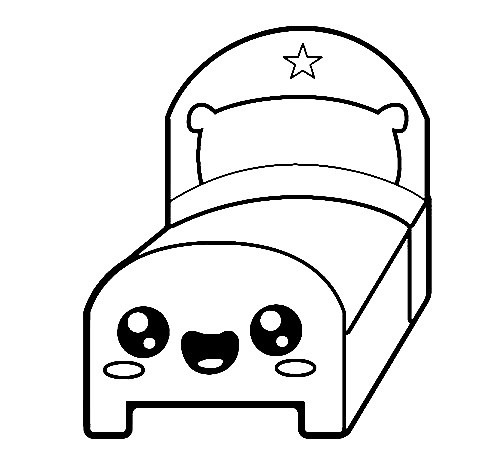 To create a nice bed, you add a star to make the bed nicer, as you see in our reference image. Very simple with you; at the bed head, you draw only a cute star and move to the sixth step.
Step 6 – Color Your Bed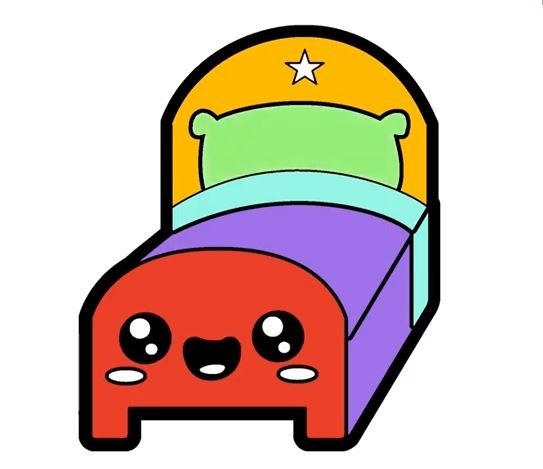 Right now, you will choose the suitable colors for your bed drawing. It depends on your hobby about colors that you can enjoy it in this step. We use colors for our bed such as red and yellow for the foot, violet for the bed, and green for sheets and pillow. Your bed is completed, and you can add some details or colors to decorate it.
Your Bed Drawing Is Completed!
You finish your drawing and coloring mission on how to draw a bed with us through six steps. It is hilarious and interesting; this activity is suitable for everyone from children to adults. We recommend many drawing guides on our website Coloringcool.com, you can enjoy many drawing guides or coloring pages such as house drawing, titanic drawing,…You can come here daily and enjoy them for free. If you are a parent, you can enjoy the drawing and coloring activities with your children; they are very funny and help your kids to avoid technical devices such as television, smartphones, tablets….I hope you can find a comfortable time here with us! Have fun with bed drawing!