How To Draw A House – The Details Instructions
House is a familiar place for each of us. No matter how big or small your house is, we always love it because it is the place where every member of the family is loved. In each house, we were born and lived with all members. After the hard-working hours at working place, you come back at the house and feel happy and joyful with your family. To help you draw and color house, you can go to our part House Coloring Pages and enjoy them. We update many images at this part. You will get an opportunity to learn to draw about the house with us in this article.
How To Draw A House – Let's Get Started!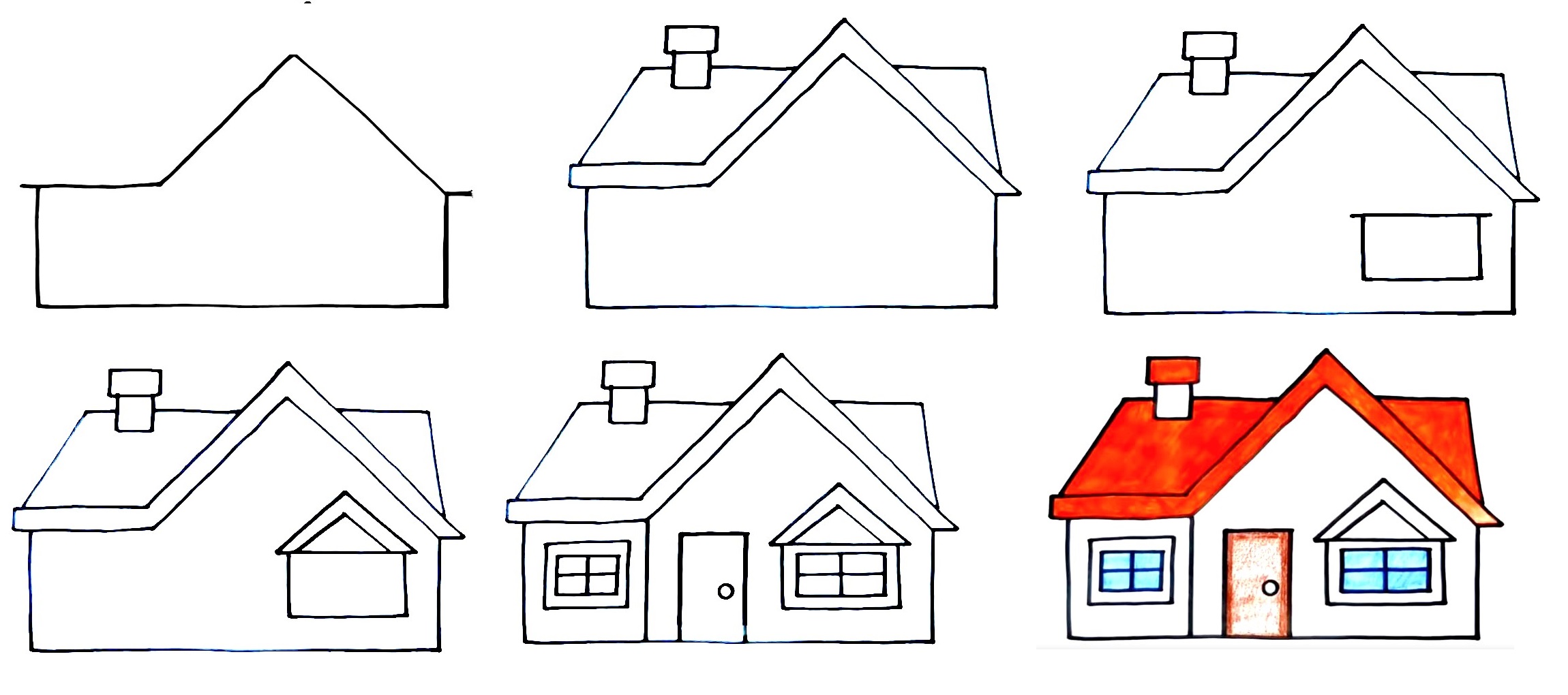 The house means a lot to us whether you are in your own house or you are in a rented house, it is close to us. You know that a house has many parts such as under, top, bottom, front, back, inside out, left-right. You will go to step by step in each part of the house. It depends on your hobby, you can choose the part of the house and start drawing it. Not simple but not too difficult, you must be patient and careful in the process of learning to draw. Before starting to draw, you must prepare something such as paper, pencil, colors,…to service our learning. To get more
House Coloring Pages
you can move our coloring on our site as well. This drawing is suitable for everyone from children to adults. If you teach your children to draw a house, children will be familiar with the elements of lines such as curved lines, straight lines, oblique lines, they will have the opportunity to be creative for themselves, and the ability to develop painting will be higher and higher.
Step 1 – Draw House Outline.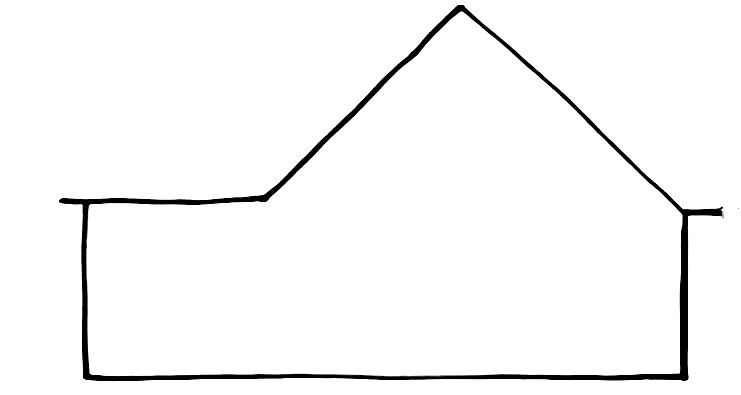 It is very simple in this step, you just draw a house outline. Here, you can use the ruler in this step to draw, straight lines, curves of the house illustration. With this step, you need to finish off your drawing mission in some minutes and go to other steps.
Step 2 – Draw The Chimney For The House.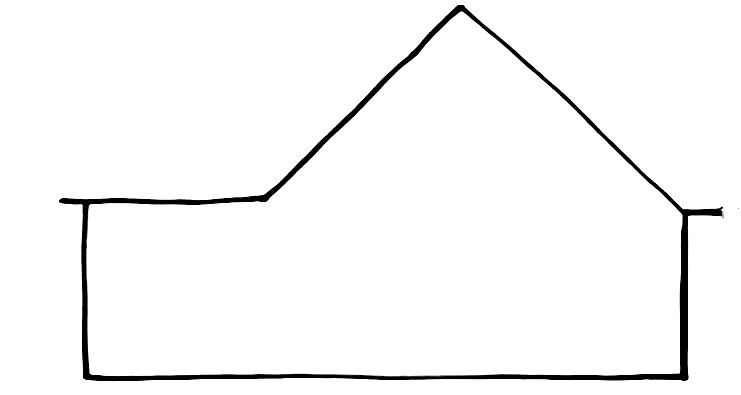 Please look at our image and start adding the chimney for the house. It is simple too, you will place chimney 1 on top of the house. This section is optional because the house doesn't have to have a chimney, so you can draw it or you can't. With this step, you take some minutes and go to the next step 3.
Step 3 – Draw Window Outline For House.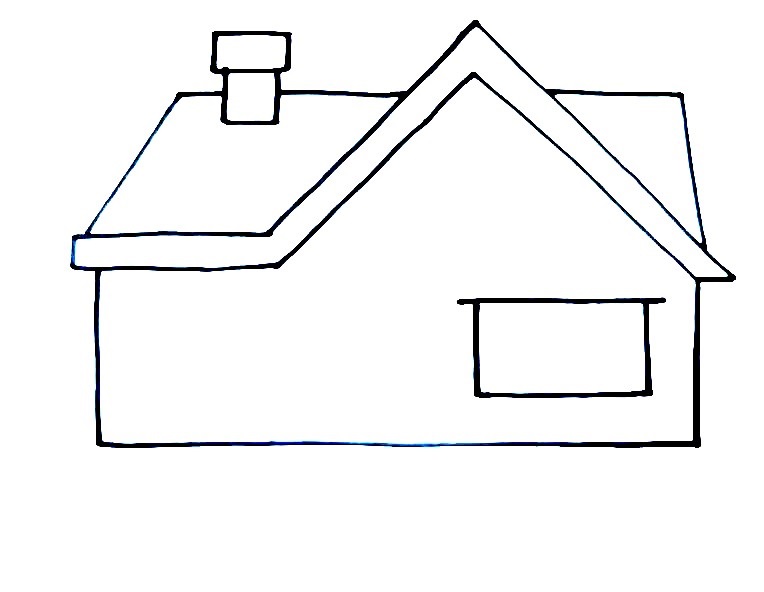 House has a nice window, so, you must show them in your work. You can draw multiple windows for the house and here is the outline for the first window. So, it depends on the size of the house, you can add one or some windows.
Step 4 – Complete Window For Your House.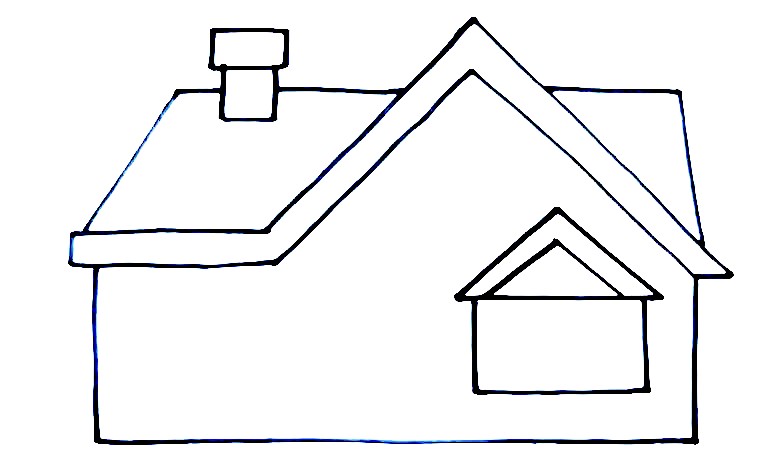 Once you complete the window outline, you continue to add some decorations for the window. You can add one or more detail to the window. Here, we draw a window form that is the same as house form but you can change the window form. And it depends on the size of the house, you will draw the suitable window size.
Step 5 – Finish Off Your Drawing Mision.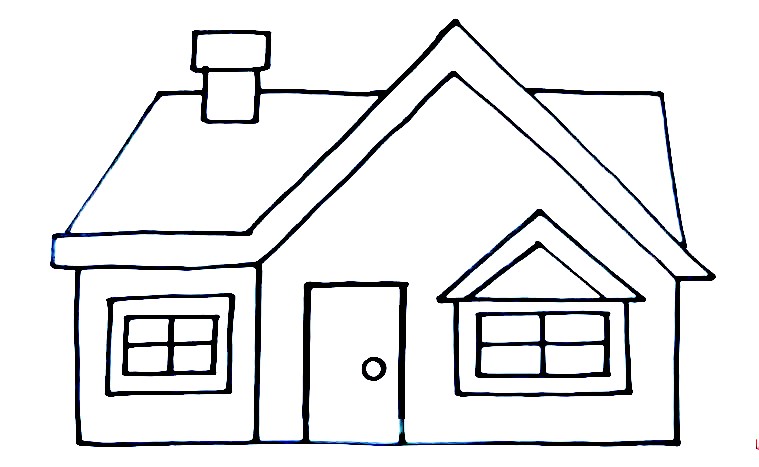 In this step, you will finish all your drawing mission. There are many details that you need to complete in this step such as another window, doors, tile roof decoration for your house.
Step 6- Color House.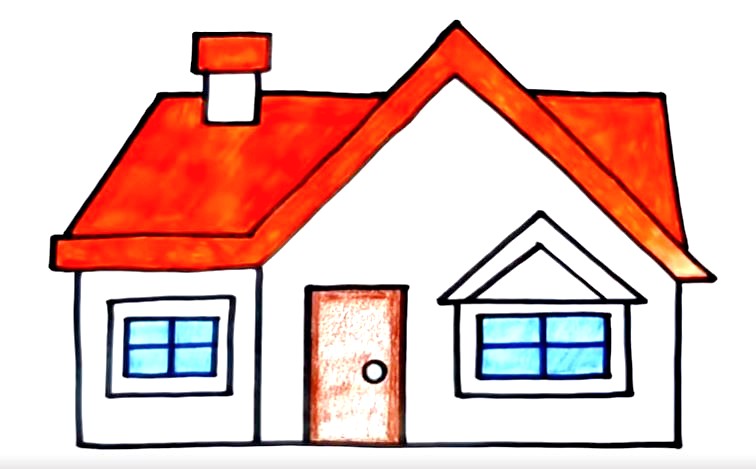 Compared to the 5 steps above, this is the easiest step for learners to draw because you just choose the suitable colors. We choose red for the roof and white for all houses. You can choose any color that you like for your house. There really aren't any rules for house colors so you don't have to choose colors you don't like. So choose from the available colors and you can choose any color you have.
Drawing and coloring are good for everyone. After the hard-working house, you will come to our website and learn drawing, you can choose any
House Coloring Pages
or any coloring that they are on our site. Here, it is free, so, you can go to our website with your friends, your relatives, your children especially for your kids. Because drawing and coloring will give them many skills such as pen-holding skills, observation skills, concentration skills, ..and avoidance skills. Moreover, learning to draw and color helps children avoid exposure to devices that are harmful to their eyes. You can reduce stress, worries in life with those activities. On our site, they are free for all people, so you can enjoy them in your free time with any device connecting internet.