How To Draw Bob The Builder – The Details Instructions
You know that Bob The Builder, also known simply as Bob, is the title character and protagonist of the television show of the same name. He is a general contractor with his own construction yard in Bobsville, Sunflower Valley, Fixham Harbour, or Spring City depending on the movie. He has an eye-catching look with clean-shaven, large feet that are suitable work at construction site. Bob the Builder is also a favorite of young children. This is a character that quickly became famous and appeared in many entertainment channels such as movies, comics, children's toys…Today, they create Bob the Bob The Builde coloring pages to explore the new market. You can enjoy coloring pages related to Bob the Builder at our website. We collect many images here and they are suitable for everyone from children to adults.
How To Draw Bob the Builder– Let's Get Started!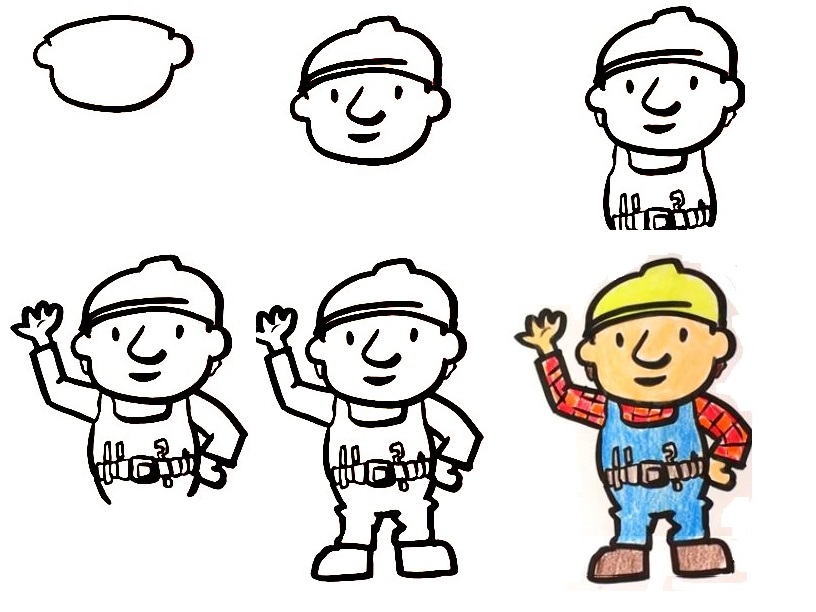 Bob the Builder is shown in more than thirty countries, and versions are available in English, French, Spanish, Serbian, Swedish, Slovenian, German, Italian, Dutch, Hebrew, Hindi and Croatian, among other languages. Now, you can get an opportunity to know more about Bob the Builder with us in this article. You will follow our instructions with six step and do complete Bob the Builder. This is a favorite character of boys. So, you can give them
Bob The Builde coloring pages
to enjoy in their free time. With this activity, your children can avoid exposure to technological devices such as televisions, smartphones, tablet…You must prepare some necessary things like paper, pencil, colors,..You will go to step by step and make your perfect product. Now, let's get started to draw Bob the Builder.
Step 1- Draw Bob the Builder's Face Outline.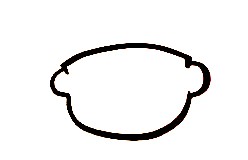 You will start to draw Bob the Builder's face outline with an oval as a guide for the head. From his head, you draw two small curves for his ears as well. It is simple in this task, you finish here and move to step 2.
Step 2 – Draw Hat, Eyes, Noses, Mouth For Bob the Builder.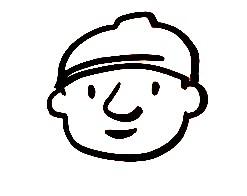 You have a lot of work to do for this step. You will draw his hat with some small and short curves. Then, you add two dots for his eyes. You will continue to draw a curve for his noses. Under the nose, you will draw a triangle that is his mouth. Once you have these elements looking as they do in the reference image, you're ready for step 3!
Step 3 – Draw The Upper Half Of Bob The Builder.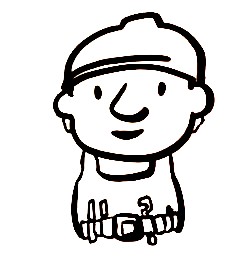 Now, you continue to draw Bob the Builder with the upper half of Bob The Builder. From the neck you will draw a shirt for him which also represents his chest. Underneath the shirt, you will draw a belt for him.
Step 4 – Draw Belly And Arms For Bob The Builder.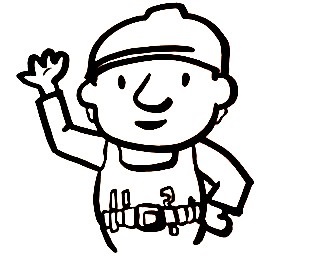 You will continue to draw belly and arms for Bob The Builder, from his belt, you will draw the curve to show his belly. He has a bit of belly fat so use curves and draw him a fat belly. From his body, you will draw the parallel curves represent the arm and end at the hand. That's all there is to it for this step, so when you're happy with the look of it we shall continue adding to this character in the fifth step.
Step 5 – Finish Your Drawing Mission.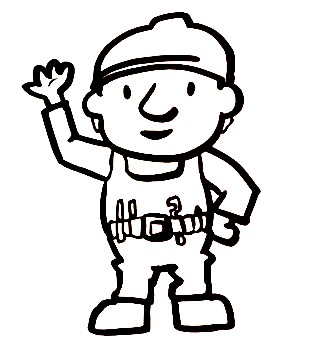 Now, you must finish your drawing mission here. You will draw the parallel curve to make his legs. You will add his foot as well. So, in general, you have finished your Bob The Builder drawing, In six steps, you must concentrate your mind, your passion here to finish your task as soon as possible. You have 1 more coloring step to complete the task. Now, you go to step 6.
Step 6 – Color Bob The Builder.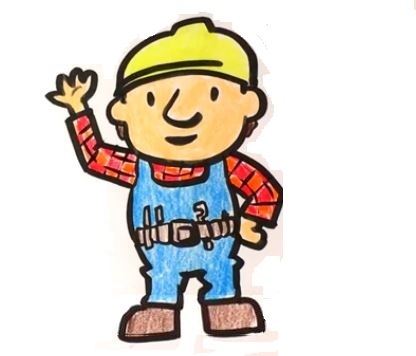 At right now, you must choose the suitable colors for Bob The Builder. We take some colors as red, green, yellow, pink for Bob The Builder. You can choose any colors you like to make coloring for Bob The Builder. Very simple in this step, you can show your painting ability here. Once, you finish your task, you can refer to other Bob The Builder in Bob The Builde coloring pages where we collect many Bob The Builde images and you can enjoy them for free. Drawing and coloring are the good activities for everyone. You can come to our site at anywhere and anytime in your free time. I hope you get a great time here.