How To Draw Corn – The Details Instructions
Creating a complete corn drawing in just 6 easy steps.
This tutorial will help you draw simple corn with our super easy to follow step by step corn drawing tutorial! Corn is a favorite for many people and today you get an opportunity to learn to draw corn. If you are a parent, you can learn to draw corn with your kids, they also love it surely. This tutorial only takes about 15 to 20 minutes and has the illustrate in the lesson you can easily print or download and finish this task easily. Along with the tutorial, we have also included a couple of free corn coloring pages that you can print off and give to your kids to color! Why not? Because this is a free entertainment channel, you can come here to enjoy anytime and anywhere with your devices connecting to the internet. You will go to step by step and create complete corn with your drawing and coloring skill. You can show your painting skill here and enjoy it after the hard-working hours to relax and get a comfortable time.
How To Draw Corn – Let's Get Started!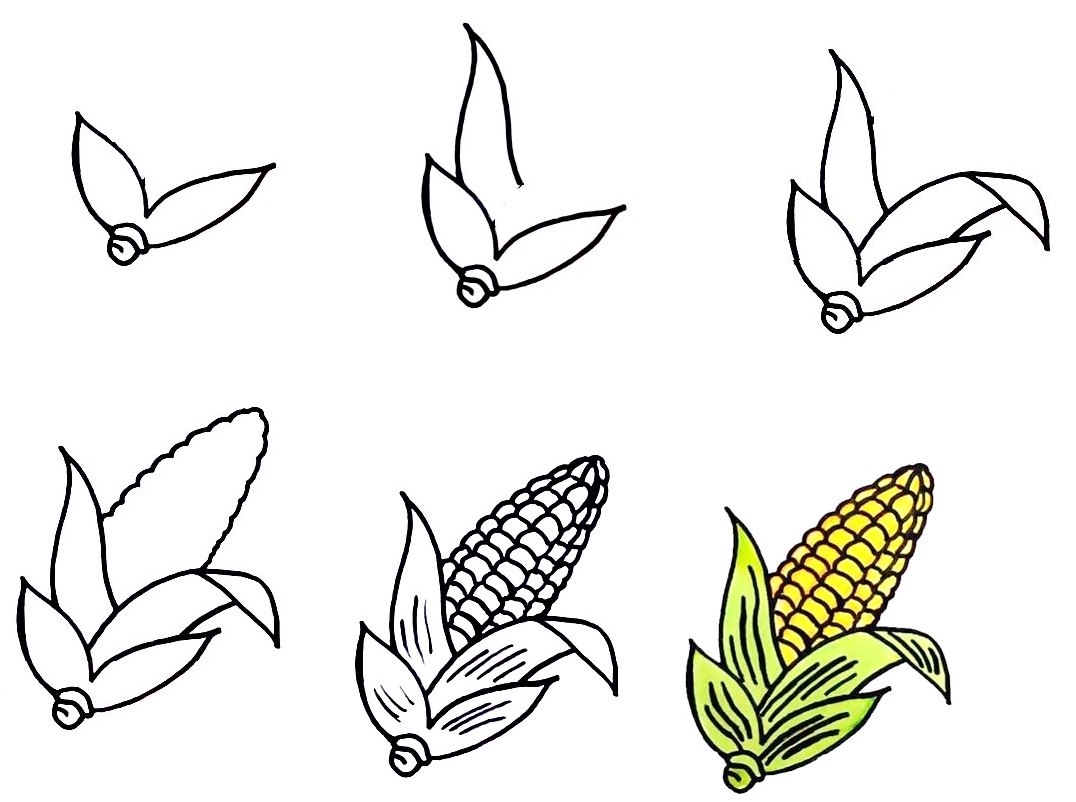 It would help if you prepared pencil, eraser, colored pencils, drawing paper before drawing. You will the pencil to draw on paper because you can erase easily your mistake. So, please don't be afraid to draw, you can draw in a comfortable way and get funny. Drawing and coloring are good activities for everyone, it can help you to balance your life and make life better. Whether you are a beginner or you are an expert in drawing, yo. The kids can enjoy this activity with your review, they can avoid using technical devices like smartphones, tablets, computers,…You get a chance to understand your children and you can use the suitable way to make education for children. After working at school the kids need to relax and come back to learn lessons more effectively. Now, let's get started to drawing corn with us by six steps:
Step1 – Draw A Tree And Two Corn Leaves.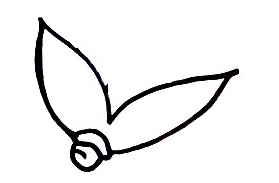 To start drawing corn, you must draw a tree and two corn leaves. In the first, you use a few curved and straight lines to make a small corm tree, then, you use the curved lines and meet at a point. two create two corn leaves, So, you finish your task in this step and move to step 2 now.
Step 2 – Draw More Corn Leaves.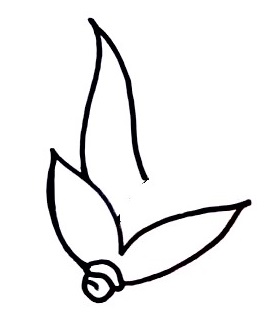 You will draw more corn leaves now, from the two leaves you did in the first step, you use the curved lines to draw a leave for corn. This is not difficult to realize your task now, you can take some seconds to finish it and move to step 3.
Step 3 – Draw The Fourth Leave For Corn.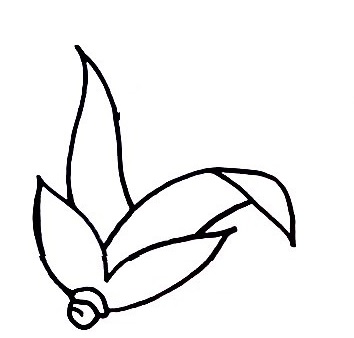 You continue to draw the leaf by adding more curved lines and straight lines to create a nice leaf now. You can sketch a circle and a triangle on top of this circle to illustrate a leaf. The mission in this step is simple, you can finish it and next to the fourth step now.
Step 4 – Draw Corn Outline.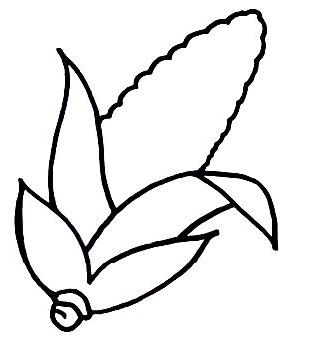 From the leaves, drawing a large and long oval shape. It will be used to create the body of our corn. The corn body you drew is slight to the right, look at our illustration and follow it. And now, you can continue your drawing in the fifth step.
Step 5 – Finish Your Drawing Mission.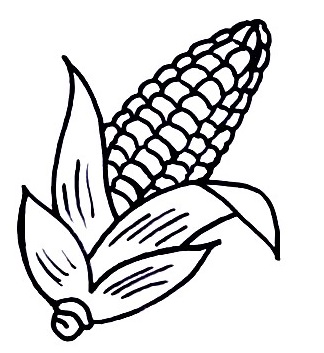 Once, you get corn body, you must add some details to simulate corns. Firstly, you must use long parallel straight lines to draw along the corn. Then, you use the short straight lines to make the seed corn. You also can draw lines randomly. You don't need to make them all the same sizes or in the same orientation as our illustration. Because after all, mother nature is producing organic food (so your corn should not be symmetrical!). Now, you have the more last step for coloring.
Step 6 – Color Corn.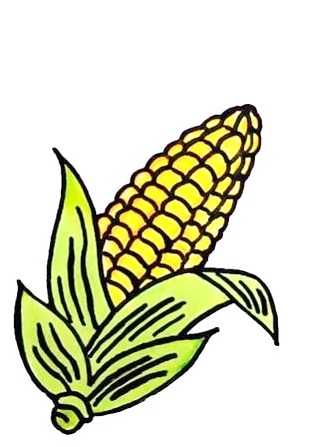 This is the simplest step for you, you will choose the suitable colors for your product, corn, This is a simple task and you can add some colors that will enhance your artwork tremendously! It might be difficult at first to obtain a nice and clean 3D effect when playing with colors and shadows. But remember that this tutorial is easy to practice! We used yellow for the corn. You can take your favorite colors as well because there are no rules in choosing colors for drawing. Once, you get complete corn, you can move
corn coloring pages
to enjoy all images related to corn, we update the hundreds of corn coloring pages..
DON'T MISS