6 Simple Steps To Create A Cute Starfish Drawing – How To Draw A Starfish
Creating A Cute Starfish Drawing In six Easy Steps
You will be tested your drawing talent with a starfish drawing in our drawing guide.
Starfish are creatures that look like stars and live in the ocean's depths.
Like drawing stars, drawing starfish is similar as they have five arms around its body.
You get an opportunity to know how to draw a starfish with us in the six simple steps.
We have created a tutorial to draw a starfish in six steps and arranged it from easy to complex; you will have about 30 minutes to do this fun task.
We also illustrate each step to help you realize your task quickly.
This mission is not too complex and needs you to concentrate on the course of the drawing. It can be suitable for everyone from children to adults; you can enjoy it after the hard-working hours and make your life better.
Along with this drawing guide, you can enjoy starfish coloring pages for free on our website to practice your drawing and coloring skill. Your drawing and coloring skills are sure to improve if you regularly participate in this activity.
How To Draw A Starfish – Let's Get Started!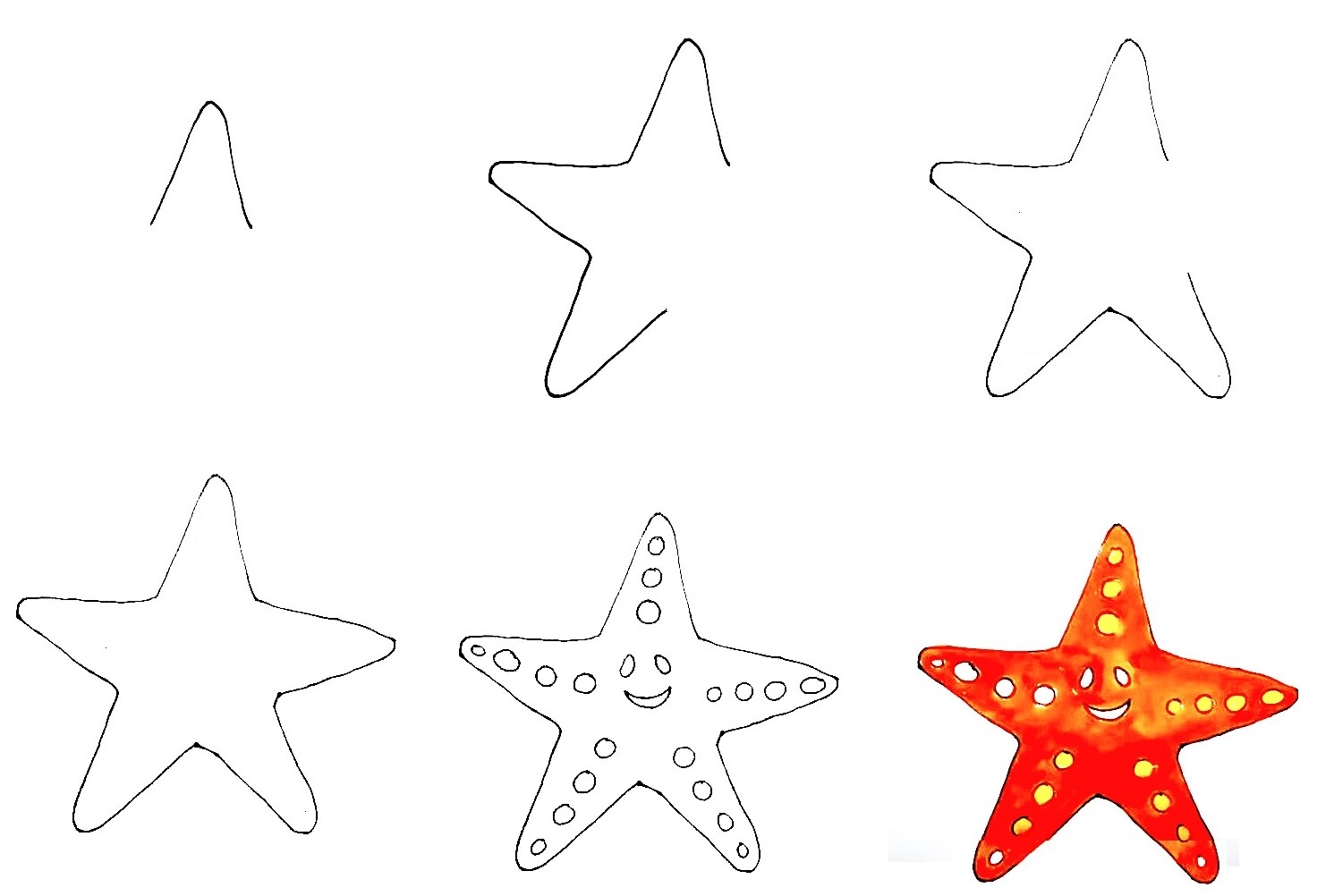 Step 1 – Draw The First Arm For Starfish

Begin to realize your task on how to draw a starfish; you create an arm for your character.
You draw a baseless triangle with two lines and meet at a point like our reference image.
It's simple, and you need some minutes for this task before moving to the second step.
Step 2 – Add Two More Arms For Starfish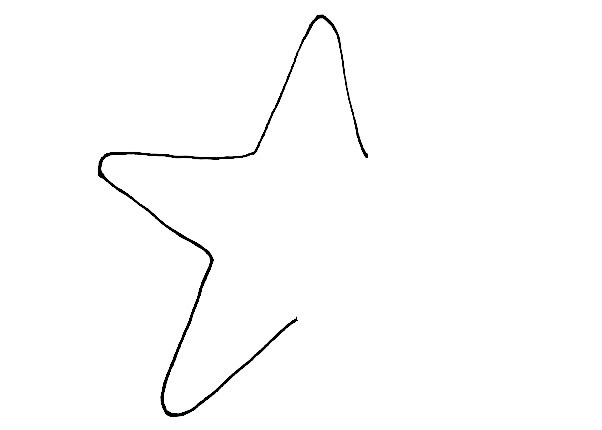 For this second step of our guide on how to draw a starfish, you must add two more arms.
Similar to your drawing on the first step, you must draw a baseless triangle for each arm.
You will also finish this mission quickly and move on to the next step for your starfish drawing.
You will also finish this mission quickly and move on to the next step for your starfish drawing.
Step 3 – Keep To Add An Arm For Starfish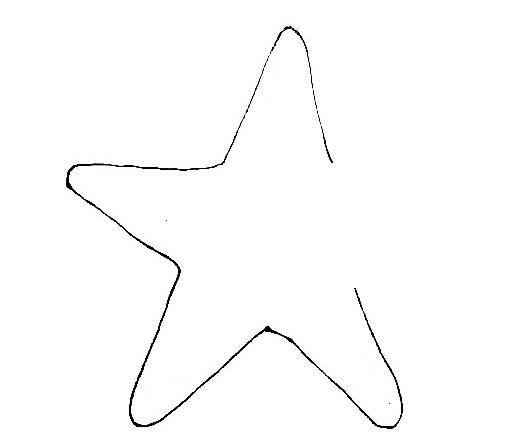 You continue to draw an arm for your starfish and use two straight lines to meet at a point.
It's easy to realize your task here because it is similar to the previous steps.
Once you're happy with your image, you can show your drawing in the fourth step.
Step 4 – Complete The Arms For Your Starfish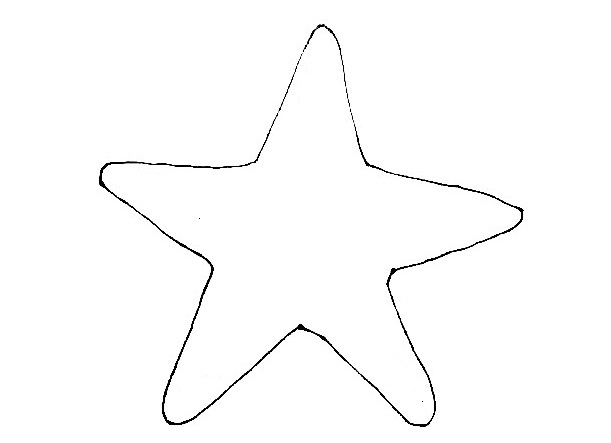 Your creature has five arms; in this step, you must finish it with all five baseless triangles.
Do the same as the previous steps, and you'll quickly finish the quest for the arm of the starfish drawing. And right now, you can go to the next step to decorate your starfish.
Step 5 – Draw Some Details To Your Starfish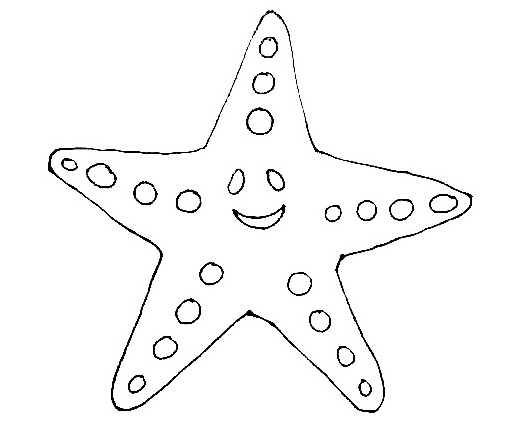 You must show some decoration details in this sep of your starfish drawing.
You can draw the small oval insides as our illustration. You can also add s smile face at the center of your starfish drawing.
Your drawing mission is done now, and you have the final step for coloring your product.
Step 6 – Color Your Starfish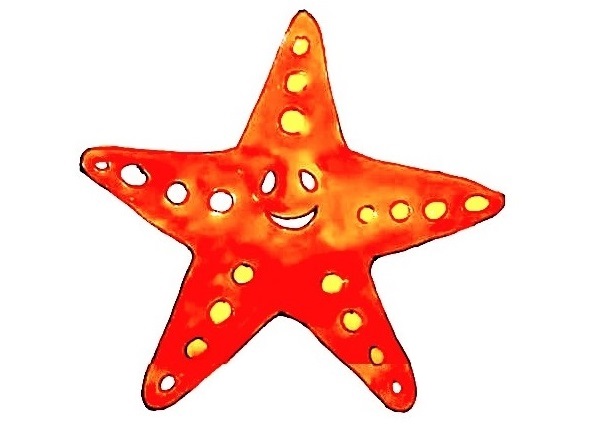 You will choose the color for your product in this step on how to draw a starfish.
We use dark yellow for our product, starfish, and yellow for some dots to make it nicer, and we can't wait for more of your work; please show your product drawing on Facebook or Pinterest to see.
Hope that you're happy with your complete starfish.
Your Starfish Drawing Is Complete
Through our six simple steps guide, you've got a complete starfish.
Isn't it fun? We always try to keep things simple so beginners or the kids can enjoy our drawing instructions.
If you are a parent, you can enjoy this activity with your kids; drawing and coloring will help them to develop some skills such as creative skills, holding pen skills, concentration skills, and color discrimination,…More joining this activity, your children can avoid using technical devices such as television or smartphone, ..they are not suitable for their eyes and their evolution.
Our drawing guides are 100% free on our website Coloringcool.com where they provide many products on blogs and coloring pages for you.
You also can refer to other drawing guides on our website related to the creatures in the sea, such as cute fish drawing, or similar to starfish as star drawing we are regularly updating our "How to Draw" catalog, so don't forget to keep checking back to continuously enjoy brand-new drawing tutorials. Have fun with the starfish drawing!