How To Draw An Antelope – 9 Simple Steps Creating Cute Antelope Drawing
Creating A Cute Antelope Drawing In Just Nine Easy Steps
Right now, you get an opportunity to create a complete Antelope drawing with our guide step by step. We will give the details instructions, and you will follow them to finish your task. As you know, Antelopes are a large and diverse group of animals in the cow family. They live in Africa, Asia, the Middle East, and North America. Antelopes can be found in grasslands, mountains, deserts, and wetlands. There are 90 different species of antelopes. Twenty-five of them are endangered. Poaching and loss of habitat are the main reasons why they are faced with extinction. They have a lifespan of about ten years in the wild and 20 years with good care. Today, you can meet the AntelopeAntelope in zoo, and you can give them some grass or food. And now, you get a chance to draw an antelope with us, and along with the tutorial, we have also included a couple of free Antelope coloring pages that you can print off and give to your kids to color!
How To Draw An Antelope – Let's Get Started!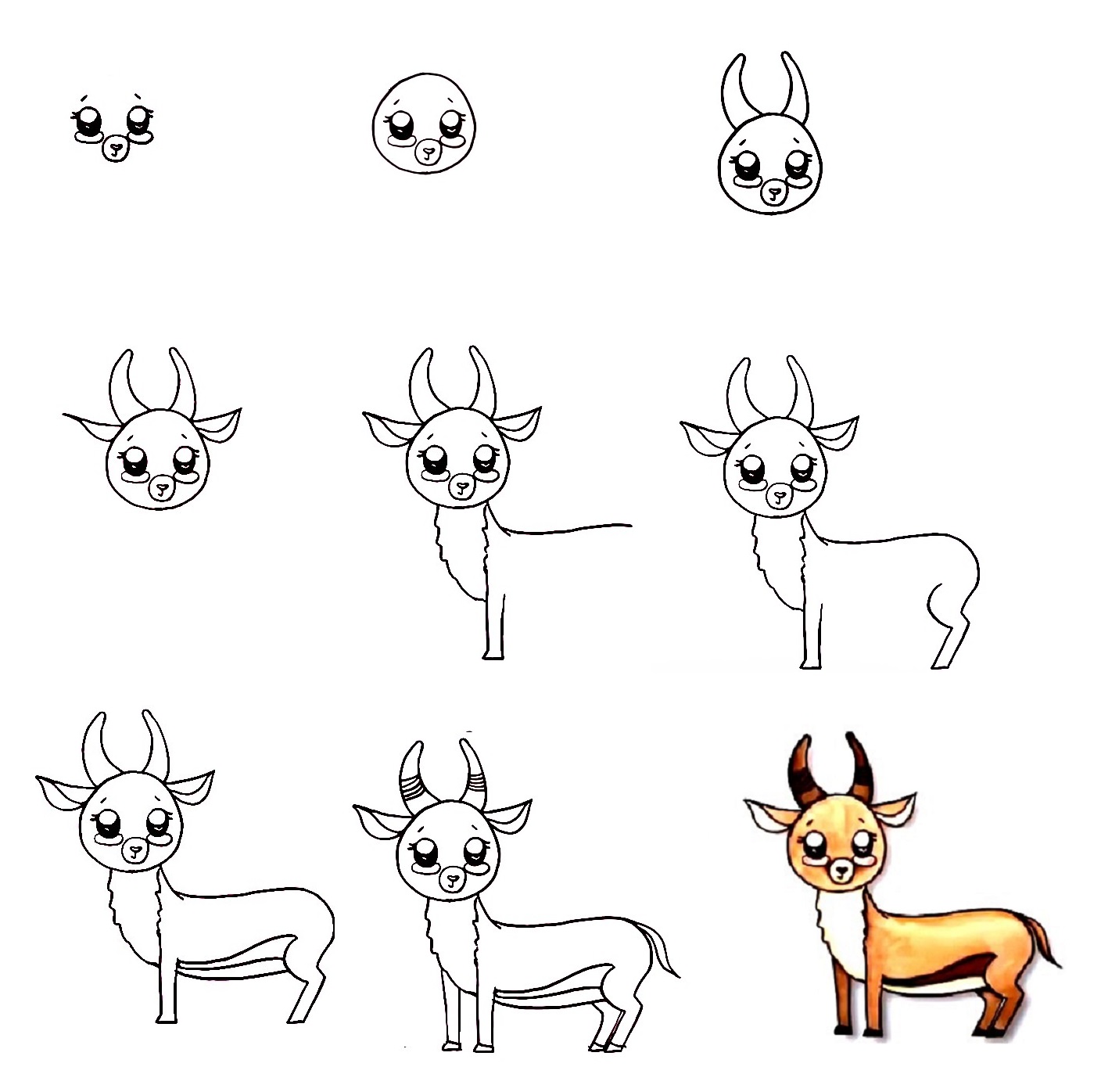 You must prepare some things such as paper, pencil, pen, and eraser before starting to draw. You proceed to draw the first lines of AntelopeAntelope drawing with a blur, then erase the wrong lines and highlight the correct lines. As soon as you finish the drawing, you will choose the right color for your Antelope drawing. Since you can easily erase it if you make a mistake, you can draw freely without fear, and learn to draw in a comfortable mood so you can have fun learning to draw AntelopeAntelope. You will draw from simple lines to complex lines until you complete your Antelope drawing. This is not a simple task but it is not too difficult; you must concentrate and finish the task in each step. There are nine steps equivalent to nine missions you must come over to create an Antelope drawing. And now we will go into nine steps to draw AntelopeAntelope.
Step 1 – Draw Eyes, Eyebrows, Nose, And Snout For Antelope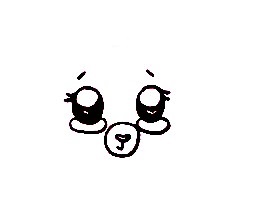 To start drawing an Antelope, you will create its face outline. You will draw eyes with two circles, and then you will draw two eyebrows on the eyes. After that, you will draw a nose and snout for Antelope drawing as you see in our reference image. Once you're happy with how it looks, then you're ready for step 2!
Step 2 – Finish Antelope's Face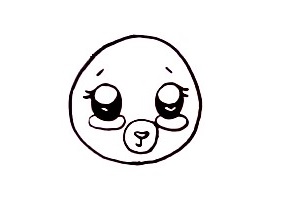 You will finish off the Antelope's Face with a big oval around all details of the face. Very simple task in this step, so you spend some minutes and go to next the third step right now.
Step 3 – Draw the Antelope's Horns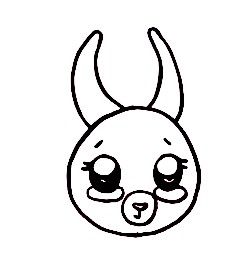 You will use the curved lines to create two horns for your Antelope drawing. It's too simple for you; it only takes a few minutes to complete this task and move on to the next step.
Step 4 – Draw the Antelope's Ears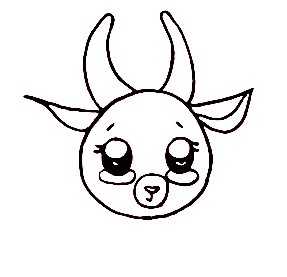 Your task in this fourth step on how to draw an Antelope. You will use your curves and ingenuity to draw beautiful ears for AntelopeAntelope. If you find it difficult, please look at our drawing and follow it.
Step 5 – Draw The Back And A Front leg For The Antelope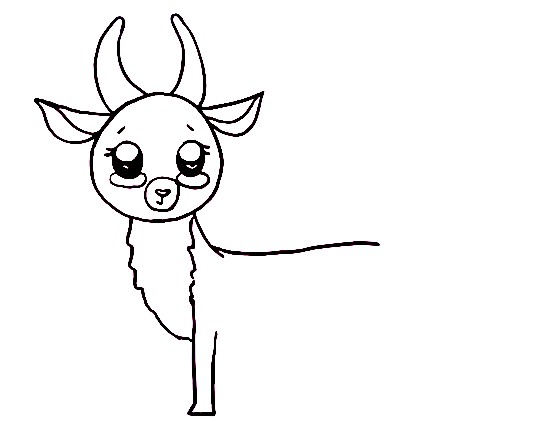 As you see in our reference picture, your task in this step is to draw the back and a front leg for your antelope drawing. You continue to use straight lines and curved lines for this mission.
Step 6 – Draw A Hind Leg For An Antelope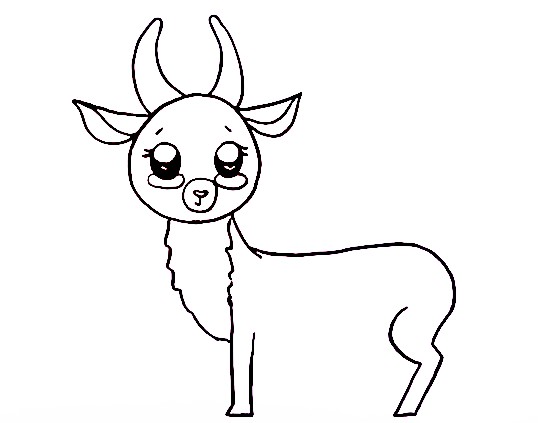 Your AntelopeAntelope already has 1 front leg and in this step, you will draw 1 hind leg for it. Just like pulling the front leg, you will finish it with the use of lines and curves plus your ingenuity. Let's finish it quickly before you get to step 7.
Step 7 – Draw Belly For Antelope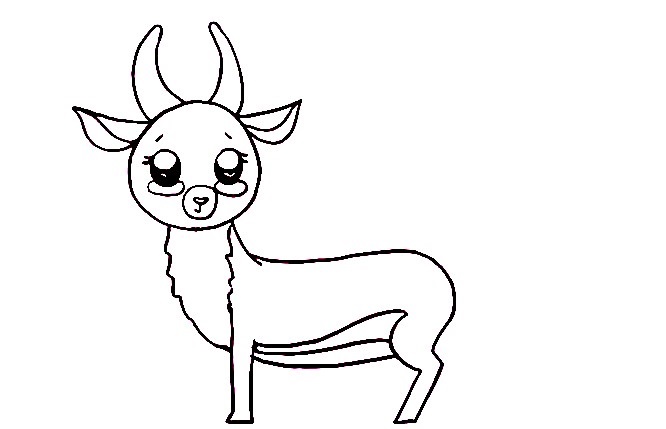 Opposite the back, you will draw three slightly curved lines forming the abdomen of your Antelope drawing. Now, look at your AntelopeAntelope; having basically completed the main strokes such as body, head, face, and legs,…You will continue to work for AntelopeAntelope in the eighth step.
Step 8 – Finish Your Antelope Drawing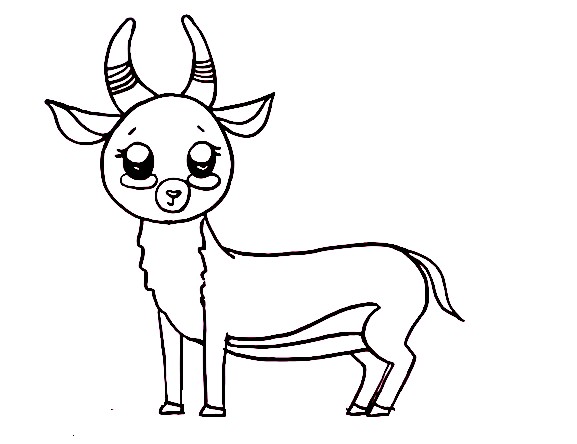 It's time to finish your drawing mission. There's quite a bit of work for you in this step of this guide on how to draw an Antelope. You will have to complete all the remaining details to make a complete Antelope. You will draw a tail for this creature, and then you also add a front leg and a hind. So, you finish your task with a complete Antelope.
Step 9 – Color Antelope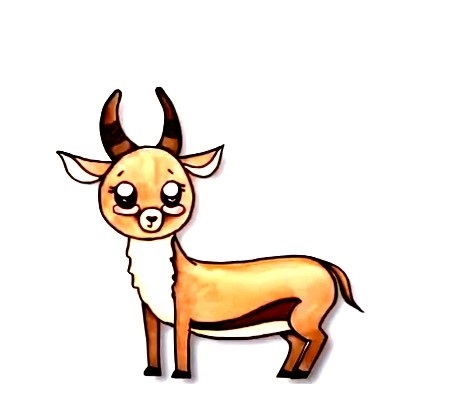 This is the last step on how to draw an Antelope. You must choose suitable colors for your image. Here, you can show your painting skill and your hobby. We use brown and white for some places on the body to color for Antelope. You also can show your painting here and use your favorite color for this step because there is no rule for choosing the color of the drawing.
Your Antelope Drawing is Complete!
Right now, you have successfully created your very own unique creature, Antelope. It is very interesting, and you can enjoy it after the hard-working hours. If you are a parent, you can join in this activity with your kids. Drawing and coloring activities will help children develop more drawing skills, concentration skills, and teamwork skills…More learning to draw will help your kids avoid using technical devices such as television, smartphones, and tablets…they are not good for their eyes and evolution. You can refer to many drawing guides on our website Coloringcool.com about animals such as Fawn Drawing, Camel Drawing,…to know the detail and practice your drawing skill. We update coloring pages and drawing daily. Be sure to keep checking our site to make sure you never miss out! Have fun!