Jeans Drawing Is Complete In 8 Easy Steps
Jeans Drawing Is Complete In 8 Easy Steps
If you love fashion design, this jeans drawing guide is really for you.
We've created a simple eight steps jeans drawing tutorial for you. Follow our instructions step by step, and you will be satisfied with the results.
There will be eight tasks in 8 steps you have to complete; we have also arranged from easy to difficult to make it easy for you to do whether you are a beginner or an expert in the field of drawing.
Jeans is a famous fashion style and suitable for all ages from young to old can wear jeans.
There are so many different styles of jeans; today, you will draw simple jeans for your starting point of becoming a fashion designer if you want to.
Although drawing jeans is quite complicated, it is a fun task you can enjoy in your free time.
You must make sure you have enough supplies, such as a pencil, pen, color, paper, and eraser to draw. You will then use a pencil and paper to sketch your first lines. Using a pencil makes it easier to erase the wrong lines.
Once you get complete jeans, you can choose the color for your product.
You can ultimately choose the colors according to your preferences because there is no rule for choosing colors, so you are free to be creative in this part.
In drawing jeans, you can also create more details to add uniqueness to your jeans drawing.
Along with this drawing guide, you can enjoy jeans coloring pages for free to practice your drawing and coloring skills on our website.
Right now, go to 8 steps of our guide on how to draw jeans with us!
How To Draw Jeans – Let's Get Started!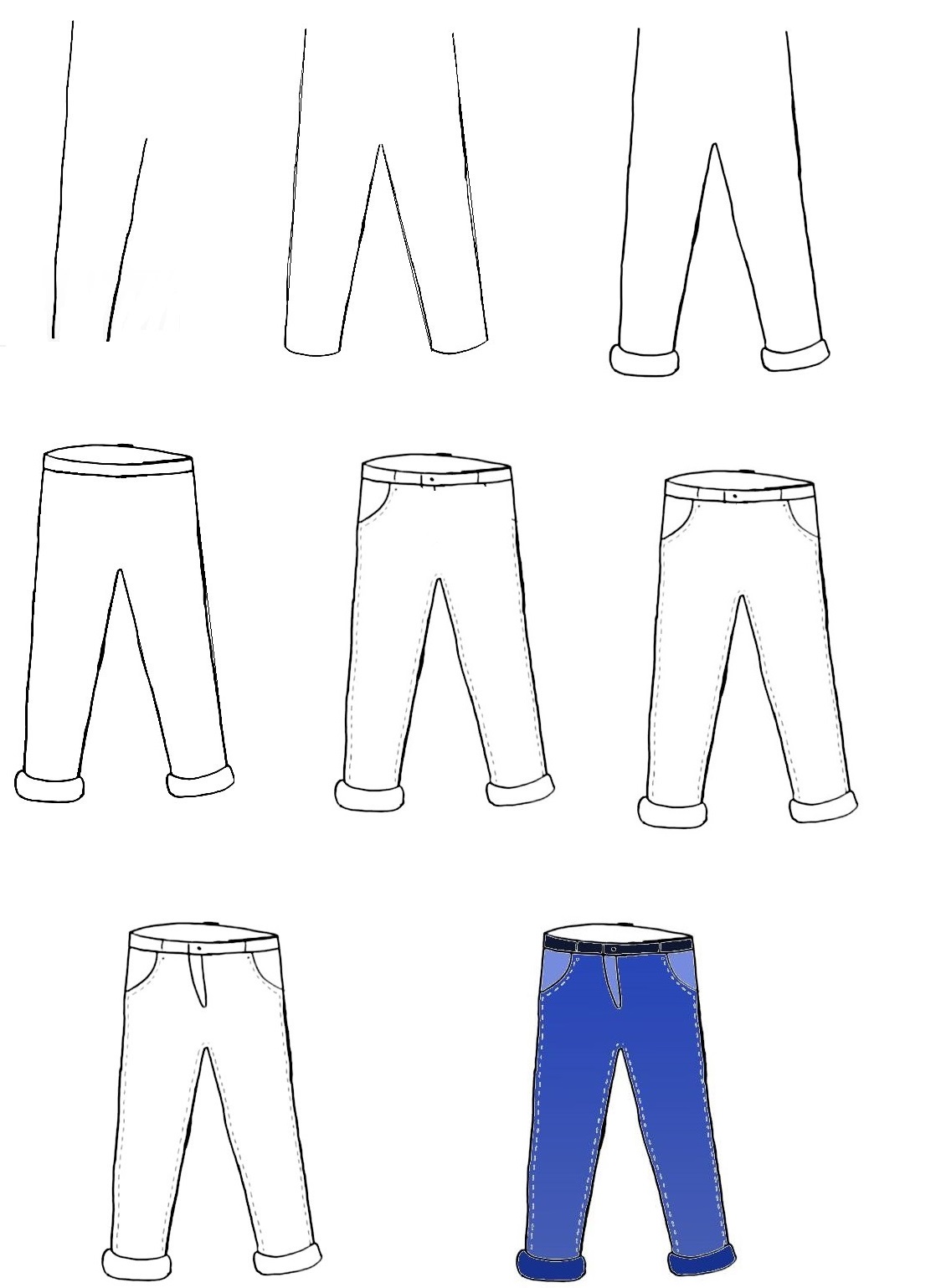 Step 1- Draw A Trouser Outline For Your Jeans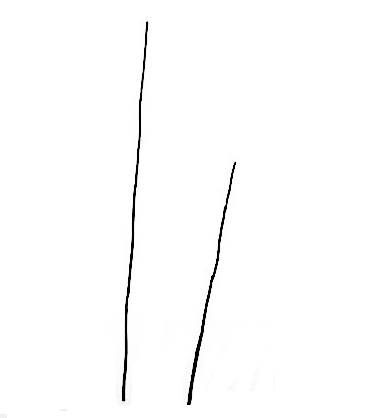 To start drawing jeans, you will sketch a trouser leg for your pants.
Using two straight lines, draw the upper and lower leg; you can observe our drawing and follow along.
Your task in this first of how to draw jeans is as simple as that; you can move to the second step.
Step 2 – Draw Another Trouser Outline For Your Jeans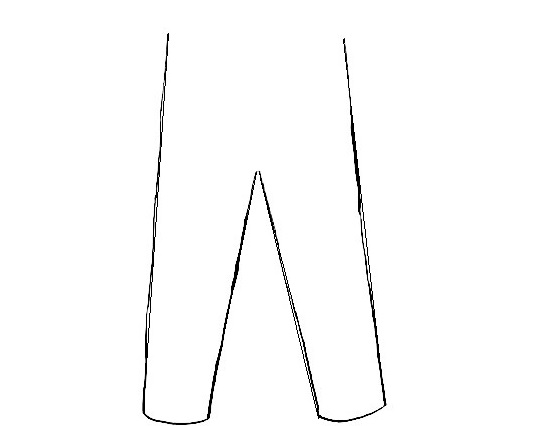 Similar to step 1, you will sketch one more trouser for your pant in this step.
Use two parallel lines and create an extra trouser leg next to the one you drew.
Once you're happy with your image drawing, you can go to the next step.
Step 3 – Finish The Jeans Trousers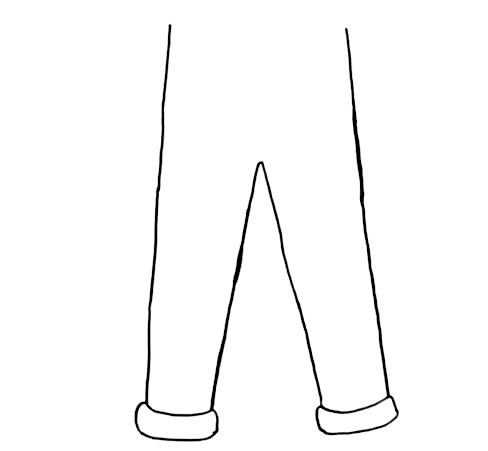 Your task in this step of our guide on how to draw jeans is to finish your homework with the trousers of your jeans draws.
As you can see in our reference image, you will draw the bottom of the two pant legs.
Once all the details are drawn, you are ready to move on to the next step.
Step 4 – Draw Your Jeans Outline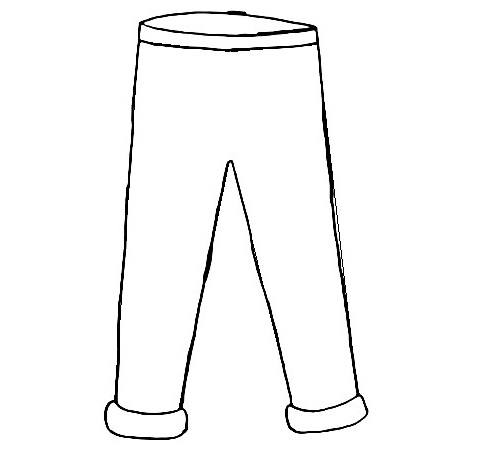 For your work in this step of our guide on how to draw jeans, you must use some lines to draw the jeans outline.
You will draw jeans and belt form as you see in our reference picture.
So your task in this step is done, and you are ready to move on to the next step.
Step 5 – Draw The First Pocket For Your Jeans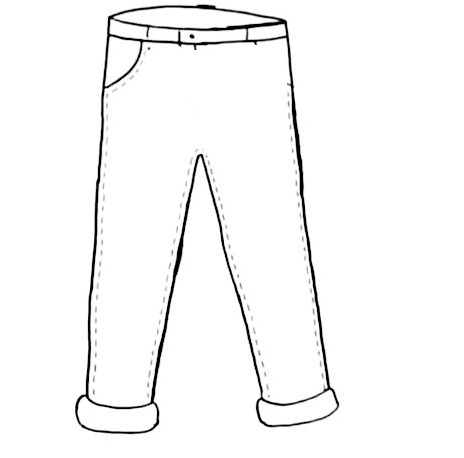 Your task in this part is straightforward. Use a curved line to create the first pocket for jeans.
As you can see in the reference picture, we have drawn the right pocket; we will add the left pocket in the next part.
Step 6 – Add A Pocket To Your Jeans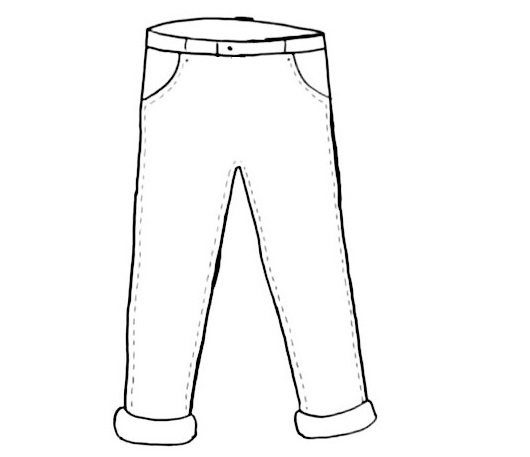 Similar to step 5, your task for the jeans drawing is in this step is to draw more a pocket. A short line will form it; look at our picture to ensure you are on the right track.
So, you can go to the seventh step right now.
Step 7 – Draw The Final Details For Your Jeans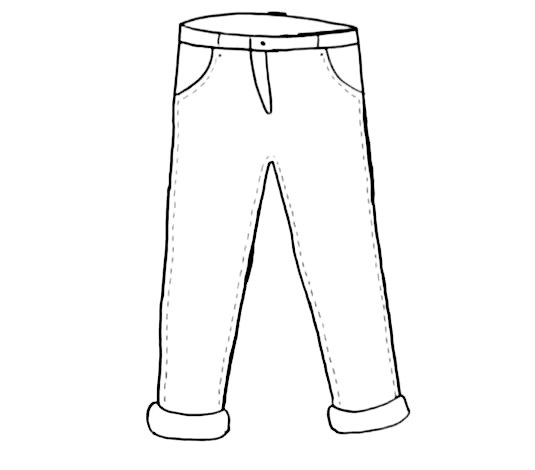 Before selecting the lovely colors for your product, jean drawing, you must draw the rest of the details for your jean. You use two short curved lines to draw the zipper for the jeans buckle.
You can add some details for the decoration of your jeans.
When everything is done, you can come to the last step of coloring your product.
Step 8 – Color Your Jeans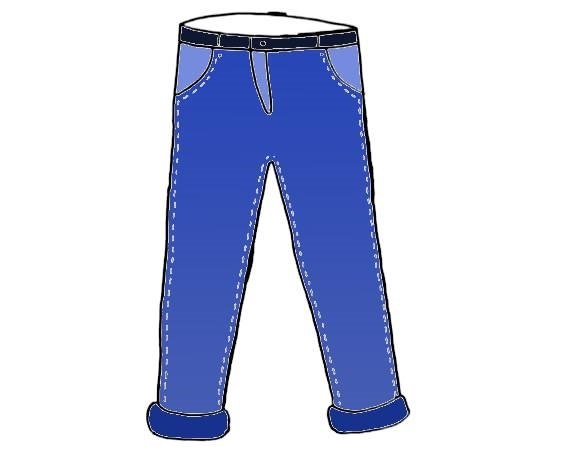 You are at the last step of our guide on how to draw jeans. The jeans are very colorful. They can be a color or mixed with many colors to create uniqueness. In our reference image, we have selected blue for our jeans drawing. You can use similar colors for your product, but you can also go for any other colors you like!
Your Jeans Drawing Is Complete!
If you want to become a professional fashion designer, drawing jeans is your convenient start.
Although we can see jeans every day, drawing jeans is not easy. That's why we created this drawing tutorial.
On our website Coloringcool.com where you can enjoy coloring pages and drawing guides for free. We update them daily, and you can regularly come here and enjoy them in your free time. Drawing and coloring are fun activities suitable for everyone. If you're a parent, you can give this guide to your kids; they can enjoy it after the hard hours at school. I hope you like these jeans drawing guide and come back here to enjoy it more. Because you can find the similar drawing guides such as Pants drawing, Shirt drawing, or Dress drawing.