How To Draw A Deadpool Chibi – Six Simple Steps Guide
As we know, Deadpool started life in Canada as Wade Wilson. He is known as Merc with a mouth, "one of the wisest heroes in the universe". He is famous for 'breaking the fourth wall', or speaking directly to an audience, aware that he is a character in a story. He wears a mask to cover his scarred appearance.
How did Deadpool get his name? Although the stories differ from the original, in both the comic book and the movie it revolves around betting- a pool of bets like who will die first.
This drawing tutorial is a chibi version of Deadpool. Chibi is a Japanese art form in which the characters are "super deformed", their large heads occupying half of their body size. Chibi cartoons can make even the most unsightly characters cute and are often used in fan art.
How To Draw A Deadpool Chibi– Let's Get Started!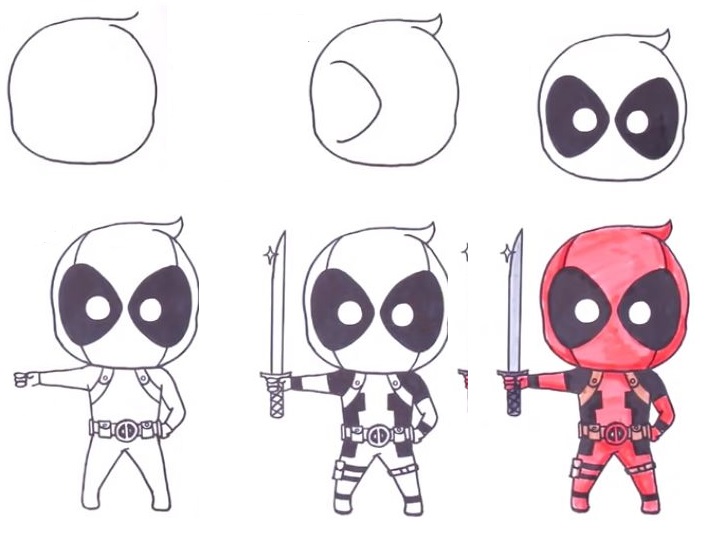 Do you want to draw Deadpool anti-hero? Today, we will show you how to draw simple cartoon characters, step by step with illustrations. All you need is a pen, pencil, crayons or markers, and a piece of paper.
Step 1- Draw A Closed Curve.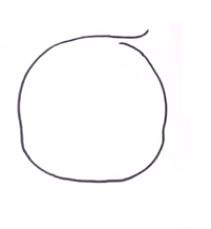 You will start by using a closed curve to outline the character's side face. Here, Use a closed curve to complete the outline of the face. Note that there is an overlap with the previous line on one side and the end of the current line will duplicate itself to form a triangle.
Step 2- Draw Deadpool Chibi's Eyes.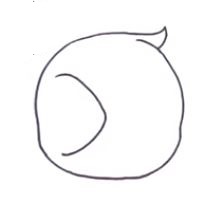 You will draw 1 more line sketching the eyes for Deadpool Chibi. In this step, it is very simple, you can follow our image.
Step 3 – Complete Deadpool Chibi's Eyes.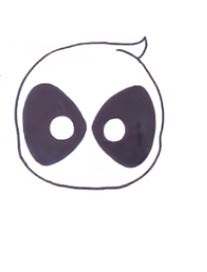 You will draw two large ovals in the center of the face. They form Deadpool's eyes. You can observe our image and follow it.
Step 4 – Draw Deadpool Chibi's Body.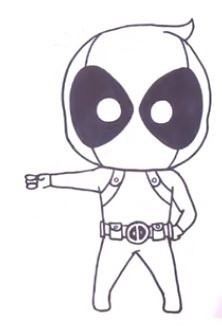 Use one pair of lines to draw Deadpool's upper arm and another pair of lines to draw the lower arm. Notice the bend of the elbow and the overlapping lines. Then, lay the hands with "U" shaped lines for the fingers. Draw a curved line across the arm at the wrist.
Step 5 – Draw Swords For Deadpool Chibi.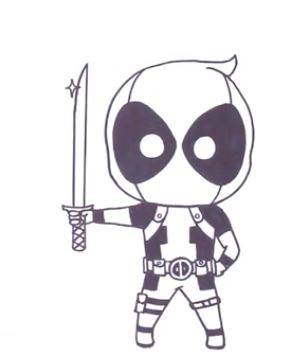 In this step, you will draw a sword for chi pi, it's not too difficult, please look at our image and follow, the sword will create majesty for Deadpool Chib. In this step, you must add all the missing details even the smallest detail to complete my work
Step 6 – Color Deadpool Chibi.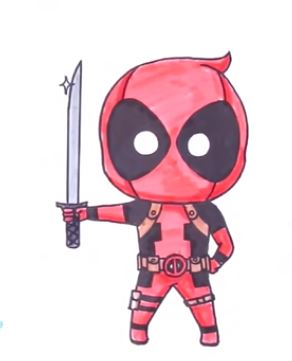 When your drawing is finished, you make coloring for Deadpool Chibi. Depending on your colors and your hobby that you can choose the suitable colors for this Deadpool Chibi. Here, we choose traditional glowing light pink and black as our coloring pages you see. Through our 6 step instructions above, you have completed the task of drawing a complete Deadpool Chibi from the first pen stroke to the coloring step. We are always here if you need assistance we are always available. Follow the instructions to get the most beautiful Deadpool Chibi. Drawing and coloring are good entertainment activity that is not only for children but adults can also participate. It can help you to reduce stress, worries,..make your life better.
Please read
How To Draw
to learn drawing more coloring pages.