How To Draw A Dress – The Details Instructions
Dress is indispensable in the fashion theme, and this is the favorite outfit of women and girls. The dress has always been a part of fashion design, so many designers every year release a lot of dress designs. There is no best dress and no bad dress, it's all about our feelings. A dress is one of the basic styles of female clothing. The coloring and style of the dress give the effect of a one-piece garment. A dress is also known as a frock or a gown. In Europe and the Americas, dresses are worn by females of all ages as an alternative to a separate skirt and blouse or trousers. And here, you can refer to many dress styles on dress coloring pages on our site. We update many dress images for you. You can choose colors and make coloring for them. We create this article and gave instructions for you to learn how to draw a dress.
How To Draw A Dress – Let's Get Started!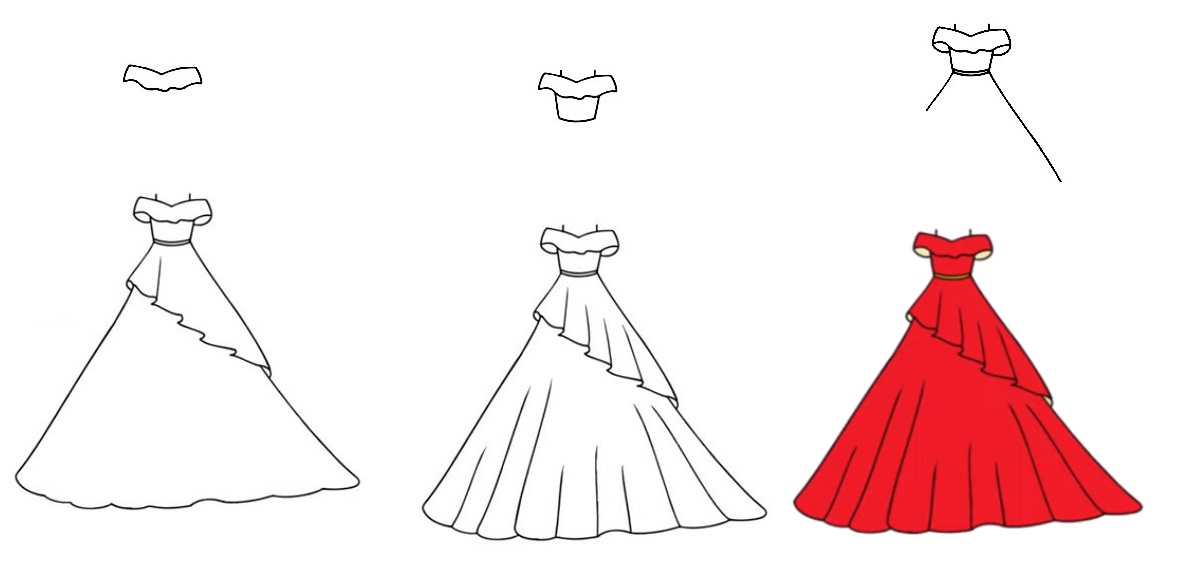 If you are a girl and you have ever wanted to design your very own dress but have not known where to begin, then this is the guide for you! We give the instruction and the illustration image in each step. You will go to six steps as one by one and create a full dress. It is fantastic to work. Once you finish your drawing mission, you can choose the suitable colors and color them. Here we have created a flared, multi-layered skirt, with many fine details and very fashionable, you can freely create more information for the dress if you want. You can refer to the dress style on the
dress coloring pages
. We provide many images related to dress, and you can come here anywhere and anytime with your device connecting the internet.
Step 1 – Draw Neck And Sleeves Of Dress.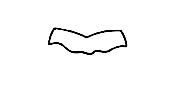 In this step, you will start to draw the neck and sleeves of your dress. This will be marked by using a curved line for the dress's neckline. Then, you will attract the strings that come down in a curve at the end to make the sleeves. You finish this task here and are ready for step 2.
Step 2 – Draw The Chest Of Dress.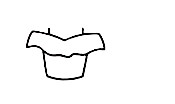 Now, you will start to dress the chest of dress. You will be drawing a torso for it. To remove this part, draw two lines coming down from the inner side of the sleeves. This will make a somewhat square shape with slightly sloped sides.
Step 3 – Draw Belt And A Part Of Skirt For Dress.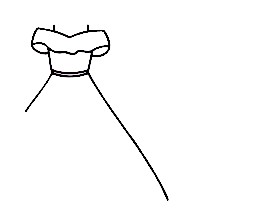 Your dress needs a belt, so you will draw 2 parallel curves in the middle of the skirt to make the belt for the dress. With this cute belt, the dress looks prettier. Then, you will start to draw skirts for the dress as well. This is a flared skirt, so draw two straight lines to create a flare for the skirt. That's all there is to it for this step, so when you're happy with the look of it, we shall continue adding to this dress in the fourth step.
Step 4 – Complete Skirt For Dress.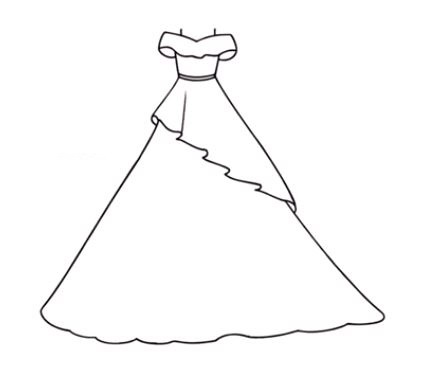 To finish the skirt for the dress, simply have two lines moving outwards from the bottom of the part that you drew in the previous step. Once you have those lines removed, you can join them together with a slightly flowing line. About the bottom of the skirt portion, you can use a curved line for this detail.
Step 5 – Finish Your Drawing Mission.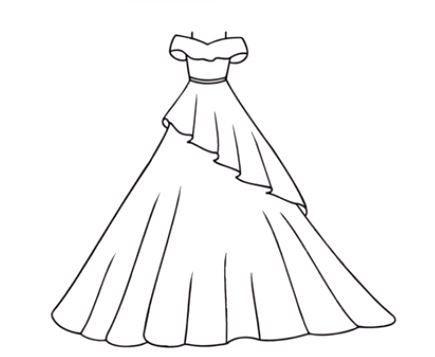 Here, you must finish your drawing mission by adding some detail for the decoration of your dress. The dress needs decorative elements, and you need to show that in your work. You will add the short lines for the skirt. In this step of our guide on drawing a dress, you can add the final details to your dress before moving on to the color.
Step 6 – Color Dress.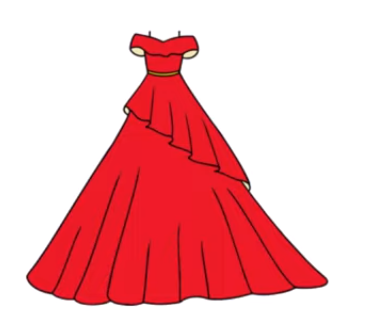 Now that you have finished your dress drawing, you will add some colors to your dress. You will choose the suitable colors for your dress. Please take your favorite colors or red as our colors. Drawing and coloring are relevant activities for everyone. You can enjoy them in your free time after the hard-working hours. Besides this article, we have many more awesome step-by-step drawing guides like this one coming out often on our site, so please be sure to check in frequently to learn how you can draw many more amazing pictures. Moreover, you can refer to
dress coloring pages
on our site. We update coloring pages daily and are accessible here. Have a great time!