How To Draw A Hoopoe – The Details Instructions
Complete nice hoopoe drawing in just 9 easy steps.
Today, you get an opportunity to know how to draw hoopoe or hoopoe drawing. This is a very beautiful bird with 30 cm body length. Come to our site, educational page for kids. Hoopoes fly well and are very maneuverable, but if possible, prefer to travel by land. The body shape of birds with folded back wings is usually oval or more precisely – in the form of a drop. Here, we will give nine instructions for hoopoe drawing in nine steps equivalent nice missions that you have to finish. In each step, we provide illustrating to help you draw easier. Now, you will go to step by step to create a complete hoopoe then you can move to hoopoe coloring pages to practice your product with many images related to hoopoe. We update coloring pages on our site for free. You can enjoy this activity with your kids or your relatives.
How To Draw A Hoopoe– Let's Get Started.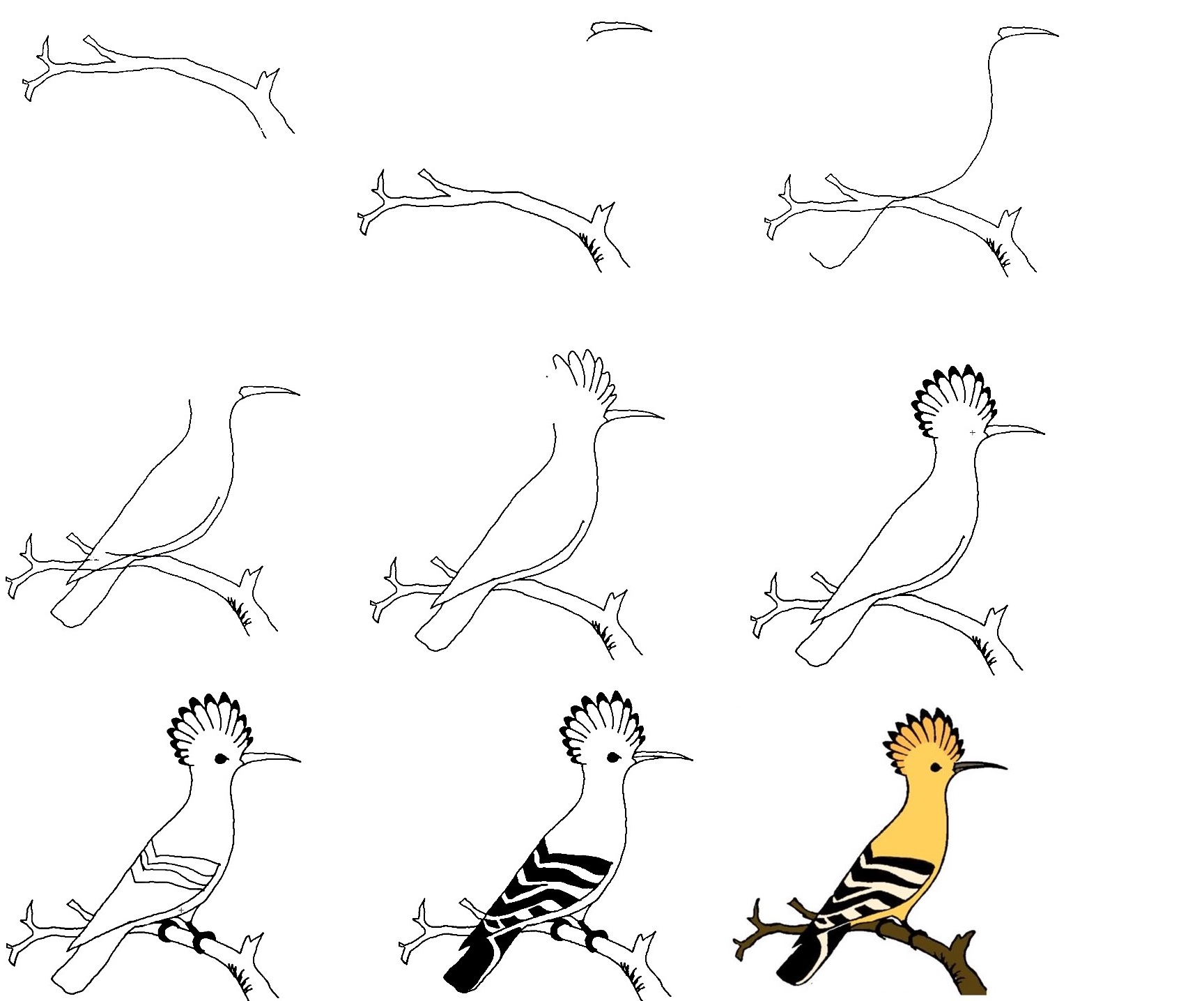 You will be patient and follow us and our illustrating to finish your drawing mission. It would help if you prepared some necessary things such as paper, pencil, colors before drawing hoopoe. You know that this is a bird type composed the short legs with strong big fingers. Step by Step Drawing tutorial on How to Draw a Hoopoe Here is a Simple and quick nine steps tutorial on how to draw a hoopoe. Always thought it was a bird the size of a Turkey perhaps. This is a very interesting task, you can profit with your kids, they love you very much. More, in participating, kids can avoid contacting the technical equipment such as smartphones, television, tablet,…drawing and coloring will help you and your kids to relax in free time. You will have the opportunity to get closer and understand your child better with simple activities like these. Now, let's get started to draw a hoopoe.
Step 1 – Draw A Tree Branch.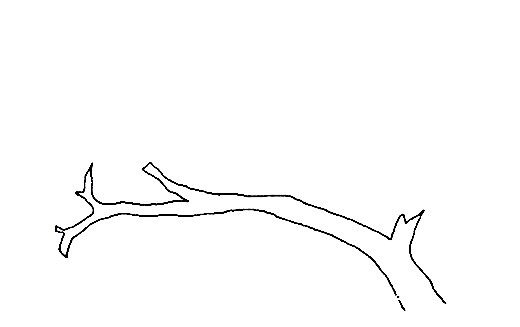 To start drawing a hoopoe, you will draw a tree branch. Very simple to realize your task, you just use the straight line and curved lines in this step. Then, you will go to step 2.
Step 2 – Draw Hoopoe's Beak.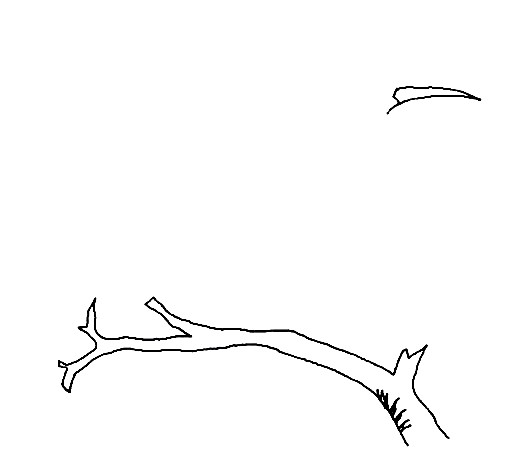 You will use a short line and make length like a long triangle, you've finished drawing a beak for hope. You can move to step 3 now to continue your drawing.
Step 3 – Draw Hoopoe's Belly Outline.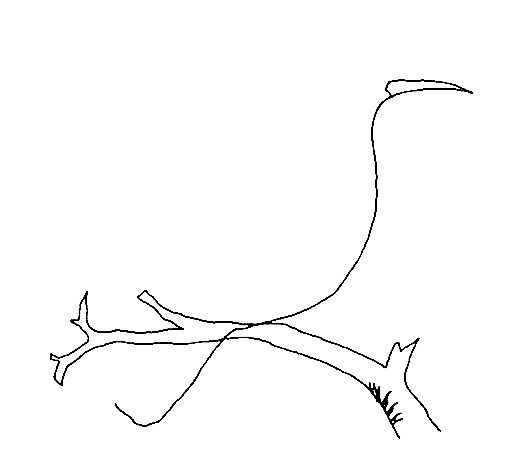 You will draw hoopoe's belly outline with a long line around hoopoe's body. So you have completed a part of the body for hoopoe, it is the belly. Once you have these elements looking as they do in the reference image, you're ready for step 4!
Step 4 – Finish Body And Tail For Hoopoe.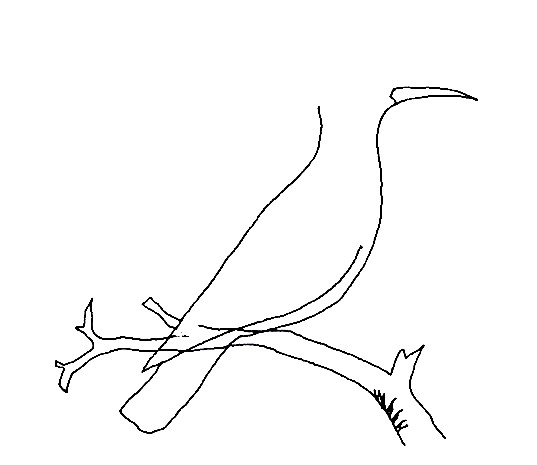 Now, you will draw body and tail for Hoopoe. From the belly you will use a straight line extending to the tail than from the tail you will extend to the top of the bird's head and stop there. It is not too difficult now, you need some minutes and finish your task here.
Step 5 – Draw Hoopoe's Crest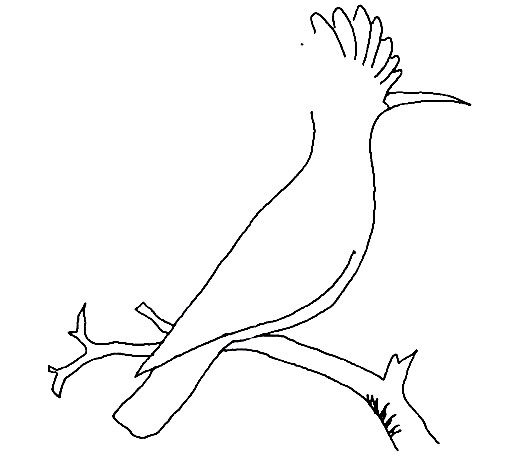 Before that, everything was usual, as in all birds. But and original features, there is a magnificent crest on the head. From long beak, you use the short curved lines to make the crest on the head. That's all there is to it for this step, so when you're happy with the look of it we shall continue adding to this hoopoe in the sixth step.
Step 6 – Finish Hoopoe's Crest.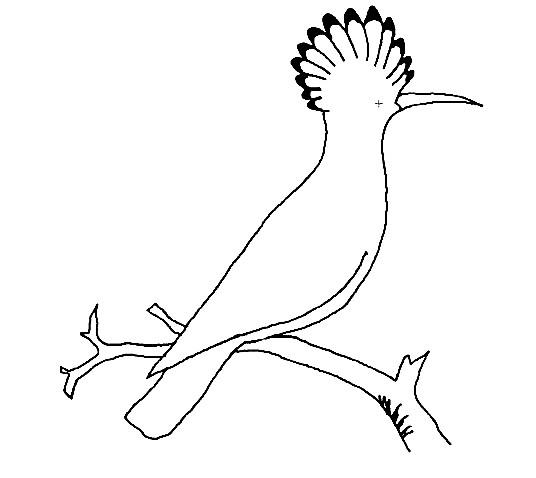 in this step, you will finish the unfinished work in step 5. You continue to use zigzag curves to complete a crest for Hoopoe. So, you finish task for this step and move to step 7.
Step 7- Draw Hoopoe's Wings.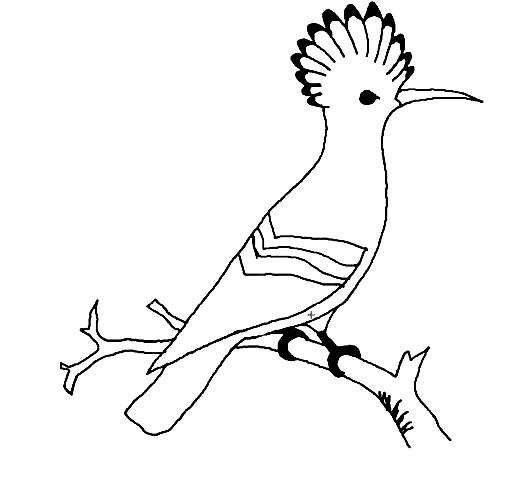 Now, you will use straight lines and curved lines to Draw the wings. Here, you can add wide black and white stripes on the wings and tail. You will add a pair of short legs as well. Now, you continue drawing a hoopoe in the eighth step to finish your drawing task.
Step 8 – Finish Your Drawing Mission.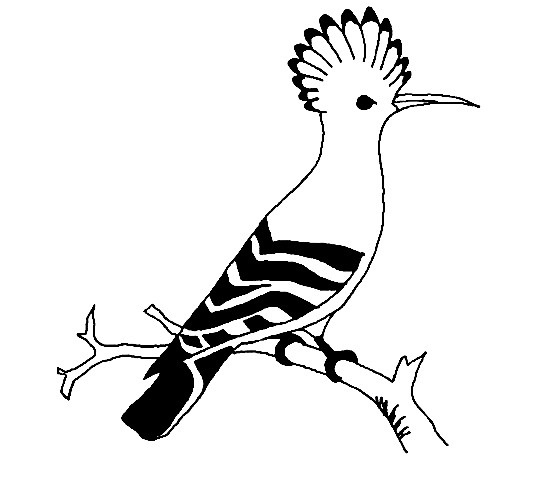 You must finish all your drawing missions here by adding some details for the decoration of the hoopoe. You will use black to colors some places on wings, body, head for hoopoe. Here you are almost done with your hoopoe drawing and you have more of the last step now.
Step 9 – Color Hoopoe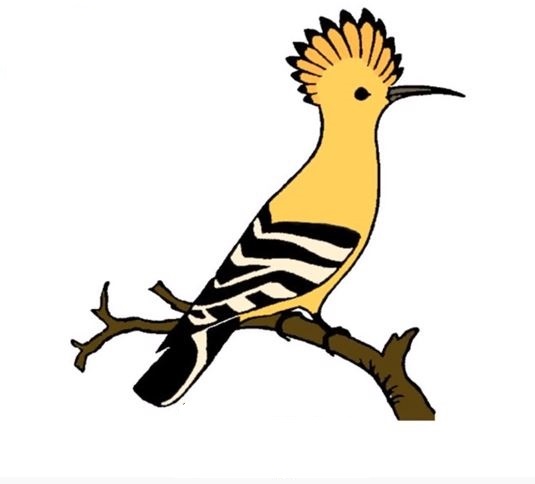 This is a simple but important step for you, your work is perfect or not depends a lot on this step. You will choose the suitable colors to make coloring for the hoopoe. You can take your favorite colors or choose colors that are similar to our colors. The hoopoe gets an orange and black crest to look very impressive. So, we choose orange as the main color for the hoopoe its wings, and head. We take black and white for wings and tail for hoopoe. So, you make a complete hoopoe in nine-step with us. You can refer to
hoopoe coloring pages
. It is very interesting. If you are a parent, please don't hesitate to give this instruction to them. You can enjoy another tutorial on our sites as well and If you like them, don't forget to give us a thumb up and recommend them to your friends! I hope you get a great time here and come back to our site. Have fun!