7 Easy Steps To Create Feet Drawing – How To Draw Feet
Feet Drawing Is Complete In 7 Easy Steps
Have you ever thought about creating feet drawings? Now you have that opportunity with us.
With the seven easy steps of the tutorial, you'll learn how to draw feet with a few necessary supplies.
This is not a simple job, but it is not too complicated that requires you to focus during the drawing process.
There are seven steps equivalent to 7 missions that you must finish to get the wide feet drawing.
Our body comprises many parts, and the feet are the last. Drawing each set of features requires hard work and a bit of talent.
Drawing feet will be a challenge for you today; although difficult, you will also have fun and comfort participating in this activity.
It would help if you prepared all the supplies such as pencil, pen, paper, eraser, and colors, then you will proceed to draw feet with pencil and paper. You will also easily erase your mistakes.
As you learn to draw feet, you can add details that we don't have to create your creative work.
Once you finish your drawing task, you can choose the suitable colors for your product.
Along with this drawing tutorial, you can enjoy foot coloring pages for free to practice your drawing and coloring skill. Regular practice will help you improve your drawing and coloring skills.
Right now, you go to 7 steps of our guide on how to draw feet with us!
How to Draw Feet – Let's Get Started!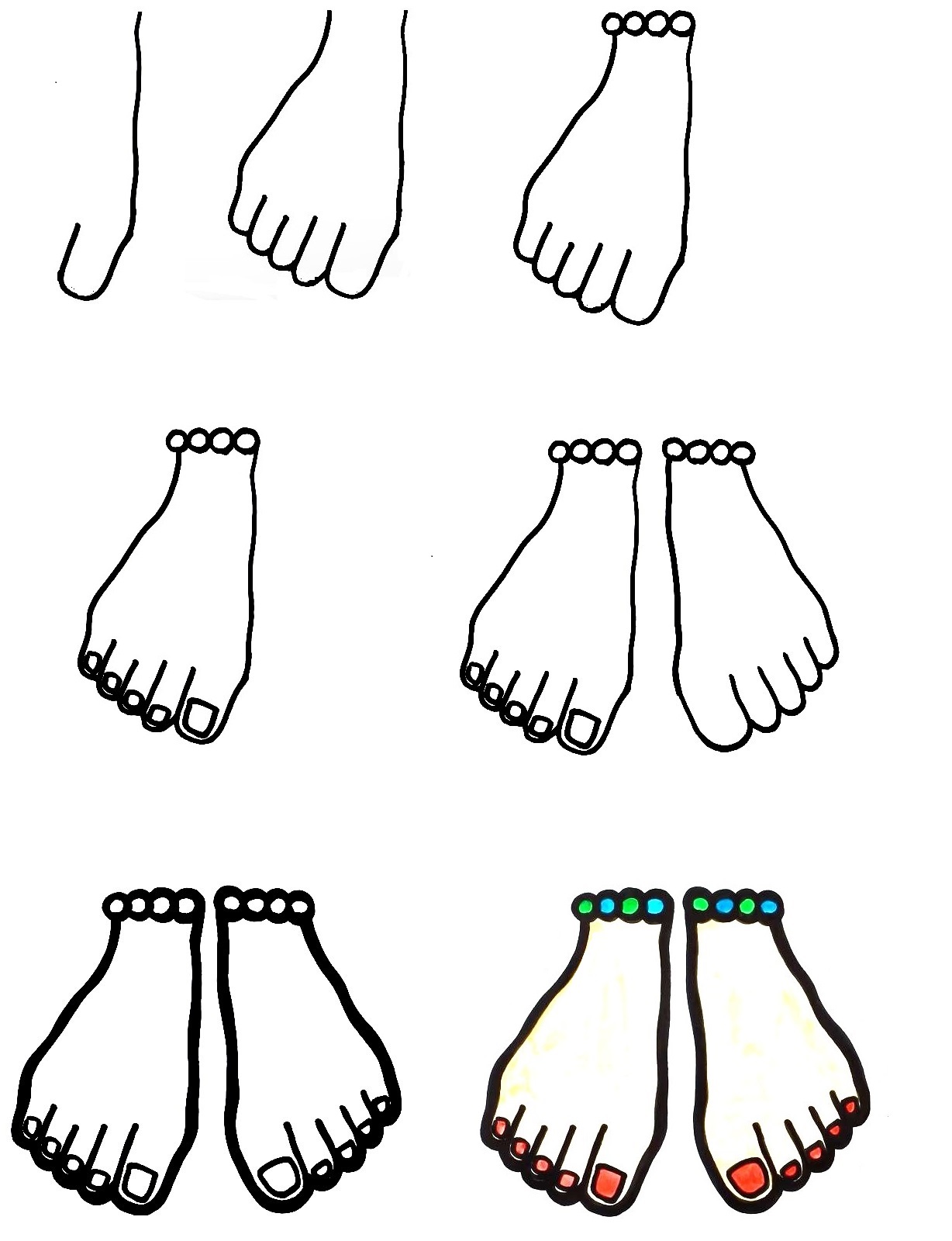 Step 1 – Draw The First Foot Outline And A Big Toe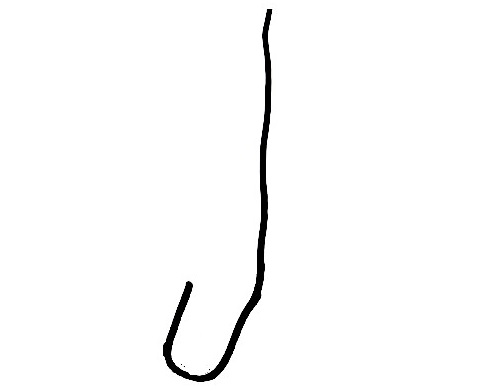 We'll start out sketching a foot and big toe in this first step.
As you can see in the reference image, we will be using a curve to do the task of this step of our guide on how to draw feet.
When satisfied with your task, you can move to the second step.
Step 2 – Draw The Rest Of The Toes For The First Foot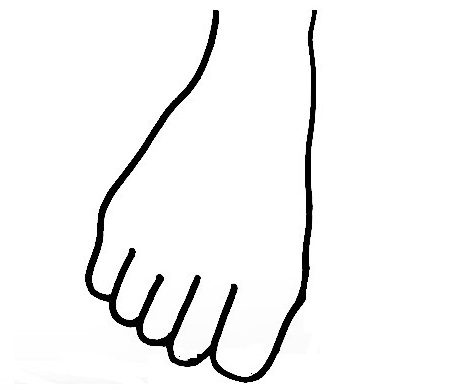 Your task in this second step of our guide on how to draw feet is to draw the rest of the toes for the first foot.
You will also use the curve to complete the first foot and draw the remaining toes.
Each toe will be drawn from a curved and rounded line, and in order from the big toe, the toe will be shorter, as in our illustration.
So, you finish your mission in this step of the feet drawing and continue your drawing in the third step.
Step 3 – Draw The Bracelet Foot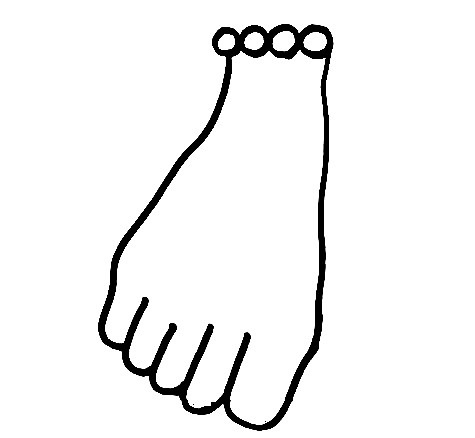 For your task in this step of our guide on how to draw feet, use some circles to draw the bracelet foot; you can look at our drawing and follow along to make sure you are on the right track.
Once you're happy with your image, you can go to the next step.
Step 4 – Draw The Toenails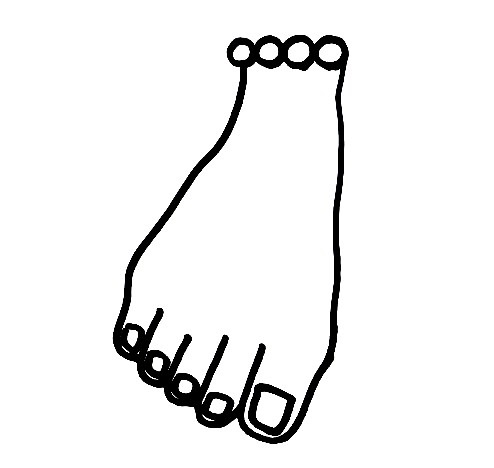 In this fourth step of the feet drawing, you must draw the toenails as you see in our reference picture.
At each toe, we will draw a rectangle to create their nail. So you have to draw five rectangles for this part. When everything is done, you can move to the fifth step.
Step 5 – Draw More A Foot Outline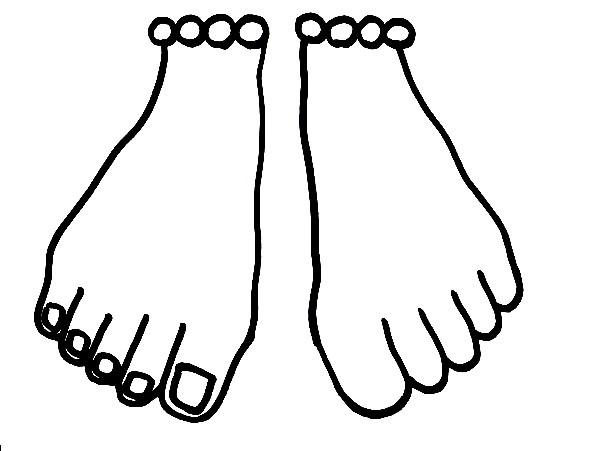 Similar to the tasks in the steps above, you need to draw the foot outline, Bracelet Foot, and five toes for this foot.
Since this is repetitive work of the above steps, it will not be too difficult for you; it will take a few minutes for you to complete it and move on to the next step for the final details of your feet drawing.
Step 6 – Add Some Final Details To Your Feet Drawing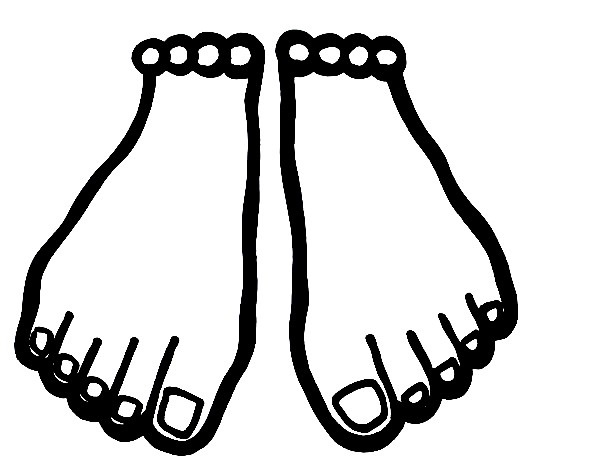 In this last step of our guide on how to draw feet, you will add the nails for the toes.
Similar to the fourth step, you need to draw five small rectangles for the five toes. Simple isn't it? You can also highlight the leg line before moving on to the final step for coloring your feet.
Step 7 – Color Your Feet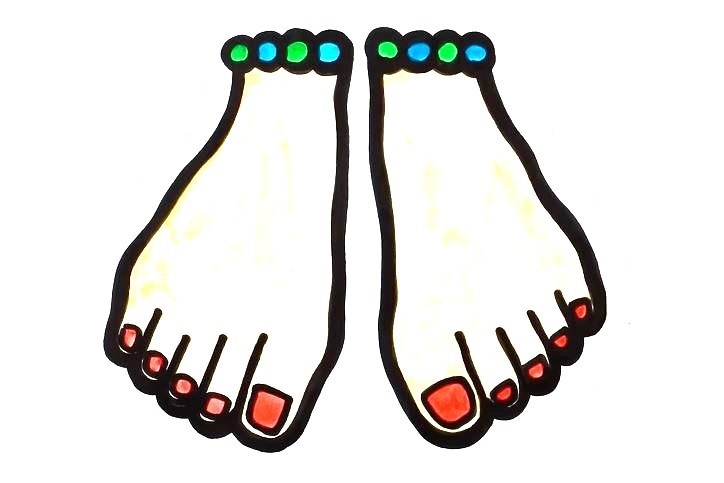 You finish off your mission with our guide on how to draw feet with some coloring fun!
Choosing a color for your feet is entirely up to your preference. Choose for your feet the colors that best suit your style.
As you can see in our reference, we chose red for the nails and green for the bracelet.
You can color your legs vibrantly, or you can choose colors that are more soothing as long as you feel good and match your drawing.
Your Feet Drawing Is Complete!
You have completed the task in seven steps to get the feet drawing. Drawing feet is not an easy task, but with the instructions broken down into several steps, we hope you will be able to do them easily.
Now that you are proficient with drawing legs you can take it a step further by creating other drawings on our website Coloringcool.com such as Hand drawing, troll drawing, or person drawning.
Each of our drawing tutorials has its own interesting things, and we hope you will enjoy them and come back here to enjoy more. We update new ones daily; please visit our site often and never to miss out.