7 Simple Steps To Create A Cute Eggplant Drawing – How To Draw A Eggplant
Creating A Lovely Eggplant Drawing In Seven Easy Steps
In today's drawing guide, you will know how to create a complete eggplant drawing in eight steps. We will give the instructions and details to you, and you get a fun time here with us. This mission is not simple but not too difficult you need to concentrate on learning to draw.
It's excellent with a drawing guide here, you have seven missions to finish, and you will realize them one by one.
Making an eggplant takes about 30 minutes, and you have the illustration to follow. You have a chance to get more information about the eggplant.
How To Draw An Eggplant – Let's Get Started!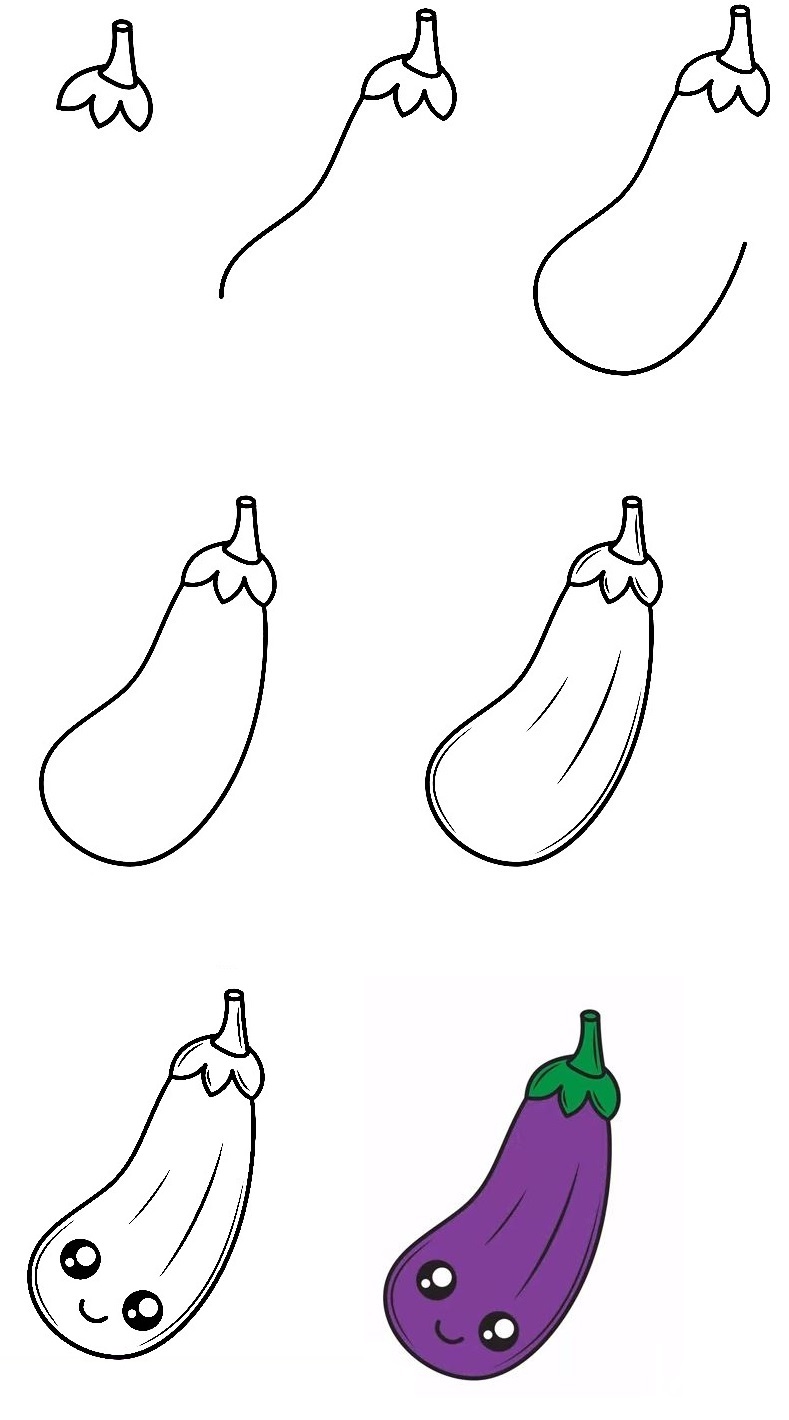 Eggplant is a vegetable in daily meals. This is a familiar dish in every family, and it is usually very delicious and loved by everyone.
If you want to grow eggplants, you will harvest them within 60 days from the sowing date.
But before starting to draw an eggplant, you'll need basic art supplies such as a pencil, eraser, pen, paper, and reference photos of eggplant to help you capture its likeness.
Like other drawing tutorials, we also arrange tutorials from easy to difficult to help you easily grasp and complete the task.
You draw the eggplant with pencil and paper so that you can easily erase the wrong line. In the end, you will choose the color that matches your drawing.
Stay calm and do the tasks one by one; you will feel much lighter, there is no stress here, and you can enjoy this leisure activity in your free time.
Along with this eggplant drawing guide, you can enjoy eggplant coloring pages to practice your drawing and coloring skill.
I also hope you like this guide and recommend your friends to come here and learn about our educational products.
Let's go through seven steps to draw an eggplant with us!
Step 1 – Draw Stalk And Calyx For Eggplant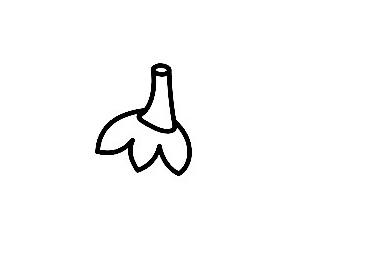 Start working on how to draw an eggplant; you draw stalk and calyx for it.
You with two almost parallel lines to draw the stem for the eggplant, then you can add calyx with some crown-like shape of leaves. You can use a few curved lines to draw those leaves.
In the drawing course, you can erase parts of the eggplant where the calyx overlaps the drawing.
Step 2 – Start Drawing The Shape Of The Eggplant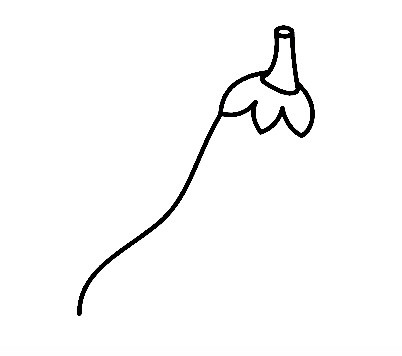 Your task in this second step on how to draw an eggplant, you start to draw the shape for your eggplant.
You need to use only a curved line to draw a part of the eggplant, as seen in our reference image.
It's simple in this step, and you need some minutes to finish your mission.
Once you're happy with your image, you can move to the third step to continue your drawing.
Step 3 – Continue Drawing The Shape Of The Eggplant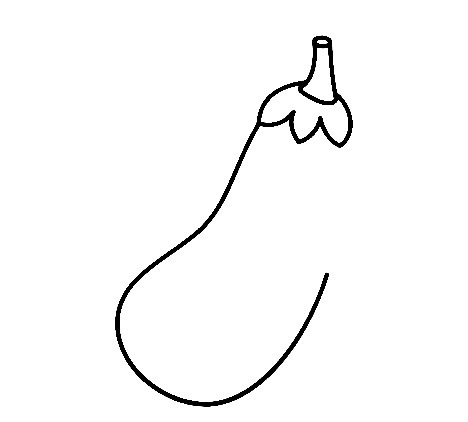 Right now, you continue to draw the shape of the eggplant. You will stretch the curve drawn in step 2, and now the eggplant is almost done.
You can also try and draw the eggplant with smooth curves without any sharp twists or edges. And now, you continue to go to the next step for your drawing.
Step 4 – Complete The Shape Of The Eggplant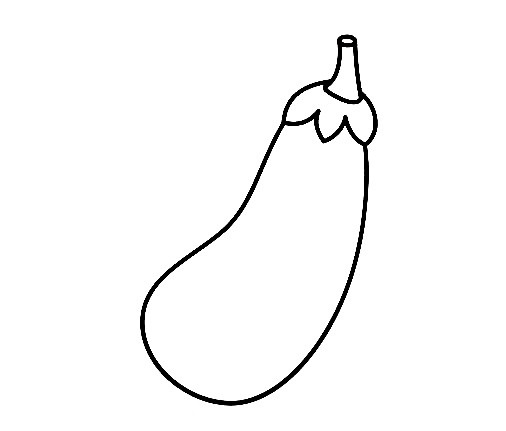 You will finish off the task with the shape of the eggplant. You will continue using the curved line you drew in step 3 to create a complete shape for your object.
Summarize eggplant stems tend to be pretty thick, so draw accordingly. You can also make the branch slightly wider towards the base.
It's simple for you; finish it soon to come to the fifth step.
Step 5 – Add Some Decoration Details For The Eggplant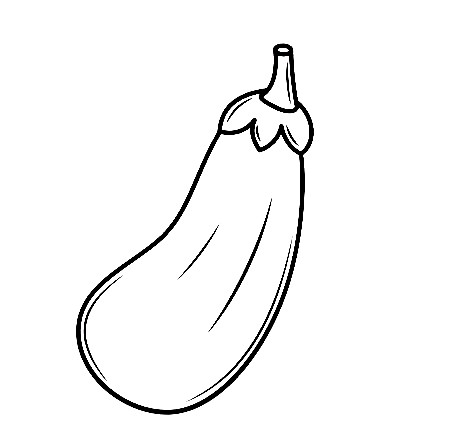 You finish off the shape for the eggplant, and right now, you must add some decoration details for your vegetable.
As you see in our reference, your task in this step of the eggplant drawing is to draw some stripes along the eggplant to make your photo look better and more realistic.
And you can move to the sixth step to make your eggplant more excellent.
Step 6 – Make Smiley Face For The Eggplant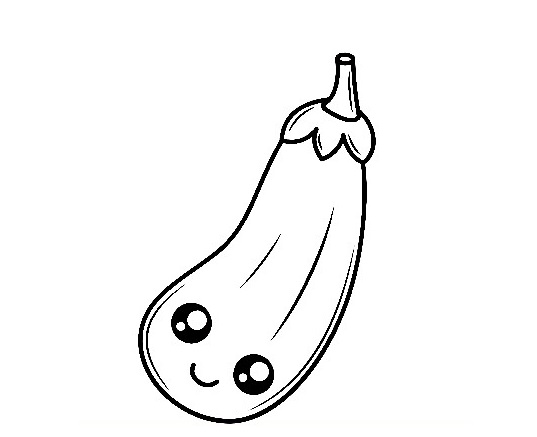 You add two eyes and a smiley mouth for this eggplant. At the end of your eggplant, you must draw two circles, then use the smaller circle inside for its eyes.
You can use black to make coloring for its eyes and let some white space create the perfect eyes.
Under your eyes, you will draw a small curved line for the mouth as you see in our illustration. You can add details if you like before moving to the final step.
Step 7 – Color Your Eggplant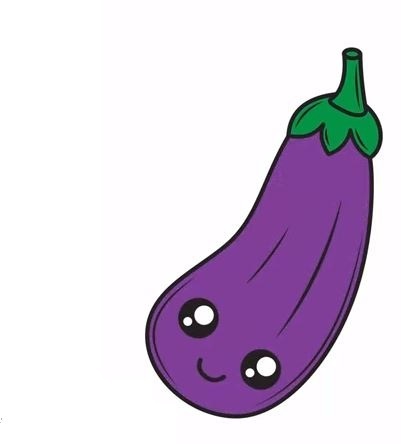 It's time to bring you to the final step of this guide on how to draw an eggplant.
You will choose the suitable colors for your drawing in this step.
Because there is no limit to the color of your drawing, you are free to choose any color you want.
However, the eggplant is purple, and we use this color for it. Don't forget to use green for its calyx; you can refer to our reference image to make your eggplant drawing nicer.
Your Eggplant Drawing Is Complete!
You finish off your drawing and coloring mission on how to draw an eggplant in seven steps with us.
How do you feel? Great, I hope you have a great time with us in eggplant drawing and that you haven't had any trouble following along with the instructions.
Drawing eggplant is relatively fun and easy to draw. I think you will love it and recommend your friends or your kids to come here.
On our website Coloringcool.com, you can find some drawing guides about vegetables or fruits such as pumpkin drawing, squash drawing, beetroot drawing, cauliflower drawing, …Similar to the eggplant drawing guides, you can learn to draw those vegetables and fruits for free and you get fun time here.
Besides them, we have many more awesome coloring pages and blogs coming out all the time, so be sure to check out our page frequently so that the drawing fun never has to end!