Police Car Drawing Is Made In 8 Easy Steps
Creating a modern police car drawing in just eight easy steps
Learn how to draw a police car for kids step by step with us. You will make a complete police car drawing by following our instructions. We give a guide to drawing a police car in 8 easy steps, and you will follow step by step 1. In each step, there will be a corresponding task, and you have to complete that task as quickly as possible. It took about 25 minutes to finish drawing car police. We also provide tutorials for free, and you will enjoy them with a great time. This task is not too difficult for everyone, including you, who are new to drawing, our advice to you is to stay calm and practice during the time you are learning to draw. We give the guide details and the illustration in each step to help you learn to draw more easily. With eight easy steps, you get a great police car with your style and signature.
How To Draw A Police Car – Let's Get Started!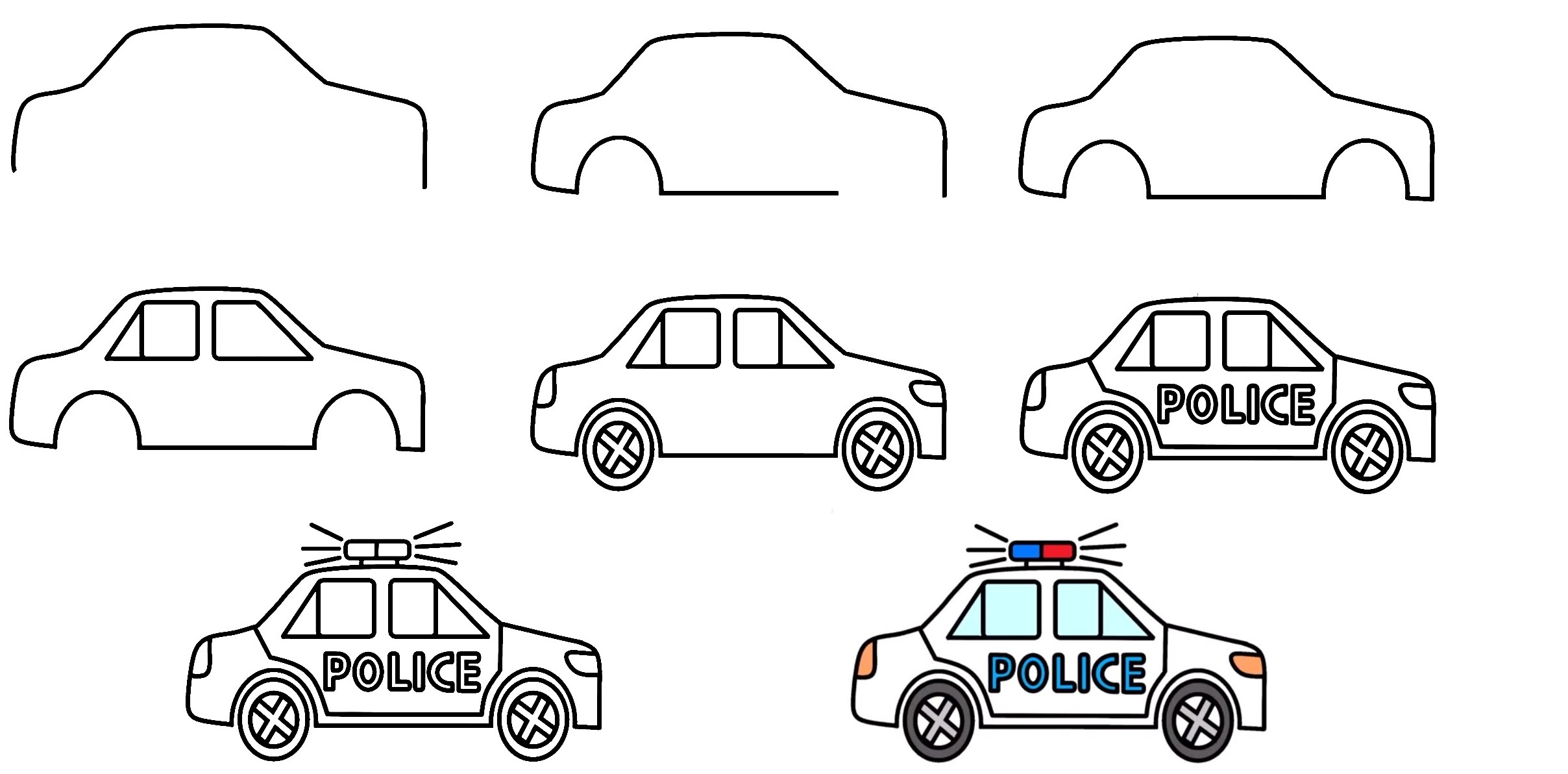 A police car is a means of transport for the police; thanks to its own characteristics we can easily distinguish the Police car from other means of transport; it has many specialized features to serve the police industry. work more efficiently. When traveling on the road, the Police car will sound its horn and lights to signal to everyone its presence on the road, and people will give way to the Police car. A car is interesting, isn't it? It is known that many children have a dream to become a police officer when they grow up, so if you are a parent, you can join learn to draw a police car with your kids. Through learning to draw a police car, your kids will have the opportunity to learn about the structure and features of a police car. When you make a police car drawing, you can show your creation to get a unique police car with your own stamp. Before drawing, you must prepare some things such as paper, colors, a pencil, a pen,…then you use a pencil to draw on paper. You can draw in your comfortable mood, and don't be afraid to do wrong because you can erase your mistakes easily. Once you get a police car drawing, you can move to police car coloring pages and enjoy them with many images related to the police car. There are many images of police cars that we update on the coloring pages part such as modern or classic police cars, and police cars with policemen driving, etc. Very interesting here, and you get a fun time with us now. You will learn more about drawing police in the next eight steps.
Step 1 – Draw The Top Of The Police Car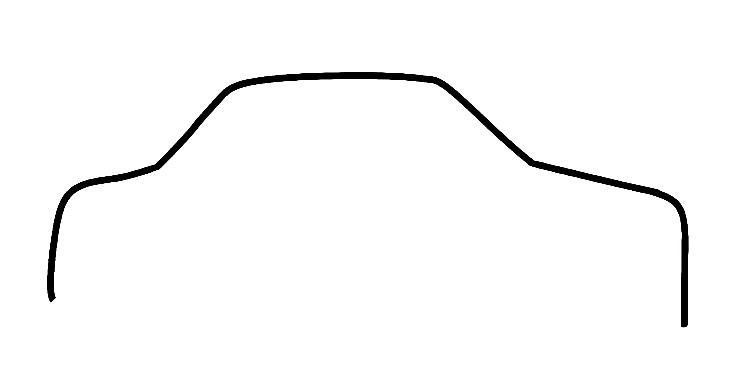 To start this guide on how to draw a police car, you must use some straight lines and curved lines to create the top of the police car. You can draw by hand or use a ruler to draw straight lines. Your task in this step for your drawing is simple, and you spend some minutes finishing it before moving to step 2.
Step 2 –  Draw The Bottom Shape Of The Police Car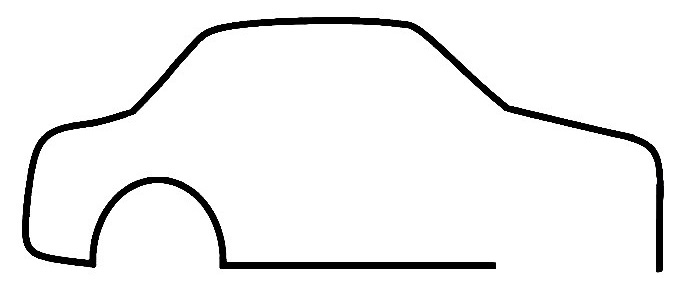 If step 1 only draws the top part of the police car, in this second step of your police car, you draw the lower part; from the upper part, you use curved lines to continue drawing the bottom shape of the police car. There aren't any complications here; remember to leave space for the wheels that will be drawn in the next step
Step 3 – Draw The Police Car Wheel Outline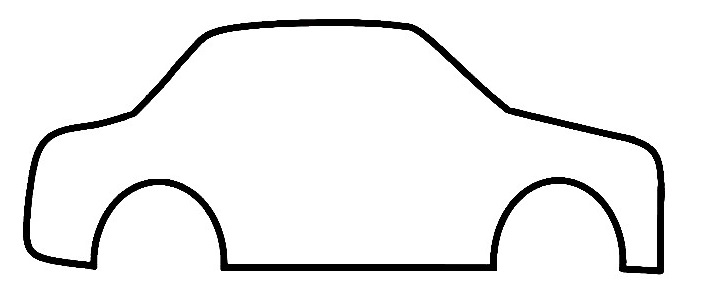 In step 2, you draw a wheel outline for a police car, and in this step of drawing, you add more of a wheel outline to your police car. You will use a curve equivalent to the size of the wheel and show it here. It is simple for your task in this step. I hope you don't have any difficulties with this work. Once you feel happy with your picture, you move to the fourth step.
Step 4 –  Draw The Police Car Window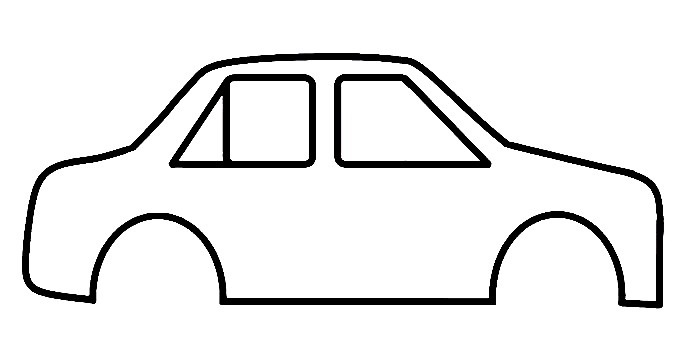 You must draw the window for the police car in this task of your drawing. The police car window is very simple and made up of 2 opposite rectangles; you can refer to our illustration. That's all there is to it for this step, so when you're happy with the look of it we shall continue adding to this car in the fifth step.
Step 5 –  Draw The Police Car Wheel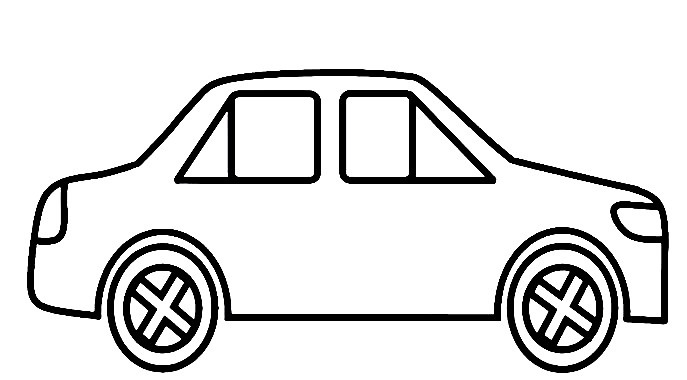 Your task in the fourth step of this guide on how to draw a police car is to draw the detail for the police car's wheel. As you see in our reference image, you will draw an X to show the detail of the police weel, its that simple right to finish it for a few minutes and go to the next step
Step 6 – Write The Police Car Word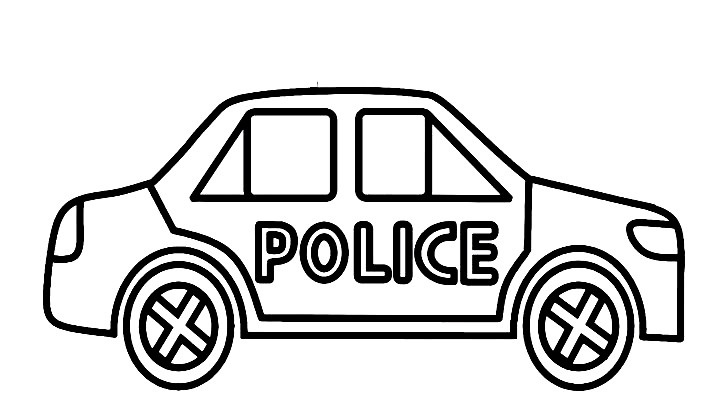 It's very simple for your task at this step on how to draw a Police Car; you just need to write the police word in between the 2 wheels as shown in our reference picture. So great your police car is almost done with the main details such as the car's form, wheels, windows,…You will draw the final details in the next step.
Step 7- Draw The Police Car Lights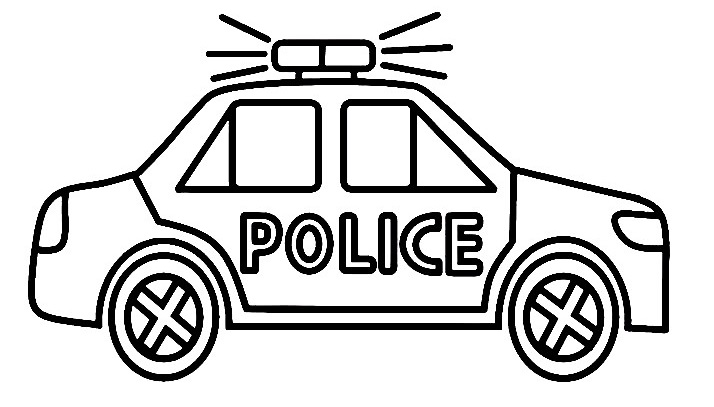 As you see in our reference image, you must draw the lights for a police car. It is not complex in this step, and You will use straight lines to draw a long rectangle, then divide this rectangle into 2, which are the police car's lights. In addition, you also use the surrounding straight lines to draw light streams for the lights. So, you finish off your drawing in this work, and you have the last step for coloring your product, a police car.
Step 8 –  Color your Police Car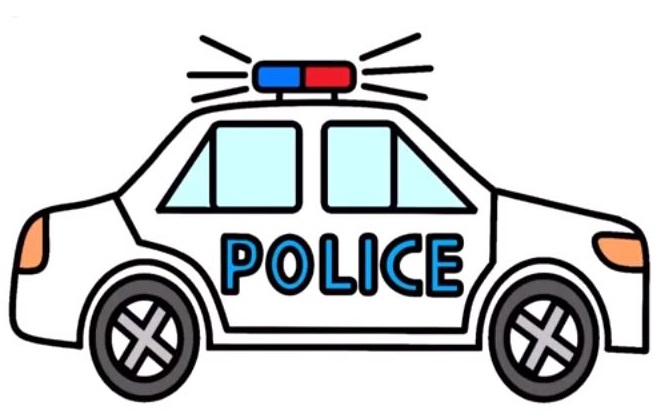 This step is easy for you; you just need to choose the right color to color your police car. The choice of colors is entirely up to you; take all the colors that you think match your product. We choose white for the car, red and blue for light, and some other colors to make our police car nice. With the task in this step, you can move to the police car coloring pages to perform because we update many images related to police car that you can enjoy for free.
Your Police Car Drawing Is Complete
You finish all missions in the eight steps for your drawing. It's great that you have completed the tasks with joy; this is a free entertainment channel on our website for everyone. After the hard-working hours, you need to get some entertainment to relax. Come to our website, and you will enjoy how to draw and coloring pages products. In this post, you learn how to draw a police car in eight steps. More we also have how to draw a car, or super car on our site; you can come here each day, and be sure to keep checking our site to ensure you never miss out!