How To Draw Draculaura, A Monster High – The Details Instructions
As you know, Draculaura is a character of Monster High who is an American fashion doll franchise created by Mattel and launched on June 11, 2010. The character related to Monster High is inspired by monster movies, sci-fi horror, thriller fiction, and various other creatures. As soon as monster high appeared on the market, they started to gain popularity with stationery dolls, bags, key chains, different toys, playsets, and print/book series. Today, you get an opportunity to learn how to draw Draculaura, a Monster High, with your kids in our article. We create the instructions in six steps. You can go to step by step in this article to draw this character. You can participate in this activity with your children, or you will teach them later. Once you finish your drawing mission, you will choose the suitable colors and make coloring for your product. You can refer to Monster High pictures on our coloring pages in Monster High Coloring Pages. We have collected hundreds of images of Monster High with the richness of coloring pages. We are proud to bring many beautiful pictures to children around the world. Therefore, please direct your children to coloring activities, a healthy leisure activity. It is a good hobby for everyone, especially for kids.
How To Draw Draculaura, Monster High – Let's Get Started!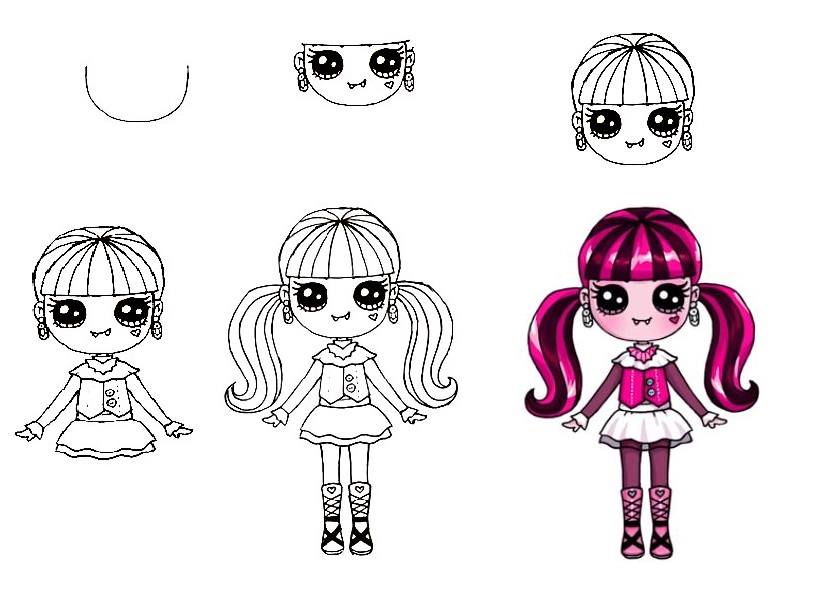 Draculaura is a 2010/2016-introduced and all-around character. She is a vampire, specifically the daughter of Dracula through adoption, and she is a student at Monster High. Draculaura is a pampered character in her childhood. She's a weak person who cries easily when faced with obstacles, even though she has matured over the years. In the Monster High character, she is one of the few characters with her vehicle. To help you know more about Draculaura, we summarized six easy and quick steps to draw this character. You must prepare paper, pencil, colors to make before drawing. This is an interesting activity that helps everyone to relieve stress and makes life better. Why not? You get a great time here with us. If Monster High is a fan of your kids, you can give this instruction and
Monster High Coloring Pages
for them. They can enjoy in their free time. This activity will help them to get comprehensive development. Now, let's get started to draw Draculaura.
Step 1 – Draw Draculaura's Face Outline.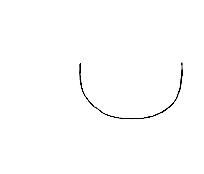 To start drawing Draculaura, you will draw her face outline with a half-circle. If you can't freehand a half of the perfect circle, feel free to use a compass. It is a drawing tool that enables you to draw a perfect circle swiftly and effortlessly.
Step 2 – Draw Eyes, Mouth, Ears, Hair, And Earrings For Draculaura.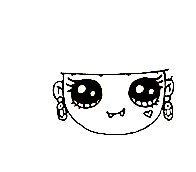 You have many tasks in this step because you must draw eyes, mouth, ears, and earrings for her as well. You will draw two dots for her eyes. Please remember that her eyes are big, so you must draw big eyes for her. You will use black to color pupil. On the side of the face, you will draw a short line representing Draculaura's ears similarly you will draw two matching ears. You add a small circle under her ears. They are her earrings. You will draw a heart under the left eye for her as well. You will continue to draw her mouth with an oval. Draculaura is a vampire, so she has fangs. You will draw two fangs with two short straight strokes… Once you have these elements looking as they do in the reference image, you're ready for step 3!
Step 3 – Draw A Part Of Draculaura.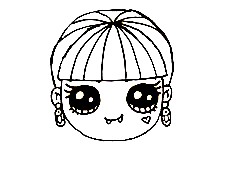 You will start to draw a part of her hair as our image. Going back to the head of the Draculaura, draw a halfway sphere on each side of her face. Then, draw a hairline just above her forehead and draw the outline of the hair. That is a part of the hair.
Step 4 – Draw Arms And Dress For Draculaura.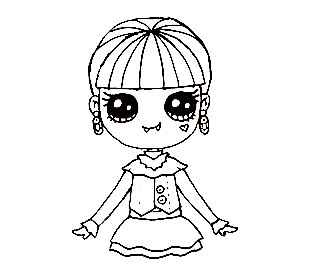 Right now, you draw arms and dress for Draculaura. You will draw two circular flaps on each side below the torso. This outlines the outer fold of the dress Draculaura is wearing. You will draw her arms outstretched. Then you will add details for her top and skirt as her dress.
Step 5- Finish Your Drawing Mission.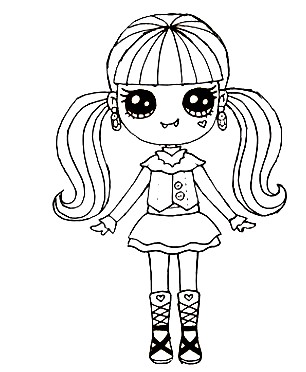 You will finish your drawing mission by drawing two legs shoes for Draculaura. You will draw her legs with parallel lines then you will add details to her socks and shoes. That's all there is to it for this step, so when you're happy with the look of it we shall continue adding color to this character in the last step.
Step 6 – Color Draculaura.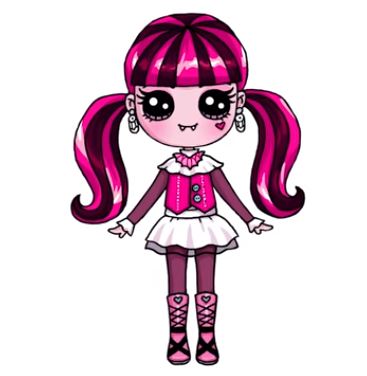 Now your task is much simpler. You just choose the suitable colors and make coloring for her. Here, we take the light purple for Draculaura. This is her main color, and you can select your favorite and make color for her and get a complete character Monster High. We hope you enjoy this step-by-step tutorial on how to draw Draculaura… With this guide, you can surely draw and color a Monster High character along with its complex features and elaborate details in no time. You can see Monster High characters on our
Monster High Coloring Pages
to know more about the feelings of Monster High. Drawing and coloring are the favorite activity of children. These activities are very beneficial for children, and they help children have good reflexes. You will get a great time here with your kids or your family.