8 Easy Steps To Create A Minion Drawing – How To Draw A Minion
A Minion Drawing Is Complete In 6 Simple Steps
You get an opportunity to create Minion drawing with us. According to the Wikipedia site, Minions is a 2015 American computer-animated comedy film produced by Illumination Entertainment and distributed by Universal Pictures. The spin-off prequel and the third installment overall in the Despicable Me franchise. Directed by Pierre Coffin and Kyle Balda, written by Brian Lynch, and produced by Chris Meledandri and Janet Healy, the film stars the voices of Coffin as the Minions (including Kevin, Stuart, and Bob), Sandra Bullock, Jon Hamm, Michael Keaton, Allison Janney, Steve Coogan, Jennifer Saunders, and is narrated by Geoffrey Rush. The film brought in massive revenue for the producers and continues to be popular to this day. And here, In addition to knowing the images on the movie, you also have the opportunity to see the Minion Coloring Pages on our site.
How To Draw A Minion – Let's Get Started!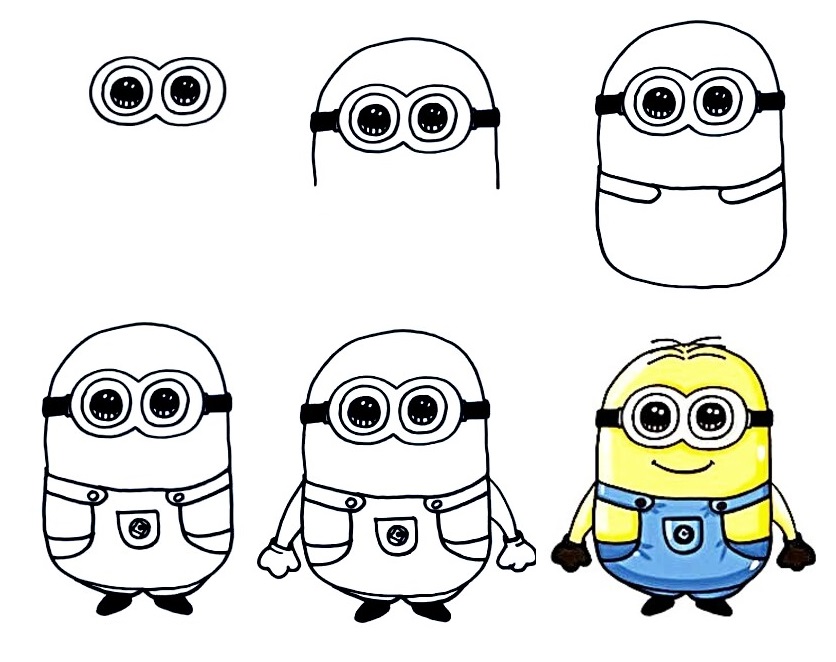 You get an opportunity to learn to draw a Minion. We hope you have some incredible fun with this step-by-step guide on how to draw a minion in just six easy steps. In each stage, we all have illustrations to make it easy for you to learn to draw minions easier.
In the film, Minions are small, yellow creatures who have existed since the beginning of time, evolving from yellow single-celled organisms into beings that exist only to serve history's most evil masters. Still, they accidentally kill all their masters—including a Tyrannosaurus, a caveman, a Pharaoh, and Count Dracula. You can go to Minion Coloring Pages to know more about this character. You can enjoy them for free and learn to draw and have fun.
Step 1 – Draw Glasses For Minion

In this step, you draw the glasses for Minion. You can observe and follow our image. Very simple to enjoy this step. You can use a pencil drawing on paper, remove redundant drawings and pull again. You draw two dots for two eyes, and then you will color black for the glasses.
Step 2 – Draw Head Outline For Minion

It would help if you drew the head outline for Minion. Here you will draw a side-to-side curve around the head of the Minion. This step, it is straightforward so, you can finish off the task in this step as soon as possible and go to step 3.
Sep 3 – Draw Body Outline For Minion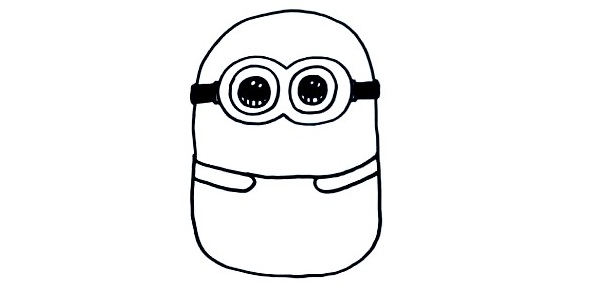 Now you will draw a curve from side to side to create the body for Minion. With a pencil, you can draw the Body outline of Minion. In this step, you must add some details for Minion such as glasses belts, belts, etc.
Step 4 – Draw Legs For the Minion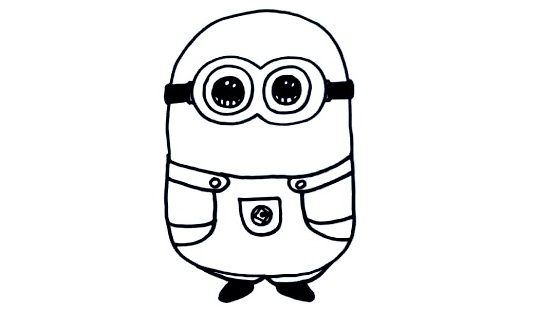 You will draw two legs for him. From the body, you will have black legs for him as well and the legs will be very short and drawn with two shapes connecting to one another for each leg. Once, you finish the legs, you start the overalls in the previous step and we will finish them off in the following step. We will start by drawing a pocket on the front of the overalls.
Step 5 – Finish Off Your Drawing Mission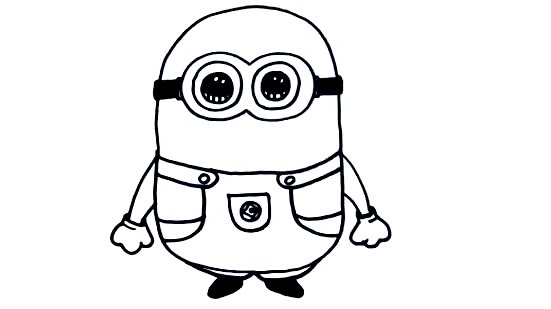 You will finish off all your drawing mission such as adding the arms for the minion. This guide on how to draw a minion will be finished off by drawing his arms. He has a rather dumbfounded look to him, and this will be highlighted by his arms hanging limply at his side. Then, you can add some accessories for him to make him more amazing.
Step 6 – Color Minion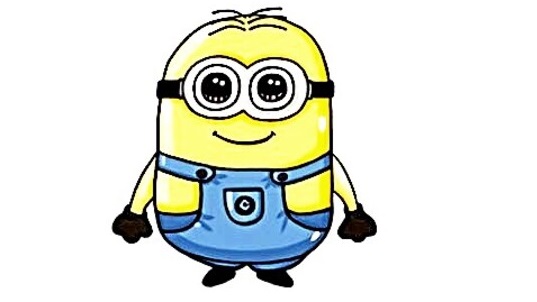 You know that Minion is yellow and his bibs are blue, so you can choose yellow and blue for Minion. Or, you will choose any color for him if you don't like yellow and blue. Make coloring is your hobby so, you can choose your favorite colors. Drawing and coloring are good activities. they can help you to reduce stress and worries in life. More, this entertainment channel helps you to balance your life.
Your Minion Drawing Is Complete!
Today, you can know more about this character with Minion Coloring Pages, you will choose colors and make coloring for them. Each of us chooses suitable entertainment channels for ourselves and coloring is one of the entertainment channels that you can take advantage of after stressful working hours. You can recommend this activity for your children and help them to avoid the smartphone, television, etc. They are not good for their development.