Kristoff Drawing Is Complete In 6 Easy Steps
Kristoff Drawing Is Created in 6 Simple Steps
Kristoff, or Kristoff Bjorgman, is a fictional character in Walt Disney Animation Studios' Frozen franchise, and you will create Kristoff drawing with our guide. He appeared in the animated features Frozen (2013) and Frozen II (2019), and the animated short films Frozen Fever (2015) and Olaf's Frozen Adventure (2017). He is voiced primarily by Jonathan Groff. He lives with his reminders companion Sven. He prefers a solitary life, and he helps Princess Anna to find her old sister Elsa on the North Mountain throughout Disney's Frozen. In the end, it lands up that they fall in love with each other. If you want to learn how to draw Kristoff, follow these simple-to-follow steps. I will guide you to drawing Sven with simple geometric shapes, letters, and numbers. Once you finish your mission with drawing you will move to color Kristoff and refer to Kristoff images on Frozen coloring pages. We collect many pictures related to Frozen here; you can choose suitable colors for them. You can give those images to your girls because they are fans of Frozen Disney.
How To Draw Kristoff – Let's Get Started!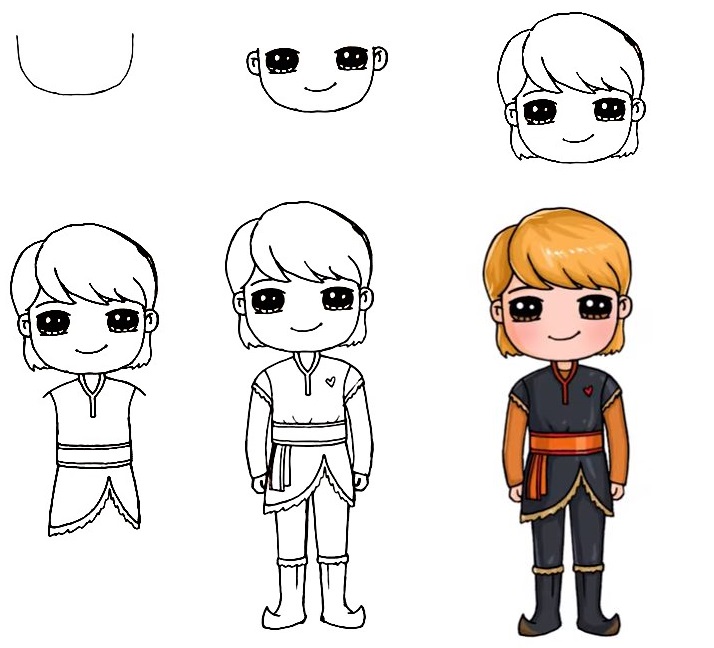 Kristoff originally appears as Kai in Hans Christian Andersen's "The Snow Queen", but later, he was designed as a combination of Kai and the robber girl. In the movie, Kristoff is an eight-year-old orphan boy with his baby reindeer, Sven, who becomes his best friend. Then, Anna meets him, seeking to purchase carrots for Sven and climbing rope. From Kristoff's exchange with Oaken, Anna hears that the blizzard in Arendelle comes from the North Mountain and assumes that is where Elsa is hiding. Seeing that Kristoff has a sled, Anna buys all of his items and urges him to take her to the North Mountain. Kristoff is reluctant to help her at first but eventually gives in. Kristoff helps Anna to save Elsa. And now, in this article, you get an opportunity to learn hơ to draw Kristoff in our six-step. You will prepare paper, pencil, and colors before drawing. When you finish your task here, you can enjoy Frozen coloring pages in the coloring pages part. We collect many images related to Kristoff and the characters in the Frozen movie as Anna, Elsa, or Olaf. Now, let's get started drawing Kristoff.
Step 1 – Draw Kristoff's Face Outline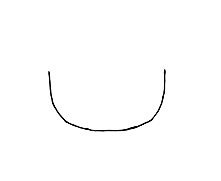 You draw a u-shaped curve that represents Kristoff's face. This is simple here, you finish your task in some minutes and go to step 2.
Step 2 – Draw Eyes, Mouth, And Ears For Kristoff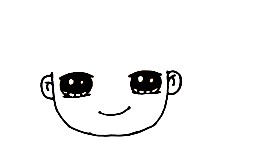 Right now, you must draw eyes, mouth, and ears for Kristoff. You will draw two dots for his eyes. Unlike women's eyes, men's eyes are round, so you will draw Kristoff's eyes slightly square and fill them with black and subtract some white space. Under two eyes, you will draw a short curve that is Kristoff's mouth. then, you will continue to draw two small curves on two sides of his head, and they are made as his ears. Once you have these elements looking as they do in the reference image, you're ready for step 3!
Step 3 – Draw Kristoff's Hair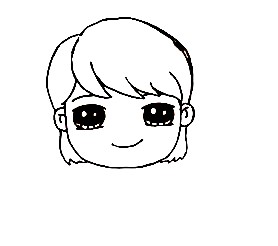 Kristoff's hair can be simple, and divided into two parts. First, draw a few V-shaped lines over the eyebrow on the left. Then draw a long curved line toward the ear. Now draw a series of curved lines that end in spikes across the ear and down toward the neck. You will use short strokes on Kristoff's forehead to show his bangs.
Step 4 – Draw Kristoff's Clothes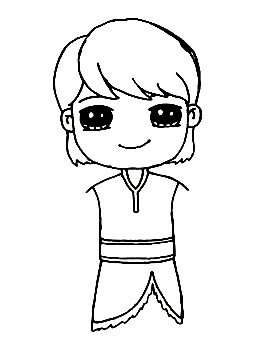 In this step, you will draw Kristoff's Clothes. You will draw the top now. From Kristoff's face, you will draw the roles for Kristoff and the top. That's the upper half of Kristoff's body. You can draw parallel curves in the middle of the body representing the belt for Kristoff. That's all there is to it for this step, so when you're happy with the look of it we shall continue adding to this character in the fifth step.
Step 5 – Finish Your Drawing Mission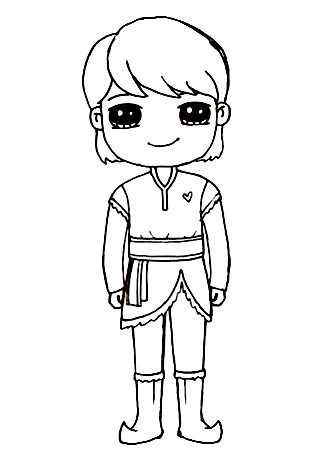 Now, you start to draw Kristoff's legs with parallel lines. From the top, you will draw parallel lines and meet at the bottom vertex, which is the shoe, how to draw identical legs because this is a picture of Kristoff standing. You can add some detail to his clothes, and he will look more handsome.
Step 6 – Color Kristoff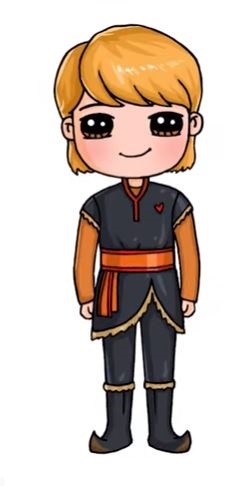 This is the easiest part for you in learning to draw Kristoff. Now, you will choose the suitable colors and make coloring for him. We choose brown and orange for him, and you can choose your favorite colors. Once you finish your drawing and coloring task, you can refer to other Kristoff in Frozen coloring pages on our site. We collect many characters in
the Frozen movie. If your kids are big fans of Frozen, please don't hesitate to give them those coloring pages. It is a good entertainment channel for kids and everyone. I hope you get a great time here. Have fun!