Dory Drawing Is Complete In 6 Easy Steps
Creating Dory drawing in just 6 easy steps
Create a wonderful Dory drawing with easy, step-by-step instructions and a video tutorials. You can become a real artist! We give the details for instructions; you will follow step by step to create a complete Dory. You can refer to the video at the end of this post and the step-by-step drawing instructions below to learn how to draw Dory from Disney Pixar's Finding Nemo. A new drawing tutorial is uploaded every day, so stay tuned! You get a great time here with us. If you are a parent, you can give this instruction to your kids, and they will like it very much because Dory is the favorite character of children. Appear in Finding Dory which is a 2016 American computer-animated adventure film produced by Pixar Animation Studios and released by Walt Disney Pictures. This is the most popular character, especially among children. They love it and learn how to draw Dory in their free time with friends or parents. Once you get your complete drawing, you can move to Dory coloring pages on our site and practice to draw Dory as well.
How To Draw Dory – Let's Get Started!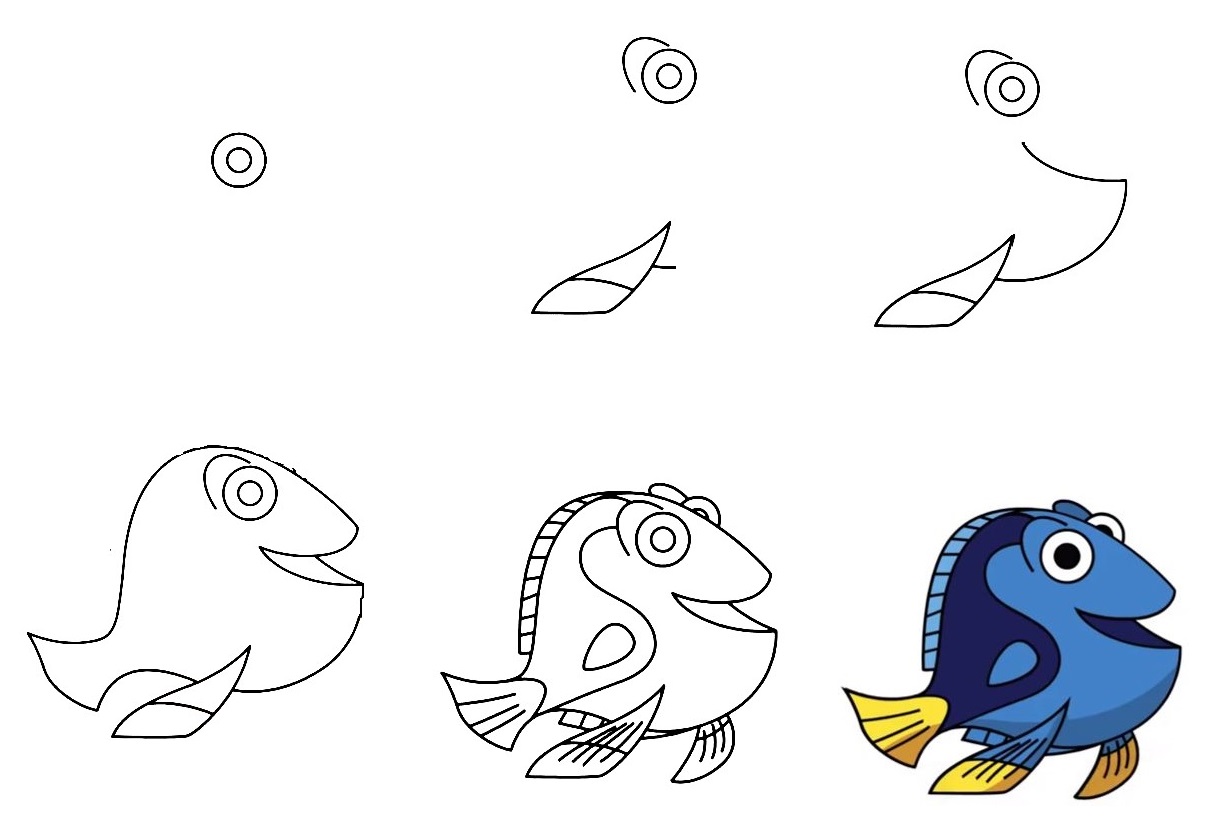 Dory is a pitiful fish, the regal blue tang, gets separated from her parents, Jenny and Charlie, as a child. As she grows up, Dory attempts to search for them but gradually forgets them due to her short-term memory loss. Later, she joins Marlin, the clownfish, looking for Nemo. So, this character received a lot of love from the audience.a lot of people want to draw Dory, but not everyone has the ability to show it. Fortunately, today we give you detailed instructions on drawing Dory for you. You can enjoy this activity after the hard-working hours. It is interesting and helps you to balance your life. It would help if you prepared a pencil, eraser, colored pencils, and drawing paper before drawing; you will use a pencil to draw on paper. You can erase your mistakes easily so, please don't be afraid to draw. The new lines are shown in black with a pencil in each step. Some steps will require you to erase lines drawn in previous steps. Now, let's get started by drawing Dory with us!
Step 1 – Draw Dory's An Eyes

You start drawing Dory with an Eye. You will draw a circle and draw a dot inside to make an eye for Dory. It's simple isn't your task in this step is just that, you move to step 2 and continue your drawing.
Step 2 – Draw The First Fin For Dory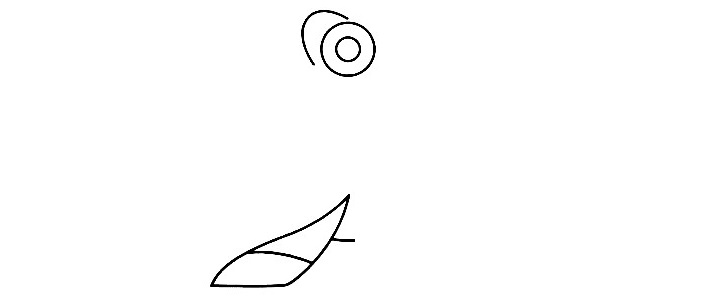 In this step, we will be working on a fin on both sides of the fish, called the pectoral fin. Since the fish is positioned sideways, as seen in the illustration, only one fin and a part of another are visible, and we will draw it in the next step. Your task in this step is not complex, and you can finish it in some minutes and go to the third step.
Step 3 – Draw A Part Of the Mouth And Belly For Dory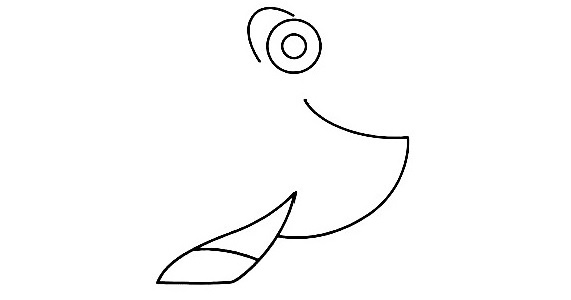 As our illustration, you use two curved lines to show a part of the mouth and belly for Dory. This step is too easy for you, and you only need a few wires to complete it. Hold your posture and keep going to the fourth step.
Step 4 – Draw Dory's Body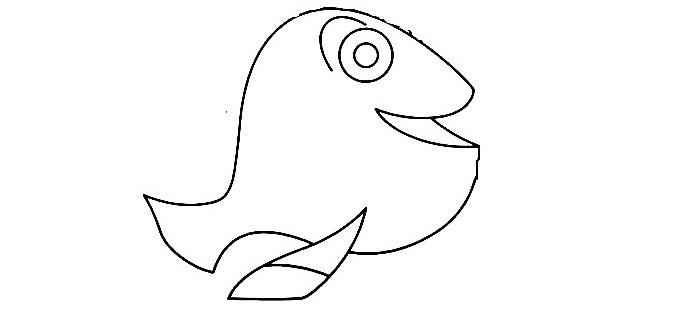 You will create an outline of the shape of the Dory right now. Here, you must use curved lines to show your drawing. Draw a curved line to the left from Dory's mouth, then round the tail and end at the fin of Dory. In this step, you can observe our reference image and follow it to realize your task.
Step 5 – Finish Your Drawing Mission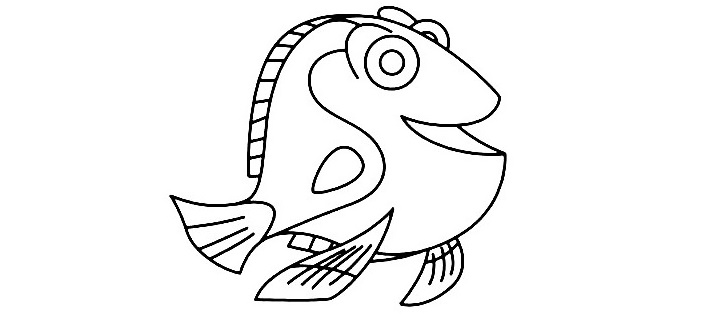 You must finish your drawing task in this step. Now, we will be drawing the fins affixed to another side of Dory, And then we will draw the fins with straight lines and a curved line on the back. You repeat your task to create the pelvic fin. You add more of a fin and some detail for the decoration of Dory as our illustration. Please don't forget to add a part of another eye for Dory, too.
Step 6 – Color Your Dory
As you can see, the Dory drawing is complete. All it's missing is a dash of colors to make the fish vibrant and colorful! Now that you have successfully drawn Dory, it's finally time for the most exciting part, which is picking the colors and coloring your drawing! According to the movie, Dory fish is always blue, so please choose blue to color this character. We also take blue for most of Dory and, yellow for back fins and belly fins, white and black for Dory's eye. So, you finish your drawing and coloring mission to create Dory. Now you can refer to Dory coloring pages to enjoy images related to Dory. We update coloring pages, how to draw, and blog daily. You can come here and enjoy them for free. If you like our products, don't forget to give us a thumbs up and recommend them to your friends! Have a great time!
Use the video and step-by-step drawing instructions below to learn how to draw Dory. Thanks for visiting! Subscribe to the How To Draw YouTube Channel for our new tutorial.