How To Draw An Angel – The Details Instructions
Man is made and lives without wings – that's what nature ordered. Or God, as you like. Therefore, accordingly, we cannot fly independently. But the flying man's interest, and even love, is there, all the time. Inventors have invented many other devices and devices that, for their cause, will help people to fly into the air and make the dream more cherished by many people – to see the world from the perspective of a bird! Not all of these devices are successful – most projects are useless and fail. But the range of thought and action is always surprising. Today, in this article, we will quickly give instructions on drawing an Angel.
How To Draw An Angel – Let's Get Started!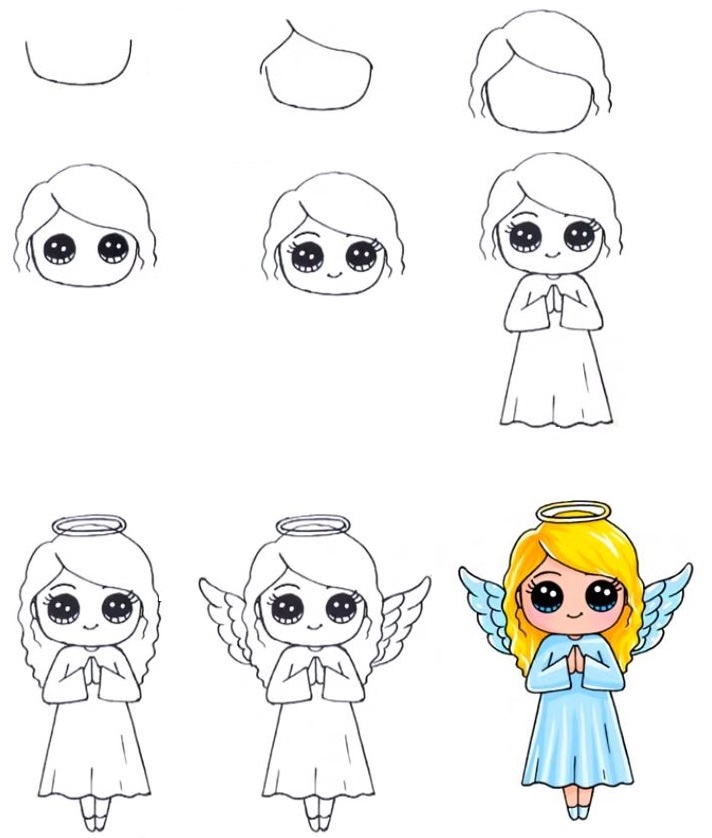 Angels are a symbol of luck and play a crucial role in our spiritual lives, so with how to learn to draw angels, you also have the opportunity to learn more about this character.
Step 1 – Draw U-Shaped Curve
You draw a U-shaped curve to outline the character's side face in this step. Not tricky here; you use a pencil, paper and follow our image. Would you mind drawing as quickly as possible?
Step 2 – Sketch Your Muscles For The Angel's Face.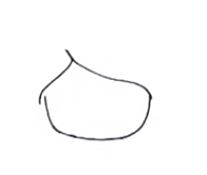 We'll start with contouring Angel's face for this first step. This will be created from a simple curve like the one we have in our reference image. Would you mind making notice because above the face, there will be a wave that will draw the hair of an Angel
Step 3 – Draw Short Hairs For Angel.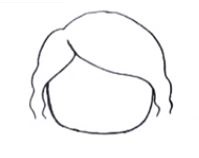 Now, you draw the short hairs for Angel. Please follow our instructions and drawings and remove them. Very simple in this step, be persistent and patient, don't be afraid to draw wrong, erase the extra lines, and leave the main strokes to be the most perfect An Angel.
Step 4 – Draw Angel's Eyes.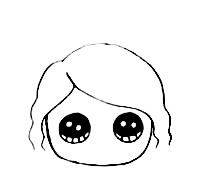 Now, you can finish off the face of your Angel, and as you can see in our reference image, we chose a simple yet effective design for the beginning. You will draw two big black dots that are Angel's eyes. It's simple, isn't it? Just two big dots, and you've completed the task in this step.
Step 5 – Draw Noses, And Mouth For Angel.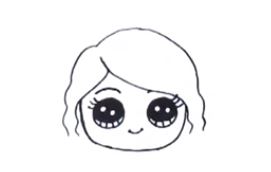 Then you continue to draw the mouth, noses for your An Angel. not easy but not too tricky at this step. Try to follow our picture and draw along. You will get a lovely face for the Angel.
Step 6 – Draw Hand And Dress For Angel.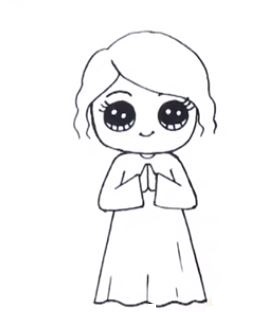 Now, you draw the hand and dress for Angel. Your mission in this step is simple. You draw your hand and a lovely dress for Angel. Would you please look at our image and follow it? It won't be too difficult, even for a beginner.
Step 7 – Draw Crown For Angel.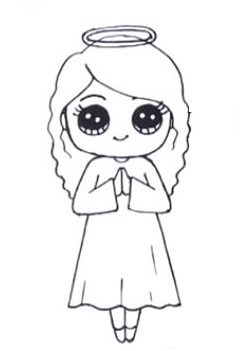 You draw a crown for Angel in this step. You can add length to Angel's hairs as our image. That's great because you're almost done with your drawing, Angle's preliminary look is now almost complete.
Step 8 – Draw Angel's Wings.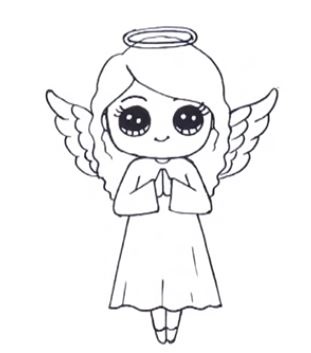 Angels can't be without wings, so that you will draw Angel's wings in this step. From the skirt, remove beautiful branches for the Angel. You will finish all details for Angel.
Step 9 – Color Angel.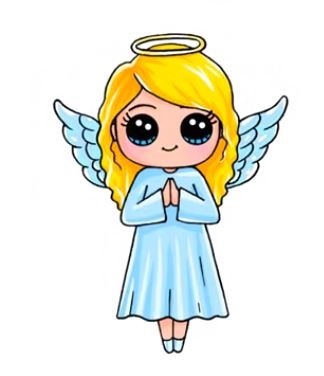 Your task in this step is straightforward. You will choose the suitable colors and make coloring for your Angel. We choose yellow for her hair and green for all the rest details. And you can choose colors like ours or select any colors you like. There is no specific rule for selecting colors, but usually, people choose blue and yellow for angels.
Please read
How To Draw
to learn drawing more coloring pages.