7 Simple Steps To Create A Cute Wolf Drawing – How To Draw A Wolf
Making A Nice Wolf Drawing In Seven Easy Steps
We have created a step-by-step tutorial to create a complete wolf drawing, summed up in seven quick and easy steps.
You will follow our instructions and illustrations to finish drawing a wolf. This is an interesting and demanding job. You will have seven tasks equivalent to 7 steps to complete. I hope you will enjoy this tutorial.
It takes about 30 minutes to complete the wolf; later, when you get used to the drawing work, you can finish it earlier.
Please take part in painting often because it will help you have a good time, come back to work more productively and improve your life.
How To Draw A Wolf – Let's Get Started!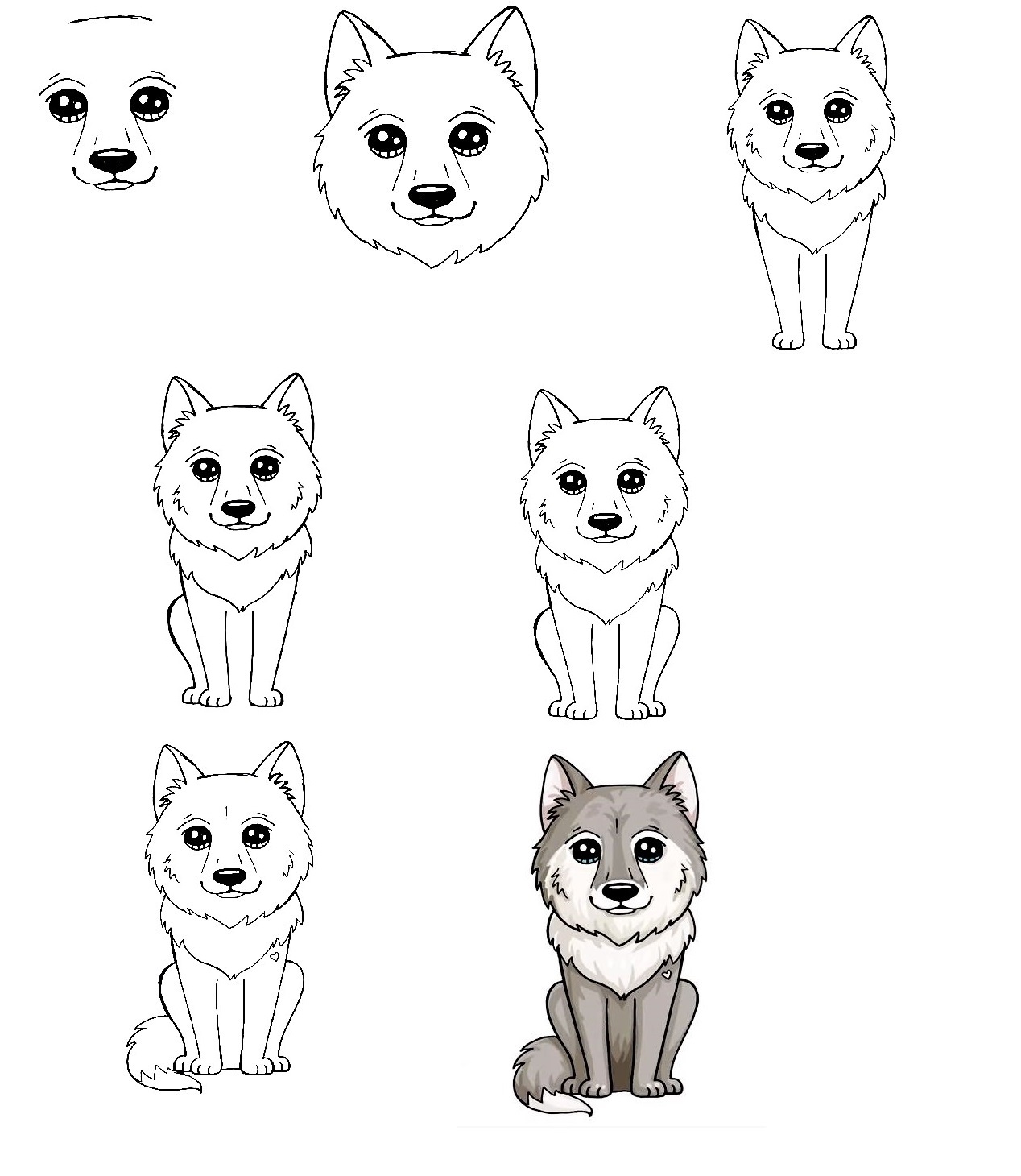 Wolves are pretty aggressive animals; they often hunt in groups, so every time they encounter prey, it is difficult for that prey to escape with the wolves.
Because of the strength and agility of the wolf, people want to sketch the wolf's image through each picture and statue. So today, you have a chance to learn how to draw a wolf.
Along with learning how to draw a wolf, you will also be provided with more information about this animal.
You prepare basic art supplies such as a pencil, eraser, pen, paper, and some reference photos of a cobra to help you capture its likeness before starting to draw.
You will proceed to draw the wolf on A4 paper with a pencil; then, you can erase the wrong lines and draw it right at the end; you will choose the suitable colors and color your wolf.
With this wolf drawing, you can enjoy wolf coloring pages for free to practice your drawing and coloring skill.
Right now, let's go to seven steps to draw a wolf and get a comfortable time with us.
Step 1 – Draw the Face Details For Wolf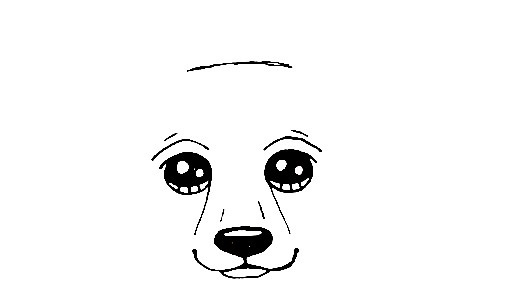 The ferocity of the wolves was evident on its face. And this is the feature that you need to draw in this first step of our guide on how to draw Wolf.
You draw two ovals for the eyes and the circles to make the pupils inside.
You continue to draw its muzzle and mouth that will protrude a bit. Please don't forget to draw a nose for your anime before moving to the second step.
Step 2 – Draw The Wolf's Head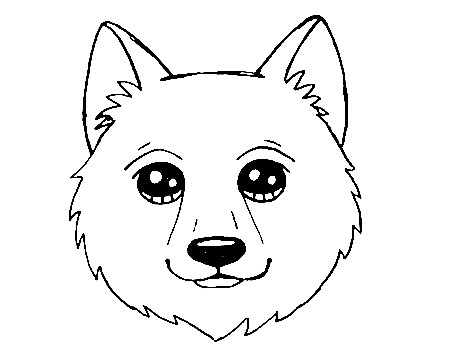 You will be drawing the head in this part on how to draw a wolf, so be sure to take it slowly and follow the reference image closely.
We draw an oval to represent the wolf's head, two on the top of the head draw two ears for it, around you can add a few small lines representing the fur around the wolf's face, as you see in our reference image.
That's all you need to do in this step, and quickly move on to the next step to continue your work on your drawing.
Step 3 – Draw Neck And Two Front Legs For Wolf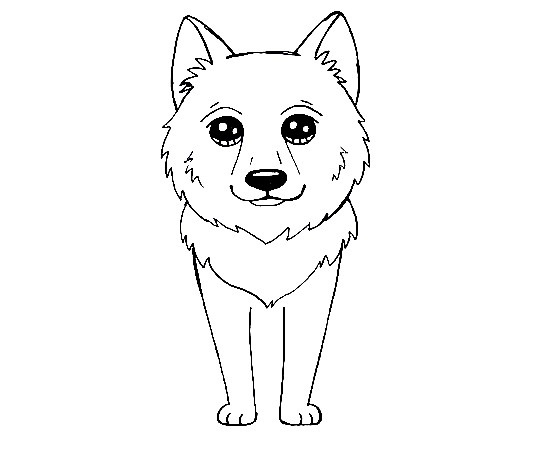 Under the wolf's face, you use some curved lines to show its face.
You continue to draw the wolf's front legs. You use two curved lines for each leg.
Under each wolf's paws, you'll use small curves to show off its toes.
Step 4 – Draw A Hint Leg For Wolf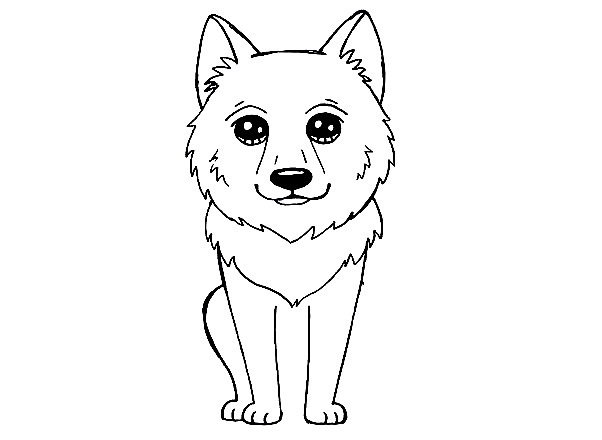 If in step 3, you draw the front legs for your animal, in this fourth step of the guide on how to draw a wolf, you must show a hint leg for it. Very simple because you use a curved line to realize this task.
You also use curved lines to show the toes at the wolf's paw. Our reference image will show you how to realize this task.
Step 5 – Add More A Hint Leg For Wolf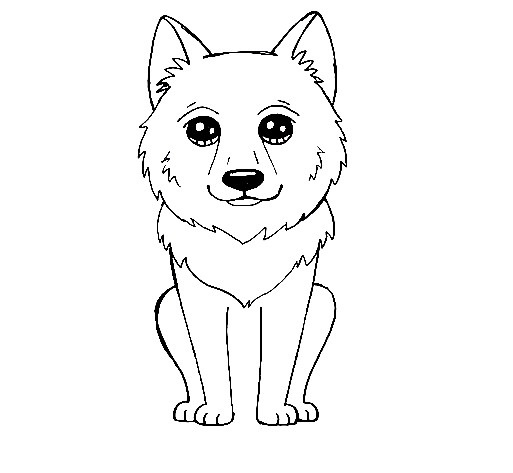 You continue to draw the wolf with the rest of the legs for the wolf. You must as a back leg for your animal here.
You are drawing the wolf sitting, and part of its hind legs is covered, so you will also draw the leg part that we can see.
Your wolf has four legs, and its tail will be drawn in the next part.
Step 6 – Draw The Wolf's Tail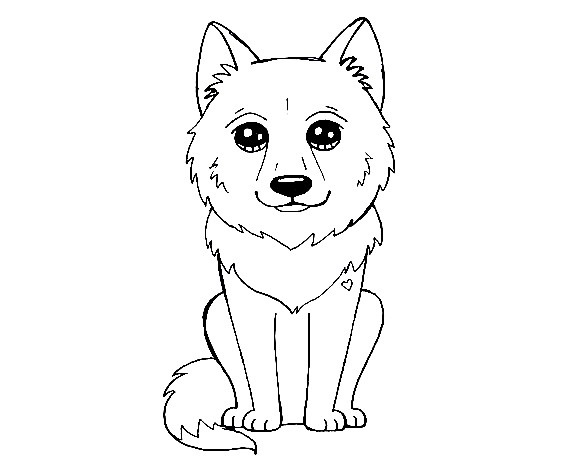 Your task in this sixth step is to draw the tail for your wolf.
The wolf's tail is quite large and short; you will use two curves that are almost parallel and meet at one point. Finally, you can add some small lines to represent the tail feathers.
You completed all parts of your wolf, and you have the last step for coloring.
Step 7 – Color Your Wolf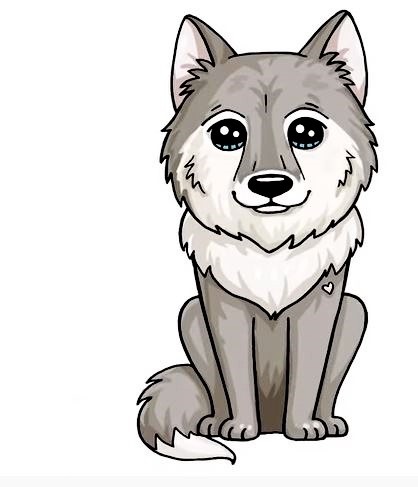 Your wolf drawing is ready to color so that you can choose the suitable color for your product.
Unlimited colors, so you are free to choose your favorite color to color your animal.
We use grey to make coloring our wolf and are waiting for your product.
Your Wolf Drawing is Complete!
By following all of the steps in this guide on how to draw a wolf, you have landed an excellent picture of this animal!
We hope you enjoyed this wolf drawing tutorial and hope these 7 step tutorials make your wolf drawing task easier.
There are many more tutorials waiting for you on our website Coloringcool.com, so visit often and make sure not to miss out.
You can find other anime drawing guides such as dog drawing, dog pug drawing or pluto drawing. These are wolf drawing-related tutorials that you can gather and enrich your dog drawing collection.