Princess Belle Drawing Is Made In 6 Easy Steps
Creating A Nice Princess Belle drawing in just 6 easy steps
Simply follow this easy how to draw Princess Belle step by step tutorial and you will have your Princess Belle drawing finished in no time. You will use our illustrations and step-by-step drawing instructions below to learn how to draw Belle from Disney's Beauty and the Beast. Start drawing Belle with a pencil sketch. In the beginning, stages, don't press down too hard. Use light, smooth strokes for sketching. Because you can erase your mistakes easily, don't be afraid to make mistakes. WEe give the details of the tutorial, whether you are a beginner or you are an expert in drawing, you can finish this task with a fun time. Along with the tutorial, we have also included a couple of free Princess Belle coloring pages that you can print off and give to your kids to color!
How To Draw Princess Belle – Let's Get Started!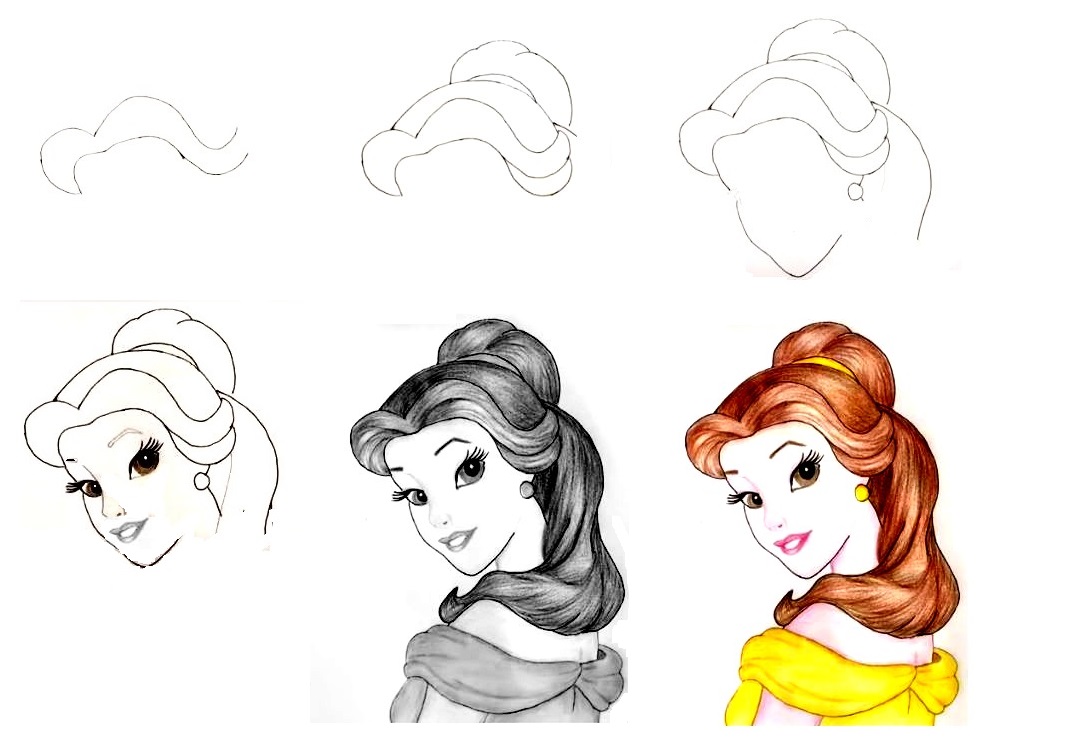 Princess Belle is a fictional character in Walt Disney Pictures' 30th animated feature film, Beauty and the Beast (1991). She is very nice and always wears a yellow dress. Every girl loves her so much. If you are a parent and you have girls, please don't hesitate to give this instruction to them. They will get a fun time here and avoid using technical devices like smartphones, tablets, and television. They are not good for their eyes and their evolution. This drawing is an excellent option if you live in your own world of imagination. This tutorial will help your kids flourish in their art and tell them how to draw Princess Belle drawing. Follow the step-by-step guidelines and advice for Princess Belle drawing easily in no time. You get an opportunity to understand your kids and get the best way of children's education. We have a step-by-step tutorial on Princess Belle drawing because it is always the best option to learn things in steps. You can apply this step-by-step strategy to various things in your life. Sometimes when we see the complete image, we will think that it is impossible for us to draw it, but believe me, splitting it into easy steps will make it really useful for you. Now, let's get started by drawing Princess Belle with us!
Step 1 – Draw Princess Belle's Hairs Outline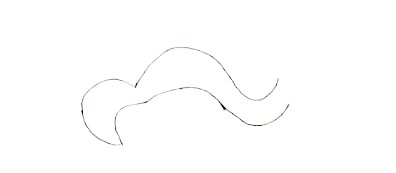 You start drawing Princess Belle with her hair. You use your pencil to draw on paper with curved lines. You will use parallel curves to show her frontal hair. You can look at our image and follow it. Not too difficult, and you can finish it in some minutes and move to step 2.
Step 2 – Add Detail For Princess Belle's Hairs

Continue drawing the hair of Belle, as she mostly has a French braid, so I have drawn it. You can give the details to hair using the lines stroking technique. You can stop your task of this step here and next to step 3.
Step 3 – Draw Princess Belle's Face Outline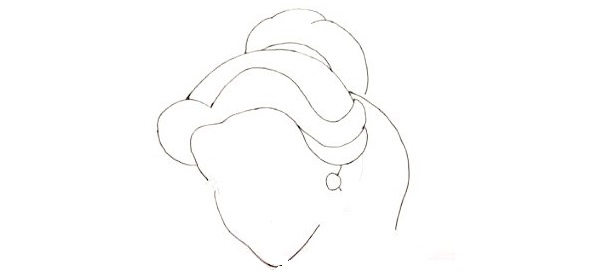 You will draw an oval for the face of Princess Belle drawing; you can add an earring for her as well. Since we are drawing Princess Bell leaning to one side, you only need to draw one ear and one earring for her to complete the task of this step.
Step 4 – Draw Princess Belle's Face Details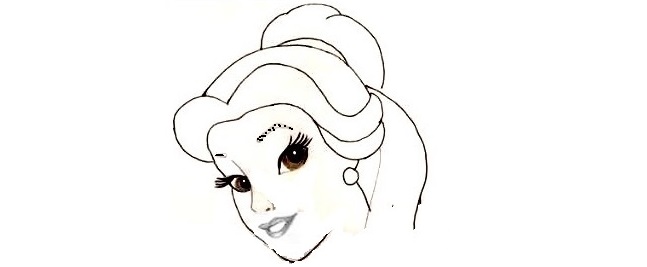 Draw facial features like eyes, nose, lips, and eyelashes on it. Princess Belle is looking at the side, so the eyeball is on the side of her eyes. You use the curved lines to draw her eyes, eyebrows, eyelashes, nose lips,..So your product is Bell gets full parts of the face. Once you have these elements looking as they do in the reference image, you're ready for step 5!
Step 5 – Finish Your Drawing Mission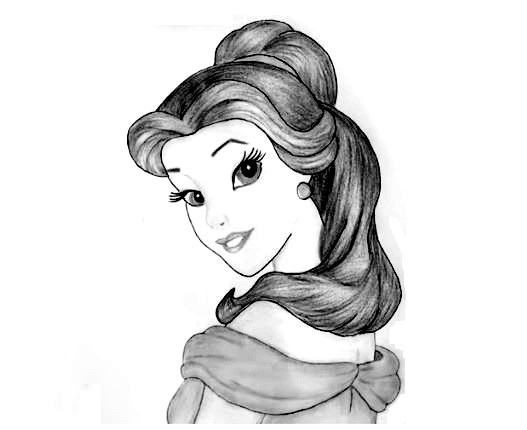 It's time to draw the beautiful ball gown of Princess Belle drawing. The gown is puffy and off the shoulder. You are drawing Princess Belle's portrait. So, you can show a part of your body and dress for her. You now finish your drawing task and get more a last step for coloring of Princess Belle portrait.
Step 6 – Color Princess Belle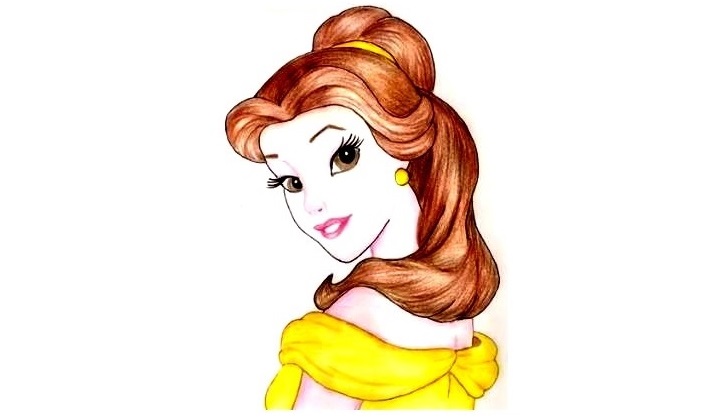 Right now, the final step is to color Princess Belle's drawing. We have used o contrast of yellow and mustard color; although both of these colors are the same, it gives a very attractive look to it. Belle was a brunette, so I used brown color for her hair. You can choose colors that are similar to our colors, or you take any color you like. Then you move to Princess Belle coloring pages to enjoy images related to Princess Belle. We update them daily, and you can come here anytime and anywhere with your device connecting to the internet.